Types of Hyperpigmentation – Skincare Masterclass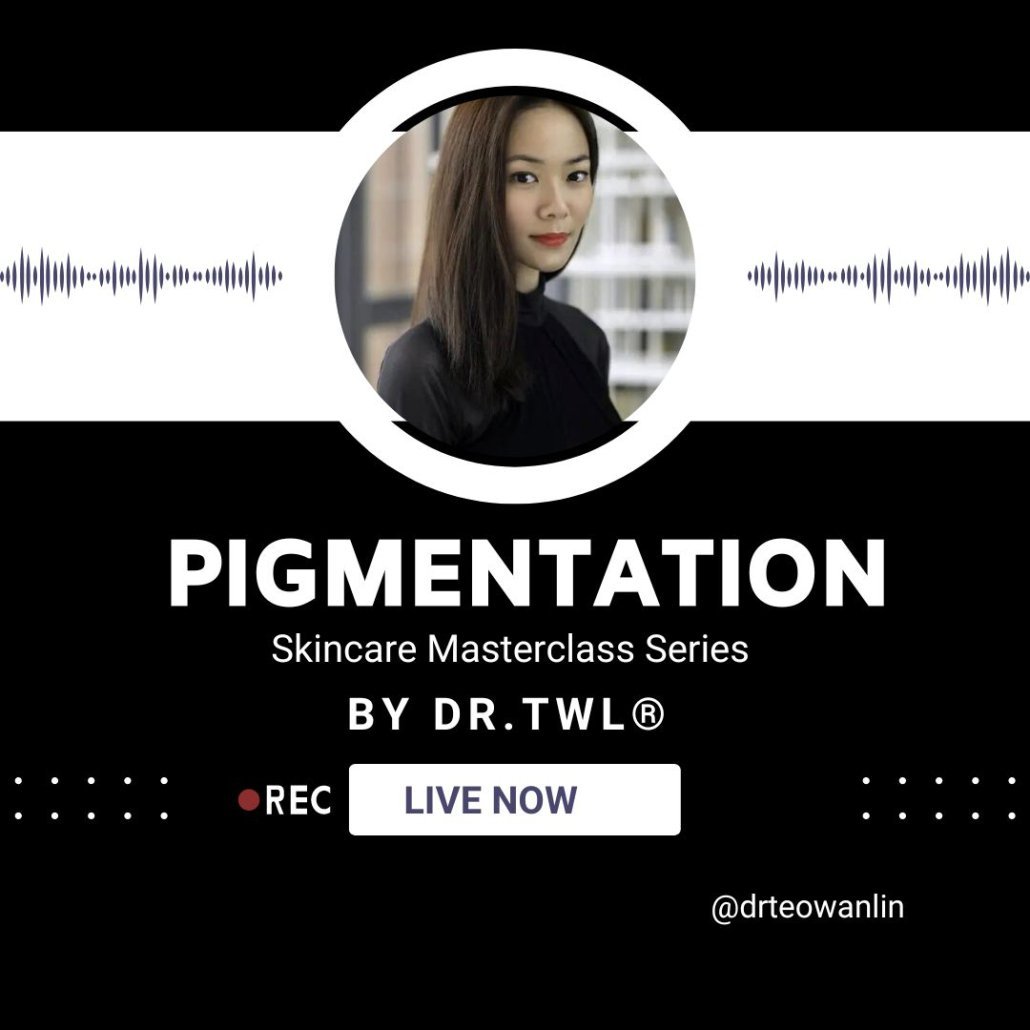 Skincare Masterclass by Dr.TWL®
Spotlight on Pigmentation: Is There An Ideal Skincare Routine?
Introduction to Skincare Masterclass Series by Dr.TWL®
Welcome! I'm Dr Teo Wan Lin, board-certified dermatologist, host of beauty podcast Dermatologist Talks: Science of Beauty and creator of the Skincare Masterclass Series by Dr.TWL.
In this lecture series produced in partnership with Dr.TWL Pharmacy, I'll take you through an in depth exploration of each skincare topic—broken down in simple layperson terms; in spite of that, I promise we won't miss a beat. Whether you are an aesthetician, skincare enthusiast, someone who is seeking to develop a career in beauty and aesthetics or if you are simply looking for honest answers to help navigate the world of skincare—this masterclass series has something for each of you. I'll include all the advice and tips I usually share in my dermatology consults—so you will acquire detailed knowledge that will empower you in your skincare decisions!
My focus is on over-the-counter cosmeceuticals so I'll also be including some of the latest pearls from my research in ethnobotany (which you can't find anywhere else!)
@drtwlderma •48 HOURS ONLY!• REDEEM YOUR FREE LEATHER COVER BEAUTY JOURNAL worth $45 when you register!• THIS WEEKEND, join us for the launch of the Skincare Masterclass Series By Dr.TWL®– a collection of audio/video workshops designed for skincare lovers like you! FIRST 100 sign-ups get a FREE LEATHER BEAUTY BULLET JOURNAL, FREE access to our masterclass series (more to come!) PLUS ACCESS TO THIS TIME-LIMITED CLEANSING VALUE GIFT SETS! www.drtwlderma.com #skincaredeals #skincareclass #skincaremasterclass #skincaresale ♬ Take a Look at This – Zayde Wølf
We'll shed some light on skincare steps this episode, including my top tips for a minimalist skincare regimen– including K-beauty hacks, the dermatologist way. Subscriber only- LIMITED TIME ACCESS SIGN UP FOR FREE here

FOCUS ON PIGMENTATION
Today's masterclass focuses on hyperpigmentation. We're going to cover the following topics:
Definitions:
Common causes of hyperpigmentation
Types of hyperpigmentation
How to tell the difference as a layperson (danger signals to watch for)
Risk factors for hyperpigmentation (influence of skin tones and skin types)
When to seek medical treatment
Proven methods for hyperpigmentation treatment and prevention
Ideal Skincare Regimen for Treatment/Prevention of Pigmentation
Tips For Prevention
Asian Ethnobotanical Ingredients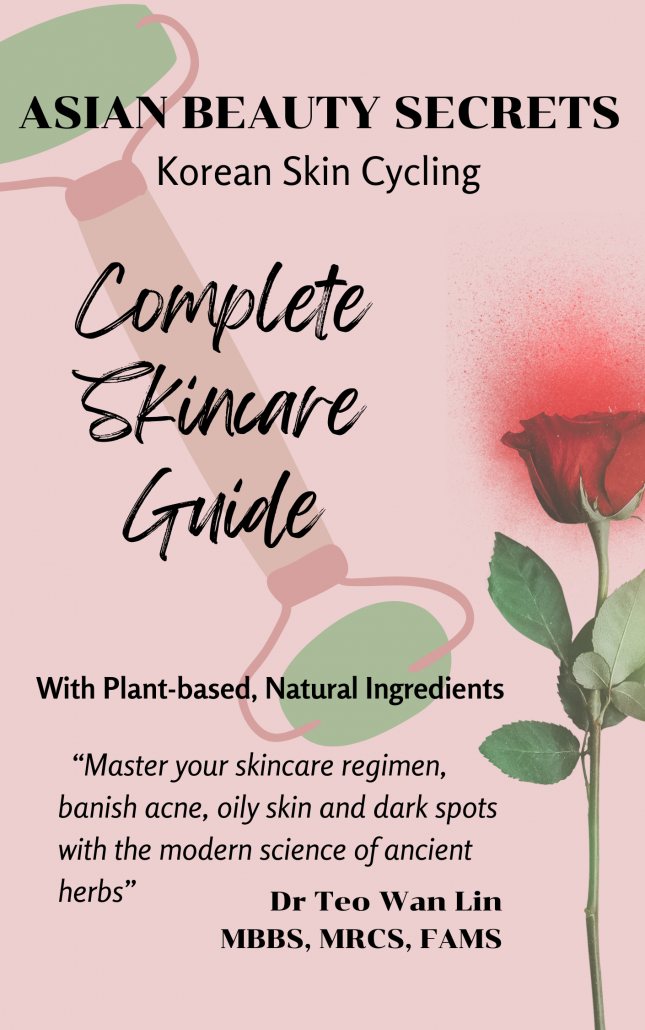 What are the common causes of hyperpigmentation?
There are specific causes for different types (see below)- there are some common triggers such as increased (cummulative) UV exposure, genetic factors. I specialise in skin of color which we regard as more prone to developing hyperpigmentation- due to increased deposition of melanin by melanocytes. Trauma/inflammation causes tissue damage, as in the case of post-inflammatory hyperpigmentation. Hormonal factors influence the development of melasma.
What are the different types of hyperpigmentation?
PIH (Post Inflammatory Hyperpigmentation), solar lentigo and melasma are the commonest types seen. PIH can arise from acne scars, eczema or trauma. Solar lentigines -also known as sun spots/age spots are part of photoaging. Along with textural changes and uneven skin tones. Hormonal fluctuations can affect melasma- birth control, pregnancy and menopausal states as well as baseline melanin levels i.e. darker skin tones have a greater risk.
How can I tell the difference between the types of hyperpigmentation?
Dermatologists are trained to inspect visual characteristics of hyperpigmentation to make a diagnosis. Melasma quite classically presents as pigmented patches in a butterfly pattern on the cheeks and forehead. PIH tends to have fuzzy borders whereas solar lentigo has a discrete edge. We must take extra care when evaluating dark spots in general because of the risk of a type of melanoma- lentigo maligna which sometimes masquerades as hyperpigmentation.
Do different skin types and skin tones react differently to hyperpigmentation?
Skin of color is prone to hyperpigmentation in general. Dry/combination/oily skin types generally do not exhibit differences apart from within the context of PIH. Whereby dry skin/eczema prone skin may develop worse symptoms compared to those with oily/combination skin. This is because of a weakened skin barrier that predisposes to inflammation.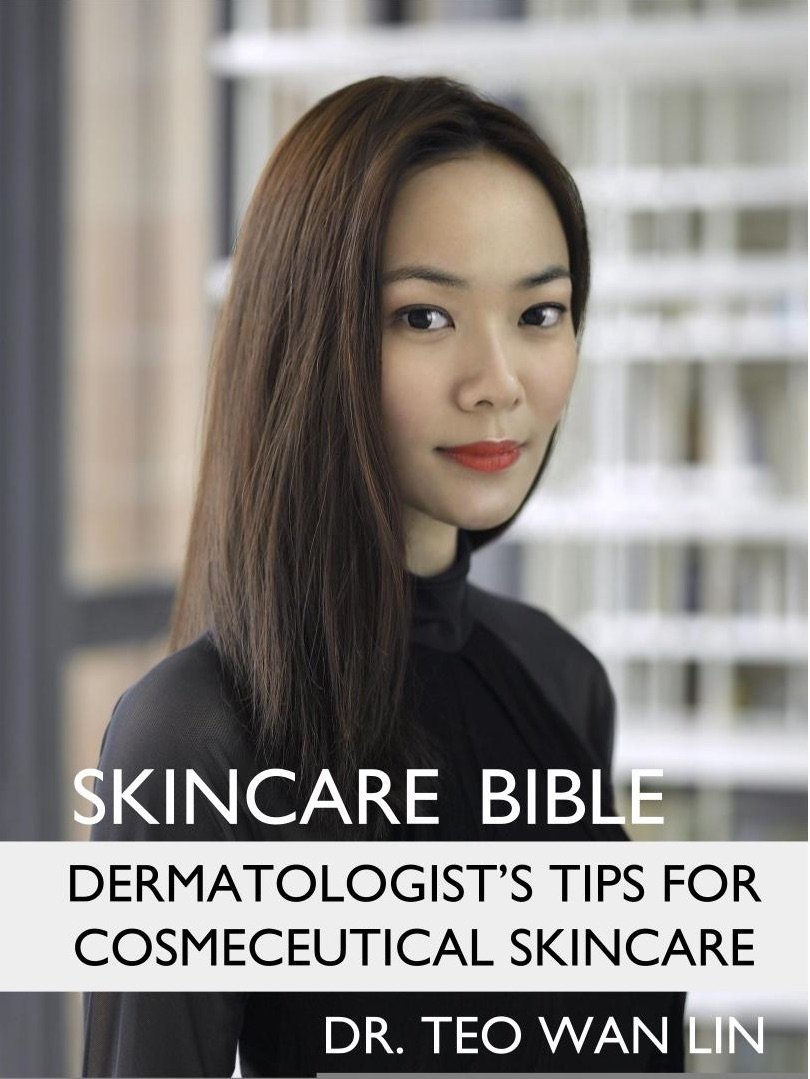 Does hyperpigmentation fade naturally? Or is it best to pursue treatments?
This depends on a few factors. One's age, for instance, a child/teen/young adult wouldn't need to be too worried atbout PIH as long as the underlying problem is addressed. Do treat underlying acne or eczema o prevent recurrence and existing hyperpigmentation is expected to resolve on its own. Using a ceramide-dominant moisturiser, an antioxidant serum and sunscreen (to prevent darkening) is sufficient.
Other forms of pigmentation, solar lentigines and melasma tend to worsen with time. Treat these with a prescription lightening cream that contains hydroquinone, targetted lasers in combination with chemical peels, microdermabrasion, which ought to be individual treatment. Melasma triggered by hormonal factors can occasionally resolve on its own (usually related to OCP or preganancy states). Cosmetic concerns aside, one should be vigilant about skin cancers in an individual with advanced photoageing- a risk factor itself for melanoma.
What is melasma?
Melasma is a disorder of hyperpigmentation- it looks like a mask because it spreads over large areas of the face such as the cheeks, forehead, nose bridge and the chin. UV exposure, hormonal and genetic factors play a role, although its etiology is complex.
How is melasma similar or different to hyper pigmentation?
Melasma is quite distinct in its appearance and distribution. Some dermatologists also use a wood's lamp to aid in diagnosis.
What are the best ways and most proven ways to treat hyperpigmentation?
Treatment options are fairly limited- lasers, peels, cosmeceuticals, prescription hydroquinone/retinoids, usually a combination. Oral tranexamic acid is quite effective for melasma, especially in asian skin types. Prevention and maintenance takes the form of sun avoidance, sun protection with broad rimmed hats, minimum SPF 30 broad spectrum sunscreen and use of antioxidants. Vitamin C serums (L-ascorbic acid, Sodium Ascorbyl Phosphate) are commonly prescribed as adjunct cosmeceuticals. They work by reducing oxidative stress on skin (caused by environmental damage).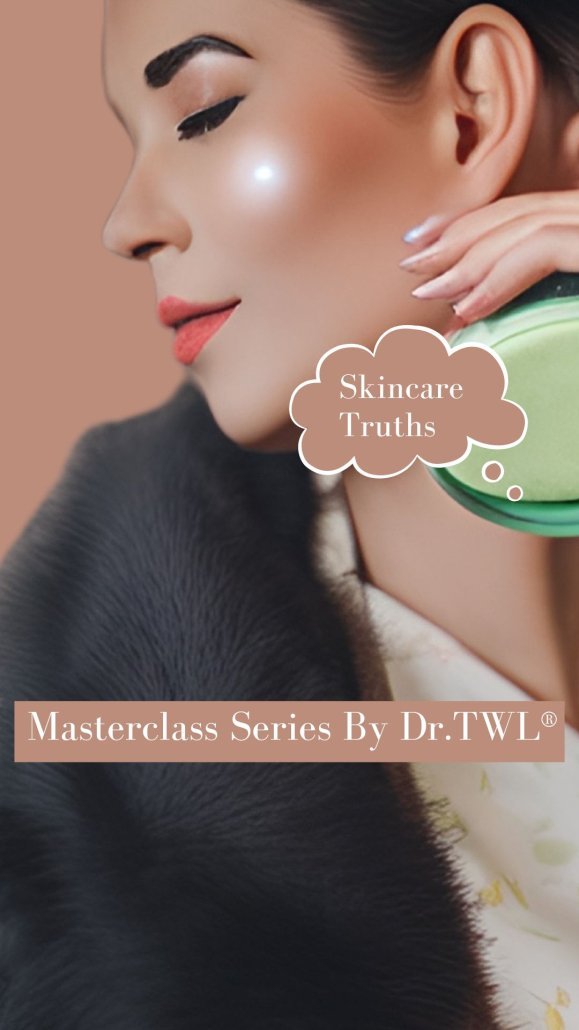 Are more intensive treatments (lasers, etc) better treatments or are serums and at-home, topical treatments better at treating hyperpigmentation?
Prescription topicals include hydroquinone, a depigmenting ingredient often used in combination with retinoids/steroids to counteract inflammation- these are routinely used in melasma treatment. Under medical supervision, as there is a risk of rebound or paradoxical hyperpigmentation with use beyond 6 months. Lasers/peel regimens must be individualised.
Traditionally, over the counter options are regarded as quite limited, although there is emerging data on plant- based alternatives such as licorice root, scutellaria baicanlensis, improvised from asian ethnobotany – an area of my research.
How can you prevent hyperpigmentation and or melasma?
While genetic factors are at play for most forms of hyperpigmentation, environmental exposures such as UV, pollution do affect the progression of most forms of hyperpigmentation. Prevention isn't just about sun protection, but also about building a regimen for resilient skin. Adaptogenic skincare such as those containing desert plant extracts i.e. portulaca oleracea helps with antioxidant reserves. In turn, there is less oxidative stress/damage and skin is also better equipped to repair damaged cells.
What is the ideal skincare regimen for treatment and prevention of pigmentation?
General Skincare Regimen
There is no need to have a skincare regimen specifically tailored to your skin concern—this is a marketing fad. Dermatologists usually recommend a universal skincare regimen for those with problem skin, this means that the products use are suitable for all skin types and skin concerns. Most importantly, dermatologist-recommended skincare products are suitable even for those with sensitive skin types. You can use the following template in the context of your preferred skincare brands:
LIMITED TIME ONLY: Subscribe for free to Skincare Masterclass Series by Dr.TWL® here
Cleansing ( Double Cleansing: Milk/Oil based cleanser to remove sunscreen and makeup followed by lathering cleanser. Soft microfibre makeup remover pads are recommended to remove physical debris and for gentle daily skin exfoliation)
Toner-Moisturiser Lotion (K-beauty formulations combine the two—those with sensitive/reactive skin should avoid AHA/BHA i.e. glycolic acid, salicylic acid; look for humectants such as hyaluronic acid, polyglutamic acid, glycerin; antioxidants—usually plant based)
Serums (Hyaluronic Acid, Vitamin C, Antioxidant Serum)
Day Emulsion (Combination/Oily Skin
Day Moisturising Cream (Dry Skin Types)
Sunscreen
Add on option: Facial Mists (Freshening/touch-up makeup; on-the-go skin hydration)
Weekly Treatment: Peels (Enzyme-based options like papain and bromelain are gentler on skin); Gel masking for combination/oily skin; Sheet masking for dry/sensitive skin.
Targeted Skincare Treatment
Non-Prescription options:
Arbutin
Kojic Acid
Goji Berry
Sea Kelp
https://drtwlderma.com/product/prescriptive-skin-brightening-essence-for-pigmentation/
Others:
The following are a list of herbal formulations backed by modern scientific research that show potential as treatment options for hyperpigmentation. Many of these extracts are not readily found in cosmetic formulations as they are derived from traditional eastern medicine. A selection of these ingredients is available by custom compounded order at Dr.TWL Pharmacy (www.drtwlderma.com)
https://drtwlderma.com/product/pigmentation-spot-mask-peel/
Excerpted from Asian Beauty Secrets by Dr Teo Wan Lin
https://drtwlderma.com/wp-content/uploads/2023/02/Logo-300x128.jpg
0
0
Administrator
https://drtwlderma.com/wp-content/uploads/2023/02/Logo-300x128.jpg
Administrator
2023-02-25 16:22:42
2023-02-26 18:36:23
Types of Hyperpigmentation – Skincare Masterclass