Best Brightening Vitamin C Serum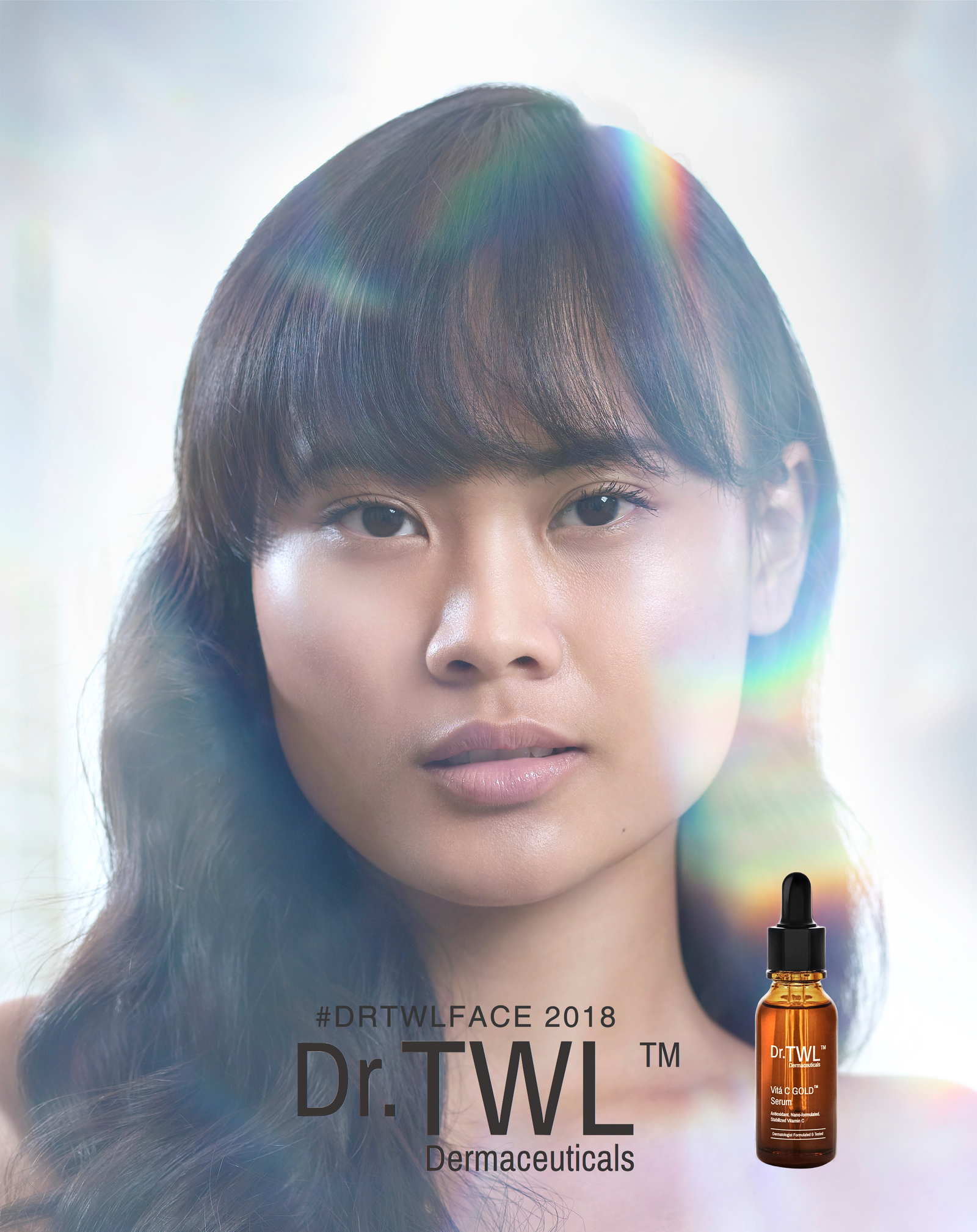 Introducing our fourth #DRTWLFACE finalist, Nandya Yap, @nandyazaphira. An already established model in Indonesia, Nandya joined our contest to gain exposure in Singapore. Her Javanese-Chinese heritage shows in her distinct exotic looks, setting her apart in any crowd. In this exclusive interview, Nandya shares about her beauty and skincare habits that help her to achieve youthful and healthy skin with Dr. TWL Dermaceuticals' Vitá C GOLD™ Serum.
1. What is your beauty routine to keep yourself looking gorgeous and what do you do to stay in shape?
My beauty regime to keep myself looking gorgeous are by wake up early, drink lots of water and collagen so my skin, hair and nails will looks good and fresh, and also put sunblock to blocks out the sun radiation, so my skin won't be burning.
what i do to stay in shape is by doing workout for 4 to 5 hours every day, such as 2.500 times jumping ropes, 200 times squats, 100 times sit up, etc. besides, i reduce to eat rice and change it to vegetables, fruits and meat only.
2. What does beauty mean to you?
To me, beauty is not just about the outwardness of a person, it is also about the heart and whats inside the person. it means someone who is happy to be themselves.
inner beauty shines in the eyes, creates by the heart, shows by how the body moves.
3. Share with us 3 essentials in your closet (can be anything from fashion-beauty-lifestyle)
1. BB Cream
I am using a bb cream that contains a moisturizer and sun protection, so my skin will look gorgeous and to protect my skin from the sun.
2. T-shirt
Its' a simple wardrobe that shows my personality, calm and simple person, its also makes the outfit decision less overwhelm and become simpler.
3. Perfume
Not only it can help to fight the body odor, but because it also enhance my personality and confidence. perfume can boost my mood and lift up my spirits.
4. What do you hope to gain/achieve in the contest?
My hope is to gain more confidence and to increase my professional network so that i can create more opportunity for myself and others in the future.
5. How do you define success and how do you measure up to your own definition?
Defining success is subjective. everyone has their own definition. to me, success is a journey from where you are to where you want to be.
success is a journey which keeps moving based on which phase of life you are in.
6. What makes you a butterfly beauty?
Because I am pure, unique, I am different from the rest and I am willing to learn myself from an ugly cocoon, to a beautiful butterfly. I believe in my beauty, I believe in my wings. I'll let myself fly as high as i can.
7. What are your 3 favourite products in the 7-Day Recovery Kit?
1. LE LAIT™ MILK CLEANSER, for cleaning my sensitive skin.
2. VITÁ C GOLD™ SERUM, for antioxidant and make my skin looks fresh. 
3. HYALURONIC ACID (IN-HOUSE FORMULA), to make my face looks shiny and glowy.
Vitá C GOLD™ Serum
The fourth step in the 7-day Recovery Kit is the Vitá C GOLD™ Serum. This dermatologist formulated serum is intensely concentrated to produce optimal anti-aging effects. It is nano-formulated and acts as an antioxidant. The star ingredient, stabilized Vitamin C, helps to further enhance its anti-aging properties. Rich in nutrients for the skin, the Vitá C GOLD™ Serum can brighten your dull skin, helping you to achieve a healthy and youthful glow.
Antioxidant 
The serum acts as an antioxidant. With this special characteristic, it brings about many skincare benefits. There might be free radicals caused by excessive sun exposure in your skin that break down collagen proteins and your skin needs collagen to maintain its firmness and elasticity. However, antioxidants can infiltrate the dermal layers and neutralize free radicals. This can encourage more collagen production. Higher collagen production can then prevent wrinkles and fine lines. Moreover, antioxidants can reduce age spots. Age spots are caused by sun exposure and are harmless brown, gray or black coloured spots that appear on your skin. Antioxidants can reduce the melanin pigmentation in these spots and even lighten them. All these effects contribute to the anti-aging properties of antioxidants.
Nano-formulated
The serum is nano-formulated. This means that nano-particles are used in our skincare products. Nano-particles are so small that it can create powerful skin serums which feel lightweight and are translucent on the face. It makes the serum usage easy and comfortable. It is no longer similar to typical pasty skincare serums.
Stabilized Vitamin C
Vitamin C provides photoprotection for the skin. It limits the damage caused by UV rays when the skin is exposed to sunlight. It is different from sunblock. Sunblock absorbs the harmful rays to prevent it from reaching your skin while Vitamin C's antioxidant abilities protects against free radicals which cause UV damage.
Moreover, according to Dr. Teo Wan Lin, a consultant dermatologist and skin specialist at TWL Specialist Skin and Laser Centre, "Vitamin C can combat photodamage. It has been shown to stabilize the collagen mRNA (read: DNA accompanying sequence that produces the collagen protein) increasing the collagen synthesis. This helps to repair the skin. It increases proliferation rate of fibroblasts, collagen producing powerhouses, which gives the skin a firm structure. As you age, fibroblasts in your skin will decrease and vitamin C will help to stimulate more fibroblast production." Despite its anti-aging abilities, Vitamin C can oxidize quickly and become unstable. Once it is unstable, it is difficult for Vitamin C to provide the anti-aging benefits and may even cause free-radical damage to the skin. Hence, using stabilized Vitamin C is important.
Vitamin C is an antioxidant that mainly protects your skin from sun damage. This contributes to the prevention of skin wrinkles, sagging, sun spots and other skin aging symptoms. Besides its anti-aging abilities, it has been shown to improve skin hydration, boost wound healing and reduce skin inflammation. By incorporating it into our serum, the stabilized Vitamin C can bring its anti-aging effects, giving you a healthy glow.
Our Vitá C GOLD™ Serum acts as an effective nano-formulated antioxidant. With stabilized Vitamin C that contains anti-aging properties as our key ingredient, it gives you a healthy and golden glow, helping you to achieve a youthful look.
How to use
Apply a total of 3 drops, one drop each to the forehead, chin and cheeks every morning.
© 2017 Dr.TWL Dermaceuticals. All rights reserved.
—
Shop the Story