THE 7-STEP HAIR RITUAL – DR.TWL HOME MASK BAR
This Portable Hair Mask Bar is designed by the Dr.TWL team for the ultimate environmentally conscious luxurious hair spa experience, free of toxic chemicals associated with traditional salon treatments. This is the perfect hair weekly ritual* for intense hair shaft nourishment,dermatologist-prescribed for hair strengthening, increasing elasticity, shine and smoothness. The CUTISCOOL Gel Cap with medical CMC gel works with the heated Mask Bar which can be toggled to a chill setting for the final laminated keratin rinse for shine.
*may be adapted for Daily or 5-Minute Intense Treatment with CUTISCOOL GEL CAP

DOUBLE CLEANSING SCALP
STEP 1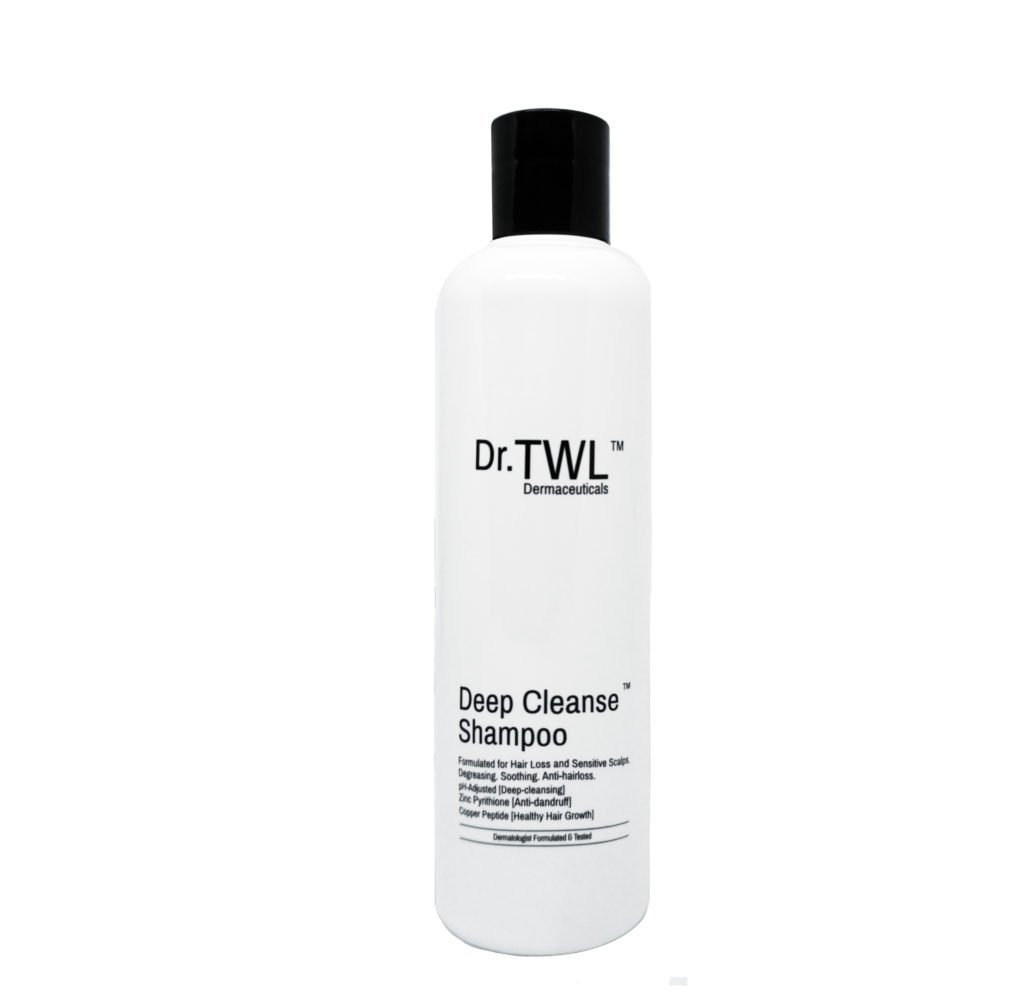 COPPER PEPTIDE HAIR REGROWTH – DEEP CLEANSE™ SHAMPOO
With Anti-Fungal, Anti-Inflammatory Deep Scalp Cleansing
[Actives] Zinc Pyrithione, Salicylic Acid
[Amino Acid Surfactant] Gentle Cleanse for Sensitive Scalps
Work up a sufficient amount of shampoo onto damp scalp into a lather. Massage over the scalp with circulating movements. Rinse out completely. Repeat the application of shampoo and leave on the scalp for 5-7 minutes for medicated active ingredients to work, move on to STEP 2 before rinsing.
STEP 2
CUTISCOOL™ BIOLOGICAL GEL HAIR CAP + MASK BAR
HAIR TREATMENT – PURE & BIOACTIVE COSMECEUTICALS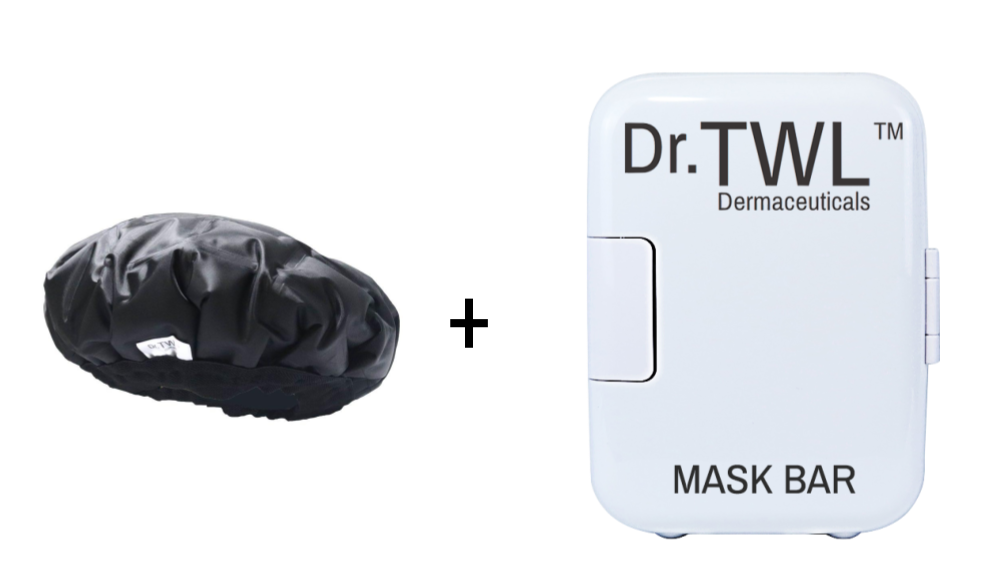 Retrieve your heated Gel Cap with Masque Applicators (15 minutes heating time).
*Before entering the shower, we recommend popping your CUTISCOOL Biological Gel Cap into the Mask Bar under "HOT SETTING" for adequate heating for Step 2 after double cleansing. If you are using our customised Silk/Milk/Keratin Protein Masque Applicators, place these into the heated Mask bar together with the cap so it may be ready for use right after double cleansing.
Before you rinse out the degreasing shampoo from your scalp, apply the Silk/Milk/Keratin Protein Masque Applicators on the ends of your hair. Wear the heated mask cap to increase absorption, and normalize the scalp microbiome.

STEP 3
Hair Follicle Rejuvenation for Growth /Massage
With Potent COPPER PEPTIDE HAIR REGROWTH SERUM + SCALP MASSAGER & EXFOLIATOR – HAIR SERUM APPLICATOR
Remove both caps and rinse. Place the gel cap into the Mask Bar under the "COLD SETTING" for 10 minutes. While waiting, apply Copper Peptide Hair Regrowth Serum with the Scalp Massager & Hair Serum Activator for scalp treatment. It allows easy application and even distribution of scalp serums without wastage. Enhances absorption of hair and scalp serums with intuitive massage function. Fill vial with Copper Peptide Hair Regrowth Serum. Remove protective cover. Comb through hair starting from roots.
Step 4
Hydrolyzed Collagen Hair Lamination-Keratin Rinse for Intense Shine
Dissolve keratin crystals in warm water. Pour as rinse over hair shaft and run your fingers through to evenly distribute the mixture. Do not rinse off.

Step 5
Cold Cap Anti-inflammatory treatment- Hair Cuticle Seal
Wear CHILLED COLD CAP for 5 minutes. Give hair shaft a quick rinse with cool water to seal the cuticle.

Step 6
Serum and Style
Blow-dry with Detangling Bamboo Wood Paddle Brush.
Finish with your choice of serums to eliminate frizz and split ends.

Treat Damaged, Chemically-Treated Hair and Split Ends
Warm-up 1-2 drops of LipiSilk™ serum in the palms of your hands and run fingers through dry hair to distribute the oil evenly.

Intense Hair Shine and Smoothness
Alternate use with LipiShine™ Serum for intense hair shine.

Step 7
Total Scalp Rejuvenation Therapy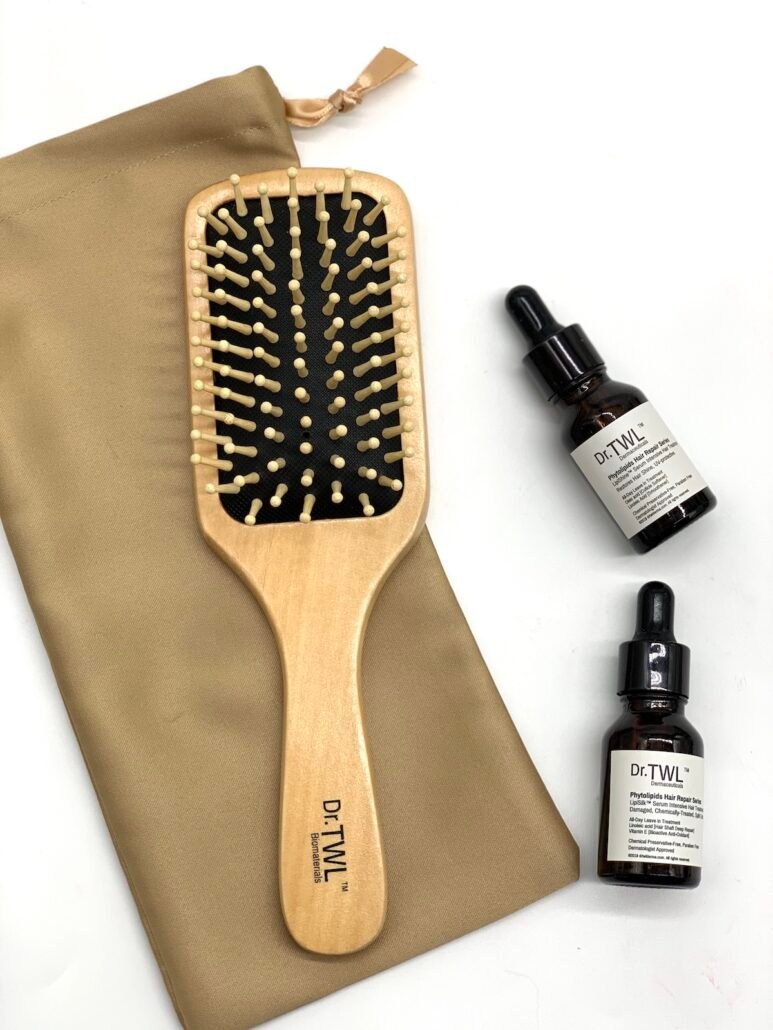 Comb through to eliminate all frizz and flyaways with Sandalore® ORZAT4 Infusion Treatment Comb, which activates the scalp's olfactory receptors to stimulate hair follicle growth.

Use the RASER™ HAIR REGROWTH COMB which combines high-tech medical radiofrequency technology with laser diodes to increase the growth cycle of hair.

DAILY TREATMENT
With Conditioning & Hair Growth Extender
[Hair Growth Extender] Camelia Japonica, Glycine Max Extract
Apply a sufficient amount of Hair Thickening Mask to damp hair starting from roots to ends (not directly on the scalp). Comb through with Gentle Detangling Bamboo Comb to coat each strand of hair evenly.
5-MIN INTENSE HAIR TREATMENT W/ CUTISCOOL Gel Cap
Place LipiShine LipiSilk serums and Gel Cap in Mask Bar on "HOT" 30 min before use. The perfect temperature is achieved and retained by our CMC Gel Cap.
[Hair Thickening Mask]
Step 1: Apply a sufficient amount of Hair Thickening Mask to damp hair.
[Hot Oil Treatment] LipiShine +LipiSilk Serum
Step 2: After washing off the Hair Thickening Mask, apply the serum on the hair shaft.
Step 3: Wear Gel Cap for 5 minutes. Rinse off thoroughly with cool water.
Enjoy your luscious silky hair for the rest of the day!

WEEKLY TREATMENT
With Deep Hair Shaft Repair
[Actives] Hydrolyzed Silk, Milk, Keratin for Hair
Apply sufficient amount of Protein Repair Hair Mask [Included in Starter Pack]
[10ml x 3 application]
[Week 1] Silk Protein
[Week 2] Milk Protein
[Week 3 ] Keratin Protein
[Week 4 ] Silk Protein

MONTHLY HOT OIL TREATMENT WITH LIPISHINE/LIPISILK/LIPIGRO
[Antioxidant, Anti-Ageing Hair/Scalp Treatment]
With Hippophae Rhamnoides (Sea Buckthorn) Extract
[Strengthening, Shine-Intensifier]
Carthamus Tinctorius (Safflower) Seed Oil
Apply sufficient amount of oil (5-8 drops for shoulder-length hair) of each to hair shaft, comb through with Wet Detangling Bamboo Comb to coat strands evenly.

Put on a disposable shower cap before wearing the CUTISCOOL™ BIOLOGICAL GEL HAIR CAP. After that leave on the gel cap for 15-20 minutes while enjoying a cup of tea and then rinse off with cool water.