Best Coenzyme Q10 Skincare Products
What is LARECEA Extract?
It is the best antioxidant skincare ingredient developed by Dr.TWL Dermaceuticals that contains Coenzyme Q10.
The LARECEA extract has been incorporated in our skincare line, researched by dermatologists and developed in a EURO ISO22716 biotechnology laboratory.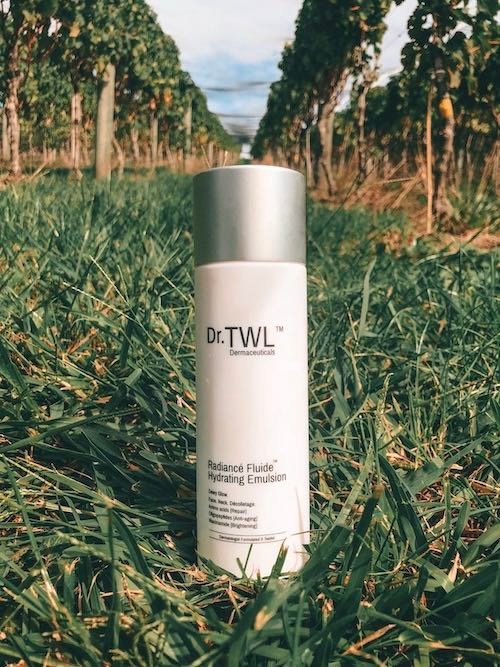 Skincare Vitamin
LARECEA represents the finest of an antioxidant skincare vitamin. When we talk about vitamins for your health, we are really referring to essential micronutrients, which your body may not be able to synthesise naturally. We are also referring to specific nutrients that can encourage beneficial physiological processes in your body. Skincare vitamins are very important. The reason is because the skin, unlike other organs, is directly accessible. This means that the skin can readily absorb whatever you apply on it, and it can exert positive physiological effects. LARECEA is a proprietary ingredient in Dr.TWL research.
Nature-derived Coenzyme Q10
We derive the ingredient from broccoli. Broccoli is naturally rich in antioxidant ingredients. One of that is known as Coenzyme Q10 (CoQ10). There are two types of Coenzyme Q10, Ubiquinol and Ubiquinone. We are going to focus on the positive benefits of Coenzyme Q10 today. Let's now take you through a tour of the laboratory, where our research occurs.
Firstly, in order for an active ingredient to effectively penetrate the skin, we have to formulate it in a way that it's gentle, and also enhances its natural antioxidant properties. In addition, according to Dr. Teo Wan Lin, Singapore dermatologist practising at TWL Specialist Skin & Laser Centre, "LARECEA represents the best type of antioxidant skincare ingredient that we can encapsulate in a serum."
Why a serum?
Serums are the most efficient way to concentrate active ingredients, without losing efficacy. The reason is when you dilute the active ingredient in a large volume of moisturiser base for example, the concentration drops. In a serum, the total volume is low, whereas the active ingredient is able to maintain a high concentration. Serums are also in a light formula that the skin can almost immediately absorb. Unlike emulsions or creams which fulfil an additional role of restoring barrier function and functioning as a moisturiser. Serums have one function, which is to deliver the antioxidant ingredients.
CoQ10 Skincare Benefits
Ubiquinol and ubiquinone present in Coenzyme Q10 are examples of skincare ingredients that can directly target the physical physiological pathways. This is very important to prevent sun induced damage, or photodamage. The Coenzyme Q10 present in LARECEA can positively stimulate the skin cells to fight daily skin damage caused by sun exposure, and environmental pollution. Coenzyme Q 10 is found in the power houses of your skin cells, the mitochondria. Skin cells reduce energy as they grow older.
For individuals who suffer from sensitive skin conditions, rosacea, acne, or acne scars or pigmentation, these skin cells essentially cannot overcome the additional damage caused. Hence, applying LARECEA extract present in the Elixir-V Total Recovery Serum, can help to stimulate the skin cells' mitochondria, to remove excess pigmentation. In addition, Coenzyme Q10 can help to stimulate collagen production. Also, it can potentially reduce the potential for skin cancer. Broccoli has been studied for its powerful ability to block the production of DNA damage. This means that, besides slowing down sun induced damage, applying an antioxidant serum like Elixir-V can also help to reduce your chance of developing skin cancers. The main reason is it stops photodamage.
Coenzyme Q10 – Ubiquinone for skin lightening
How do we know that CoQ10 works?
Separately, there is a study, a randomized control trial, published in the BioFactors Journal in 2017, which showed that the dietary intake of Coenzyme Q 10 CoQ10 Positively improved skin smoothness. CoQ10 also improved the appearance of wrinkles, and also the overall skin texture.
In another study, scientists investigate the effect of Coenzyme Q10 and associated ubiquinone compounds for its ability to block Tyrosinase and inhibit melanin production. Tyrosinase, which is the enzyme involved in pigment production was investigated. Coenzyme Q10 was able to block the production of pigment by inhibiting the enzyme Tyrosinase. The mechanism of action was also studied. This is very strong evidence in the laboratory for the potent ability of Coenzyme Q10 (CoQ10). It is a skin brightening agent that we can also use to treat hyperpigmentation.
Coenzyme Q10 is an active skincare vitamin in LARECEA, infused in all of our skincare products.
https://drtwlderma.com/wp-content/uploads/2021/10/Elixir-V-Serum.jpg
500
500
Administrator
https://drtwlderma.com/wp-content/uploads/2023/02/Logo-300x128.jpg
Administrator
2021-10-21 17:29:53
2021-10-21 17:57:28
Best Coenzyme Q10 Skincare Products