Best Beauty Deals on Skincare, Makeup and Hair Products
Looking to feel better with retail therapy that's good for your skin? Luckily, here at www.drtwlderma, we have weekly beauty sales for your beauty budget. Sign up for our email updates to get notifications on the best beauty and skincare deals and discounts in Singapore. Read on further to find out how you can save big on free skincare gifts and beauty discounts!
FREE ALL DAY GOODIE BAG WORTH $465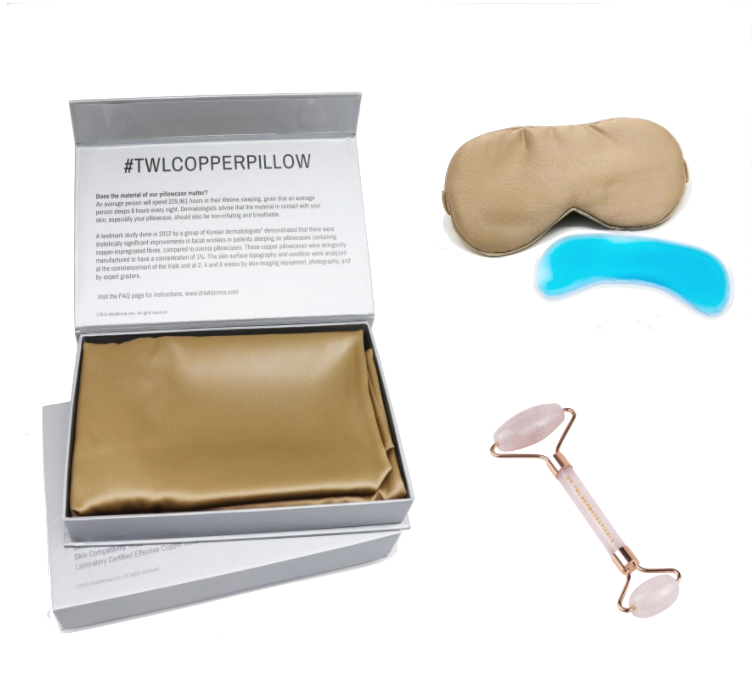 With any purchase of our Bedtime Ritual Bundle and minimum spend of $200, or minimum spend of $400 on any order from our store this week from 26Apr – 2May at www.drtwlderma.com, use code ALLDAY to receive this special goodie bag of the week worth $465 that includes 4 full-sized products! Minimum order nett spend of $200 or $400 excludes discounts and taxes; limited to only 1 goodie bag redemption per customer.
Our All Day goodie bag this week (26Apr-2May) contains:
1 x Full-sized Elixir-V Eye Cream
1 x Full-sized Lip Plumper
1 x Full-sized Copper Peptide Hair Regrowth Serum
1 x Qraser Transdermal Delivery Patch for Crow's Feet
FREE AFTER WORK GOODIE BAG WORTH $275
Introducing guiltless retail therapy to sweeten the end of a stressful work day. With a minimum spend of $150 on any products from our store this week from 19 – 25Apr 8-10pm (GMT+8 Singapore time) at www.drtwlderma.com, enter code AFTERWORK to receive this special goodie bag of the week worth $275! Minimum order nett spend of $150 excludes discounts and taxes; limited to only 1 goodie bag redemption per customer.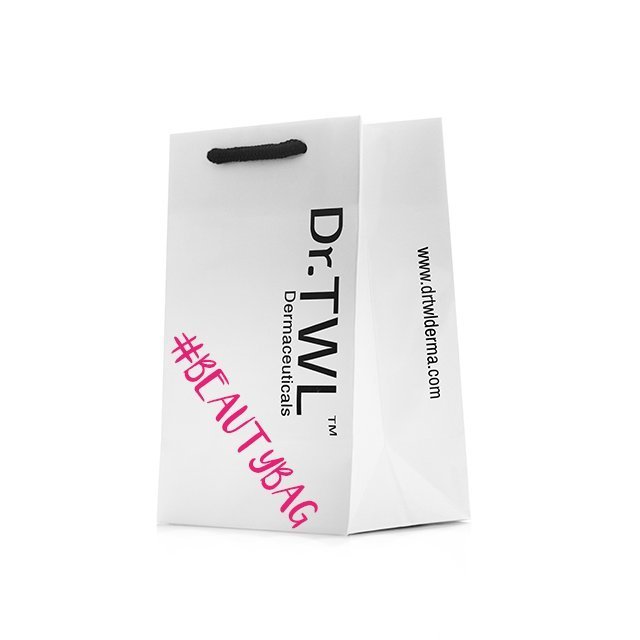 Our after work goodie bag this week (19-25Apr) contains:
1 x Full-sized Blemish Spot Cream
1 x Full-sized Lip Plumper
1 x Lash Brilliance Eyelash Extensions
1 x $20 Makeup Lab e-Voucher
1 x Anti-inflammatory Blotting Linen
1 x Limited Edition TWL Enamel Charm Bracelet*
3 x Smart Spiral Hair Rings
1 x Kerabuilt Follicle Hair Fibres
*Indicate choice of charm in order notes
APRIL SPECIAL: FREE WEEKLY GOODIE BAGS
Sign up for our email updates and follow us on Instagram @drtwlderma to find out about a different surprise goodie bag each week for the month of April!
ADDITIONAL BUNDLE DISCOUNT SALES
In our beauty sale Singapore 2021, save big on bundle sets and discounted products of the Hair Thickening Mask, Copper Peptide Hair Regrowth Serum, Amino Acid Masque, Blemish Spot Cream, and Le Lait Milk Cleanser. Catch these beauty deals in Singapore:
Intensive Volumizing Hair Treatment Mask by Dr.TWL Pharmacy
This is the best time to combine your deal savings. For hair conditioners and intensive repair hair masks, we know that less isn't more- we all want more of the delicious creamy hair repair goodness for deep conditioning to work. Treat your tresses with this intensive repair hair treatment.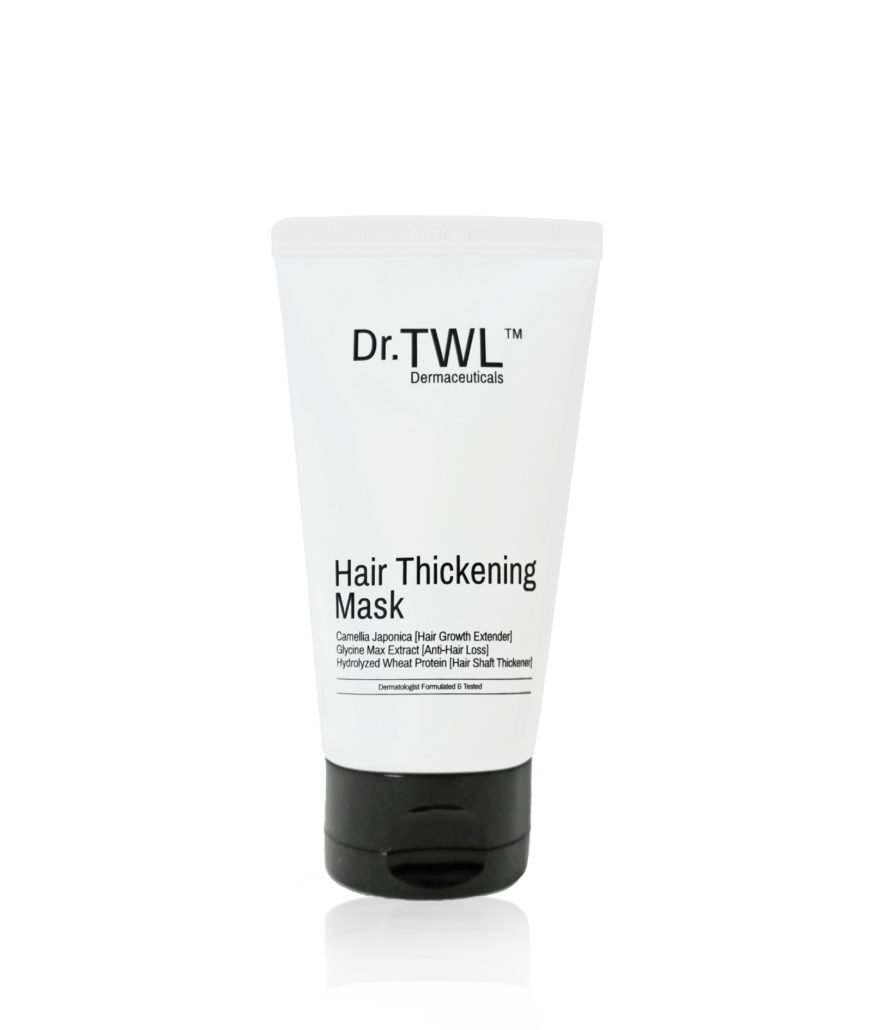 The Hair Thickening Mask is a dermatologist-formulated hair mask designed to increase hair volume, thickening each strand of hair and stimulate hair growth as part of hair loss treatment. Suitable for all hair types including straight, coarse, curly or fine hair.
Enriched with botanically derived ingredients Camellia Japonica a hair growth extender, Glycine Max Extract for anti hair loss, and Hydrolyzed Wheat Protein to thicken the hair shaft with each treatment. Extends growth phase of the hair cycle and promotes hair shine.
The Best Maskne Treatment Products in Singapore
Perfect for use under a face mask for treating of maskne, the Blemish Spot Cream is formulated to be fabric friendly and does not bleach or leave a stain on fabrics. It is a power packed dermatologist pimple cream formulated using bioactive plant extracts such as Chlorella Vulgaris for anti-inflammation, Argania Spinosa for anti-pigmentation, and Methionine to quickly reduce and inhibit spot inflammation.
Top up your purchase with our anti-maskne CUIONS and ZINCOOL range of biofunctional textile masks designed to treat and prevent maskne, as featured in Dr. Teo Wan Lin's paper on maskne in the Journal of the American Academy of Dermatology. These masks have been featured as favourite silk masks for maskne and sensitive skin in various magazines in Singapore and in the top beauty magazine in Japan! Isn't this the perfect beauty treat for your lunchtime retail therapy?
A Dermatologist-Recommended Makeup Remover for Sensitive Skin
Provides gentle and effective cleansing for sensitive skin, post-laser treatment & mature skin types. A gentle makeup remover for eye & lip. LARECEA™ Extract accelerates collagen formation, for skin regeneration. Includes LARECEA™ Extract for regeneration, camphor for calming, and purified sea water that stabilizes your skin.

A Relaxing Sensorial Mask – *New Formulation with Aromatherapy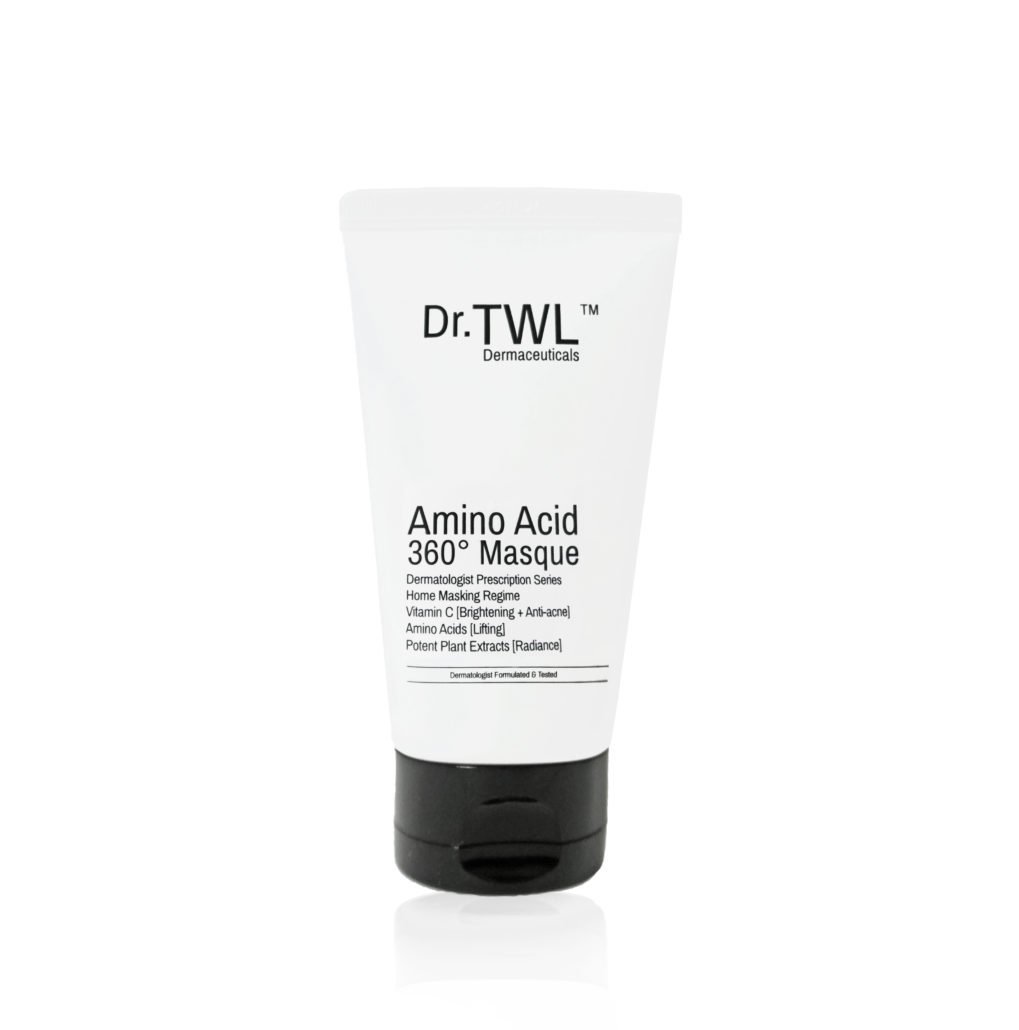 The Amino Acid Masque contains a potent concoction of skin brightening Vitamin C which soothes inflamed acne and lightens scars. LARECEA™ Extract with lifting amino acids penetrate the epidermis to stimulate collagen regeneration, resulting in all round 360 degrees lifting effect for a youthful, smooth contour of face.
*2021 formulation includes dermatologist-approved mix of scents for a soothing and calming skincare experience, suitable for sensitive skin types.
The CollagenUp Facial Wand is the ultimate Home-based Skin Rejuvenation System that comes with cleansing, treatment, toning, radiofrequency for increasing collagen, elastin and skin tightening; red photon to enhance cellular metabolism and regeneration; blue photon for anti-acne, EMS/Microcurrent functions to reduce forehead wrinkles, stimulate innate collagen production and increased serum absorption.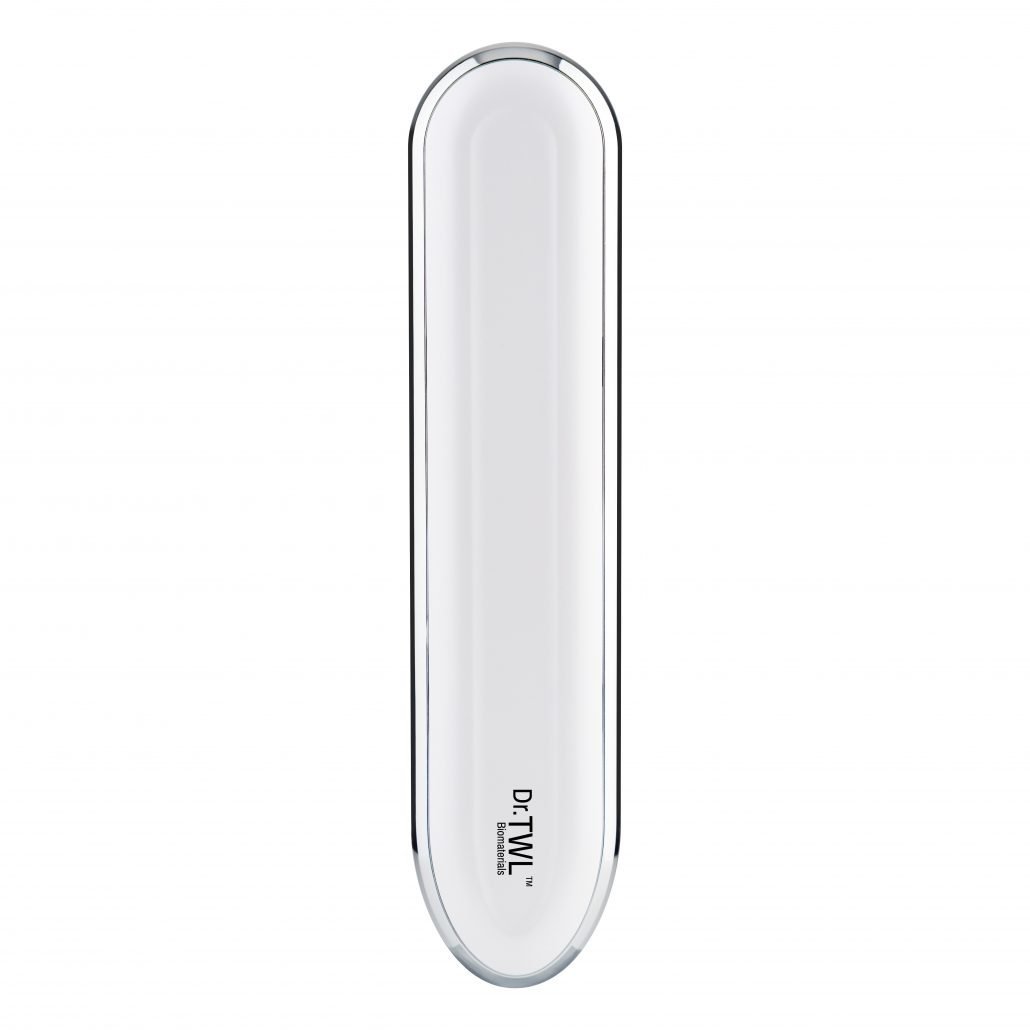 Best Hair Tonic for Hair Loss – Bundle Deal Sales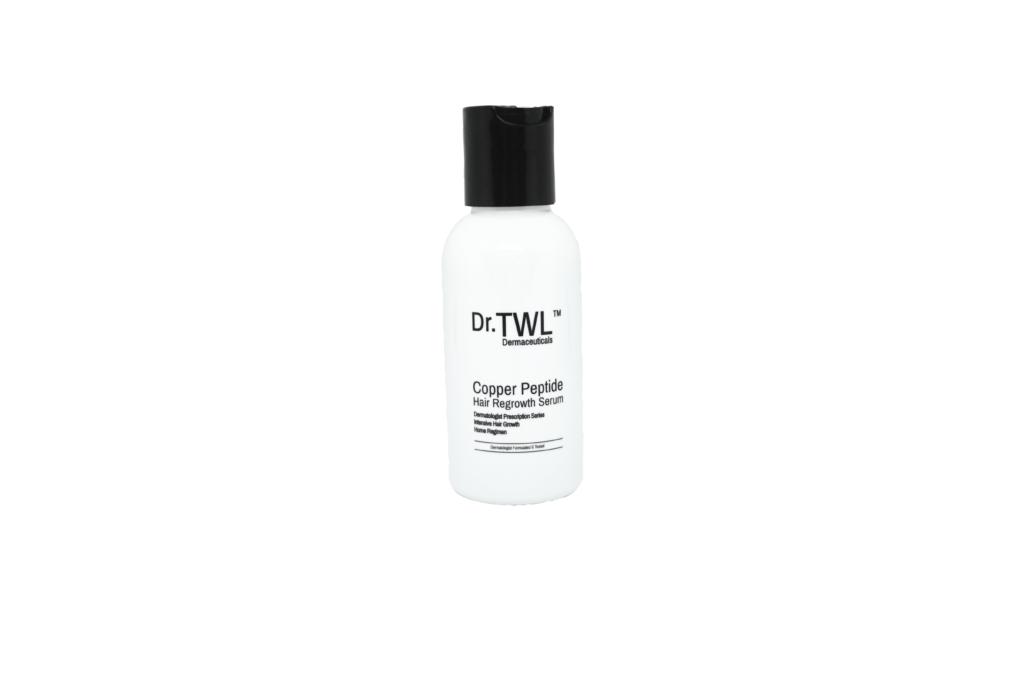 Originally available for prescription only in our dermatologist's office, this hair loss serum uniquely contains Copper tripeptide, a novel molecule that stimulates hair growth, strengthens hair roots, and thickens the hair shaft. Clinically proven to have similar efficacy to that of 5% minoxidil, stimulating growth without irritation side effects or toxicity. Studies show collagen production is increased, strengthening existing hair and thickening the hair shaft.
NEW IN
Berberine: Prescriptive Skin – Acne Treatment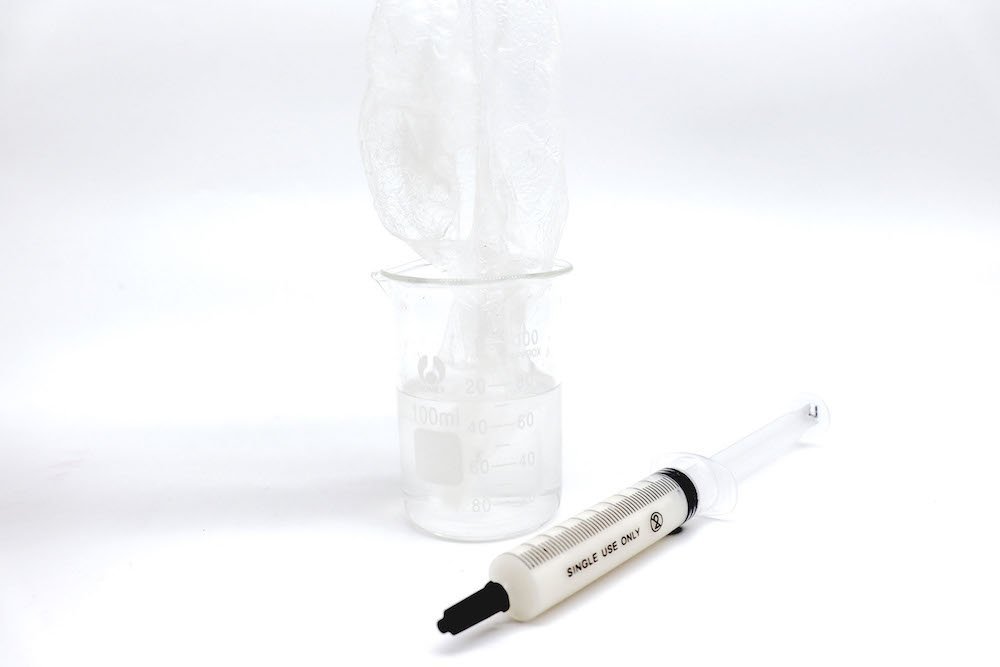 This prescriptive skin acne treatment comprises or original berberine extract that has been proven to target mechanisms in acne formation as it blocks androgen/sebum production, anti-inflammatory functions, and is bactericidal. Helping to inhibit melanin formation, it also helps to treat and prevent acne scarring, erythema and post-inflammatory hyperpigmentation.
Qraser Second Skin Push Up Invisible Bra Loaded With Skin Benefits
A strapless push-up bra, the QRASER Invisible wireless bra traps water under your skin to keep your décolletage area well hydrated. TheQraser Second Skin Push-up Invisible Bra minimises trans-epidermal water loss, with zero irritation for sensitive skin. It is a comfortable wireless bra that protects your skin from chafing and marks, with advanced polymer coating for skin tightening and anti-wrinkle benefits.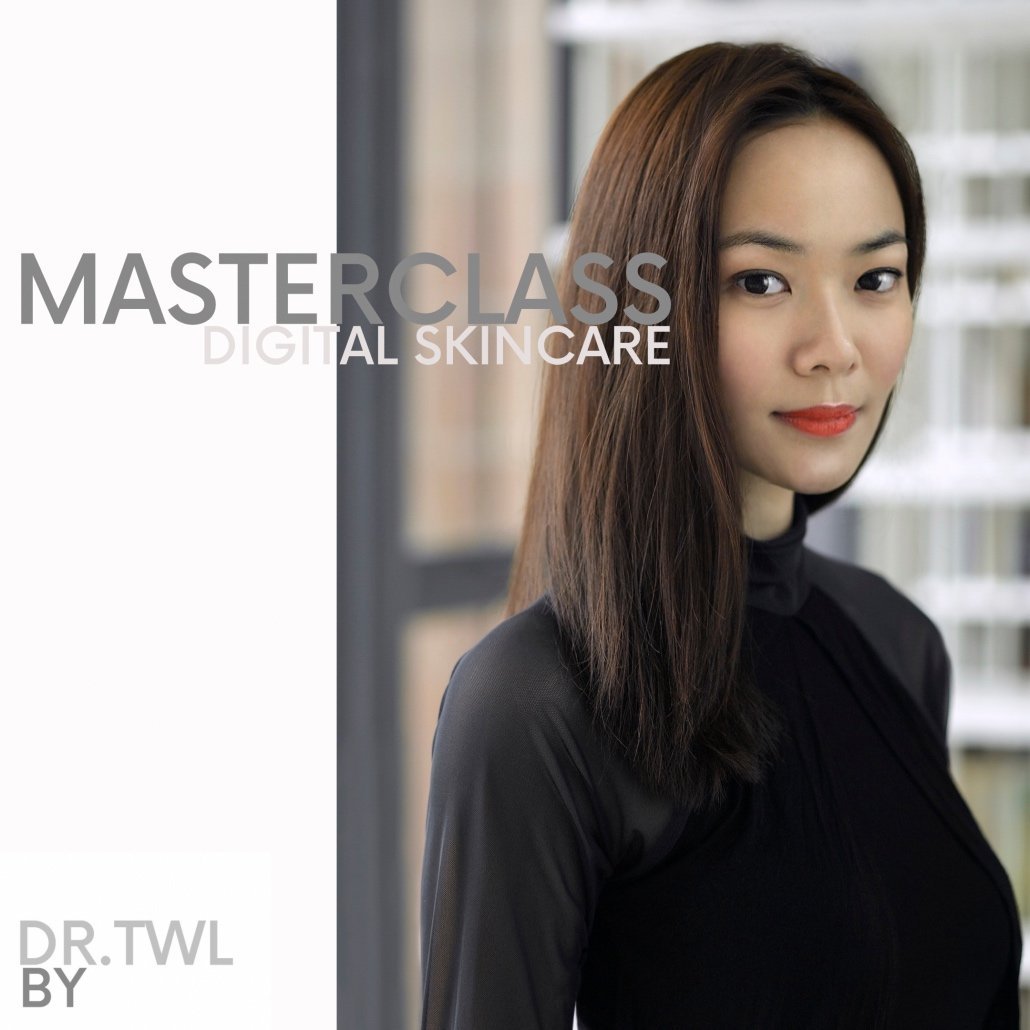 Learn directly from our founder, Dr. Teo Wan Lin, board certified dermatologist in this series of digital skincare masterclasses to fine tune your skincare regimen. Dermatologist pearls which are usually shared in-office consultations only are now available in a digital format for you to learn in the comfort of your own home. Dr. Teo teaches the maximalist approach to any skincare minimalist- by making every step count.
Receive FREE skincare vouchers when you sign up for Digital Skincare Masterclass!
-Basic $150*
-Premium $300*
*fully redeemable for skincare products at www.drtwlderma.com