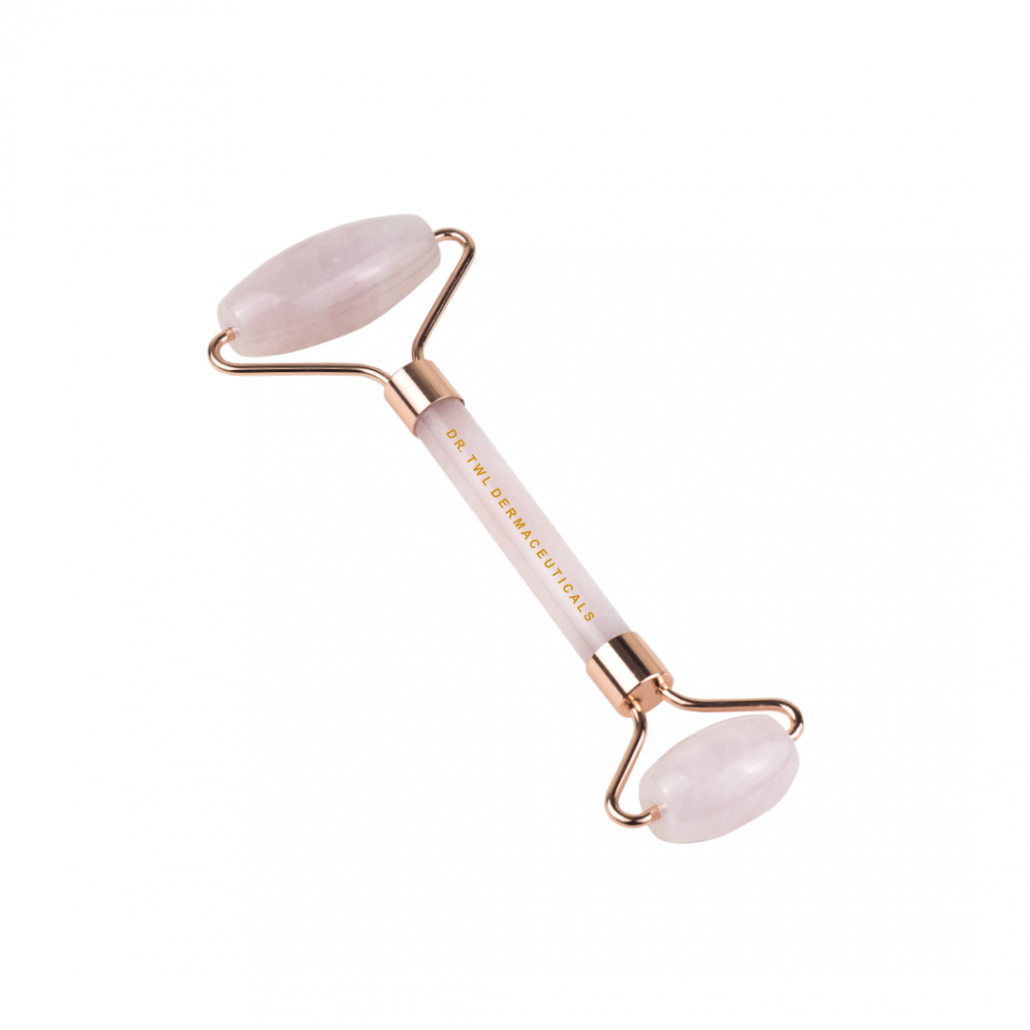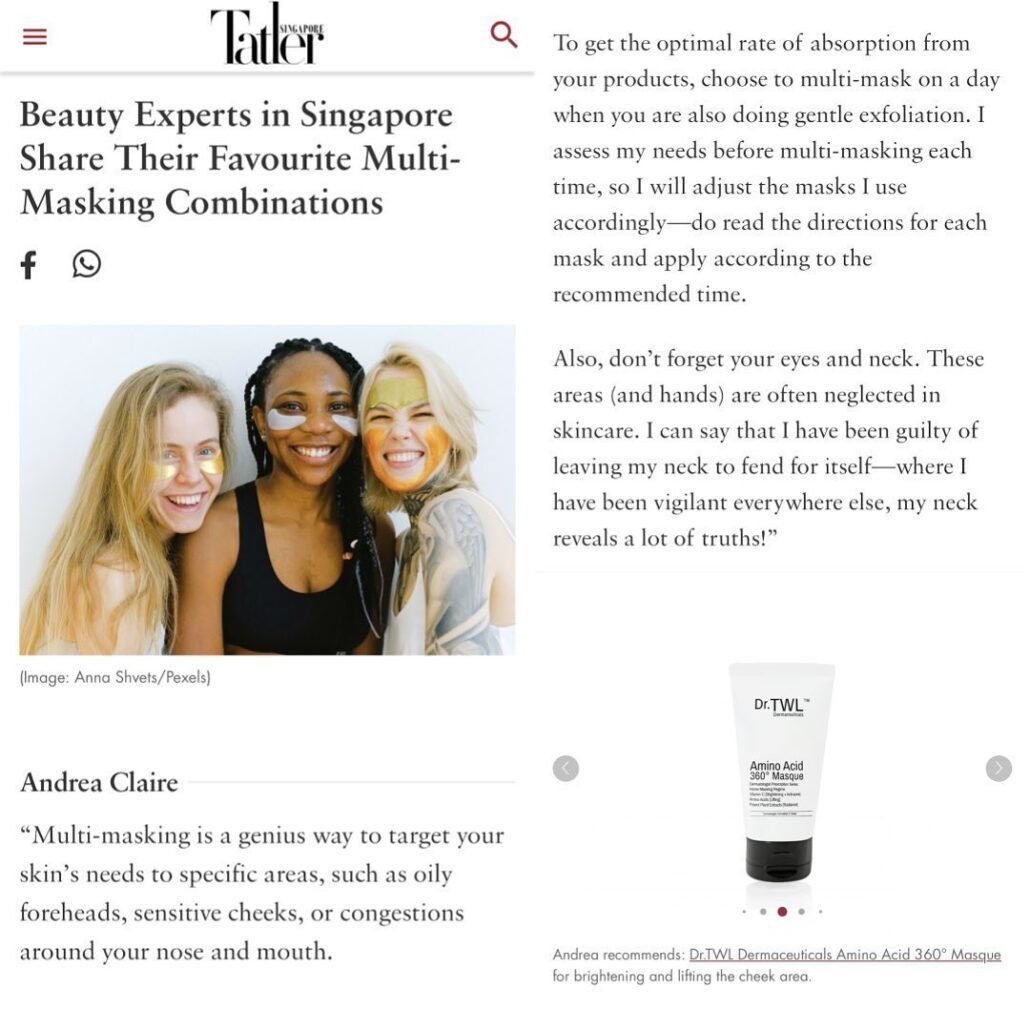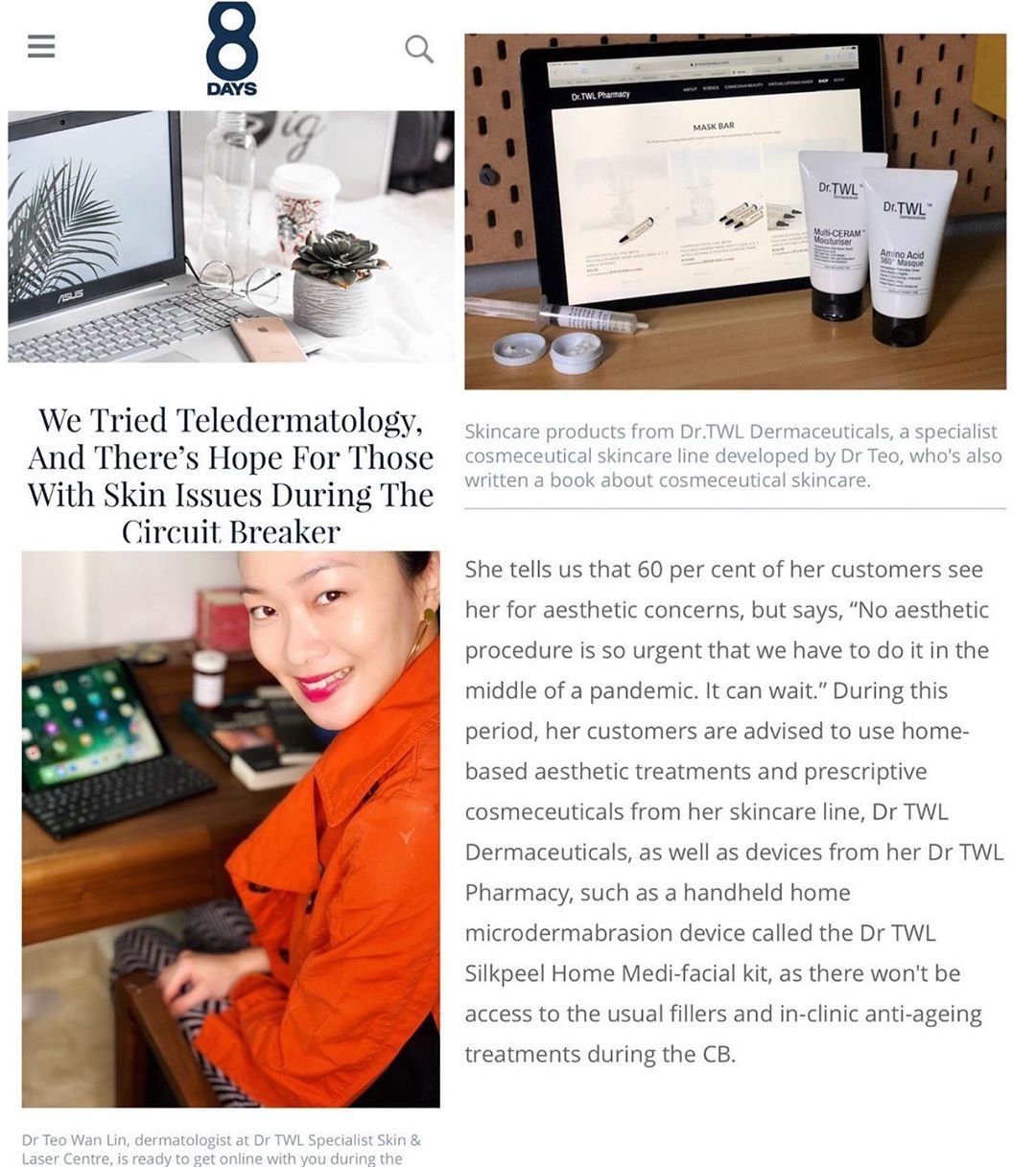 DESCRIPTION
[100ml]
A Relaxing Sensorial Mask – *New Formulation with Aromatherapy
Dermatologist Prescription Series. Home Masking Regime.
[Bulk Purchase] 6x Amino Acid 360° Masque + FREE CollagenUP Facial Wand (worth $650)
*2021 formulation includes dermatologist-approved mix of scents for a soothing and calming skincare experience, suitable for sensitive skin types.
ACTIVE INGREDIENTS
Vitamin C [Brightening + Anti Acne]
Amino Acids [Lifting]
Potent Plant Extracts [Radiance]
DIRECTIONS FOR USE
Recommended for use with JADE ROLLER ROSE QUARTZ FOR USE WITH COSMECEUTICALS – INCREASED SERUM ABSORPTION
Keep Refrigerated.
Apply generous fingertip size amount on entire face (avoid eye area). Leave on face for 10 minutes then wash off.
[Intensive] Use twice daily.
[Maintenance] Use nightly.
Product has a stamped expiry of Feb 2021. Cosmeceuticals are lab-tested for continued stability minimum 6 months after stamped expiry date.
BENEFITS
AMINO ACID 360° MASQUE
Cult favourite mask used after lasers, peels and HIFU (High Intensity Focussed Ultrasound) in our dermatologist's office, for home maintenance and care. Contains a potent concoction of skin brightening Vitamin C which soothes inflamed acne and lightens scars. LARECEA™ Extract with lifting amino acids penetrate the epidermis to stimulate collagen regeneration, resulting in all round 360 degrees lifting effect for a youthful, smooth contour of face.
JADE ROLLER ROSE QUARTZ FOR USE WITH COSMECEUTICALS – INCREASED SERUM ABSORPTION
[Increased cosmeceutical absorption] Using the massage roller before application of cosmeceuticals would increase the skincare absorption, leading to better effects on aging. A peer-reviewed study1 published in a medical journal Complementary Therapies in Medicine led by author Miyaji Akane at the Institute for Liberal Arts, Tokyo Institute of Technology (Tokyo Tech) and colleagues at Tokyo Healthcare University and the Research and Development Center, MTG Co. Ltd. in 2019 had examined the effects of using a facial roller on facial skin and blood flow. The study concluded that there was significantly increased vascular (blood vessel) dilation with use of the facial massage roller.
[Ergonomic, noise-free use] No surface treatments or chemicals are used to ensure skin safety. The metal frame is a durable integrated (not soldered), triple-coated rose gold electroplated zinc alloy to prevent oxidation or rusting. The handle has been modified from the traditional style to be more ergonomic. A silicone insert is incorporated into our design for noise-free use.
[Cooling effect] Natural skin cooling effect without refrigeration unlike synthetic rollers.