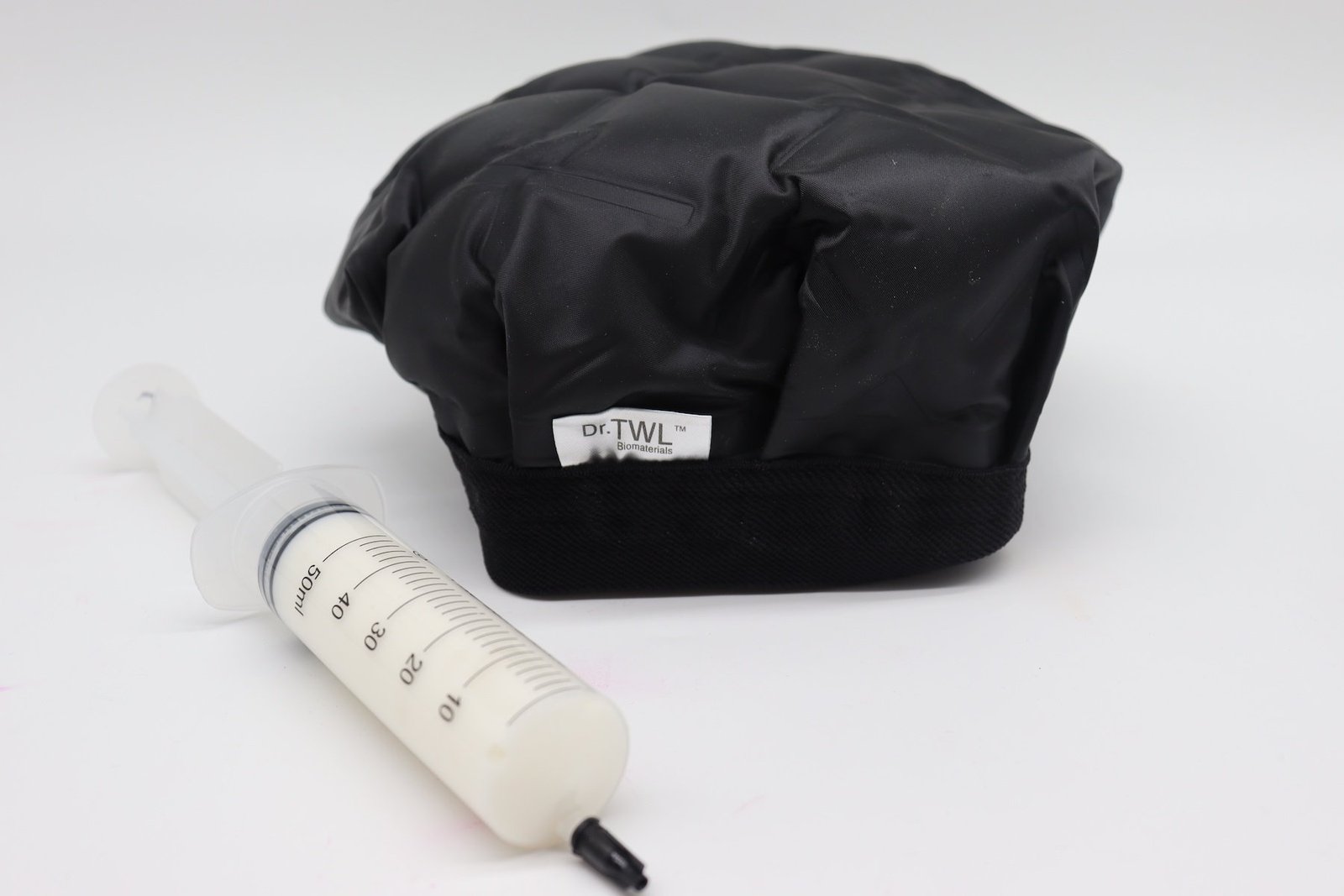 The Dr.TWL Hair Mask Bar System is developed with a focus on environmentally conscious, science-backed botanical ingredients for a deep-conditioning home hair spa treatment. Our haircare formulation delivers salon-results, without the toxic chemical runoff associated with the traditional haircare industry.
DESCRIPTION
Dermatologist-formulated hair mask designed to increase hair volume and stimulate hair growth. Hair loss treatment. Volumizing hair product. Suitable for all hair types including straight, coarse, curly or fine hair.
[100ml] Updated Packaging
Packaging of our Hair Thickening Mask has been updated to that of refillable syringe formula.
Zero waste sustainable refillable packaging
1. Bring back your empty syringe
2. Get Your Refill with a $5 discount voucher and help save the environment!
FREE Cutiscool Biological Gel Hair Cap with every purchase of 6 Hair Thickening Masks.
ACTIVE INGREDIENTS
Camellia Japonica [Hair Growth Extender]
Glycine Max Extract [Anti-Hair Loss]
Hydrolyzed Wheat Protein [Hair Shaft Thickener]
BENEFITS
Botanically derived ingredients to thicken the hair shaft with each treatment. Extends growth phase of the hair cycle and promotes hair shine. Dermatologist formulated as part of hair loss treatment. Volumizing hair conditioner.
DIRECTIONS FOR USE
Apply a sufficient amount to damp hair. Leave on for 10 minutes then rinse off with cool water.
Read more about our 7-Step Hair Ritual for a healthy scalp and luscious hair here.