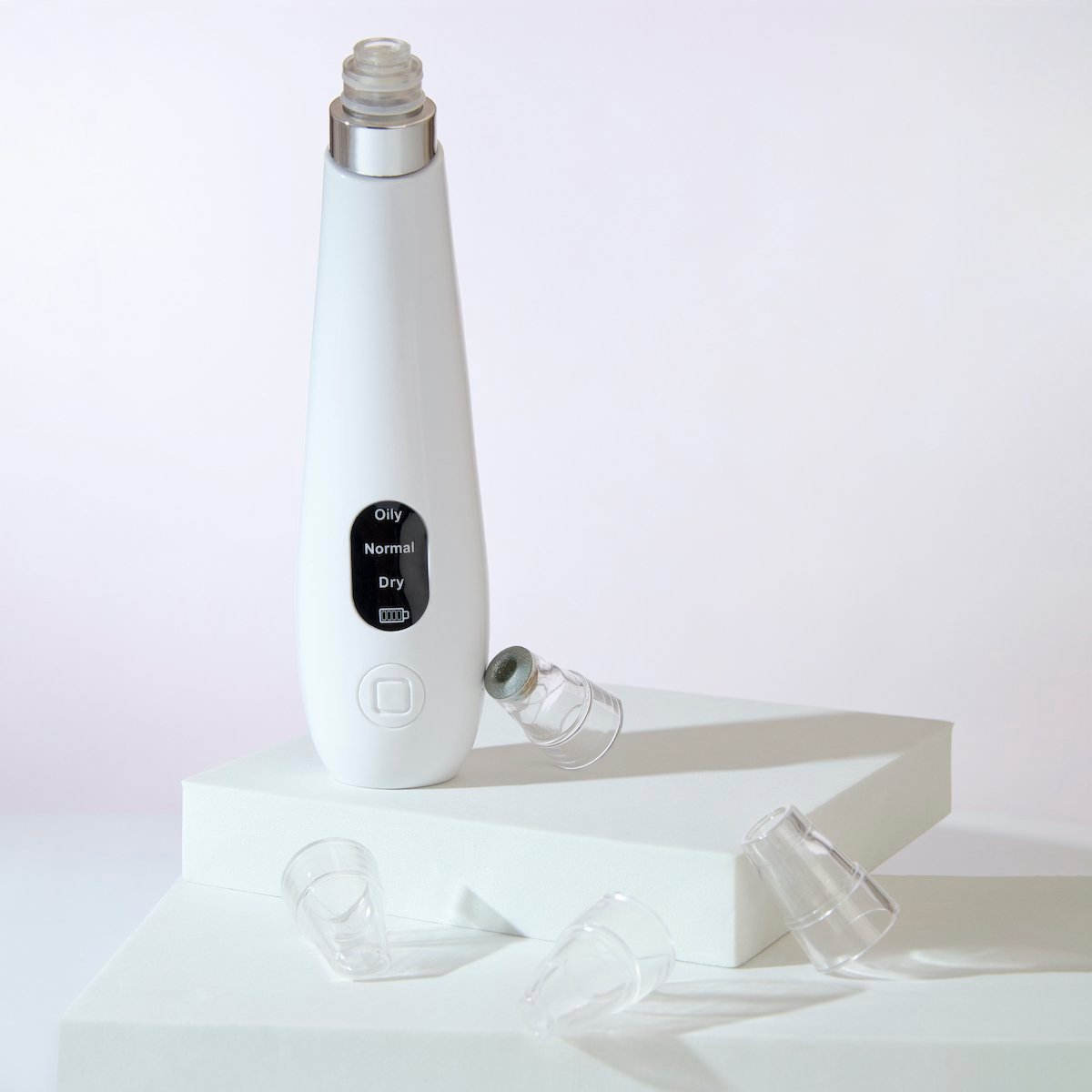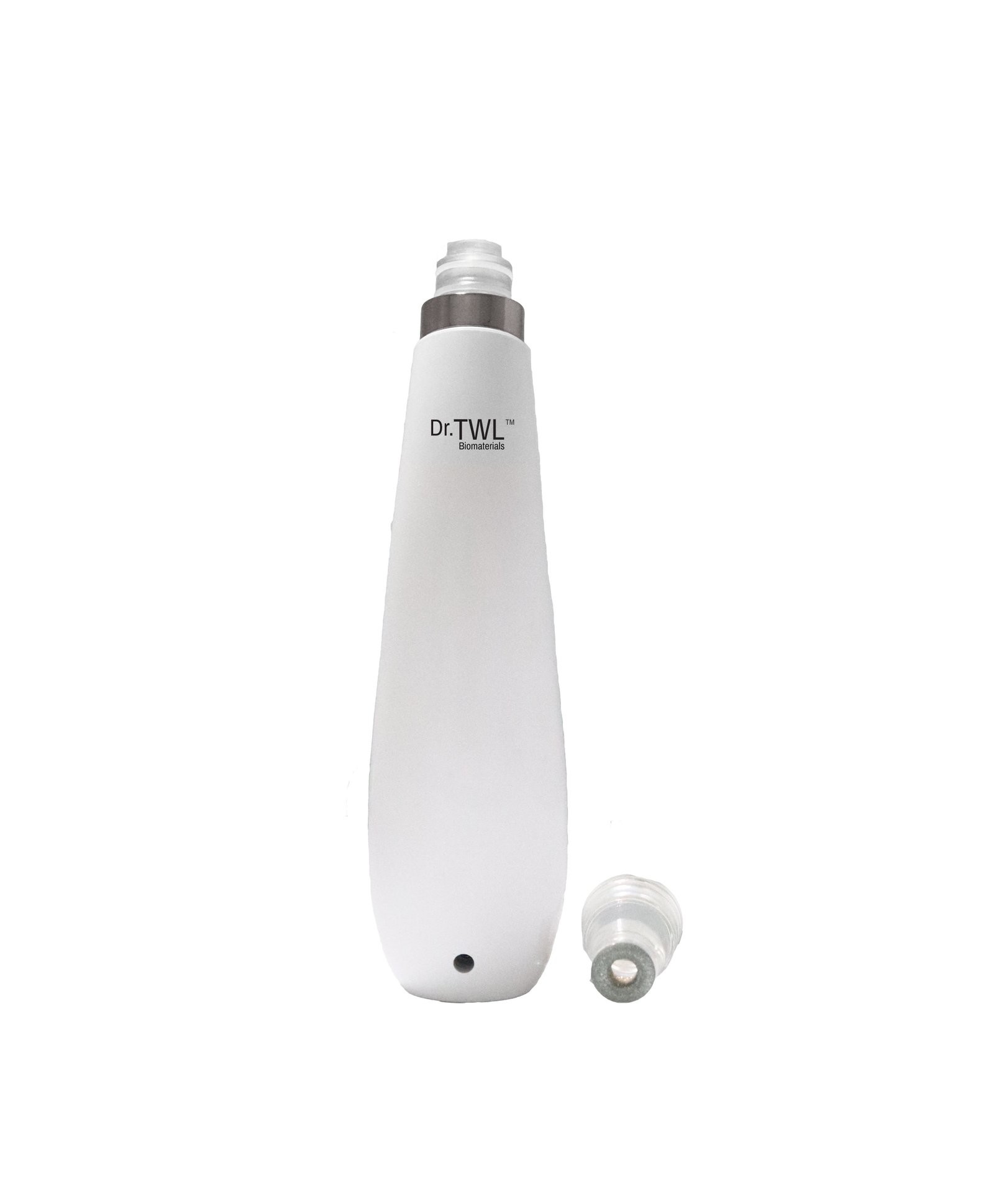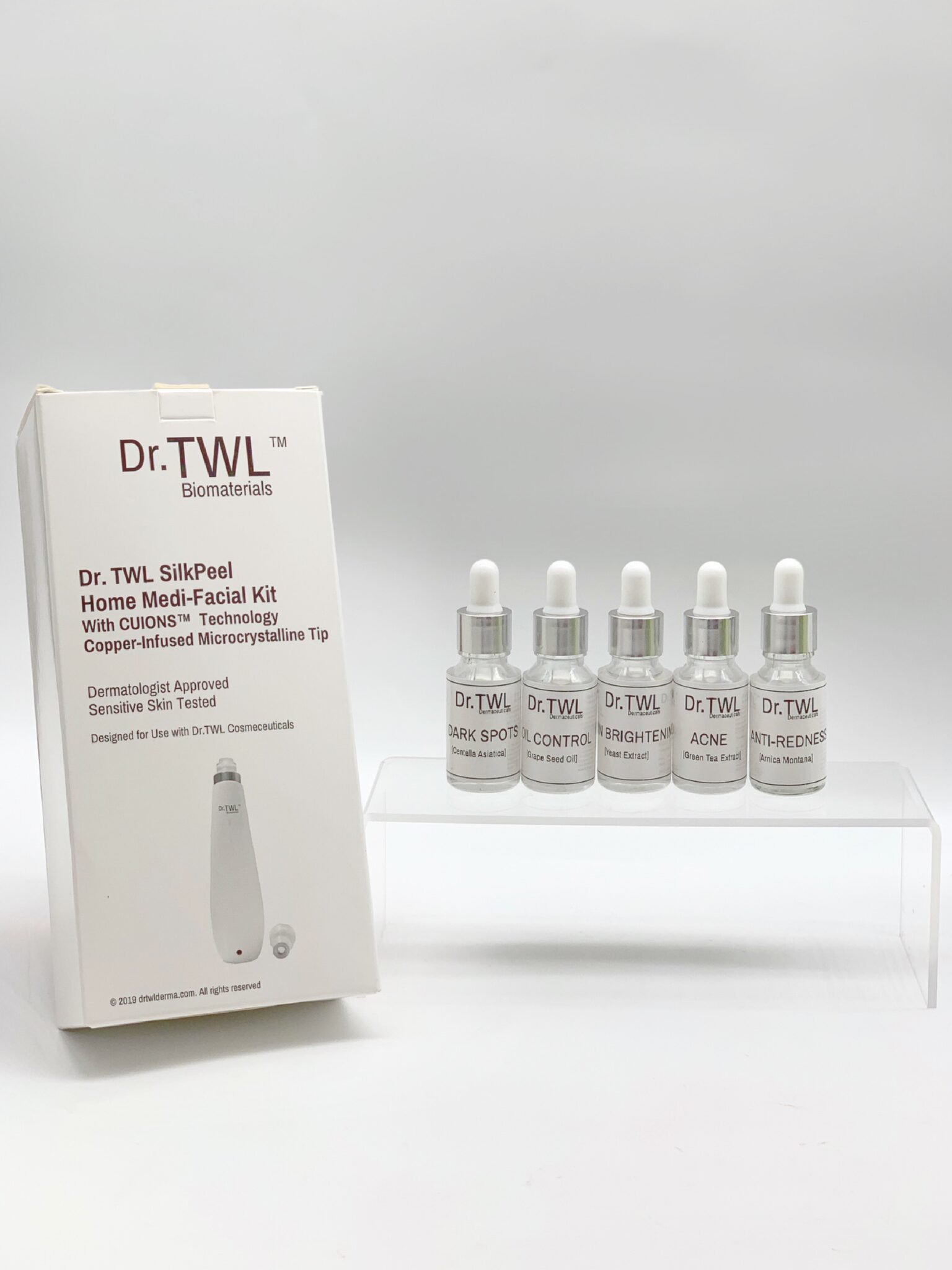 SilkPeel Home Medi-Facial Kit With CUIONS™ Technology Copper-Infused Microcrystalline Tip
Complimentary Amino Acid 360° Masque (worth $235.40) with every SilkPeel
$716.90 $481.50  (w/gst)
DESCRIPTION
"Glass skin, a poreless appearance of the skin, popularised by K-beauty isn't a myth. Cosmeceuticals such as polyglutamic acid, which is a large molecule, sits on the surface of the skin while functioning as a humectant 5x more effective than hyaluronic acid. The SilkPeel system utilizes polyglutamic acid based solutions with potent antioxidants delivered via vacuum microdermabrasion that helps to achieve a translucent appearance of the skin, reducing the appearance of pores," accredited dermatologist, Dr. Teo Wan Lin.
Comes with the Custom Home Medifacial Kit – 3 Medifacial Solution Bottles Set
[VOLUME] 15ml per bottle
Choose any 3 from the following options (indicate in order notes on checkout)
☐ Centella Asiatica [Rich in amino acids and antioxidants]
☐ Grape Seed Oil [Stabilizes Oily Skin and Tighten Pores]
☐ Yeast Peptide [Anti-Ageing and Brightening]
☐ Green Tea [Treats acne and oily skin]
☐ Arnica Montana [Reduces redness and inflammation]
SilkPeel Home Facial Peel System / Medi-Facial Kit
[Radiance] Dual Cleansing & Resurfacing Function for Cell Renewal
[Ultra-Gentle Microdermabrasion*] with CUIONS™ Microcrystals
[Increases Cosmeceutical Delivery] Serum Absorption
[Anti-Wrinkling] Proprietary copper-infused Microcrystalline tip delivers skin healing cosmeceutical benefits
[Painless Extractions] Comes with gentle suction vacuum tip to remove dirt, debris, keratin
[Developed for Sensitive Skin] 3 modes for oily, combination and dry sensitive skin
Home Chemical Peel Equivalent
The effects of the SilkPeel Home Facial Peel System are that of microdermabrasion which has a similar effect to microscopic skin exfoliation. This is achieved in a clinical setting with chemical peel acids such as Glycolic Acid, Salicylic Acid and Lactic Acid. These, however, are legally used only by trained medical personnel, and should not be supplied to home users. This silk peel provides a home-based facial peel system that is both safe and effective. It has the additional benefit of delivering bioactive cosmeceuticals to the skin, with the use of the Amino Acid Masque for example.
Read more:
Science of medi-facials 
Benefits of Clean Cosmeceuticals
*Zhou Y, Banga AK. Enhanced delivery of cosmeceuticals by microdermabrasion. J Cosmet Dermatol. 2011 Sep;10(3):179-84.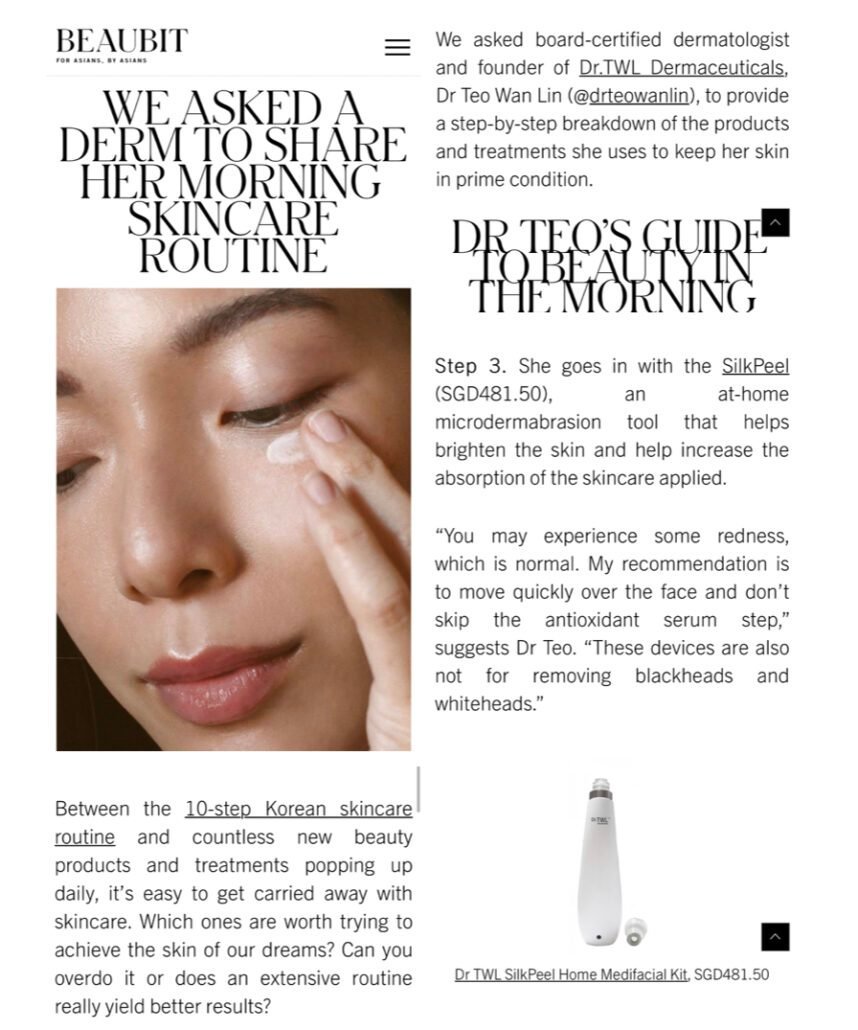 DIRECTIONS FOR USE
Read more on how to use the Silk Peel Home MediFacial Kit here.
All makeup should be removed with LE LAIT™ MILK CLEANSER before commencing Silk Peel facial.
Step 1:MEDI-FACIAL Moisturising Cleanse Phase T zone area
Apply a drop of MIEL HONEY™ CLEANSER directly to dry skin over T zone area.
Gently massage onto skin and wipe off excess to leave only a thin film on skin.
Spray MINERAL BOOSTER™ liberally over entire face.
Apply suction head over respective areas, going over a maximum 1-2 times over each area. Rinse thoroughly with cool-lukewarm water and pat dry with soft tissue.
Step 2: CUIONS™ Ultra-Gentle SilkPeel
[Benefits]
[Stimulates Natural Repair of Skin Cells]
[Anti-Oxidant Delivery]
[Promotes Healthy Epidermis and Dermis]
[Transdermal Cosmeceutical Delivery Technology]
[Collagen Regeneration]
[Oily/Normal Skin] Apply liberal amount of AMINO ACID 360° MASQUE over the entire face. then apply microcrystalline head gently over the affected area with gentle suction, lift up after 1 second to move on to the next area. Do not rub or drag handpiece as this can cause skin sensitivity and irritation. Leave on for 10 minutes before washing off with cool water.
Not for use on dry/sensitive skin.
Step 3: MEDI-FACIAL Deep Serum Absorption Phase
[Intensive Weekly Treatment] Apply liberal amount 10-20 drops cosmeceutical serums VITA C GOLD™ SERUM ,ELIXIR-V™ TOTAL RECOVERY SERUM , followed by a palm size amount of RADIANCE FLUIDE™ HYDRATING EMULSION.