Elixir-V™ Total Recovery Serum
DESCRIPTION
[30ml]
CoQ10 Vitamin Serum with Ubiquinone
Aquaporin Barrier Repair With Glyceryl Glucoside

Intensely nourishing concentrate of deep hydrating, lifting and tightening peptides for the perfect V-face look.
Contains Larecea™ our trademarked extract of Brassica oleracea (a botanical extract from cruciferous family plants) and a super-power Japanese Knotweed plant extract which is a source of trans-resveratrol, a potent anti-oxidant that enhances cellular regeneration at night, without the irritation effects of traditional retinoids.
Integrated humectant formula with polyglutamic acid & hyaluronic acid for intensive hydration and reducing appearance of pores. Polyglutamic acid is 5x more potent than hyaluronic acid in trapping moisture under the skin.
ACTIVE INGREDIENTS

Centella Asiatica [Acne Scar Lightening]
Larecea™ [Regeneration] [Anti-Acne]
Resveratrol [Anti-oxidant]
Potent Oligopeptides [Lifting] [Repair]
Polyglutamic Acid/Hyaluronic Acid [Humectant] [Pore Reduction]
Intensely nourishing concentrate of deep hydrating, lifting and tightening peptides.
Anti-scarring, contains Phytochemical Centella Asiatica, anti-inflammatory for acne cysts, scars and sensitive skin.
Read more on the best facial serum with potent antioxidant Japanese Knotweed 
Read more on Centella extract's abilities to heal scars and retain skin moisture
Read more on the science behind Larecea Extract.
REFERENCES
1. Kılıç S, Okullu SÖ, Kurt Ö, Sevinç H, Dündar C, Altınordu F, Türkoğlu M. Efficacy of two plant extracts against acne vulgaris: Initial results of microbiological tests and cell culture studies. J Cosmet Dermatol. 2019 Aug;18(4):1061-1065. doi: 10.1111/jocd.12814. Epub 2018 Nov 9. PMID: 30414245. (PubMed)
DIRECTIONS FOR USE
Can be used together with the Elixir-V Eye Cream for the undereye area for total rejuvenation and lifting.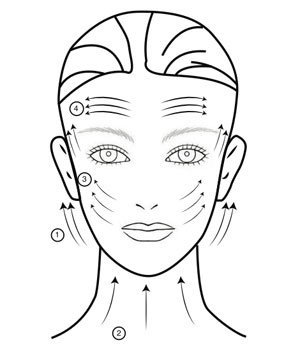 Apply 3 drops to work evenly onto entire face & neck evening according to diagram above.