Dermatologist-Recommended Skincare Routine on How to Get Glass Skin

How to get glass skin? In this article we'll go through the dermatologist-recommended skincare routine to get get glass skin, explaining the science behind each step.
What is glass skin?
Glass skin is a beauty trend that features exceptionally smooth, radiant skin with a clear, poreless, translucent complexion.
Glass skin vs Mochi Skin
Suppleness, hydration, elasticity, and a poreless look are the common goals of mochi skin and glass skin. The key difference comes down to the glow. While glass skin is popular for its translucent,'dewy' look, Mochi skin is popular for its matte, shine-free look.
How to get glass skin?
While some skincare trends focus on particular products that promise instant results, glass skin requires a multi-step approach that will also lead to healthy skin. The surface of the skin should be smooth and without rough texture or bumps. Additionally, the skin should also have plenty of water to create the moist and shiny appearance that characterizes the 'dewy' look. Lastly, the skin should also look plump and firm. Hydration lies at the core of the glass skin routine. Locking in moisture and incorporating layers of hydration products to achieve a youthful glow.
Glass Skin Skincare Routine
Step 1: Double cleanse
First of all, in the first step of how to get glass skin, we suggest avoiding harsh exfoliating cleansers or scrubs. Instead, replacing them with a gentle cleanser to keep your skin barrier intact – preventing dry, or inflamed skin.
In the morning, cleanse with a gentle milk cleanser to retain the skin's moisture. The Le Lait Milk cleanser includes purified sea water and camphor, both ingredients that cool and calm the skin.
At night, double cleanse to remove makeup, and accumulated dirt and grime from the day. For example, use the Le Lait Milk Cleanser on dry skin to remove your makeup before wiping it off with a soft cotton pad. Then, wet your skin and lather up with a face wash that requires rinsing off, like the Miel Honey Cleanser.
Step 2: At-home microdermabrasion
Microdermabrasion is a non-invasive skin exfoliating procedure that gently removes dead skin cells from the surface of the skin. This is usually performed in a dermatologist clinic. However, the Silkpeel Home Medifacial Kit allows for a safe and effective way to include this much-needed skin treatment to your skincare routine. This at-home vacuum microdermabrasion has pore-refining effects, getting you one step closer to glass skin.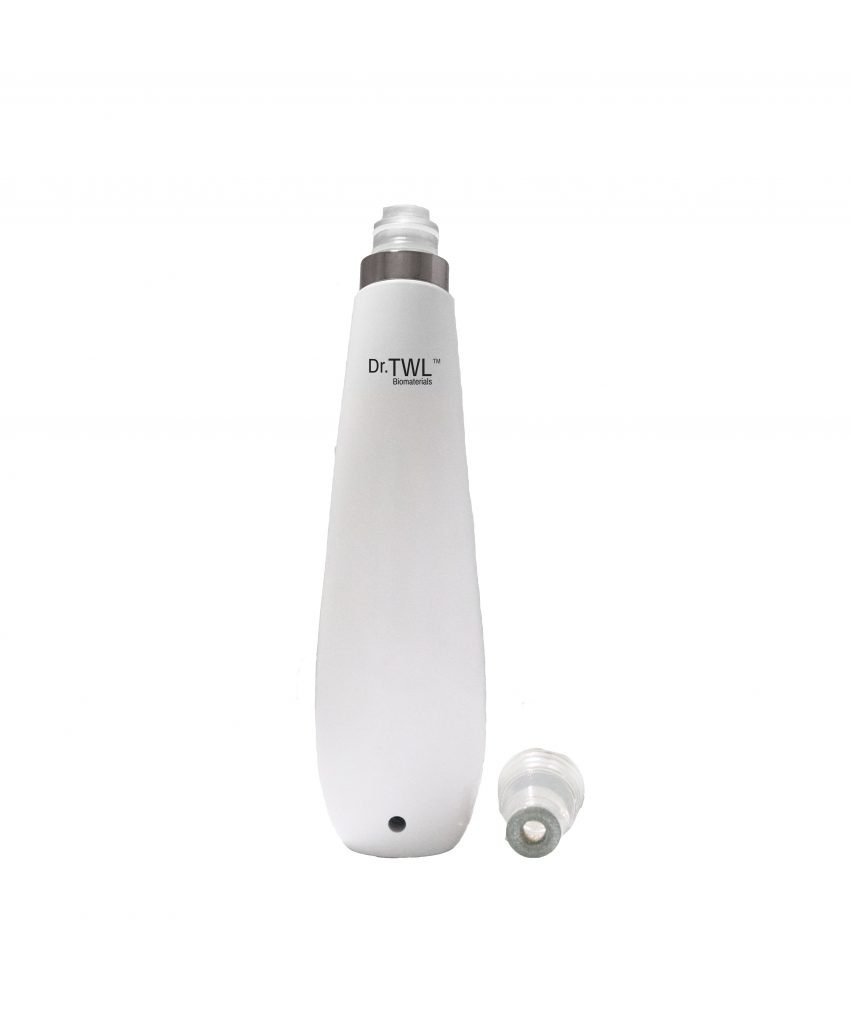 Cosmeceuticals such as polyglutamic acid, which is a large molecule, sits on the surface of the skin. This functions as a humectant 5x more effective than hyaluronic acid. The SilkPeel system utiliizes polyglutamic acid based solutions with potent antioxidants. Delivered via vacuum microdermabrasion that helps to achieve a translucent appearance of the skin, reducing the appearance of pores," accredited dermatologist, Dr. Teo Wan Lin.
Step 3: Masking
The concept of facial masks stems from wet occlusion processes increasing absorption of skincare ingredients. When the skin is in contact with moisture, active ingredients there is more effective absorption through the skin barrier. Locking in moisture, and making sure your products are absorbed well is key to achieving glass skin.
The MoistureMax™ Skin Healing Mask, the star of our 360 Conscious Mask Bar, has a unique porous structure that traps cosmeceutical active ingredients in mini-reservoirs within the mask. With enhanced delayed release of cosmeceuticals with minimal transepidermal water loss.
Step 4: Serum
Serums can be effective as they provide concentrated active ingredients to the skin. Helping to nourish, even out skin tone, and provide firmness.
For structural firmness to boost collagen production, we recommend ingredients like vitamin C. The Vita C Gold serum is intensely concentrated to produce optimal anti-aging effects. It is nano-formulated and acts as an antioxidant. The star ingredient, stabilized Vitamin C, helps to further enhance its anti-aging properties. Rich in nutrients for the skin, it can brighten your dull skin. Helping you to achieve a healthy and youthful glow.
For daily use, we recommend a hydrating serum with moisture-boosting ingredients like hyaluronic acid. Comprising of anti-aging properties and top-quality hydrating compounds, the Hyaluronic Acid serum leads to visible results. Such as diminished fine lines, supple and healthy-looking skin with the additional hydrated glow.
Step 5: Moisturizer
To achieve the dewy look of glass skin, opt for a lightweight moisturizer that helps to minimize transepidermal water loss.
Heavier formulas "could get quite uncomfortable on the skin, especially if you're wearing a mask for long hours of the day" says Dr. Teo. An emulsion contains equal parts of oil and water, and is lighter and more easily absorbed. This makes it ideal for those with oily skin or are acne prone. The Radiance Fluide Hydrating Emulsion helps to promote hydration and prevent water loss, and contains amino acids for antioxidant repair, oligopeptides and niacinamide for brightening.
Step 6: Eye cream
An important part of glass skin is an even skin tone. To protect and nourish the fragile skin under your eyes, include an eye cream in your daily routine.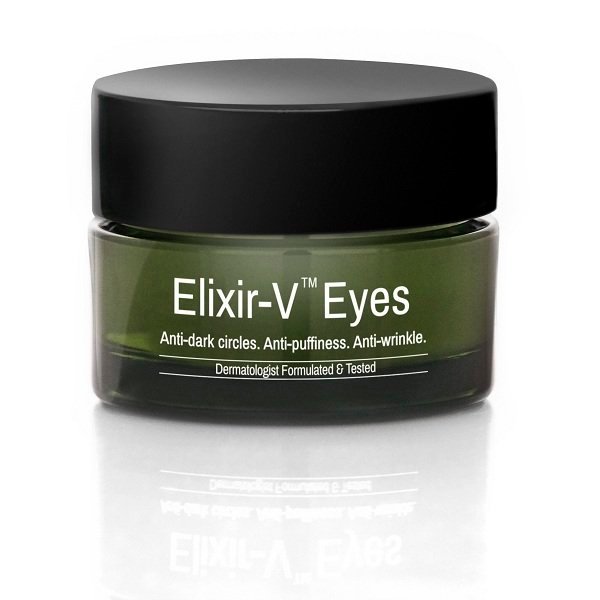 The Elixir V Eye Cream can help to combat dark circles, puffiness and wrinkles. It is enriched with Larecea extract to accelerate collagen formation and skin regeneration around the eyes, potent oligopeptides for lifting and repair, and niacinamide for brightening.

https://drtwlderma.com/wp-content/uploads/2019/10/Pic_10.jpg
1200
1200
Administrator
https://drtwlderma.com/wp-content/uploads/2023/02/Logo-300x128.jpg
Administrator
2021-02-11 12:22:16
2021-09-01 22:45:13
Dermatologist-Recommended Skincare Routine on How to Get Glass Skin