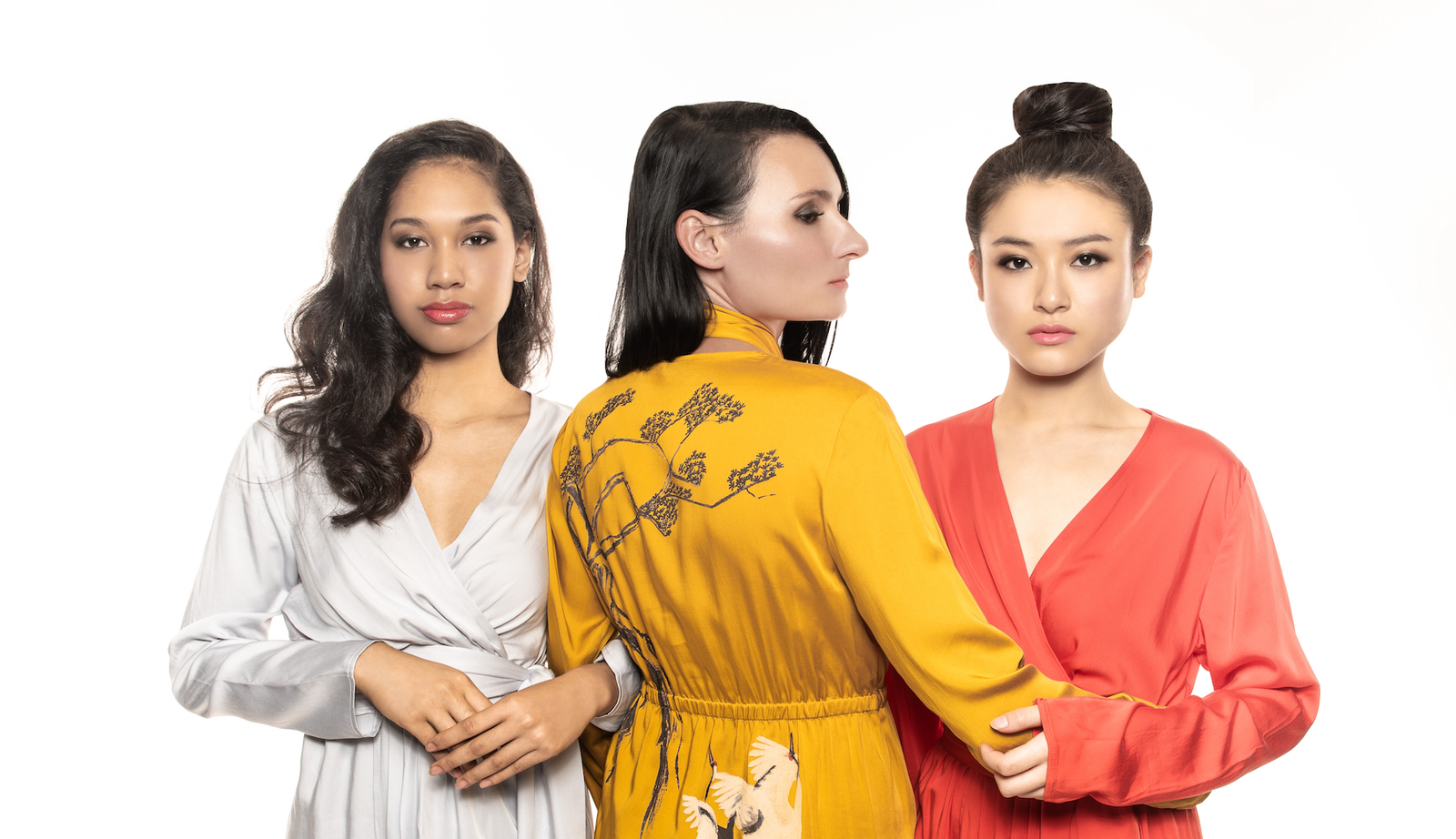 Lyosilk™ Breathable Fabrics:
Dermatologist Recommended
Best Fabric for Sensitive Skin
Do you suffer from eczema, sensitive skin and find most materials too hot and uncomfortable in Singapore's humidity? Have chest and back fungal acne(also known as pityosporum folliculitis) from excessive sweating in the tropical heat? Here at Dr.TWL Biomaterials, we've put together a guide for you to understand our proprietary fabric better, and have a dermatologist explain why wearing breathable, soft and smooth skin friendly fabrics help sensitive skin.
What is Lyosilk™?
Lyosilk™ is the name for Dr.TWL Biomaterials' proprietary plant derived fibre, with silk-like properties. It is from 100% plant cellulose material, which is a sustainable waste matter from wood pulp. Cellulose is the natural polymer that makes up the living cells of all vegetation.
How is Lyosilk™ produced?
Lyosilk™ is produced by dissolving wood pulp and using proprietary laboratory technology in its dehydration process. The mixture is then processed to form threads,which are then treated and spun into lengths of yarn and woven into Lyosilk™ fabric.
What are the advantages of such a process?
Lyosilk™, is from the same family of fabrics as cupro, lyocell(tencel), rayon and bamboo. "Our focus in our research and development team for sensitive skin fabrics has been on textile characteristics such as breathability, softness and smoothness on skin, as well as on sustainability, which is an important issue in the textile and garment industry," Dr. Teo Wan Lin, accredited dermatologist and founder of Dr.TWL Biomaterials
Lyosilk™ is a sustainable fabric which is regenerated wood cellulose. Lyosilk™ is an environmentally-friendly fabric as it is grown sustainably. Additionally, the closed loop process which our technology uses to manufacture Lyosilk™ fibers is bleach-free, as opposed to the production of other fabrics. Lyosilk™ is the fabric of choice for ethical and environmentally conscious brands and can be ordered from Dr.TWL Biomaterials via email contact@drtwlderma.com.
What are the key benefits of Lyosilk™ and why should you wear it?
1. Silk-Like characteristics – softest material for sensitive skin
It is softer and more breathable than silk. Lightweight and comfortable, it is the best fabric for sensitive skin.
According to Dr. Teo Wan Lin, "People with eczema struggle with finding fabrics that do not aggravate their skin. Eczema and dry skin sufferers find that synthetic fabrics such as polyester and acrylic feel warm on their skin, which in turn causes increased sweating that worsens eczema in our humid climate. Furthermore, wool is prickly on skin and eczema sufferers are advised to stay away from this fabric."
Cotton, linen and silk have traditionally been recommended by dermatologists as breathable fabrics of choice for sensitive skin sufferers. However, these are often fuelled by unsustainable textile practices. For luxurious work clothing, silk requires additional care such as dry cleaning. The team at Dr.TWL Biomaterials created Lyosilk™ with plant cellulose material which closely mimics and even *surpasses the softness and smoothness of silk.
2. Machine-washable
Additionally, Lyosilk™ can be machine-washed safely without any degradation or damage to the fabric over time. It is also stronger than silk, being resistant to pulls and tears.
*Subjective instrumental analysis on skin of 10 subjects.
3. Laboratory tested to be Anti-microbial – Best fabric for eczema
According to Dr Teo, "Fungal acne, also known Pityosporum folliculitis, is common in active teenagers and young adults living in a humid country like Singapore. Heat, sweat as well as skin occlusion with synthetic fabrics can worsen this. Acne bacteria, known as Propionebacterium acnes and the yeast Malessezia furfur, which causes fungal acne, all overgrow in a humid occlusive environment caused by tight fitting synthetic fabrics." Lyosilk™ has specific skin cooling properties, as well as the ability to wick sweat away from skin— for sufferers of back acne, it's time to give this fabric a try!
4. Superior sweat-wicking ability, Sweat Mark Resistance, Cooling Properties on Skin
Lyosilk™ absorbs sweat more effectively than cotton, due to its nanofibrillar texture and allows it to evaporate, working like a towel to wick away moisture, thus discouraging the growth of bacteria and yeast. Cotton can absorb up to a fifth its weight in water before it feels wet. In comparison to cotton, fabrics like tencel and Lyosilk™ are more absorbent than cotton because they are made of plant-cellulose. This superior moisture wicking property makes Lyosilk™ an excellent choice for sensitive skin. Lyosilk™ is also stronger and more durable than both cotton and linen, and is stronger than cotton when wet.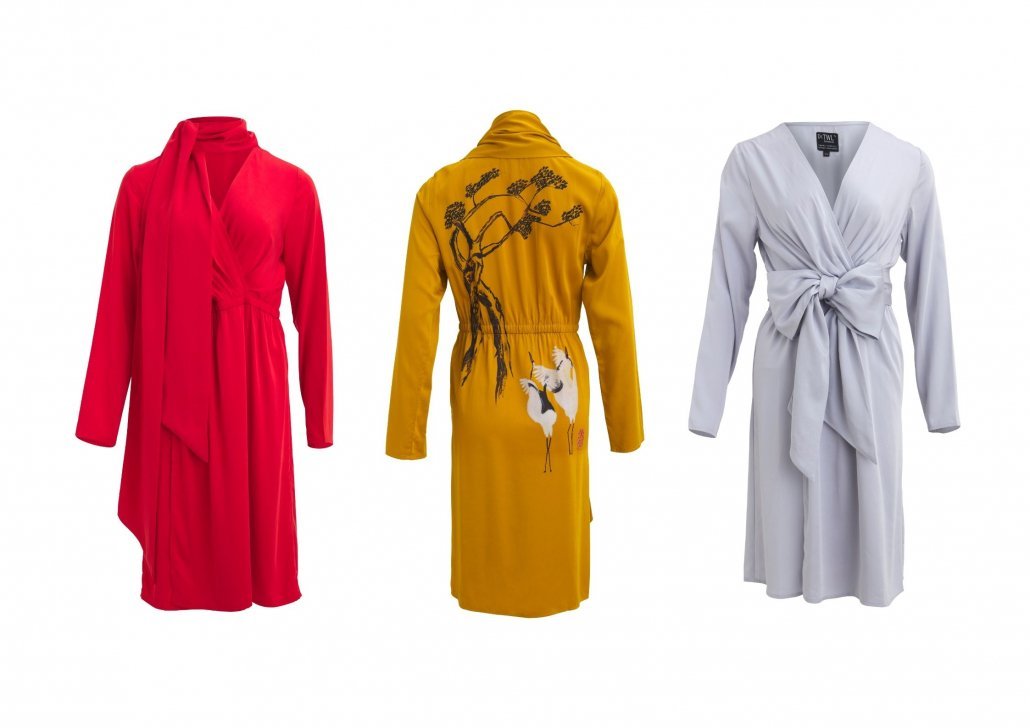 Our multi-way dress is crafted from 100% Lyosilk™. The pattern of our iconic multi-way dress was drafted by our master designers and stitched by an experienced team of seamstresses guarantees the finest garment fit, quality and comfort. The first collection comprises of 3 selected skin-tone flattering colours, coral red for those with a neutral or warm undertone, mustard yellow for brightening up a sallow undertone, and neutral dove-grey for medium and tan skin types with a cool undertone. Get your multi-way dress here.
SHOP THE STORY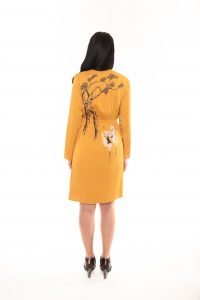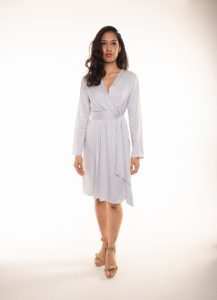 https://drtwlderma.com/wp-content/uploads/2020/07/LyoSilk-for-Sensitive-Eczema-Skin.png
1037
1799
Administrator
https://drtwlderma.com/wp-content/uploads/2023/02/Logo-300x128.jpg
Administrator
2020-07-14 21:06:40
2022-08-03 19:29:57
Lyosilk™