Microcurrent Device for Face: Dermatologist Designed

A microcurrent facial stimulates your facial muscles, with lifting and anti-aging effects. In this article, we'll explain the science behind microcurrent facials, and introduce a dermatologist designed microcurrent device for face in at-home use.
What is microcurrent therapy?
Microcurrent therapy is a non-invasive therapy that sends low-level electrical currents into your skin to mimic the body's own bioelectric currents. These electrical currents add more electrons to your system, giving you more energy, stimulating tissue and cellular repair. In short, this technology works at the cellular level, increasing adenosine triphosphate, or ATP. ATP gives energy to your cells and is your body's most basic fuel. Furthermore, it boosts your body's absorption of amino acids and forms proteins in cells that produce collagen in the skin.
What are the benefits of microcurrent therapy?
Microcurrent therapy offers a myriad of benefits, ranging from healing damaged tissue, decreasing body pain, reducing wrinkles and improving tonicity in the face and the neck. To illustrate, the stimulation of ATP production, cellular improvements result in less pain and healed injuries to skin tissue and muscles. Furthermore, by increasing ATP levels, there is also an increase in melatonin levels, resulting in younger looking skin.
Microcurrent therapy can give instant and cumulative anti-aging effects by stimulating the skin and preventing wrinkles. In addition, it is also good for sculpting the facial muscles, boosting the collagen production of our skin and increasing our blood circulation.
For a microcurrent device for face, the primary function is through the use of microcurrent therapy, which has been proven to help to reduce facial wrinkles in a clinical trial. Additionally, the effects tend to be more prominent over the frontal areas. For example, the forehead areas seem to show better results, as opposed to areas such as the nose where there are concavities. Additionally, the benefits of microcurrents have been demonstrated in accelerated wound healing. In short, this has been shown to correlate with increasing expression of chemical mediators such as TGF-beta in studies on individuals with chronic wounds.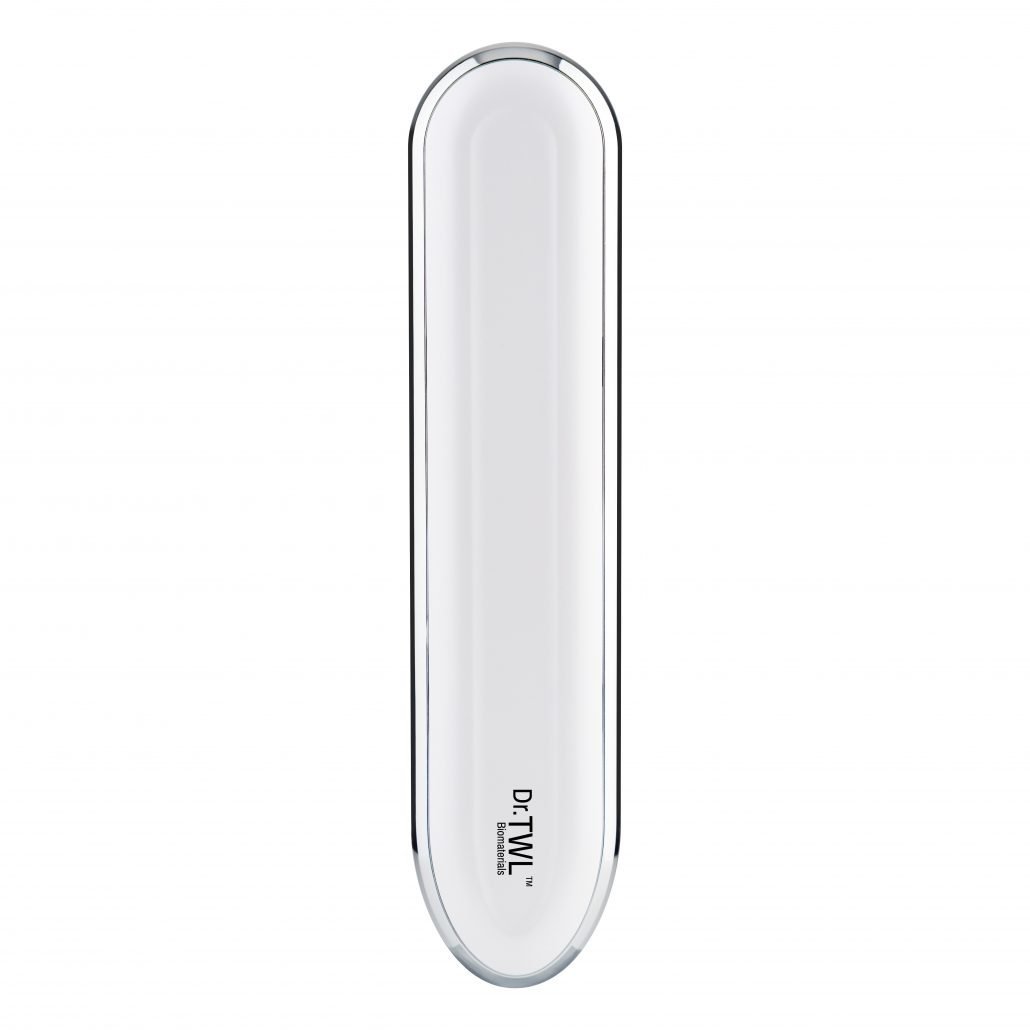 The CollagenUp Facial Wand is a dermatologist designed microcurrent device for face and use with cosmeceuticals. It is equipped with cleansing + treatment + toning + radiofrequency + red photon + blue photon + EMS/microcurrent functions for the ultimate home-based skin rejuvenation system.
What are the different types of microcurrent therapy?
Microcurrent anti-aging therapy
The low-level electrical current passes through the skin, tones and firms the skin, it then continues to improve the skin condition with subsequent sessions.
Microcurrent pain therapy
According to many studies, low-level currents exacerbate the healing process of tissue damage by re-establishing an equilibrium between injured and normal tissues, thereby healing the cause of the pain altogether. For example, a study done in 2018 by J Wound Care showed there was a significant reduction in wound area and pain sore during the microcurrent therapy sessions. In short, the ease of use of microcurrent devices would advocate its use in accelerating wound healing.
Microcurrent wound therapy
Microcurrent facilitates the three phases of the wound repair process: inflammation, proliferation, and granulation. Furthermore, microcurrent therapy helps to reduce inflammation through aiding in pathogen reduction. In the next stage, the proliferation phase, the wound begins to close. To illustrate, microcurrent therapy stimulates and increases the blood flow rate, promoting blood circulation, aiding in the communication between the tissues and cells working together to heal the wound.
Lastly, the final stage of healing is granulation. In this stage, new connective tissue and microscopic blood vessels begin to form on the surface of the wound. To illustrate, a microcurrent facial tool helps to increase collagen production, which is important because collagen protein builds fibroblasts (major cells of the skin). In short, these are strong components in generating granulation tissue, leading to younger-looking skin.
What is the difference between EMS and microcurrent?
Both EMS and microcurrent are types of electrotherapy. However, EMS uses deeper stimulations and exercises your facial muscles by contracting them. Therefore, EMS is usually used for the lower parts of the face where they might be more sagging, while microcurrents can be used for the forehead.
References:
Saniee F, Khademi Kalantari K, Yazdanpanah P, Rezasoltani A R, Dabiri N, Ghafarian Shirazi H R. The effect of microcurrents on facial wrinkles. jmj. 2012; 10 (2) :9-16 [Pubmed]
Konstantinou E, Zagoriti Z, Pyriochou A, Poulas K. Microcurrent Stimulation Triggers MAPK Signaling and TGF-β1 Release in Fibroblast and Osteoblast-Like Cell Lines. Cells. 2020 Aug 19;9(9):1924. doi: 10.3390/cells9091924. PMID: 32825091; [Pubmed]
Ofstead CL, Buro BL, Hopkins KM, Eiland JE. The impact of continuous electrical microcurrent on acute and hard-to-heal wounds: a systematic review. J Wound Care. 2020 Jul 1;29(Sup7):S6-S15. doi: 10.12968/jowc.2020.29.Sup7.S6. [Pubmed]
SHOP THE STORY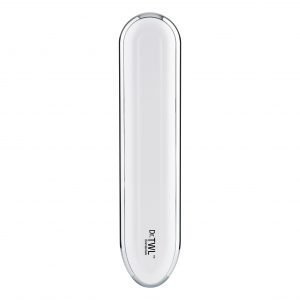 https://drtwlderma.com/wp-content/uploads/2019/09/TWL-rf-wand.jpg
5522
5522
Administrator
https://drtwlderma.com/wp-content/uploads/2023/02/Logo-300x128.jpg
Administrator
2021-02-16 00:40:53
2022-01-06 22:36:12
Microcurrent Device for Face: Dermatologist Designed