The Best Anti Aging Serum for Universal Skin Types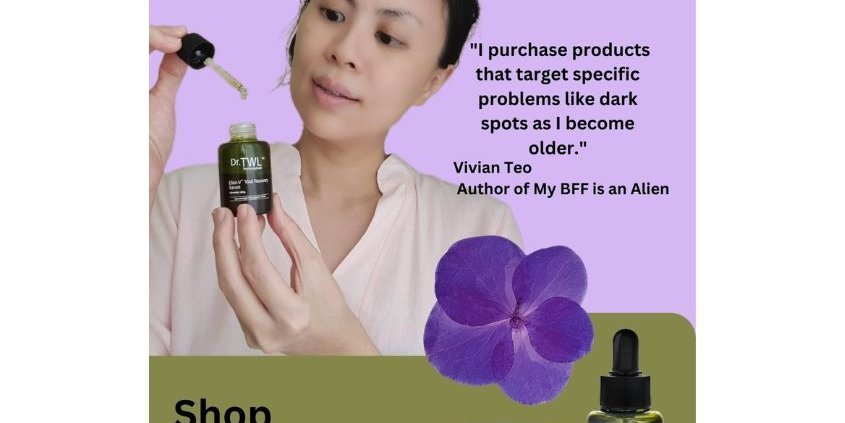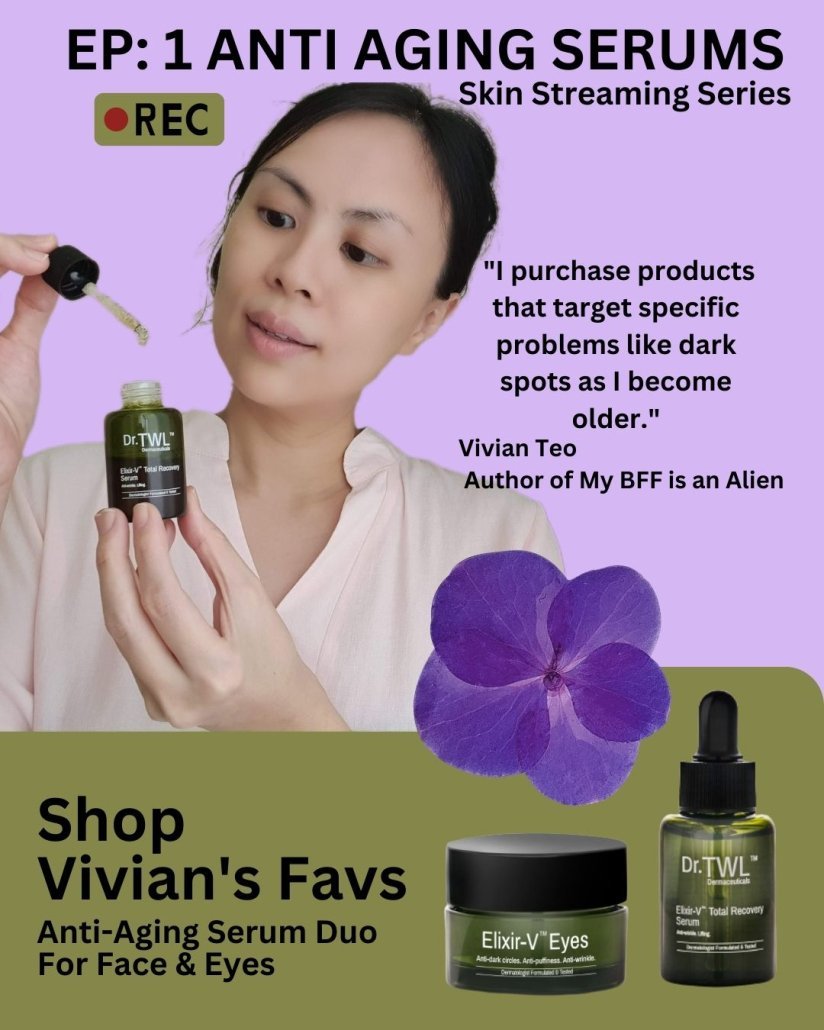 Get the latest on the best anti aging serum recommendations from Dr.TWL Pharmacy in this brand new series on Skin Streaming: Dermatologist's Guide on What Products Work. In the first episode, we will be sharing an interview with Vivian Teo, who gives her take on aging gracefully.
Vivian Teo is the author of middle-grade book series, My BFF Is an Alien, published by Epigram Books. Formerly a financial journalist and editor, she is now a freelance writer whose work features on CNA and CNA Lifestyle. She enjoys writing about parenting, education, social and financial issues. Vivian also blogs on her own parenting/lifestyle website, The Stuff Childhoods Are Made Of, at https://www.VivianTeo.com. She is a mother of two daughters.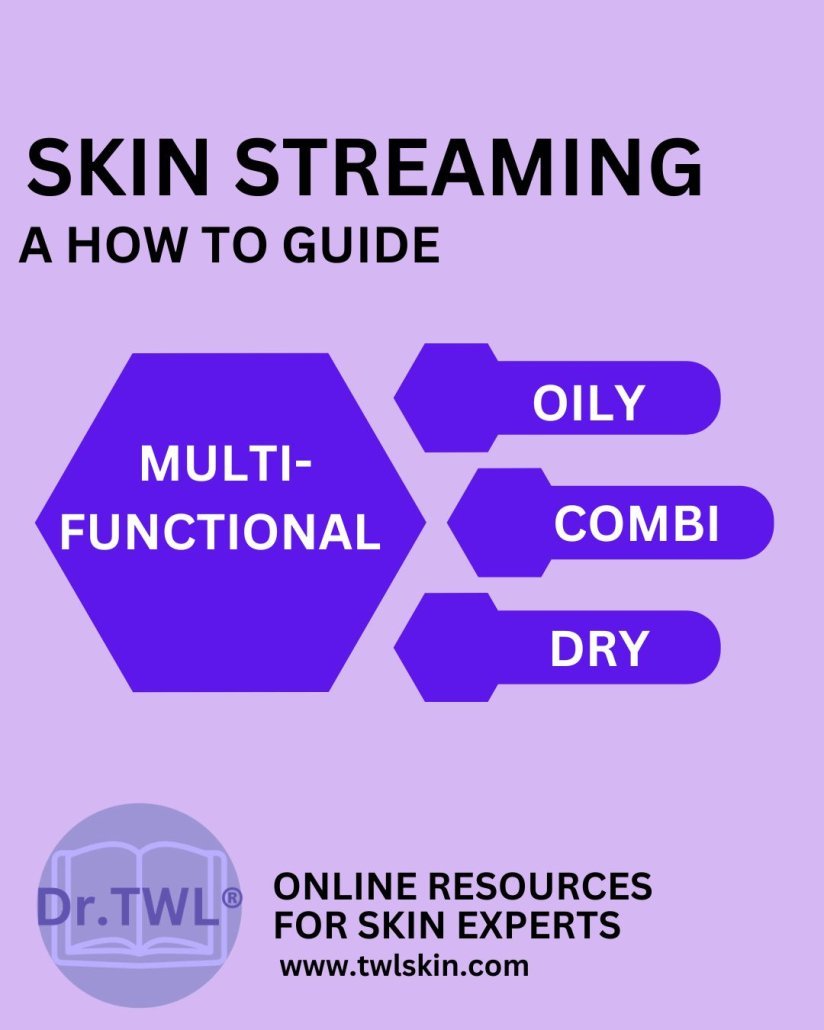 How did you get into writing? Did you always know you wanted to be an author?
I had started my journalistic career as a reporter. I then went on to work as a financial journalist and editor with major US and UK publications for 14 years. When my younger daughter was in her last year of pre-school, I started considering going freelance. I felt time had passed by too quickly and while working a hectic fulltime job. I was missing out on my children's childhood. Writing books was one of the gigs I considered when I was looking at what I could do as a freelance writer.
The thought of being an author had actually never crossed my mind. This was until I was considering my job options as a freelance writer. In fact, when I was in my twenties, I remember I had read an excellent crime novel and thought, "I'd never be an author. It's too difficult! How do you come up with all these twists and turns in a story?"
So I guess, never say never and you're never too old to start and fulfil a dream.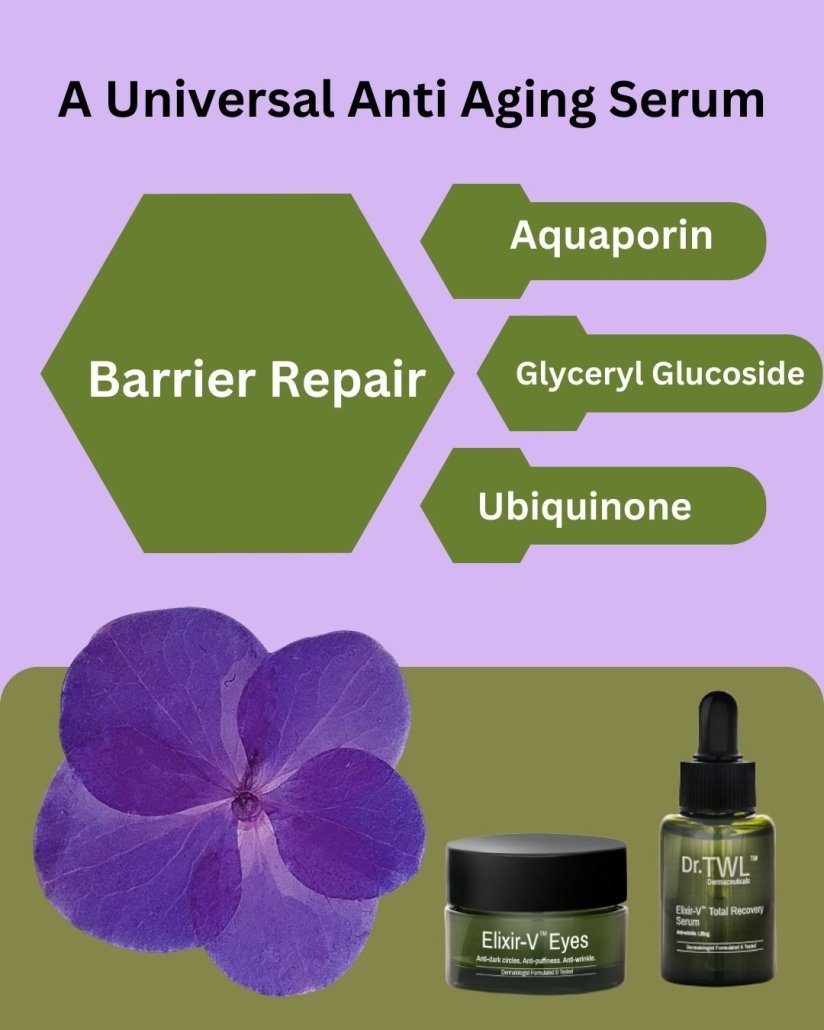 What is your interpretation of the phrase 'aging gracefully'?
Our society tends to attach "aging gracefully" to women who have aged but still look good despite becoming older. But honestly, I don't think there is such a thing as aging gracefully or ungracefully. If you say someone has aged gracefully, the opposite would be saying someone has aged ungracefully. I'm don't think one can age ungracefully. We all age and it's only natural that as we age, we will not be or look like what we used to in our younger years.
As I become older, I don't think I'd like people to say things like, "She hasn't aged gracefully" about me. Such comments feel like we are shaming people, women especially, for not putting in effort to take care of themselves and/or making sure that they look younger than their age. Everyone ages in their own way. Some people may have better genes and/or some may have the resources to buy good skincare products and go for facials/skin treatments such that they are able to "age gracefully" in society's eyes. But if I do not have or do all these, does it mean it's my fault that that I had let myself "age ungracefully"?
Rather than being fixated on how one looks as we age, I think it's more important to focus on and take care of our mental, physical and emotional health as we become older.
Characteristics of an anti-aging serum
What would you have told your younger self?
I would tell her, "your viewpoint about many things will change after you become a mother." When I was younger, I was a lot more reckless and someone who did not think a lot about consequences. After you become a mother, you think a lot more and weigh your decisions more because you have an added responsibility to your children. But if I'm to tell my younger self the above, she'd probably not believe me or understand what I'm saying. Sometimes we have to make mistakes in order to grow. Much as I want to be a good example for my children, I also want my children to know that it's okay to make mistakes in your life. We can learn and try to do better the next time.
What does your skincare routine look like? Has it changed over the years?
I've always been a lazy person when it comes to skincare. So long as I have my basics like sunscreen, eye cream and moisturiser, I'm happy. My skincare routine probably hasn't changed much over the years. However, I do find that I have less time to go for facials and take better care of my skin after I had kids. This is because I'm just so busy juggling work and mum duties. As I grow older, I also try not to be under the sun for long as I've been getting more dark spots on my faces. Because of this, I purchase products that target specific problems like dark spots as I become older.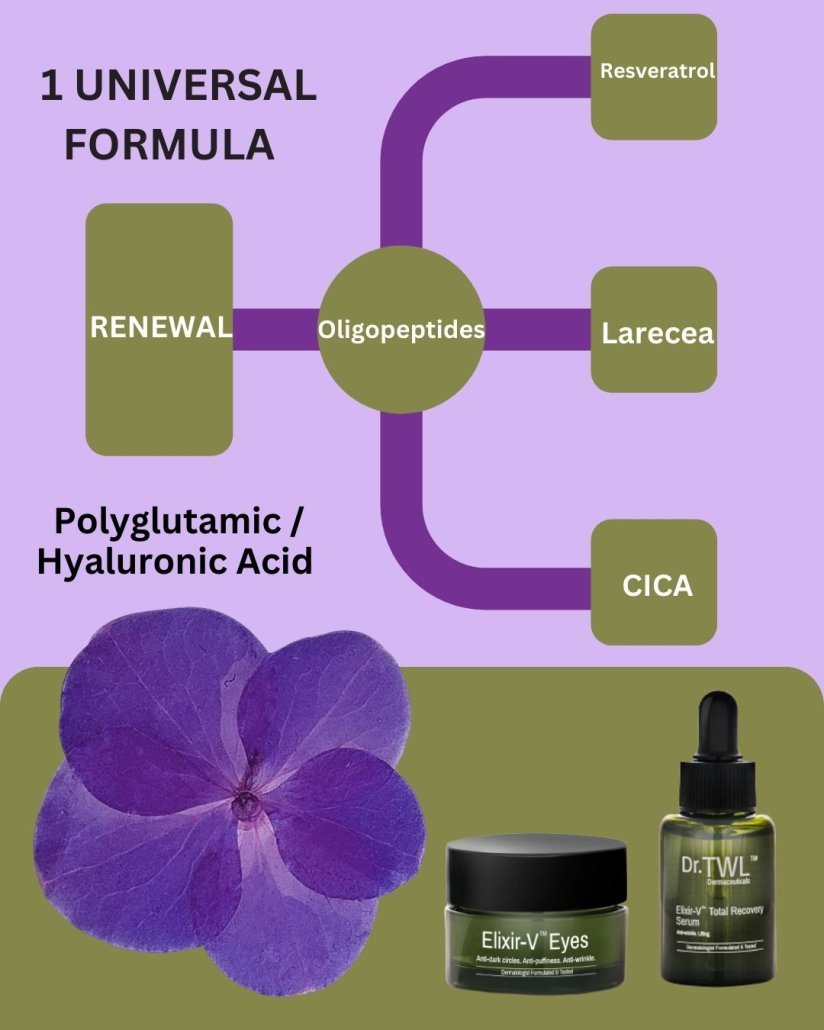 What is your favorite product in the Dr.TWL Dermaceuticals line?
I'm using a range of Dr.TWL Dermaceuticals products now including, Elixir-V Eyes, Elixir-V Total Recovery Serum, Mineral Booster, Radiance Fluide Hydrating Emulsion, Amino Acid 360 degrees Masque and SunProtector. Much as I say that I'm a lazy person when it comes to skincare, I have been very dutifully using all of the products. I apply them while watching Netflix! Can't say I have a favourite because I think they are all working very well together. I do feel my skin has become smoother, firmer and is very pampered. As such, I will continue with the full range of products despite being a lazy person.
Fill in the blank: I feel most beautiful when…
I feel most beautiful when I'm happy and doing the things I love most like writing and spending quality time with my family.
That's it for Skin Streaming with Dr.TWL Ep 1: The Best Anti-Aging Serum for All Skin Types! Did you enjoy the first installment of our Skin Streaming special? Follow us at @drtwlderma on Instagram and TikTok. Find our lovely Vivian @Vivianteowriter at her IG account too to follow her on her writing journey.
https://drtwlderma.com/wp-content/uploads/2023/07/Derma-Article-Thumbnail-1.jpg
684
845
Joanne Lim
https://drtwlderma.com/wp-content/uploads/2023/02/Logo-300x128.jpg
Joanne Lim
2023-07-24 00:35:19
2023-07-24 00:38:44
The Best Anti Aging Serum for Universal Skin Types