DESCRIPTION
[50ml]
Shield + Repair + Brighten. SPF 50/PA+++
Broad-spectrum. Light-weight. Invisible.
Formulated for asian skin types, does not leave white cast
ACTIVE INGREDIENTS
Collagen Hydrolysate [Regeneration]
Portulaca Oleracea Extract [Skin-soothing]
Oligopeptides [Repair]
Exquisitely formulated for humid climates. Broad-spectrum sunscreen that also regenerates and soothes sensitive skin. Designed with unique pigments blended to be almost invisible under make-up.
Blue Light Protection: This sunscreen is formulated with physical blockers like titanium dioxide and zinc oxide that effectively blocks blue light emitted by indoor devices. Portulaca Oleracea (Purslane) and Oligopeptides in our SunProtector are potent antioxidants which actively fight free radicals generated by blue light as well as airborne pollutants – for comprehensive protection.
There is some early evidence that excessive blue light exposure from various sources (LED devices, sunlight) can cause worsening pigmentation in individuals with melasma or pre-existing pigmentation conditions.
Read more on the scientific benefits of Oligopeptides.
Read more on prevention against sun damage.
Read more on how Oligopeptides is incorporated into skincare.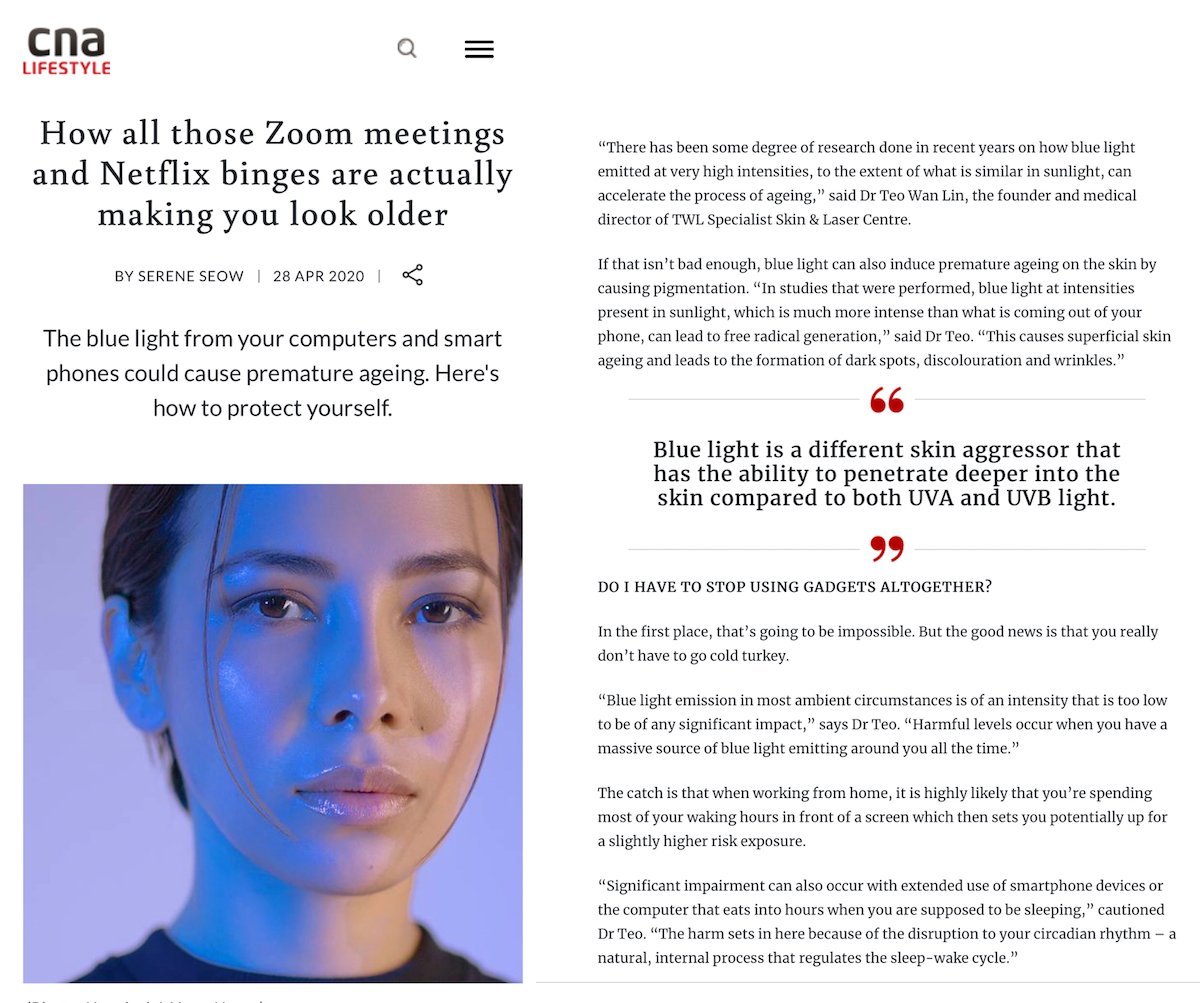 DIRECTIONS FOR USE
As a final step after skin care, before make-up. Shake well before use, spread small amount (half finger-tip) over the whole face evenly, wait 60 seconds for product to be fully absorbed before applying make-up.