DESCRIPTION
[80ml]
Day Makeup Perfector.
Night Skin-Repair. Anti-redness.
Suitable For Face and Body Eczema Patients
ACTIVE INGREDIENTS
Purified Deep Sea Water [Mineral-rich]
Amino Acids [Repair]
Potent Plant Root Extracts [UV-protection]
Polyglutamic Acid [5 X Superior Moisture Retention*]
Natural Moisturising Factors [Enhance Skin Cellular Function]
*compared to Hyaluronic Acid
Dual function refreshing mist to increase absorption of skincare at night, for a perfect look with make-up & during touch-ups in the day. Contains skin-calming & repairing active ingredients, including precious rice bran extract, potent licorice extract, and antioxidant soy extract suspended in a purified deep sea water mist harvested 600m below sea level using sophisticated technology. Perfect for tropical and humid climates.
Read more:
The dermatological science behind our cult favourite beauty mist
Benefits of deep sea water for the skin
Botanical actives include: Corthellus Shiitake Mushroom Extract, Glycine Max Soybean Extract, Spinacia Oleracea Spinach Extract, Zea Mays Corn Kernel Extract, Oryza Sativa Rice Bran Extract, Asparagus Officinalis Stem Extract, Egg Yolk Extract, Daucus Carota Sativa Carrot Root Extract, Salvia Officinalis Sage Leaf Extract, Glycyrrhiza Glabra Licorice Leaf Extract, Camellia Sinensis Leaf Extract, Rosmarinus Officinalis Rosemary Flower Extract, Centella Asiatica Extract, Chamomilla Recutita Matricaria Flower Extract, Scutellaria Baicalensis Root Extract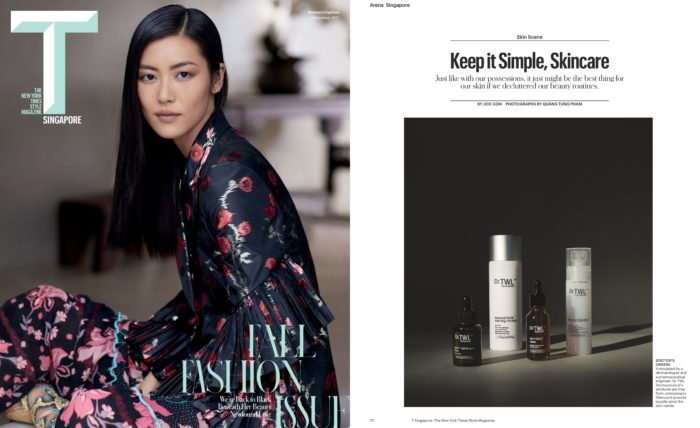 DIRECTIONS FOR USE
[Day] Apply mist to entire face and neck as last step after sunblock. Hold the bottle 15cm away and spray with circular movement. Avoid the eyes. Do not inhale, allow 3 minutes for mist to be fully absorbed before applying makeup. Use mist before applying makeup to ensure full skin hydration, with touch-ups, to set or enhance makeup.
[Night] Spray on after Elixir-V Total Recovery Serum and night creams to boost absorption for total skin repair while you sleep.
Monitor your clinical response with the Hydration Skin Analyzer – Skin Barrier Biosensor