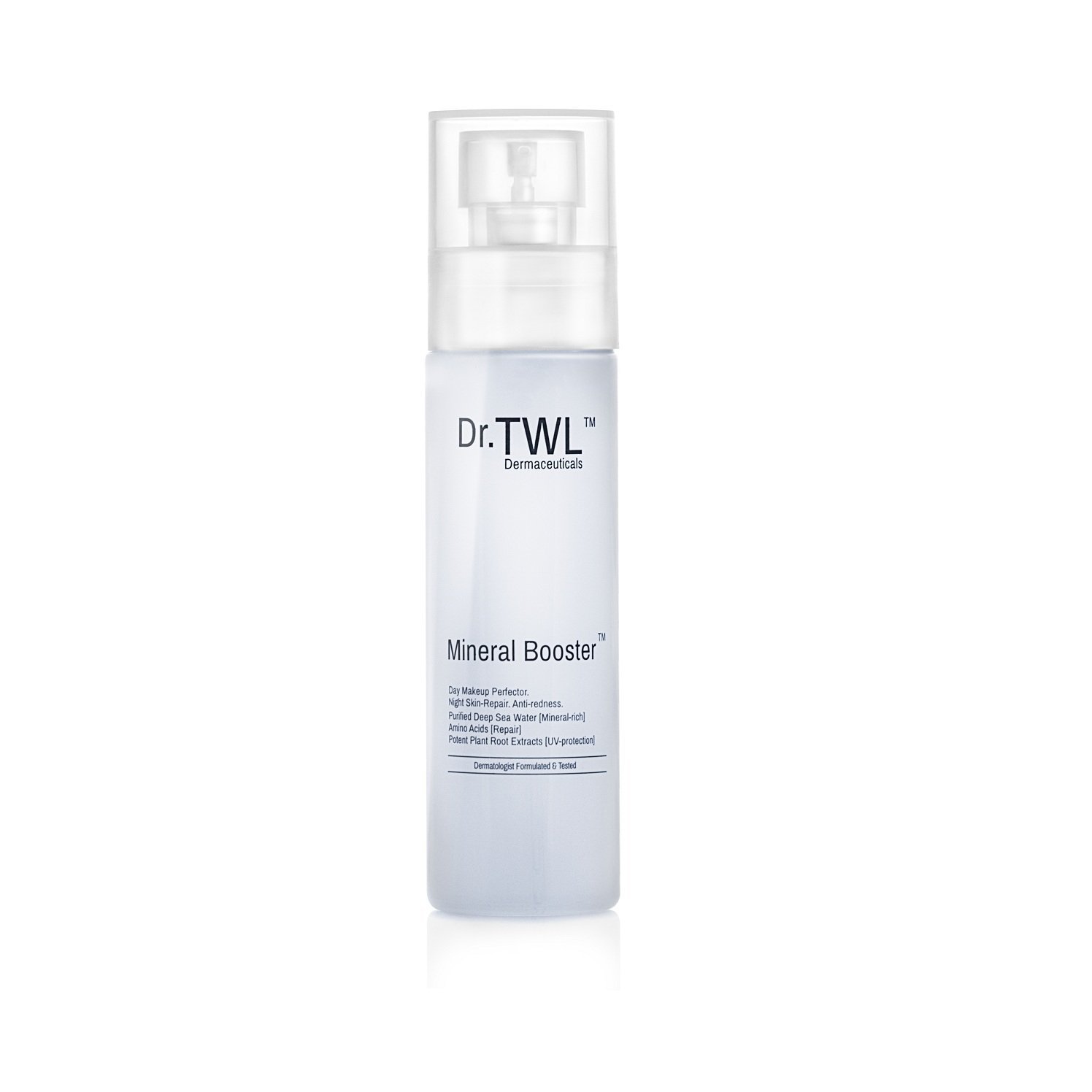 NOTE
Limited clearance stocks of last batch. Stamped expiry date of 16 Apr 2020 based on arbitrary conservative projections. Cosmeceuticals are rigorously tested in laboratory for stability and remain stable for a minimum 3 months after the stamped expiry.
$139.10 $69.55 (w/gst) – limited stock
DESCRIPTION
[80ml]
Day Makeup Perfector.
Night Skin-Repair. Anti-redness.
ACTIVE INGREDIENTS
Purified Deep Sea Water [Mineral-rich]
Amino Acids [Repair]
Potent Plant Root Extracts [UV-protection]
BENEFITS
Dual function refreshing mist to increase absorption of skincare at night, for a perfect look with make-up & during touch-ups in the day. Contains skin-calming & repairing active ingredients suspended in a purified deep sea water mist harvested 600m below sea level using sophisticated technology. Perfect for tropical and humid climates.
Read more on the dermatological science behind our cult favourite beauty mist.
DIRECTIONS FOR USE
[Day] Apply mist to entire face and neck as last step after sunblock. Hold the bottle 15cm away and spray with circular movement. Avoid the eyes. Do not inhale, allow 3 minutes for mist to be fully absorbed before applying makeup. Use mist before applying makeup to ensure full skin hydration, with touch-ups, to set or enhance makeup.
[Night] Spray on after Elixir-V Total Recovery Serum and night creams to boost absorption for total skin repair while you sleep.