3 Best Face Serums For Anti-Aging, Brightening & Oil Control
The Best Face Serum for Anti Aging: Key Ingredients Revealed
Wonder why our serums are so addictive? That's because it works! The Elixir-V serum is formulated as a gold standard anti aging serum for universal skin types. In this tutorial, Dr.TWL goes through the core ingredients and their function.
Barrier repair actives and stabilising vehicle 
Glycerin

Glyceryl Glucoside, Leaf Water

Panthenol

Betaine

Sodium Hyaluronate

Polyglutamic Acid

Serine, Methionine, Histidine
ELIXIR-V™ TOTAL RECOVERY SERUM
CoQ10 Vitamin Serum with Ubiquinone
Aquaporin Barrier Repair With Glyceryl Glucoside

Intensely nourishing concentrate of deep hydrating, lifting and tightening peptides for the perfect V-face look.
Contains Larecea™ our trademarked extract of Brassica oleracea (a botanical extract from cruciferous family plants) and a super-power Japanese Knotweed plant extract which is a source of trans-resveratrol, a potent anti-oxidant that enhances cellular regeneration at night, without the irritation effects of traditional retinoids.
Integrated humectant formula with polyglutamic acid & hyaluronic acid for intensive hydration and reducing appearance of pores. Polyglutamic acid is 5x more potent than hyaluronic acid in trapping moisture under the skin.
BONUS FREE 1 PC QRASER™ Cosmeceutical Transdermal Patch valued at $60 or FULL SET of 5 valued at $305 with every purchase of 2 bottles with 15% Off
Our unique Qraser™ anti-wrinkle polymer technology mimics the natural hydration and homeostasis (natural balance) of the skin barrier, known as the stratum corneum to enhance cosmeceutical absorption.
Key in Order Notes your choice of Qraser™ Patch:
48 HOURS ONLY PROMO
20% OFF BUNDLE OF THE BEST SERUMS IN OUR PHARMACY:
BONUS FREE FULL SET of 5 Qraser Patch valued at $305
The first category of actives we shall discuss are those that work on the superficial layers of skin. Humectants like hyaluronic acid, polyglutamic acid, amino acids and glycerin which trap moisture under the stratum corneum and prevent transepidermal water loss. Soothing actives like panthenol and amino acids also double up as building blocks for the skin's own reserve of natural moisturising factors. 
The second core group of actives are a potent blend of our cosmeceutical actives—these are tested for tolerability on sensitive skin as well as efficacy. In a laboratory setting, these actives have been proven to penetrate the skin barrier and is absorbed into the deeper layers where it exerts its target cell effects. 
Centella Asiatica

Belamcanda Chinensis Root Extract

Scutellaria Baicalensis Root Extract

Polygonum Cuspidatum Root Extract

Camellia Sinensis Leaf Extract

Glycyrrhiza Glabra (Licorice) Root Extract

Brassica Oleracea Italica (Broccoli) Extract

Rosmarinus Officinalis (Rosemary) Leaf Extract

Chamomilla Recutita (Matricaria) Flower Extract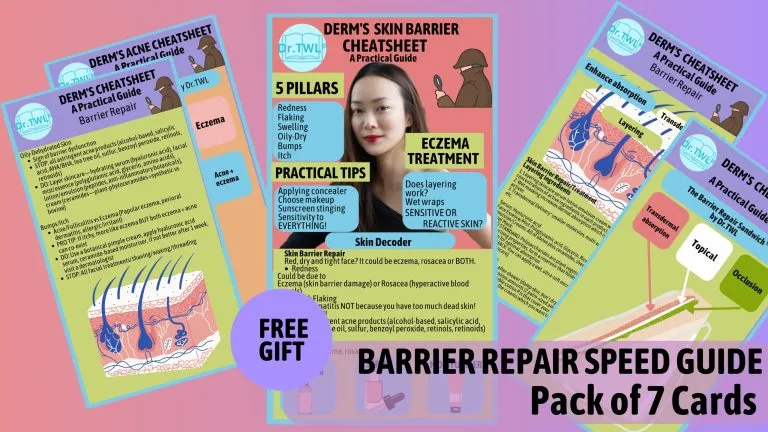 Sign up for our free Skincare Blueprint: Glow Up From Within newsletter to receive our welcome gift pack!
Elixir-V: the ideal face serum for oily skin that regulates sebum production from the inside out 
These botanical actives also work on other aspects of skin physiology i.e. sebum regulation. Derived from traditional eastern medicine, the Elixir-V's key actives include Belamcanda Chinensis Root Extract, Scutellaria Baicalensis Root Extract and Polygonum Cuspidatum Root Extract. The trio regarded as the holy grail of ethnopharmacology. 
The best face serum is one that fulfils the following criteria:
Highly tolerable even for sensitive skin types

Non-sensitising i.e. no risk of skin irritation with long term use 

Synergistic blend of actives that boost efficacy 

Short term (immediate results) and longer term effects 

Evidence-based actives that qualify as cosmeceuticals 
The Science of Skincare Layering: Face Serums First
The ideal face serum formulation can boost the results of your skincare routine. Dermatologists advocate skincare layering because it enhances absorption while maximising concentrations of skin actives. This is why an all-in-1 skincare product simply does not do as well as a more complex skincare layering regimen.
DR.TWL'S FACE SERUM FORMULATION SECRETS
The best face serum formulation includes ingredients from the following categories:
Biomimetic actives that mimic natural skin molecules that work to repair damaged skin and protect from environmental damage 

Not just 1 or 2 actives, but a combination of actives in lower concentrations that synergise and boost antioxidant activity 

Emphasis on fundamentals of skincare —barrier repair

Creating an occlusive microenvironment with humectants to enhance absorption and delivery of molecules
The Pharmacy Edit
Best Face Serum #1 Elixir-V Serum 
What is the science behind our bestselling serum? 
Our chief scientific officer & board-certified dermatologist Dr. Teo Wan Lin explains
There are 3 important things to bear in mind when it comes to how effective an over-the-counter cosmeceutical skincare product is. 
1. Tolerability for universal skin types including sensitive skin
Firstly, whether it can be used long term, for all skin types. The main issue with traditional OTC cosmeceuticals like retinol is that many develop sensitivity after decades of use, or in the shorter term. While retinol does work, it does not appear to be as well tolerated by skin of color i.e. asian skin types compared to Caucasian skin—which was what most western brands were conducting product testing on. Add to that the fact that in certain climates such as Singapore's, there is high UV radiation year round which means there is a heightened risk of photosensitivity. 
Choosing the best serum for dry sensitive skin is easy with Dr.TWL Pharmacy. Our 3 best-selling serums are created for universal skin types which means they are suitable for even highly reactive and sensitive skin types. 
Need more advice? Book a complimentary 1-1 strategy call with our pharmacy assistant or enquire via WhatsApp today. 
2. Bioactivity of ingredients 
The definition of a cosmeceutical means that the ingredient must have pharmacologically active properties when tested on skin cells. The Elixir-V serum was designed based on extensive ethnobotanical research to ensure that only evidence-based actives with synergistic properties were included in the formulation.
Why the Elixir-V-serum is the best night serum for aging skin Discover the potent effects of a synergistic blend formulated according to the latest discoveries in ethnobotanical research. The face serum contains Japanese Knotweed, a source of trans-resveratrol, the most active form of the potent anti-aging ingredient reseveratrol. 
3. Ability to penetrate the skin barrier 
The best face serum would be of no effect if it was not formulated to penetrate the skin barrier—the outermost layer of skin known as the stratum corneum. This is one of the original criteria set by the father of cosmeceuticals Albert Kligman. The Elixir-V serum is ideally formulated in a vehicle based on glycerin, polyglutamic acid and amino acids that increase absorption via an microocclusive effect. In dermatologist speak— we call this the vehicle. Essentially referring to the texture as well as the carrier of the active ingredients. 
Best Face Serum #2 Vita C Gold Serum
Vitamin C face serums are the holy grail of any skincare routine. Our go-to recommendation for a brightening face serum is the Vita C Gold which contains multiple synergistic botanicals which boosts its antioxidant properties. 
"The Vita C Gold serum stands out from standard formulations because of the criteria we applied to the creation of the product," Dr.TWL.
Suitability for sensitive skin and active skin conditions i.e. rosacea, acne, dermatitis 

Ingredient pairing boost with Camellia Sinesis extract 

Highly stable Sodium Ascorbyl Phosphate (SAP) formula to ensure optimal delivery and minimal environmental oxidation/degradation.
Best Face Serum #3 Hyaluronic acid serum
Best hydrating serum for all skin types. The Dr.TWL hyaluronic acid serum is a 100% pure HA formula with one of the highest concentrations available in the market at 1%, sans additives. When it comes to hyaluronic acid serums, purity is key. This means that your skin reaps maximum benefits while layering on skincare. 
The in-house pharmacy formulation contains a unique blend of multi weighted molecular hyaluronic acid actives that ensure a well-rounded effect on skin physiology. First by functioning as a humectant at the superficial cell layers i.e. the corneocytes. Second, by penetrating deeper into the dermal layers to activate beneficial cell talk. 
Dermatologist's Top Tips:
Why you should use always include a serum in your skincare regimen
The benefits of a serum are
Delivers highest concentrations of actives 
Essential part of skincare layering technique 
Preserves maximum efficacy with minimal environmental loss/degradation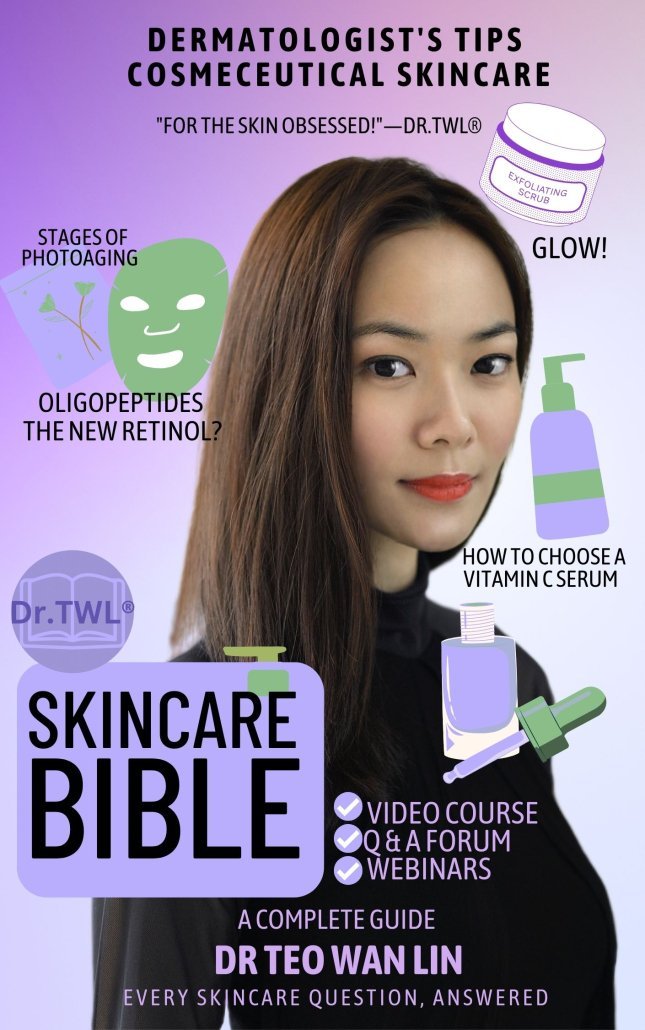 In the Skincare Bible, Dr.TWL takes you through a complete study of cosmeceutical actives like vitamin c, hyaluronic acid in an easy-to-read FAQ style.
Preorder Dr.TWL's upcoming book: Skincare & Cosmetic Ingredients Dictionary & Workbook