Dermatologist Home Remedy for Acne Treatment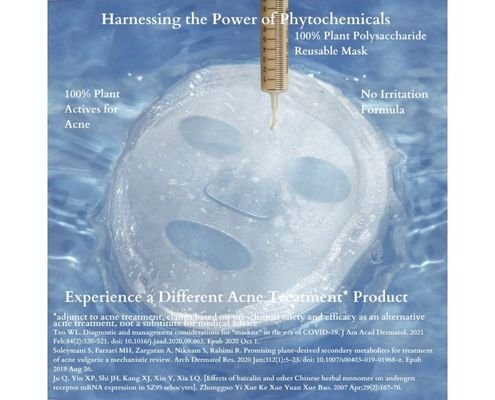 Searching for home remedy for acne treatment? We ask our chief scientific officer Dr. Teo Wan Lin, accredited dermatologist at TWL Specialist Skin & Laser Centre, what works and what doesn't! Along the way, learn about our suite of dermatologist recommended over the counter acne treatments* and discover the best home over the counter acne treatment option for your needs.
*This article is written in conjunction with a board certified dermatologist for educational purposes and is not intended to replace medical advice or treatment.
Top Picks for Home Remedy for Acne Treatments at Dr.TWL Pharmacy
1. Prescriptive Series: Berberine Mask Acne Treatment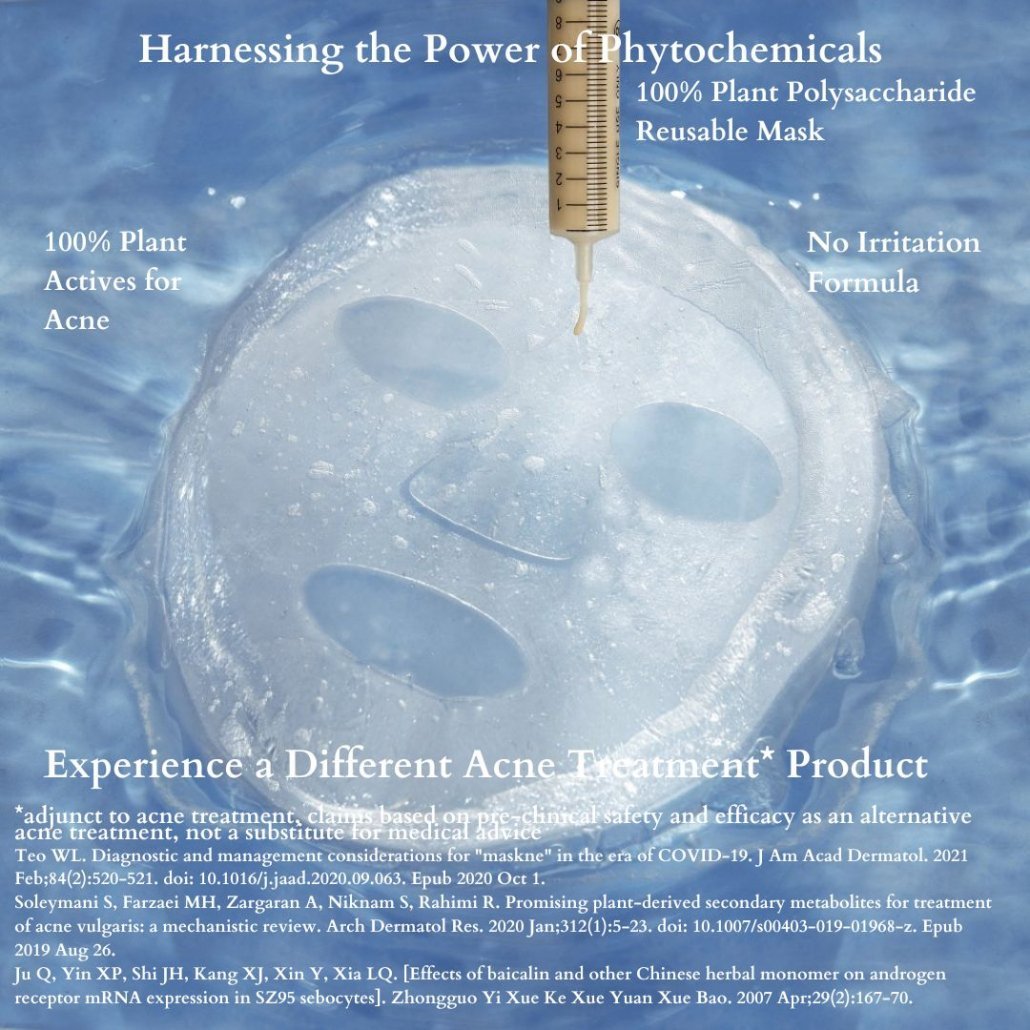 What is this home remedy for acne treatment about ?
Apply the berberine prescriptive in increasing concentrations of 10%, 15% and 20% with our polysaccharide mask to treat inflamed acne and prevent recurrences. Start at the lowest concentration and increase over fortnightly intervals. This is the dermatologist recommendation especially for those with sensitive skin. Acne sufferers often develop irritant contact dermatitis to popular over the counter acne treatments such as benzoyl peroxide, retinoids and salicylic acid. Berberine has minimal/low irritation potential and has excellent tolerability in instrumental tests performed at our partner dermatology practice TWL Specialist Skin & Laser Centre.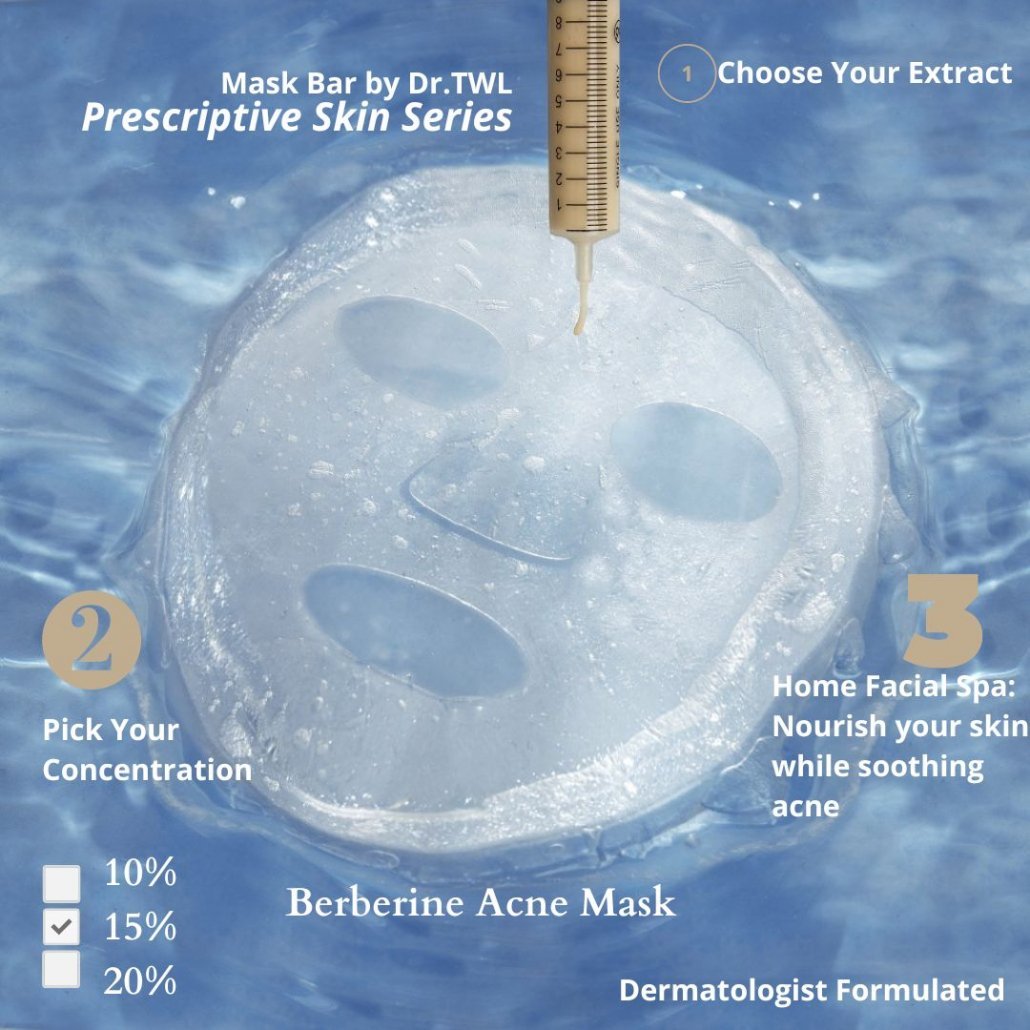 How does the home remedy work as an effective acne treatment?
Berberine is derivative from plants with potent polyphenols that target various cell processes. Acne itself is the result of inflammation and genetic factors drives this process. We cannot change the genetic profile of individuals. However, with application of Berberine to acne prone skin, it can improve acne by targeting specific processes. It is an antioxidant, which means it reduces the free radical lipid peroxidation process that causes oily skin to develop inflammation. It is also effective as an antibacterial agent. Acne is caused partly by Propionibacterium Acnes, a resident of healthy skin. However, acne prone individuals develop inflammation in response to P. acnes. Berberine helps to reduce the bacterial load on skin, without causing antibiotic resistance commonly seen in topical antibiotic treatment. Additionally, it is anti-inflammatory, reducing white head and blackhead formation. Finally, it can also lighten acne marks.
How do I apply the berberine mask for acne?
Do a test spot over the jawline/chin area for 10 minutes then wash off to ensure no irritation such as redness or stinging. Apply a liberal amount over areas of acne and scars. Soak the MoistureMax Polysaccharide Mask in water for 1-2 minutes, then apply the wet mask sheet on top of the cream applied and leave on for 10-15 minutes. Remove the mask sheet and rinse with water. Squeeze dry and store it back into the bag provided and in the refrigerator. The Polysaccharide Mask is reusable for 7 days.
What is the scientific evidence behind this home remedy for acne treatment?
Berberine has been studied as an effective plant derived anti-acne treatment in the following research trials.
Li CG, Yan L, Jing YY et al (2017) Berberine augments ATP- induced inflammasome activation in macrophages by enhancing AMPK signaling. Oncotarget 8(1):95–109 (PubMed)
Spatuzza C, Postiglione L, Covelli B et al (2014) Effects of berberine and red yeast on proinflammatory cytokines IL-6 and TNF-alpha in peripheral blood mononuclear cells (PBMCs) of human subjects. Front pharmacol 5:230 (PubMed)
Zhang H, Shan Y, Wu Y et al (2017) Berberine suppresses LPS-induced inflammation through modulating Sirt1/NF-kappaB signaling pathway in RAW264.7 cells. Int Immunopharmacol 52:93–100 (PubMed)
Sun Y, Yuan X, Zhang F et al (2017) Berberine ameliorates fatty acid-induced oxidative stress in human hepatoma cells. Sci Rep 7(1):11340 (PubMed)
Sadeghnia HR, Kolangikhah M, Asadpour E, Forouzanfar F, Hosseinzadeh H (2017) Berberine protects against glutamate-induced oxidative stress and apoptosis in PC12 and N2a cells. Iran J Basic Med Sci 20(5):594–603 (PubMed)
Tian Y, Zhao L, Wang Y et al (2016) Berberine inhibits androgen synthesis by interaction with aldo-keto reductase 1C3 in 22Rv1 prostate cancer cells. Asian J Androl 18(4):607–612 (PubMed)
Seki T, Morohashi M (1993) Effect of some alkaloids, flavonoids and triterpenoids, contents of Japanese–Chinese traditional herbal medicines, on the lipogenesis of sebaceous glands. Skin Pharmacol Physiol 6(1):56–60 (PubMed)
2. High Potency Prescriptive Series- Blemish Spot Mask Peel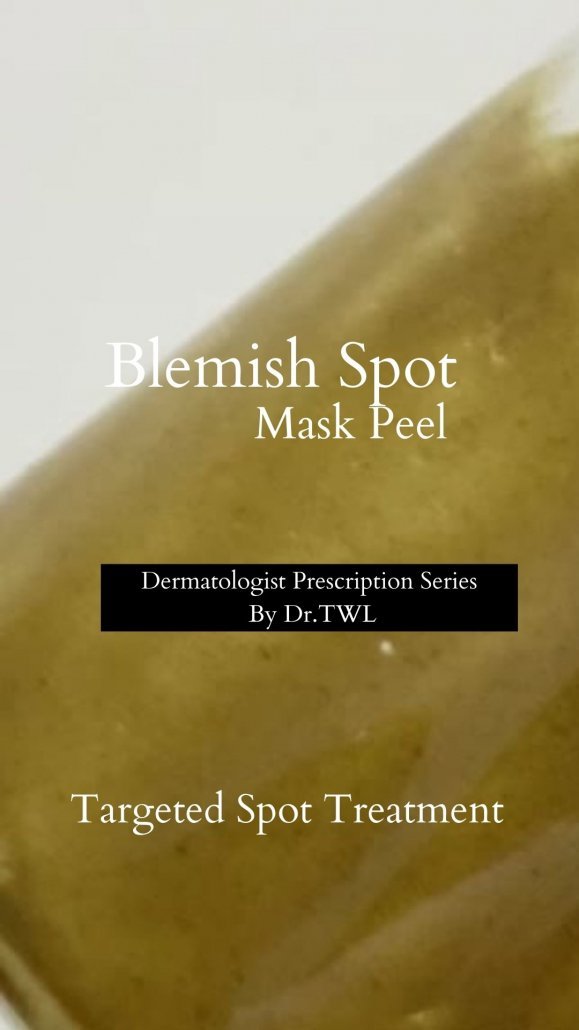 How does the Blemish Spot Mask Peel work as a home remedy for acne treatment?
The Blemish Spot Mask Peel contains a potent blend of the following extracts that work synergistically to reduce inflammation in acne. It also has additional properties that prevent acne recurrence.
Does this work for all types of acne?
This is a topical treatment with active ingredients our pharmacy selects for their acne benefits. All types of acne, including teenage acne, known as physiological acne, adult acne, hormonal acne and maskne are similar in its root cause. In addition, the topical treatment is suitable also as an adjunct treatment for more severe types of acne requiring oral medication prescribed by a dermatologist. We can treat mild to moderate acne with this over the counter treatment alone.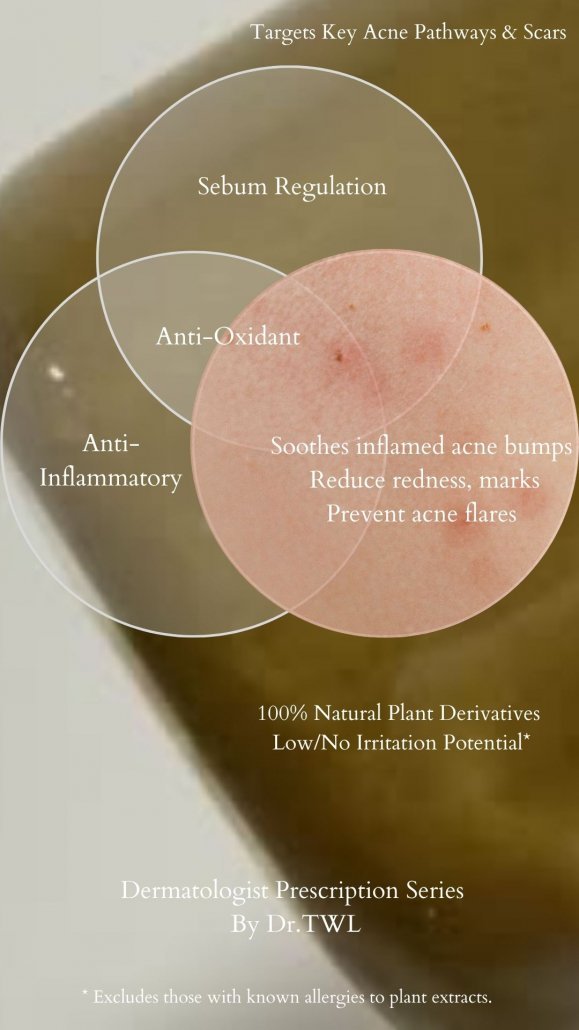 How do I apply the mask peel for acne?
Add half a spatula of the mask peel powder into 2 mililires of water. Mix well until the mixture attains a cream consistency. Do a test spot over the jawline/chin area for 10 minutes then wash off to ensure no irritation such as redness or stinging. Apply the mask peel mixture over acne bumps for spot treatment. Leave on for 10 minutes nightly, then wash off.
What is the scientific evidence behind this home remedy over the counter treatment for acne?
The active ingredients in the Blemish Spot Mask Peel have been studied in the following research trial.
Chen T, Zhu Z, Du Q, Wang Z, Wu W, Xue Y, Wang Y, Wu Y, Zeng Q, Jiang C, Shen C, Liu L, Zhu H, Liu Q. A Skin Lipidomics Study Reveals the Therapeutic Effects of Tanshinones in a Rat Model of Acne. Front Pharmacol. 2021 Jun 10;12:675659 (PubMed)

Yao Y, Zuo J, Chen L. Clinical efficacy of tanshinone capsules combined with varying concentrations of 5-ALA-PDT in the treatment of cystic acne. Am J Transl Res. 2021 Sep 15;13(9):10816-10822. (PubMed)

Li Y, Zhou Y. The therapeutic effect of tanshinone IIA on Propionibacterium acnes-induced inflammation in vitro. Dermatol Ther. 2018 Nov;31(6):e12716. (PubMed)

Chen FN, Wang XL, Xu RR, Wang XJ, Ruan JH. [Preparation of tanshinone Ⅱ_A-glycyrrhetinic acid solid lipid nanoparticles and its inhibitory effect on acne]. Zhongguo Zhong Yao Za Zhi. 2022 May;47(9):2449-2456. (PubMed)
3. SilkPeel with Custom Medi-Facial Solution Kit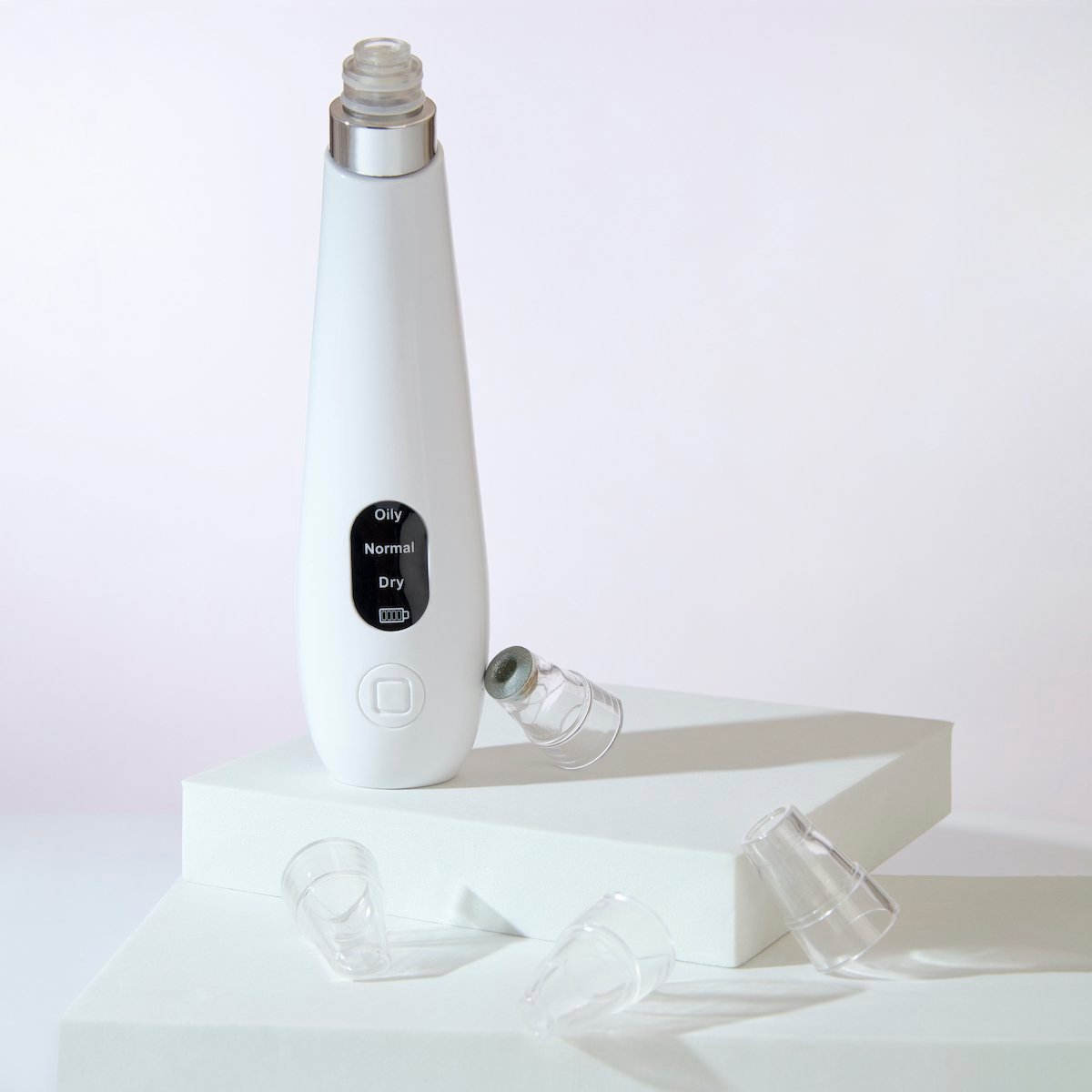 Who is the SilkPeel for?
The SilkPeel Home Medi-Facial Kit is suited for those with oily acne prone skin. For those who also struggle with sensitivity, the SilkPeel is designed to be a non-irritating, extremely gentle form of microdermabrasion that delivers antioxidant solutions to improve skin cell renewal and surface skin texture.
How does it work to treat acne?
It regulates cell turnover rates. In acne prone skin, there is follicular hyperkeratosis, which means there is retention of dead skin cells at the pores. Over time, this leads to pore "clogging" which as a result, brings about whiteheads and blackheads. By increasing exfoliation without damaging the skin barrier, the SilkPeel is a vacuum microdermabrasion system that can control and maintain clear skin for those with acne.
Can it replace a facial for acne?
Traditionally dermatologists do not recommend facials. These facials refer to extractions that cause bacterial infection and can worsen inflammation and scarring. In- clinic Medi-Facials popularised by Korean dermatology clinics comprise of sonic cleansers, also known as facial scrubbers as well as vacuum microdermabrasion. The SilkPeel is designed for that purpose without harmful extractions or the risk of developing skin irritation from chemical peels.
How do I use the SilkPeel for acne?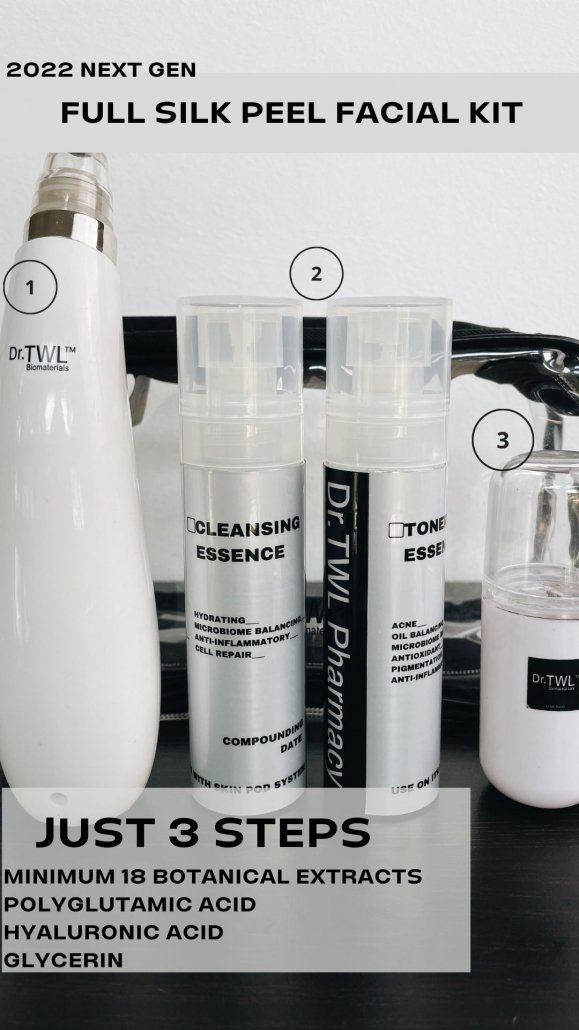 Spray the Cleansing Essence liberally over entire face. Next, apply the clear suction tip over the skin in a circular motion, gently lifting up to avoid excessive force.
Apply Amino Acid Masque over entire face. Following this, apply the CUIONS tip (silver) in a circular motion once over the nose, chin, areas of acne and scars gently lifting up to avoid excessive force. Do not apply directly over big inflamed pimples. Leave the mask on for another 5-10 minutes, preferably in a high humidity environment such as in the shower. Wash off after that.
Spray the Toner Essence liberally over the entire face. Apply the clear suction tip over the skin in a circular motion, gently lifting up to avoid excessive force. Pat in excess.
Continue with skincare routine.
What is the scientific evidence behind this home remedy acne treatment?
The active mechanism is microdermabrasion which increases surface renewal for skin cells, reducing comedone formation. The active ingredients in the medifacial solutions are better absorbed and delivers anti-inflammatory antioxidant effects.
Lloyd JR. The use of microdermabrasion for acne: a pilot study. Dermatol Surg. 2001 Apr;27(4):329-31. (PubMed)
Kołodziejczak A, Wieczorek A MSc, Rotsztejn H PhD. The assessment of the effects of the combination of microdermabrasion and cavitation peeling in the therapy of seborrhoeic skin with visible symptoms of acne punctata. J Cosmet Laser Ther. 2019 Aug;21(5):286-290. (PubMed)
Kim S, Park TH, Kim WI, Park S, Kim JH, Cho MK. The effects of green tea on acne vulgaris: A systematic review and meta-analysis of randomized clinical trials. Phytother Res. 2021 Jan;35(1):374-383. (PubMed)
What are some common home remedy for acne treatment? What are the usual over the counter home remedies for acne treatment recommended by dermatologists?
Tea tree oil, benzoyl peroxide, calamine lotion, sulfur These have traditionally been found in pharmacies for over the counter acne treatment. The effectiveness varies. It generally works ok for mild cases of physiologic acne. With maskne becoming more rampant, these active ingredients prove problematic because of its astringent effects.
How about DIY acne treatments, are they dangerous? Do DIY home remedies work?
DIY acne treatments such as using vinegar or toothpaste are not effective and can actually cause skin issues. Acidic compounds including fruit juices etc lead to weakening of the skin barrier. As with toothpaste which can cause irritant contact dermatitis. Skincare formulation is a science- skincare companies are not just out there to make your money contrary to what many DIYers want to believe. Cosmetic formulation takes into account skin tolerability of active ingredients. An ingredient that works for acne may be toxic to your skin at the wrong concentrations. Many have to be balanced with a vehicle that acts as a moisturiser to reduce irritation side effects.
What is Dr.TWL Pharmacy's approach to over the counter acne treatment?
Our philosophy as a trusted skincare pharmacy is skincare for universal skin types with high tolerability. Aligned with our core dermatologist-formulated range, the prescriptive series features high potency active ingredients in a low irritation formula for all skin types including sensitive skin. If you experience oily dehydrated skin, it could be due to the type of acne- product you are applying. The difference with our actives is that they are selected to target active pathways of inflammation in acne. Rather than traditional acne creams which are not anti-inflammatory, rather only serving as astringents. This is based on an outdated concept of acne being solely caused by oily skin or bacteria.
What does the latest research show about botanical actives for acne treatment?
In recent years, phytochemicals or molecules derived from medicinal plants have been increasingly taking centerstage as worthy sources for new drug discovery especially in dermatology. In particular, several botanical actives have been purported for topical acne treatment. Amongst these, berberine, an isoquinoline alkaloid extract from various plants such as Berberis Vulgaris, has been demonstrated in studies to enhance bacterial killing by immune cells and also anti-inflammatory activities by modulating the signalling pathway in immune cells. The plant extract is also associated with reduction of androgen synthesis and decreased sebum production by suppressing lipogenesis of oil glands. In addition, another noteworthy botanical active for acne treatment is the extract of a traditional Chinese medicinal plant, Salvia Miltiorrhiza. The botanical active contains Tanshinone which has been demonstrated to have an inhibitory effect on acne via anti-bacterial and anti-inflammatory activities against Propionibacterium acnes.
Can I use these home remedy acne treatments if I am pregnant or breastfeeding?
Our entire Dermatologist Prescriptive Range is approved for breastfeeding and pregnancy states. We recommend the High Potency Prescriptive Series only for those without active medical problems and who are not pregnant or breastfeeding as such individuals are generally more sensitive to plant extracts to reduce any risk of discomfort.
https://drtwlderma.com/wp-content/uploads/2022/09/home-remedy-for-acne-treatment-feature-image.jpg
400
495
Administrator
https://drtwlderma.com/wp-content/uploads/2023/02/Logo-300x128.jpg
Administrator
2022-09-10 18:20:15
2022-09-10 21:43:25
Dermatologist Home Remedy for Acne Treatment