Sensitive Skin Guide for Fabric Face Masks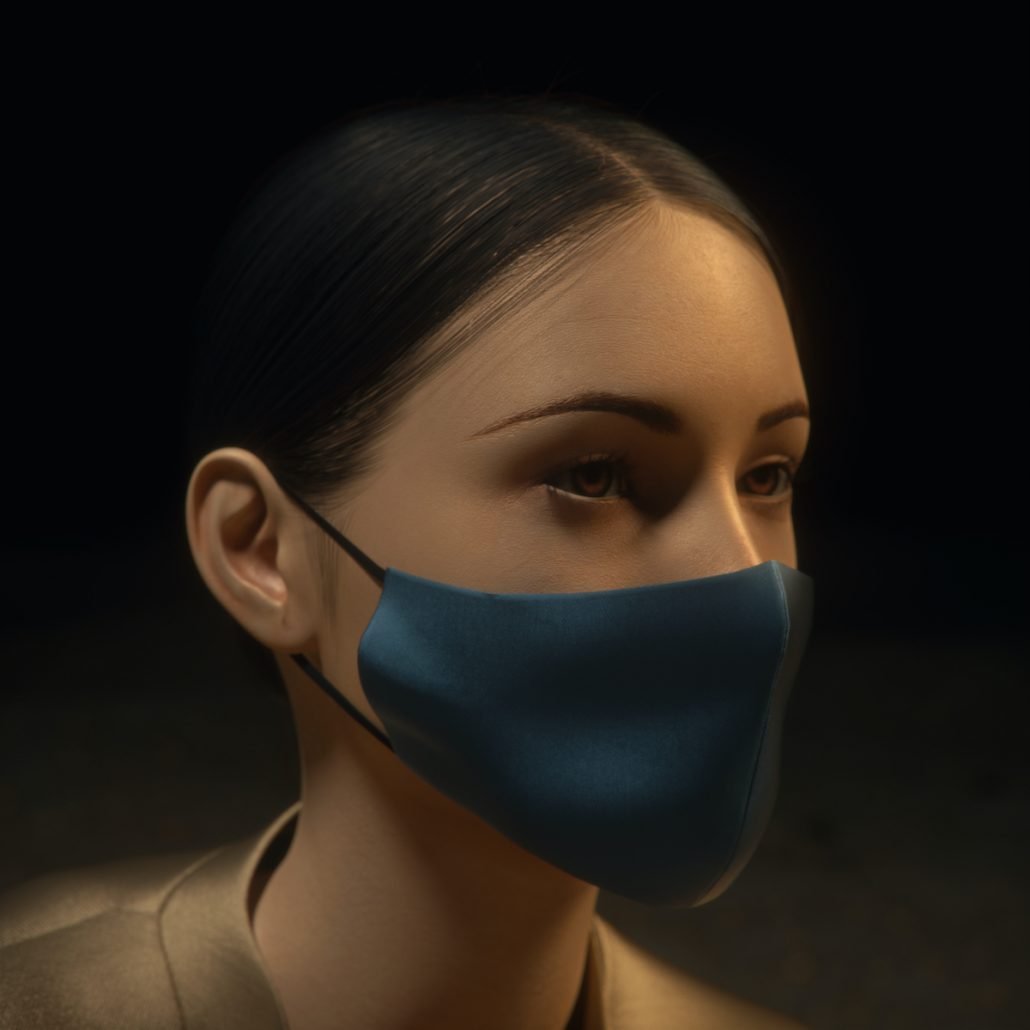 If you have just purchased the Dr.TWL biofunctional textile face masks, congratulations on starting your skin-comfort journey with us. Our mission is your skin health. This dermatologist-designed fabric face mask with additional cosmeceutical skin benefits like anti-ageing and treatment and prevention of maskne and mask contact dermatitis. The topical bactericidal effects is published as a concept for treatment of skin diseases like acne, maskne, perioral dermatitis, rosacea and eczema. You are playing a part in stopping the deadly COVID-19 pandemic worldwide.
This is a short guide to explain the effectiveness of the Dr.TWL range of biofunctional textile masks. It is a FAQ on the skin-friendly and protective functions of this reusable fabric face mask. Based on an original dermatologist-recommended ideal fabric mask design which is recommended for optimal skin comfort for daily wear. It addresses concerns about breathability, reusability, preventing "mask-collapse" and care. This article will also explain how it is different from other types of UV-protective, antibacterial reusable fabric masks.
What is so special about Dr.TWL Biomaterials' fabric face mask?
The reusable fabric face masks with biofunctional textiles are based on a proprietary cut, design and function owned by the company. We retain the published copyright as the original ideal fabric face mask design that is dermatologist-recommended for treatment and prevention of mask-induced skin diseases. It also minimizes skin irritation for sensitive skin and contains active ingredients like nanoparticles, lab-tested to function as topical antibiotics to treat skin diseases.
It is an original design by Dr. Teo Wan Lin in her research paper "Diagnostic and Therapeutic Considerations of Maskne in the Era of COVID-19", published in the Journal of the American Academy of Dermatology, the top dermatology journal internationally ¹.
How does the Dr.TWL fabric face mask treat acne and maskne? How is it different from other antibacterial face masks?
The biofunctional textile technology incorporates metallic nanoparticles with skin benefits targeting the skin microbiome. This effectively functions as a "topical antibiotic" which treats diseases of the skin caused by bacteria, such as acne and maskne. It can also part of treatment for perioral dermatitis, rosacea and eczema².
We treat all masks with self-cleaning textile technology which kills bacteria on contact. This is different from "anti-bacterial" masks which only reduce growth of bacteria and do not treat the skin microbiome. These "anti-bacterial" masks have the same problem of causing and worsening acne due to occlusion, because of the design of the mask.
The proprietary design of the face mask also minimizes textile-skin friction and creates an optimal skin micro environment, reducing the flare up of skin diseases like rosacea, acne, perioral dermatitis and eczema².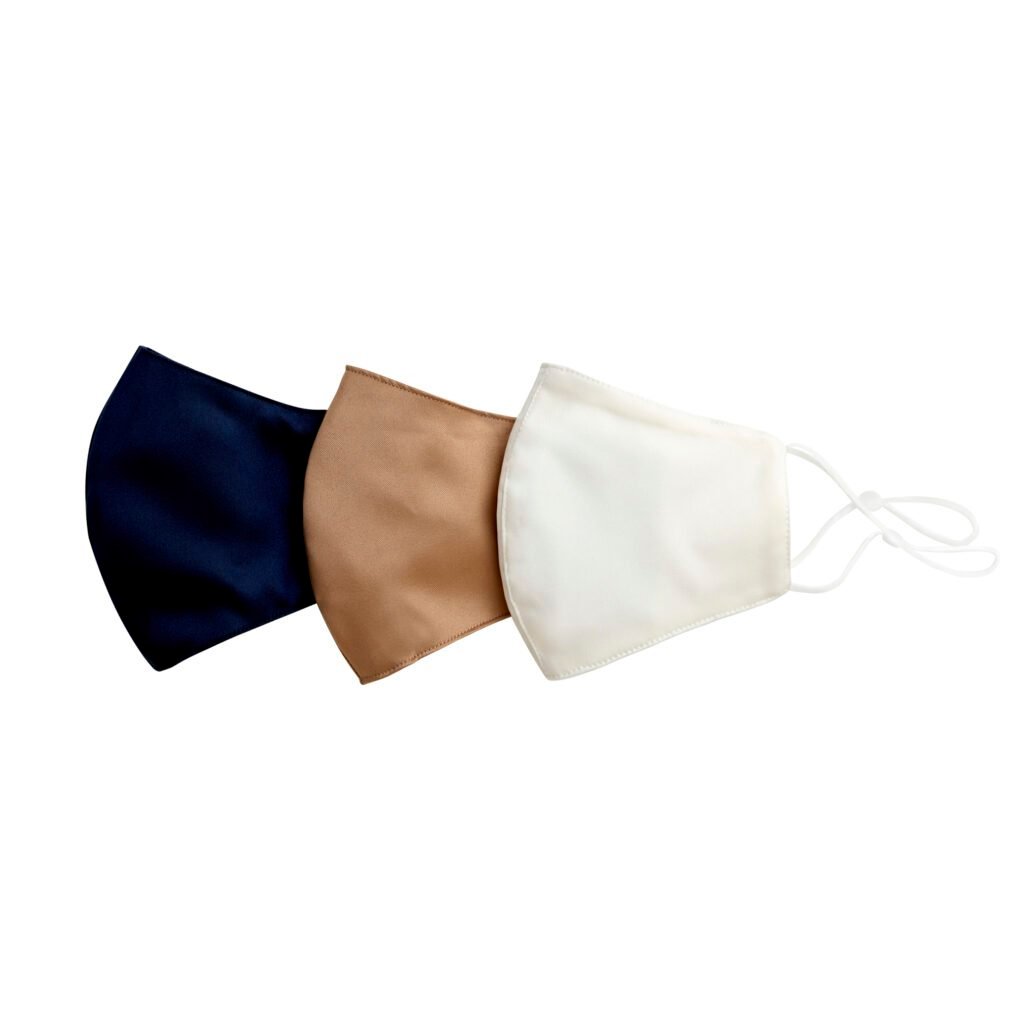 What are the differences between the 3 biofunctional textile masks? How do the CUIONS™ GOLD, OSMIUM BLUE™ and ZINCOOL™ masks differ from each other?
The CUIONS™ GOLD anti-aging and anti-maskne face mask is the original ideal fabric mask design with metallic nanoparticle impregnated fabric. The fabric undergoes rigorous lab testing for the active release of copper ions that are clinically effective for anti-ageing by promoting collagen production and reducing pigmentation. It is also certified for bactericidal functions to actively prevent and treat mask acne.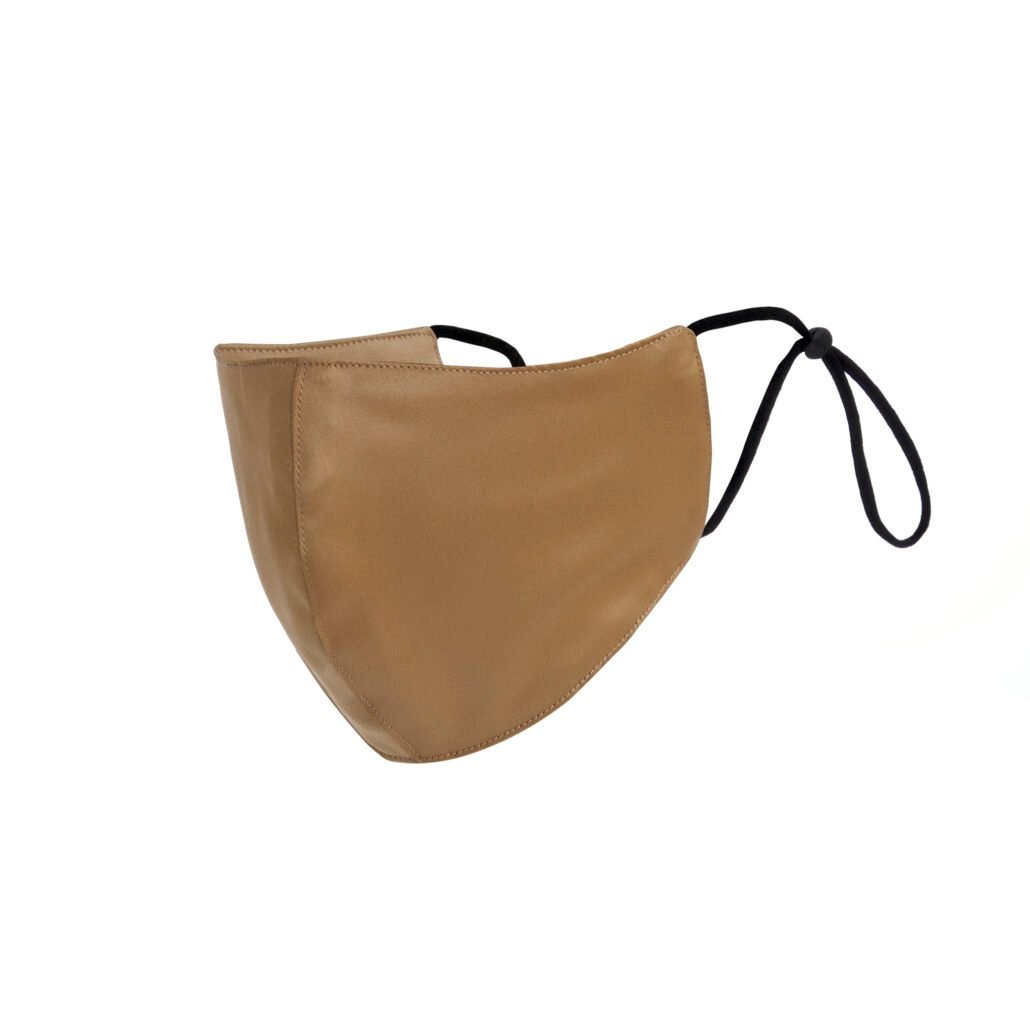 Fabric that has undergone treatment with CUIONS™ nanoparticle technology is scientifically proven to be more hygienic and create a healthier skin micro-climate than the surgical, standard fabric or silk mask.
The OSMIUM BLUE™ copper nanoparticle face mask is a limited edition color of the CUIONS™ mask. It is engineered with a proprietary blue-black metallic finish inspired by the element osmium. The weave of the OSMIUM BLUE™ copper nanoparticle fabric is slightly thicker due to the specific color treatment. If you are wearing the mask outdoors at higher temperatures or in a tropical climate, you may prefer the CUIONS™ GOLD mask may as it has a lighter fabric weight and is heat-reflective.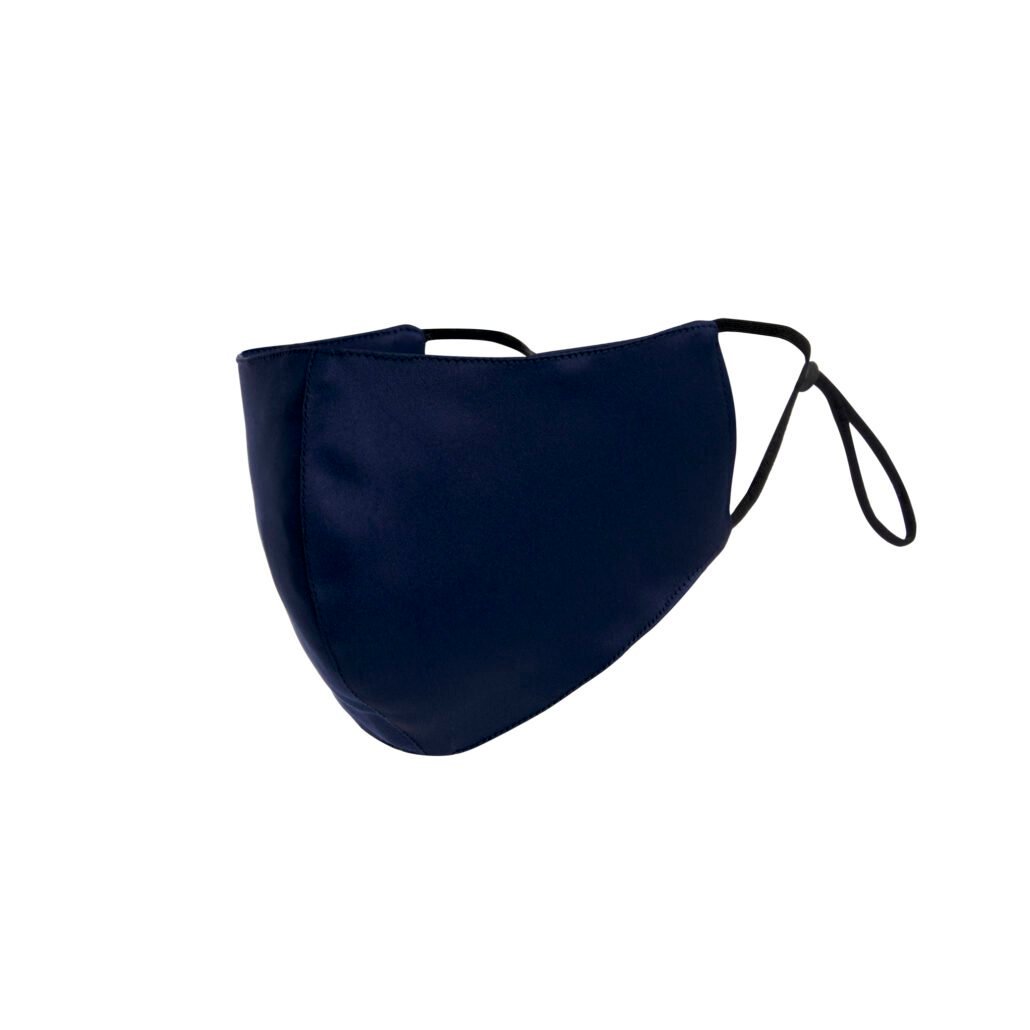 The OSMIUM BLUE™️ finish reflects light from all angles with a proprietary blue-black metallic coating, presenting all different hues at once with a 3-D chameleon effect.
The ZINCOOL™ zinc oxide nanoparticle face mask has anti-inflammatory, bactericidal and oil control functions to treat maskne. It also offers benefits for individuals who have facial eczema or are acne prone. It is self cleaning with whiter than white technology, and incorporates superior skin cooling, creating a highly breathable skin microenvironment with super evaporation coefficient.
Our ZINCOOL™ Anti-Eczema + Oil Control Zinc Silk Face Mask has undergone lab testing to kill (on contact) various bacteria and yeast that cause skin diseases like maskne and eczema. The surface is also water/splash resistant with adjustable ear loops
Is this mask helpful in preventing COVID-19 spread and transmission?
Dr. Teo Wan Lin describes this original design in 2 peer-reviewed scientific papers "Diagnostic and management considerations for "maskne" in the era of COVID-19″ in the Journal of the American Academy of Dermatology and "The "Maskne" microbiome – pathophysiology and therapeutics" in the International Journal of Dermatology, to be an ideal skin-friendly fabric mask design that effectively contains biofluid spread to the environment, an important method of transmission of COVID-19. It is also water and droplet-resistant, unlike cotton or silk masks.
It effectively covers the entire nose and mouth area. With enough room while speaking and breathing without it displacing or adjusting. This minimizes handling/touching of the mask and covers the orifices (nose and mouth area) to prevent spread of biofluids to the environment.
Early studies on copper nanoparticles support the CUIONS range to deactivate respiratory viruses including coronaviruses on contact. However it currently has not undergone testing for use in a healthcare setting. Instead, you may use it as a skin-friendly liner to treat maskne UNDERNEATH a surgical mask if it warrants the latter – as part of a double-mask.
Reusable fabric face masks are essential in containing the spread of COVID-19. This is effective only when the entire population masks up because of the nature of asymptomatic transmission.
Why doesn't this mask have metal nose wires? Isn't this recommended for better seal and fit?
This original ideal fabric mask design is able to maintain a comfortable yet snug fit. Without any metallic or friction-inducing accessories which may increase skin irritation. This is why we recommend the Dr.TWL mask for daily wear without switching mask designs. Unlike other reusable fabric masks which cause pressure on the skin and ears with daily wear.
It effectively creates a snug and comfortable seal with the comfortable fabric over the cheek and nose bridge area. Because, of its contoured 3-D design and the adjustable ear loops in a one-size fits all design.
Does this mask collapse on my face when I breathe and move around when I speak?
No. This mask has a design with an ideal one-finger breadth gap at the lateral cheeks. Without causing significant droplet leakage from the nose and mouth area. This allows comfortable movement of the jaw without displacing the mask. The mask will not "collapse-in" uncomfortably unlike other types of fabric masks. Because, the design allows for airflow and breathability while maximizing coverage of the orifices to prevent droplet spread to the environment.
I have facial pigmentation. Should I wear sunscreen under the mask? Can this mask help me?
Yes, this mask is ideal for individuals with melasma, solar lentigo (sun spots), skin pigmentation from age, post-inflammation hyperpigmentation, acne scars and eczema. Additionally, I describe it in the research paper to be ideal for facial hyperpigmentation.
All 3 masks are specifically engineered to attain UPF50 certification*, the gold standard in UV-protective fabrics, and is dermatologist recommended for treatment and prevention of facial pigmentation disorders¹.
You do not need to wear sunscreen under this face mask, unlike other mask designs. In fact, sunscreen under the occlusion of a face mask can increase comedogenicity, meaning it can cause acne whiteheads and blackheads to form. This can worsen maskne. However, in normal masks which do not have UPF treatment, sunscreen is still necessary to prevent harmful UV rays from causing or worsening pigmentation.
The Dr.TWL mask treats and prevents these disorders. The CUIONS mask series can have a protective role in reducing the formation of facial hyperpigmentation. as the concentration of copper nanoparticles released on skin has an anti-oxidant effect and can reduce free radical formation that cause development of facial hyperpigmentation.
Does the mask stain with makeup? Do I have to worry about the white color ZINCOOL™ mask staining? How do I wash the stains?
You can wash off makeup stains (foundation, lipstick) easily with normal soap and water due to stain-resistant polymer technology. For individuals who worry about unsightly foundation transfer, the CUIONS™ GOLD blends in seamlessly with all foundations.
All masks can undergo machine wash or hand wash with soap and water once a day – for freshening or for removing stains. Additionally, it is quick-drying within 4-6 hours indoors at room temperature.
Do I need to replace the mask after certain number of uses like other reusable fabric masks? Why is the Dr.TWL Mask more durable?
It is currently recommended for other types of fabric face masks to be replaced after a certain number of washes. Because, the structure of the mask and fabric degrades after washing. For example, if there are visible rips in the mask, if the mask fabric becomes more see-through, or if the ear loops lose elasticity, you should replace the mask.
The Dr.TWL mask is made of high quality design and treated synthetic material which is extremely durable under conditions of daily wear. Hand washing can also improve the longevity of the mask. Furthermore,iit also has a unique design and cut with minimal seams which ensures greater durability when washed repeatedly, as opposed to other mask designs. It has a high thread weave density which is highly durable to ensure the fabric stays intact after repeated washes. The masks have undergone testing for daily wear (including sweating and moisture conditions) and washing for up to 6 months and beyond without any structural change to the mask or ear loops.
Additionally, The ear loops do not become loose with washing as they are made of skin-friendly non-elastic material that you can adjust to your personal comfort with its soft hypoallergenic thread-piece.
Furthermore, you should not choose masks with beads or jewels or surfaces with texture as these are likely to irritate facial skin. These are not suitable for public health prevention measures and are also not hygienic or durable.
Does it lose effectiveness after I wash it?
The biofunctional textiles are all permanently impregnated with effective concentrations of metallic nanoparticles which have been tested not to wash out even after a minimum of 100 washes. The masks function as topical antibiotics when in contact with skin, without the risk of harmful antibiotic resistance. As long as the mask is not ripped or structurally degraded, it will continue to be effective.
The silk-like aesthetic of the mask however, depending on the level of care, may be affected with repeated washes and may be a reason for replacement with a new mask. There may be "fuzz" that develops after several months of wear or with tumble-dry methods which we do not recommend.
References:
(1) Teo WL. Diagnostic and management considerations for "maskne" in the era of COVID-19. J Am Acad Dermatol. 2021;84(2):520-521. doi:10.1016/j.jaad.2020.09.063 [Pubmed]
(2) Teo WL. The "Maskne" microbiome – pathophysiology and therapeutics [published online ahead of print, 2021 Feb 12]. Int J Dermatol. 2021;10.1111/ijd.15425. doi:10.1111/ijd.15425 [Pubmed]
https://drtwlderma.com/wp-content/uploads/2021/04/mask_blue_STILL_01.jpg
1200
1200
Administrator
https://drtwlderma.com/wp-content/uploads/2023/02/Logo-300x128.jpg
Administrator
2021-04-19 19:04:14
2021-11-01 18:56:37
Sensitive Skin Guide for Fabric Face Masks