Join Andrea Claire as she island hops around Indonesia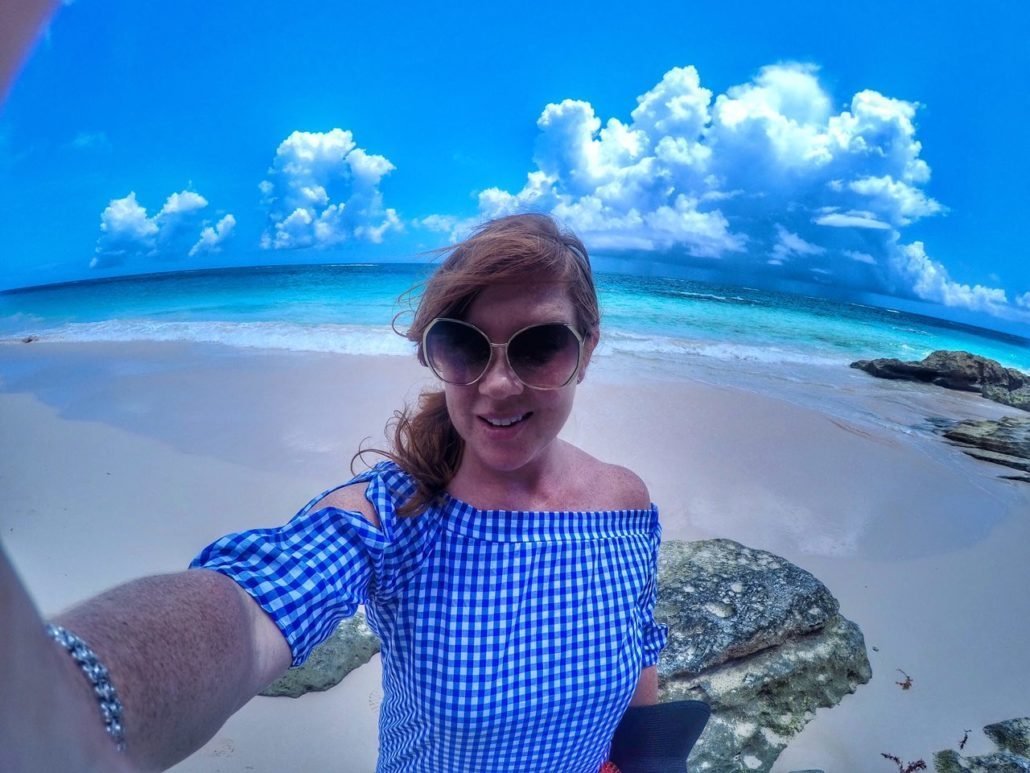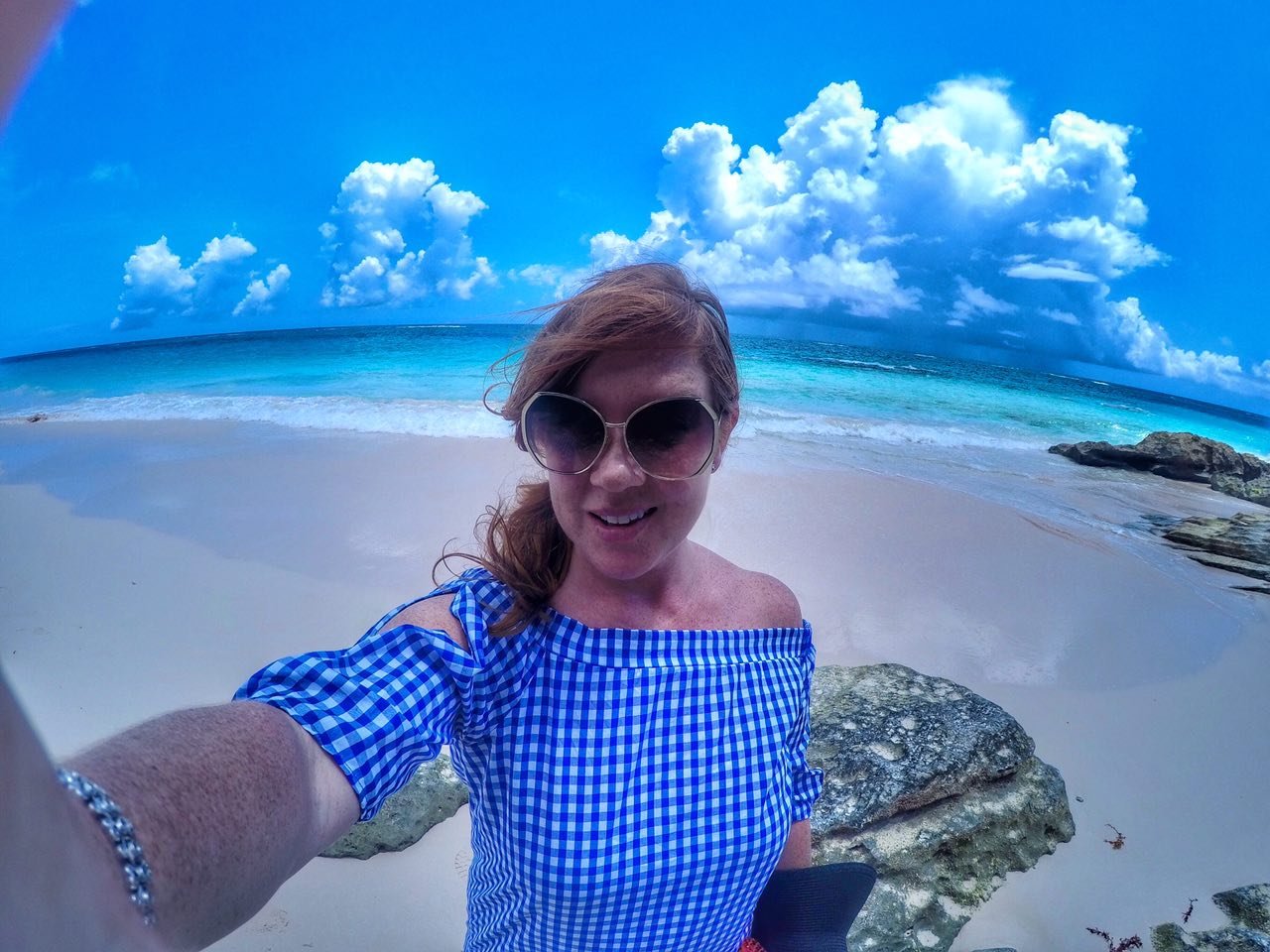 Meet Papillon Personality, Andrea Claire. Andrea is a Canadian beauty expert with extensive print, runway and on-air makeover experience. Having worked in Toronto, L.A., Paris, Thailand, Singapore and New York, Andrea has an international experience when it comes to the realm of beauty. She has years of experience in both on-camera and behind the scenes in television. She co-starred on seven seasons of the makeover shows Canada's Stylin' Gypsies and So Chic and was also featured on-air as the Idols' hairstylist for Canadian Idol. She has also been seen on Asia's Next Top Model Cycle One, Cash Cab Asia Celebrity Episode and Glam Up! YAHOO! Asia. Andrea's extensive portfolio extends from advertising to editorial campaigns for L'Oreal, Revlon,Lancôme, Unilever and P&G and spreads in GLOW, Fashion, Bazaar, ELLE, L'Officiel, Designare.
Looking for a tropical destination to travel to for your next vacation? Our beauty maestro, Andrea Claire's travels to Indonesia, got us inspired. Hop on the bandwagon of island hopping to get the most bang for your buck. Comprising of numerous tiny islands, a good place to start would be Indonesia. Join Andrea as she makes her way to pink sandy beaches of Komodo armed with an arsenal of skincare products from Dr.TWL Dermaceuticals. 
Which are you most likely to sport, bold eyes or a bold lip during your vacations?
Actually, neither. Most of my vacations are warm and beachy and I love sun-kissed bronzed skin, so that's what I amplify. I usually get my eyelashes tinted blue-black just before I go so I don't need to worry about coming out of the water with panda eyes. I use cream textured bronzers and warm, cream highlighters – I'm not a powder fan, powder on sun-drenched skin looks ashy.
How have your travels inspired you as a hair & makeup artist?
I don't surf, but I love the surf Betty look: sea salt, ocean breeze, tousled hair with the golden glow from the sun's rays. I even like the creamy feel to eye makeup – a lived in smokey eye, as if the sun softly melted the liner and shadows together whether with natural tones, metallic or a hint of jewel. Traveling to various countries in Asia, I love the bright colours of traditional makeup used for various ceremonies and celebrations. I've definitely embraced more colour into my editorial inspirations.
How can we protect our skin from the sun while we are on a vacation?
It's hard to avoid the sun on vacation but wearing hats and seeking shade should be high on your priority list. Remember that both the salt water ocean and sandy beaches multiply the effects of the sun's rays, so reapplying sunscreen frequently is a must! Apply Sun Protector™ 20 mins before going outside and reapply for sure when you get out of the water. If you aren't in and out of the water then reapply an average of every 2 hours. Some people need to reapply more frequently (points to red-headed self) I can't tell you how often I've blister in the sun from pure stupidity on my part; I'm careful but sometimes time flies by and you realize that you were 2 hours past your reapplication time. Mineral Booster™ is great for after-sun care, but also as a coolant to calm your skin throughout the day.
You have been using products from Dr TWL Dermaceuticals for some time now. Do you have a favourite from the cosmeceuticals line and why?
For my personal use, my favourite is the Miel Honey™ Cleanser. My skin feels decongested, smoother, cleaner without any tightness. For my kit on set, hands-down the Radiancé Fluide™ Hydrating Emulsion. It's the perfect texture for all skin types, absorbs quickly and allows for makeup to slip while blending your liquid foundations, concealers and other creamy products. It's non-greasy which means zero breakouts and it won't cause your makeup to pill and/or separate.The residual subtle healthy glow adds to my fave skin too, that 'radiant glow from within' skin is always in.
CLICK HERE TO SUBSCRIBE TO OUR MAILING LIST AND STAND A CHANCE TO WIN DR TWL DERMACEUTICALS' 7-DAY TRAVEL KIT. CONTEST ENDS ON 7 NOVEMBER 2017.  
SHOP THE STORY