Best N95 Masks: Dermatologist Guide On How to Choose
Are you looking for the best N95 masks for COVID-19 protection? What is the difference between N95, KN95 and other types of respirators? Is there a difference between head band style or ear loop style for surgical respirators? In this article, we interview chief scientific officer of Dr.TWL Dermaceuticals, Dr. Teo Wan Lin. Dr. Teo's paper on the original ideal face mask design was published in the top dermatology journal, the Journal of the American Academy of Dermatology. We asked her how to choose the best face mask for COVID-19 protection in the light of the emerging variants.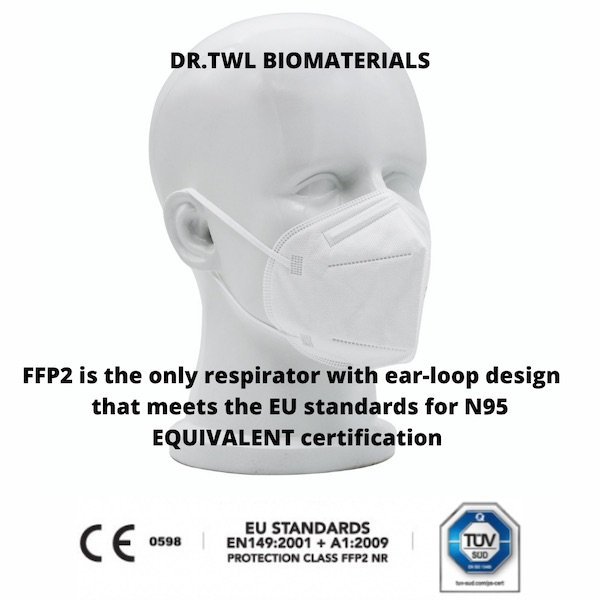 There are many different face masks that one will come across online. In fact, it is difficult for the layperson to discern which is the best face mask for the COVID-19 pandemic. What are the different types of face mask for COVID protection available? How do we choose the best masks for COVID-19 protection?
We should view protective face masks primarily in terms of function, especially since we are in the midst of a pandemic. However, a comfortable mask is equally important as it affects user compliance. Wearing a face mask correctly is actually the key. It is equally important as choosing the best mask for COVID-19 protection. This is especially relevant with the emergence of more infectious variants such as the Omicron variant of the coronavirus. In addition, the effects on skin are important considerations as well. This is relevant to dermatologists as we study the skin microbiome. Mask wearing creates an occlusive microenvironment which directly affects the bacteria present on skin.
How to choose the best face mask for COVID-19 protection?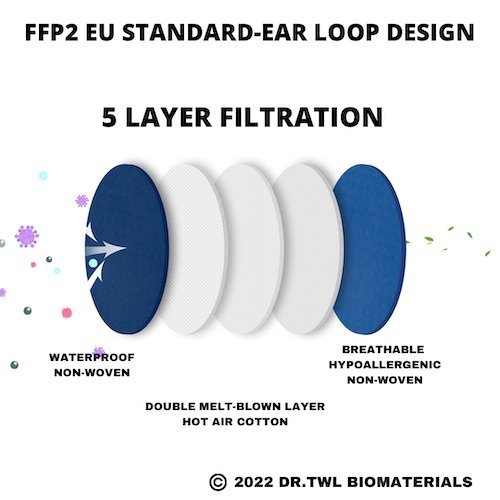 Let us first zoom in on what works and what doesn't. It was different at the start of the pandemic with the wild type variant of COVID-19 and variants now. Then, disposable surgical masks which provided droplet protection was the recommendation. Surgical masks were viewed as sufficient measures to prevent droplet transmission of COVID 19. At that time, the virus was understood as being mostly transmitted like other respiratory viruses. This is usually droplet transmission. With the current Omicron variant, however, the virus now spreads via aerosols. For aerosols, the best face masks would be N95 surgical respirators or its equivalents. We consider these the recommended masks to wear to protect against COVID-19 now. N95 surgical respirators should be worn as the best protection measure.
Environmental impact of disposable face masks
It became clear quickly that the environmental impact of the disposal face masks was significant. Frankly, most people also do not like to use disposable products. In fact, convincing the public to wear medical grade surgical masks or respirators is a real challenge. This is because we are not addressing healthcare settings. Rather, we are addressing the public comprising lay persons who never had to wear these face masks before. These individuals are now being told that it is a requirement for their daily activities.
Which face masks work to protect against COVID-19?
It is critical to know what works what doesn't before you make your choice. Consequently, in terms of reusable face masks made of cloth, one must be aware that these have no minimum manufacturing standards. In a pandemic, there is no point wearing a mask that does not protect you or others. Previously, cloth masks are thought to provide a barrier to minimise droplet contamination of air in the environment. However, in present times, the airborne Omicron and Delta variants render the cloth masks much less useful. In fact, silk and cotton face masks are not recommended at all. This is because these materials are not waterproof. Consequently, that means they do not perform the basic function of droplet resistance.
Reusable cloth masks made of synthetic materials can still be a helpful public health measure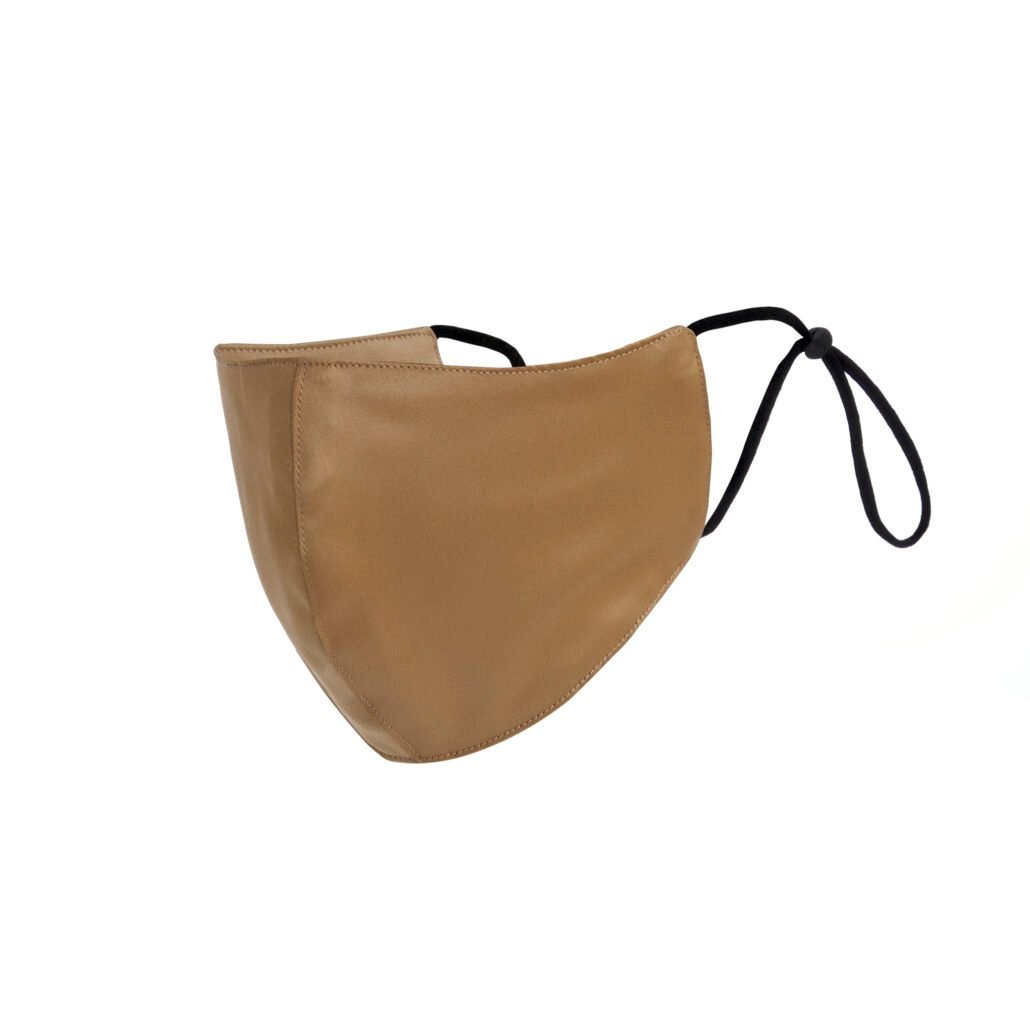 Reusable cloth masks made of synthetic materials e.g. polyester are waterproof and can have equivalent droplet protection benefits. However, these tend to have very harsh effects on skin. This was the premise of my original paper, which supported the use of biofunctional textiles for reusable fabric face masks. We also test our current prototype mask to have equivalent droplet resistance compared to a surgical mask for use in a non-healthcare setting. It has skincare benefits compared to other types of cloth masks.
Fast forward 2020 to 2022. You now have the dominance of the Omicron variant which is highly infectious and transmitted via an airborne route. Does this means that surgical masks do not work anymore? Let alone cloth masks? What does this mean?
For airborne particles we have to look at specific filtration standards. Internationally, we have the American Board NIOSH which certifies N95 masks for medical use. Bear in mind, this mask certification works in terms of what the mask's purpose is.
What is the difference between N95 and KN95 masks?
The difference between N95 and KN95 masks which both filter out airborne particles, can seem confusing. In particular, these terms may often be used interchangeably by laypersons. The terminology actually refers to how these masks apply to certain occupations. Traditionally, KN95 is certified to protect against exposure to occupational hazards. These are airborne particles such as particulate matter and pollutants. The differences and similarities between an N95 and a KN95 will be discussed here.
The key thing to note is that KN95 was never meant for medical use, which means that it is not tested for biological airborne particles such as COVID-19.
With a global pandemic, KN95 masks offer a better option for those who are not able to get their hands on medical N95 respirators. However, do note that both are for one-time disposable use. There is a similar environmental impact, so which do you choose N95 or KN95 mask for COVID-19 protection?
If you have access to N95 masks, medically speaking, these are more appropriate for COVID-19 protection as compared to KN95 masks because they undergo tests for use against biological airborne particles. However, N95 masks are not suitable for prolonged use, especially for daily wear because of the headband design. This causes inconvenience and discomfort. Also, we have to remove the masks for eating and drinking, so headbands are certainly not the recommendation for this. This is why you see many knock off N95 masks with ear loop designs instead of the headband design. These are imitation models which can have problems with its filtration function. It may not protect you against COVID-19 in this case.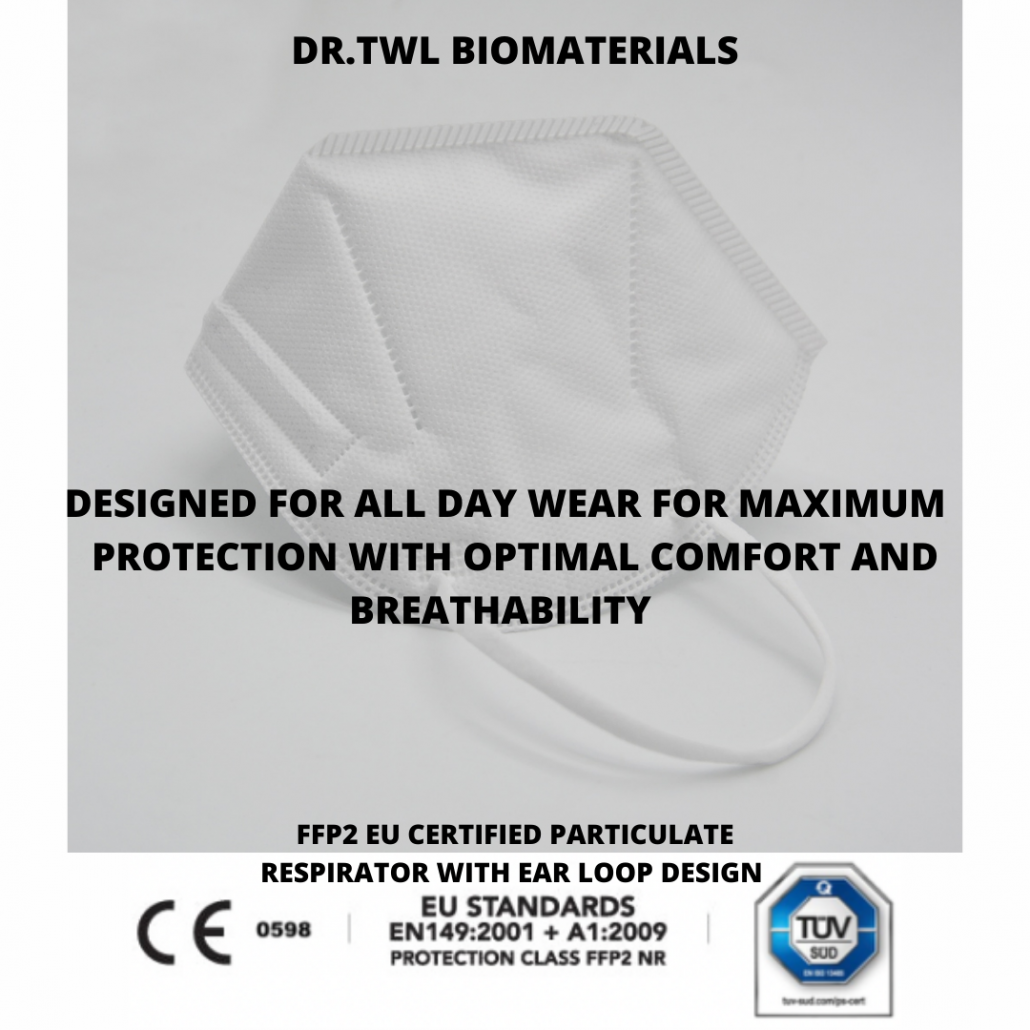 What the public should know is that there are surgical respirators which we make for medical use, with ear loop design that can better protect than the imitation or KN95 masks. These are the FFP2 surgical respirators certified by the European body for face masks, notably with the CE Marking via European health, safety, and environmental protection standards. Consequently, these are what I suggest as an N95 protection equivalent but with ear loop design which is definitely more functional for daily use.
References
(1) Teo WL. Diagnostic and management considerations for "maskne" in the era of COVID-19. J Am Acad Dermatol. 2021 Feb;84(2):520-521. doi: 10.1016/j.jaad.2020.09.063. Epub 2020 Oct 1. PMID: 33011321; PMCID: PMC7528820. [PubMed]
(2) Teo WL. Design elements in face masks can provide an effective fit to prevent droplet spread: A reply to "Importance of nose wires in face masks". J Am Acad Dermatol. 2021 Sep;85(3):e153-e155. doi: 10.1016/j.jaad.2021.05.017. Epub 2021 Jun 5. PMID: 34102250. [JAAD]
https://drtwlderma.com/wp-content/uploads/2022/01/FFP2-Mask-Visual.jpg
600
600
Joanne Lim
https://drtwlderma.com/wp-content/uploads/2023/02/Logo-300x128.jpg
Joanne Lim
2022-01-27 00:39:30
2022-01-27 00:44:15
Best N95 Masks: Dermatologist Guide On How to Choose