Best Scalp Massager Exfoliates & Applies Hair Serum Too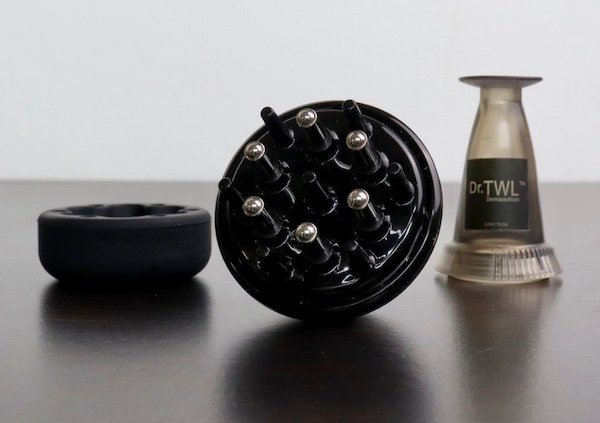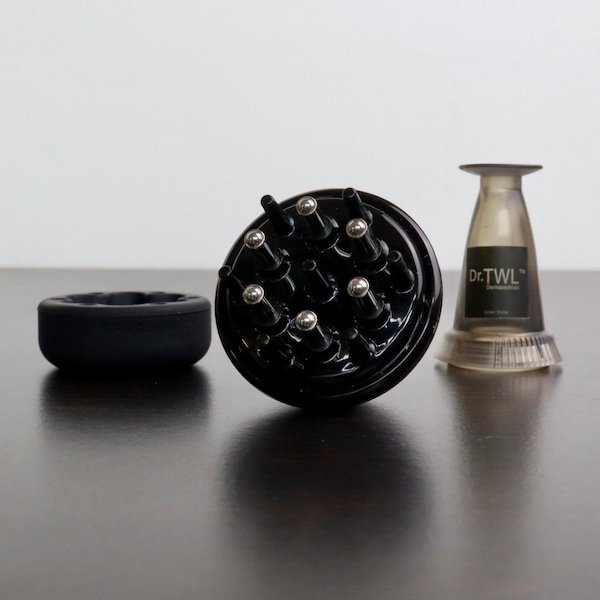 Condition your hair and scalp too
A Scalp massager conditions your scalp the way your hair conditioner can intensively hydrate your hair
Are you looking for the best scalp massager, one that you can use everyday? The "skinification" of hair is a term coined to support detailed haircare routines. Home hair care routines are more important now with the ongoing pandemic. It may not be practical to visit salons for our hair treatments. One neglected aspect of hair care is scalp care. As we focus on styling and conditioning treatments, one may not realise that hair loss occurs mainly due to scalp issues.
We know how to deep condition our hair for strong, lustrous beautiful locks. Do you know that you can also condition your scalp for the best at-home scalp treatment? If you suffer from genetic pattern hair loss or dandruff, using a scalp massager can improve your scalp health. Scalp massage is scientifically proven to increase scalp circulation. It can also redistribute excess oil on the scalp. This helps to balance the scalp microbiome to prevent dandruff.
In this article, we interview Dr. Teo Wan Lin, accredited Singapore dermatologist and author of the Haircare Bible: Dermatologist's Tips on Cosmeceutical Haircare. Your most pressing questions on hair and scalp massage, answered by a board-certified dermatologist.
What is a scalp massager?
A specialised scalp massager is a handheld device that encompasses a design for massage rather than detangling. This can have several benefits for the hair and scalp. There are many different scalp massagers in the market. They may come in the form of devices or combs. Devices are usually electrically operated. However, a scalp massager can be manually operated. The simple action of combing the hair and moving across the scalp is efficient.
The main type of scalp massager we find is a silicone brush that is to be used in the shower. This is not ideal as it can cause excessive pulling because of the nature of silicone surface and the combing action. A traditional bamboo wooden paddle brush is likely safer and more effective in this aspect. However, a new design that incorporates infusion of scalp serums elevates the benefits of scalp massage. Your serums can now be effectively delivered to your scalp.
This is the best scalp massager and hair comb for an intensive scalp treatment and hair conditioning experience. Tired of wasting your hair serums? It is difficult to apply serums evenly on the scalp. Hair serums can be difficult to distribute evenly without a thick or weighed down appearance. In addition, the scalp is a unique area encompassing dense hair follicles. On the other hand, the thicker skin on the scalp means that massage can increase the rate of absorption of active hair cosmeceuticals. This design enables dual function, serum infusion and massage, activating the ingredients in your scalp and hair serums.
A novel type of scalp massager that is also a serum applicator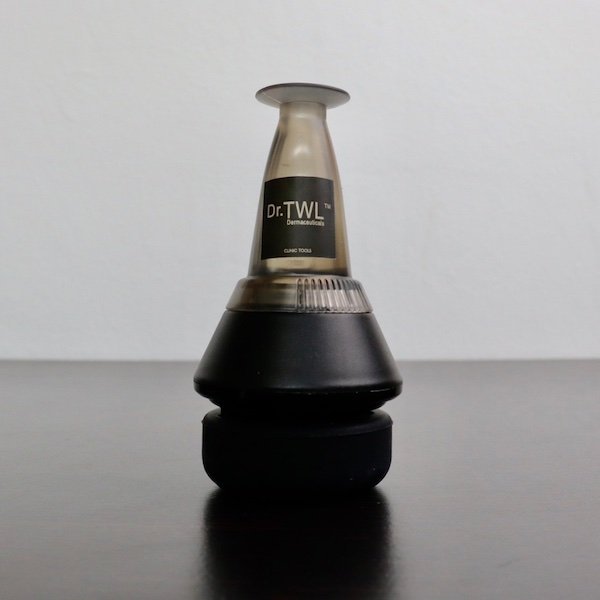 The Serum Activator by Dr.TWL Pharmacy is designed to deliver the best scalp massager experience. It has dual functions of massage and infusion of serums.
Fill it with the copper peptide hair regrowth serum and allow it to deeply penetrate the scalp.
The best scalp massager is one that has a good design. Durability is important. It should be easy to clean. Scalp massage is ideally designed to improve circulation on the scalp. This is how it can lead to a healthy scalp and consequently, beautiful hair.
The current design is dermatologist approved for comfortable, safe and effective application of your hair and scalp serums with no more wastage. Massage and exfoliate your scalp at the same time!
Why do you need a scalp massage? Is scalp exfoliation necessary?
According to Dr. Teo "The function of a scalp massager is to redistribute natural sebum or scalp oils. This ensures that the scalp remains healthy.
Scalp oils have a natural antibacterial, antifungal effect. As a result, not brushing your hair can cause an imbalance that disturbs the scalp microbiome. In this sense, scalp massage can also effectively exfoliate the scalp."
This can result in a condition known as seborrheic dermatitis. As the term suggests it is a condition of both excessive oil and dryness of the scalp. This may seem like a paradox. Can your scalp be both oily and dry at the same time?
"Exfoliation is a term we use for skincare, the process of sloughing off dead skin cells. We consider mechanical exfoliation with brushes etc to be bad for sensitive skin. However, when done correctly, with microdermabrasion, it reveals younger brighter looking skin. Scalp exfoliation has a similar effect. Except the added effect is to regulate the balance of scalp sebum. Scalp exfoliators in the form of a scalp massager can reduce dead skin flakes which can adhere to scalp. Applying a botanical oil like olive oil can help remove these flakes when you gently rub it. A more efficient way is to use a well designed scalp exfoliator which does not cause excessive friction. On the other hand, excessive hand rubbing and friction can cause a form of hair loss known as traction alopecia."
Scalp Hygiene & Seborrheic Dermatitis
"The root cause of seborrheic dermatitis is an imbalance of yeast organisms on the scalp. Malessezia naturally occurs on the scalp. It is part of a healthy scalp microbiome. However, in humid climates like Singapore, the warmth and moisture can cause yeast overgrowth. This can cause flaking, resulting in 'dermatitis' a form of eczema. The underlying oiliness gets worse. This is because the yeast organisms are lipophilic, meaning they are attracted to oils. As a result, they feed off the oil produced by the scalp," shares Dr. Teo Wan Lin.
"One way to prevent this is actually to encourage a healthy balance of germs on the scalp. This is achievable by maintaining scalp hygiene, such as washing your hair daily with an anti-dandruff shampoo with zinc pyrithone, salicylic acid active ingredients. Another method which is equally important is scalp massage. This is because it helps redistribute the oils on the scalp. So there is no excess accumulation at the hair roots,"
FACT: A scalp massager can be as low tech as the gold old fashioned wooden hair brush! But, the best scalp massager can certainly get a lot better with proper design. The Serum Activator is a scalp massager and serum dispenser all in one device. Do you struggle with adjusting the amount of scalp and hair serum? Want to avoid wastage and still apply hair serums properly?
This Serum Activator allows even dispensation of the serum as you massage through your scalp.
Are electronic hair massagers necessary?
No, the simple brushing act itself assists to massage the hair follicles. However, make sure you are using a brush rather than a comb. The best type of scalp massaging brush is one with wooden bristles.
The correct way to massage your scalp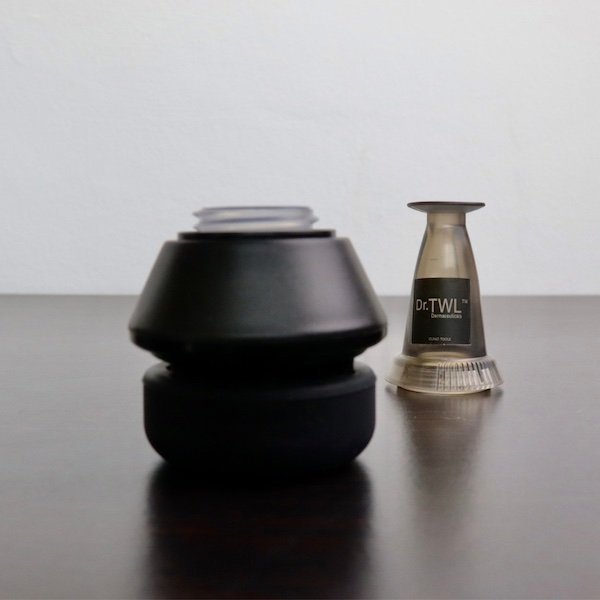 Ever been told not to brush your hair while it is wet? That's true, if you are using a plastic/metal/boar bristle brush. These will tear hair and cause hair breakage. On the other hand, a good quality wooden bamboo paddle brush does not damage hair and can be used to detangle wet hair.
1st Step: For wet hair detangling, start from the mid section of your hair to gently work your way through tangles.
2nd Step: Once your hair is dry, brush your hair from the roots downwards with the bamboo wooden paddle brush.
3rd Step: Use the Serum Activator Scalp Massager (fill with your hair regrowth serum or hair oil) comb through your scalp.
Give yourself the best scalp massage with this convenient scalp massager and serum applicator.
Brushing your hair from your roots daily is a good habit. Hair brushing keeps the hair shaft well moisturised and scalp oils distributed. The benefits of non electric scalp massages are clear. Just like the Jade roller, a scalp massage can significantly improve your scalp care and hair care routine.
Is a scalp massage necessary? What are the benefits of a scalp massager?
The combing action actually stimulates scalp circulation. That is why a wooden paddle brush with soft bristles acting as massaging bristles are recommended over combs. This encourages your scalp to have improved circulation and also redistributes natural scalp sebum for a healthy scalp microbiome.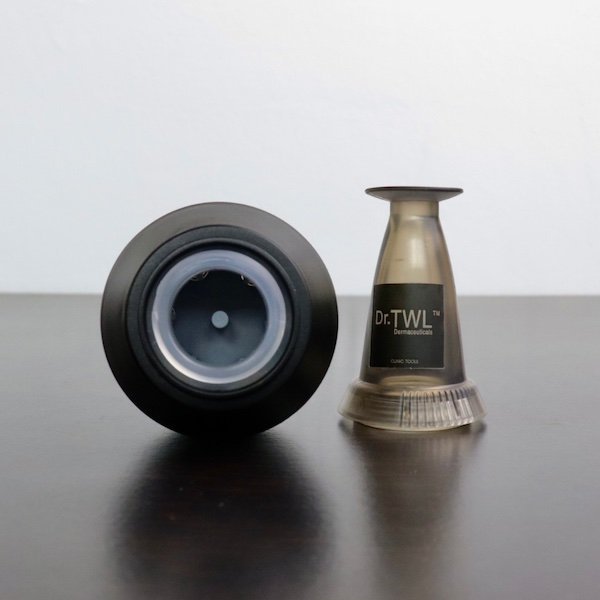 This compact Serum Activator scalp massager is the best scalp massager for your needs. It also functions as a serum applicator. In addition, it is a portable ergonomic device that can simulate a massaging motion just by combing.
How to increase absorption of your hair serums? Use a hair serum applicator for maximum benefits
The combing action itself is an underrated massage tool. Furthermore, the scalp massager and serum applicator is designed with rounded, compressible bristles that release even small amounts of serum with a gliding action. This clever design allows for infusion of your scalp and hair serums as the combing actions takes place.
Are scalp massagers good for you? Is it okay to massage your scalp everyday?
Scalp massages are beneficial. Daily scalp massages with the correct tool is ideal. Mechanical stimulation helps to increase activity of the cells, stimulating collagen production. Mainly, scalp massage daily is good for you because it stimulates scalp circulation. Hair follicles will be healthier as a result. Healthy follicles means that hair grows out better and stronger. Scalp massage is beneficial for all types of hair loss.
"One should be careful not to use any tools with sharp edges or can generate excessive friction. This is because traction alopecia can occur from excessive bushing or pulling of the scalp. Invest in a well made scalp massager that can also help application of hair and scalp serums," Dr. Teo Wan Lin
So yes, dermatologists recommend daily scalp massages provided that your tool does not have inadvertently cause scalp sensitivity. The best scalp massager is actually one that is gentle on your scalp. At the same time, an important benefit is to aid in serum application. Many find it difficult to apply serum on scalp without wastage. This Serum Activator Scalp Massager can infuse serums onto your scalp. It also massages the scalp to increase absorption rate.
Here's the jade roller for the scalp for the best scalp massager experience
The Jade roller offers an easy at-home facial massage to increase serum absorption. It is clearly beneficial for your skincare routine. Did you know that a scalp massage can significantly improve your scalp care and hair care routine too?
Increasing scalp circulation is a good way to improve hair growth. This can increase hair density and individual hair thickness.
Scalp massages are one of the best things you can do regularly for beautiful hair. Healthy hair grows from a healthy scalp. Daily scalp massage is recommended to treat and prevent hair loss. It stimulates scalp circulation. Brushing your hair from the roots downwards also helps remove any dead skin. The dead skin is what we call keratin. This is what causes flaking on the scalp. Dandruff, with white flakes, is a common cause of scalp irritation. Dandruff can be caused by an imbalance in scalp oil. This affects the type of microorganisms on the scalp.
However, be sure to use a massager that has smooth rounded bristles. It is important that the bristles are compressible. This minimises friction on the scalp. The rolling action is what is beneficial for massage. Avoid any abrasive or sharp tools. Always make sure your hair is detangled first
Which scalp massager is best for my needs?
You should use a specialized scalp massager. According to Singapore dermatologist Dr Teo Wan Lin, "You can simply use a good old fashioned bamboo comb with wooden bristles for with an elastic cushion for a healthy scalp massage. Is your goal to increase delivery of scalp serums and enhance absorption? You're better off with one that can combine the two at the same time. Traditional methods of applying the serum first can lead to wastage of scalp serums. It can also cause uneven application. Furthermore, it can cause a greasy appearance if the serums are not properly distributed.
How to apply hair and scalp serums?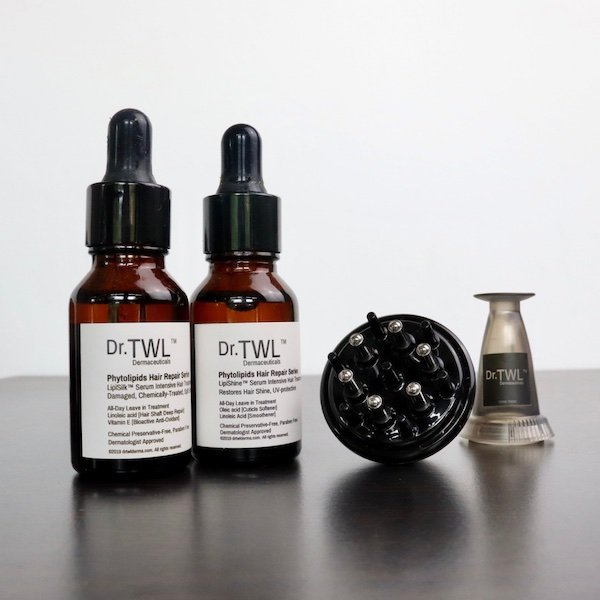 The best scalp massager is one that is compact, non abrasive, durable and also easy to use. The Serum Activator has an added benefit of dispensing your favourite scalp serum while gently massaging it in. It is also suitable for use with hair oils such as the LipiSeries which contains 100% pure botanical antioxidant serums. Safflower oil, sea buckthorn oil are active ingredients with natural antibacterial and antifungal properties. This means regular application can balance out the scalp microbiome.
Get the best results for home hair and scalp treatments with a scalp massager and serum applicator
"Ensure that the scalp remains healthy and the hair shaft is well moisturized. This is the key to beautiful strong hair. Scalp massage and scalp exfoliation go hand in hand. This means that if you are using a well-designed scalp massager, it will effectively exfoliate your scalp as well," shares Dr. Teo.
https://drtwlderma.com/wp-content/uploads/2022/02/scalp-massager-1.jpg
600
600
Administrator
https://drtwlderma.com/wp-content/uploads/2023/02/Logo-300x128.jpg
Administrator
2022-02-19 18:25:19
2022-03-03 02:04:05
Best Scalp Massager Exfoliates & Applies Hair Serum Too