Respirator Mask: Sizes & Frequently Asked Questions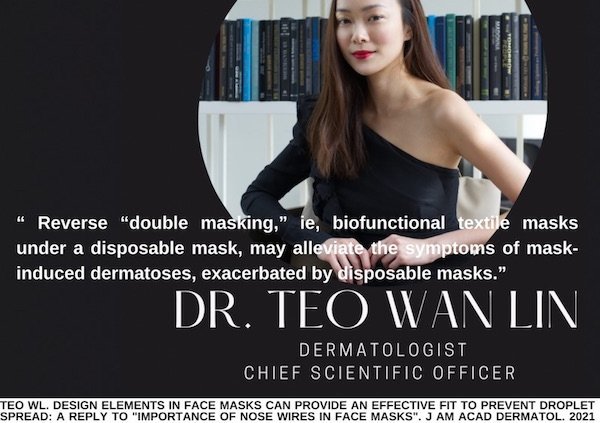 How do I know if the respirator mask will fit me? Are there different sizes?
The FFP2 NR Surgical Respirator Mask by Dr.TWL Biomaterials is designed as a one-fits-all adult respirator model. It has been tested and certified by the relevant bodies for airborne filtration of minimum 95% efficiency and a functional fit across a range of adult face shapes and head sizes.
What is a surgical respirator? What is the difference between a N95 mask versus surgical mask?
We consider both to be medical personal protective equipment to protect against infectious biological particles. However, they have different levels of protection. N95 is the name of a surgical respirator certified by the NIOSH. It refers to a type of face mask which can protect against airborne biological particle such as the COVID-19 virus. Surgical masks are in use to minimise transmission by larger particles such as droplet. Droplet transmission is the primary mode of transmission for influenza. However, COVID-19 spreads via aerosols according to studies. This is why a surgical respirator mask which includes N95 and FFP2 respirators is the recommendation for current variants of concern, including omicron.
How does a FFP2 NR surgical respirator compare with an N95 mask? Do N95 masks with ear loop designs exist?
While the N95 masks may be more well-known, the FFP2 NR surgical respirator mask is preferred because of the ear-loop design. This allows for convenient and quick removal for drinking/eating when worn by laypersons throughout the day.
Do note that only FFP2 NR surgical respirators masks with the relevant certifications are the genuine surgical respirators with an ear loop design. "N95 masks" with ear loop designs are always counterfeit.
You should never use reusable N95 masks with filters because these are for occupational use to block out pollutants. These also have a valve which is hazardous for the people around you. These valves function as an exhaust which releases airborne particles to the environment. This type of mask has received blame for the outbreak in Hong Kong, started by a traveller on quarantine who was using this type of valved N95 mask.
Similarities for Airborne Biological Particle Filtration
The FFP2 NR has the same filtration standards for biological airborne particles including the COVID-19 virus as the N95 respirator mask. They are both a form of disposable surgical respirator mask which has approval for medical use, meaning they meet the standards for Personal Protective Equipment (PPE).
Differences
N95 is certified by the US body NIOSH, for medical use. The FFP2 NR surgical respirator is the equivalent respirator mask certified for medical use in EU countries.
Why should I choose the FFP2 surgical respirator over the N95 mask? What is the recommended mask for COVID-19, especially with highly transmissible variants such as OMICRON?
Why we recommend to use the FFP2 NR surgical respirator mask instead of the N95 mask
The FFP2 NR has the exact same filtration standards as an N95 mask, meaning it filters out 95% of airborne biological particles such as COVID-19. It has significant advantages. It is tested airtight with an ear loop design, versus the N95 mask which is a headband design. If you have seen individuals who self-modified the headband to ear loop style, this is because it is more functional for daily use. However, this DIY-modification destroys the utility of the N95 mask and causes the mask to not function properly. There are no N95 masks with ear loop designs certified by the NIOSH. The FFP2 surgical respirator mask in contrast, is certified by EU standards with the ear loop design.
What are the features of the Dr.TWL Biomaterials' FFP2 surgical respirator that make it a comfortable alternative to the N95 mask?
It is a certified design with functional ear loops, which means it can be easily removed for drinking/eating throughout the day. We also design it for use and perfect fit with the CUIONS biofunctional textile, which protects facial skin and the ears as part of a "reverse double masking1" described by Dr. Teo Wan Lin in her paper in the Journal of the American Academy of Dermatology.
The N95 gives me maskne and facial rashes. How do I prevent that? How do I use the CUIONS GOLD functional textile mask with my surgical respirator?
Wear the CUIONS mask first, starting from below the nose (not covering the nostrils) making sure it covers the O-zone of the face. We design the adjustable hypoallergenic ear loops of the CUIONS mask to sit comfortably on the ears to provide additional cushioning for the FFP2 mask while maintaining optimal seal.
Why should I use a surgical respirator mask (either N95 or FFP2)? Can I just use a surgical mask?
The current COVID-19 variants of concern (VOC) including omicron and its mutants, are highly transmissible and airborne. Surgical masks previously recommended for droplet contact precautions for the wild type of COVID-19 are not able to prevent airborne transmission of omicron and future mutants. N95 or FFP2 surgical respirators must be considered because of its air tight design and high filtration capacity. 
What is the expiry date of the FFP2 Surgical Respirator? Are they available in other quantities? Do you have samples?
The FFP2 Surgical Respirator is only available in 100 PCs. The MFG date of our current batch is 27 Dec 2021, which means it has a 2-year expiry date of 27 Dec 2023.
For a free sample, you may consider purchasing our CUIONS Mask which comes with 1 piece of the FFP2 Surgical Respirator as a free gift (enter Free FFP2 Surgical Respirator in order notes). The CUIONS Mask has equivalent filtration of a surgical mask and is recommended to be worn under the FFP2 to protect the skin.
Is the mask safe to wear for long hours? Such as on a plane for more than 10 hours?
This mask is certified as a medical respirator, which protects against airborne pathogens such as COVID-19. The duration of wear is up to the individual's own tolerance.
It is designed based on user feedback to be a more comfortable model of respirator mask. Based on user feedback, it is significantly more comfortable than the headband style of N95 masks. The model and certification of this mask is according to the highest standards from EU bodies which makes it more reliable than KN95 models that feature the ear-loop design.
https://drtwlderma.com/wp-content/uploads/2022/01/mask-fit-faq2.jpg
600
600
Joanne Lim
https://drtwlderma.com/wp-content/uploads/2023/02/Logo-300x128.jpg
Joanne Lim
2022-01-29 19:00:37
2022-04-05 16:27:33
Respirator Mask: Sizes & Frequently Asked Questions