Anti-Aging Eye Cream: Dermatologist Best Tips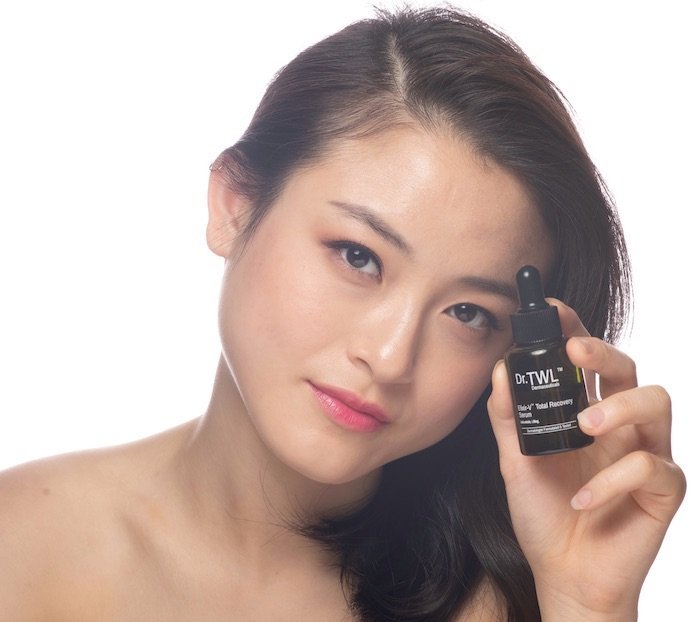 Are you looking for an anti-aging eye cream? The function of an eye cream is to protect the delicate skin around the eye area, as well as to reverse any signs of skin aging and prevent further skin aging signs. In this article, we discuss the causes of aging with accredited Singapore dermatologist, Dr. Teo Wan Lin from TWL Specialist Skin & Laser Centre.
The eyes are a delicate part of your face, because it has fineness skin compared to your skin at other parts of the face. In addition, the eyes are highly sensitive, given that it is a functional organ that is exposed to the environment. Creams around the eye area can irritate the ocular mucosa. The importance of a good anti-wrinkle anti-aging eye cream is that it should be non-irritating and helps to prevent daily ageing of this area.
Debunking a common myth, wrinkles around the eyes are not due to the use of your eye muscles for facial expressions. Rather, it is because of the thinning of the skin around the eye area. Hence, causing the expression lines to be more obvious when you grow older. It can be accelerated by the process of photo aging. Photo aging is due to ultraviolet exposure. Skin cells are able to repair damage caused by the environment when they are young. When you grow older, however, your DNA repair slows down. This can result in more fine lines and wrinkles.
Skin Barrier Repair with Anti-Aging Eye Cream
An anti-aging eye cream should first of all, repair the skin barrier function. The importance of maintaining good hydration with a fully functioning skin barrier is critical. This is because it also prevents infections of the skin and also contributes to skin elasticity. Elasticity, also known as tonicity, is a description of how well the skin is able to bounce back when we drag it downwards, for example by your finger, or as in the case of aging, gravity itself.
Do you know how to test for eyelid laxity?
To test your eyelid elasticity, use your index finger and gently tuck over the under eye area. You will see your skin moving along with the finger. Generally, the older you are, the more lax your skin is, and the more it will move with tagging. A good eye cream that prevents aging will help to build elasticity around the eye area by ensuring optimal skin barrier function. A key ingredient in skin barrier repair are ceramides, which are lipid molecules we naturally find in skin that "cement" the skin cells for healthy barrier function. The Elixir-V Eyes contains a potent mix of phytoceramides, or plant-based ceramides, which makes it a very effective skin barrier repair cream.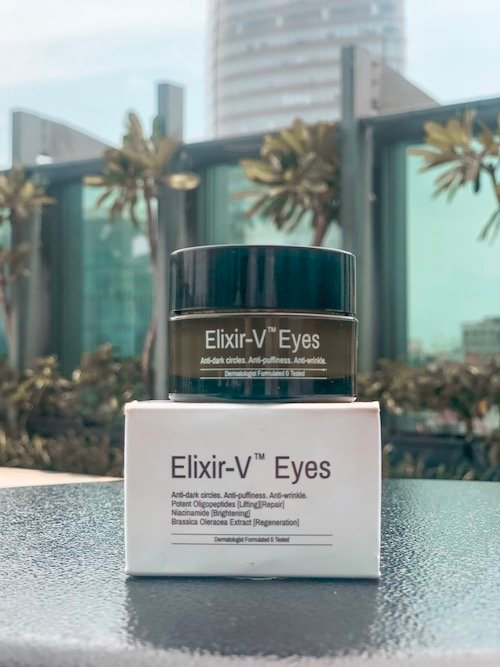 Antioxidants & Niacinamide in Anti-Aging Eye Cream
Antioxidants are very important because they help to fight free radical damage. Free radicals are generated by aging, by environmental pollution, and by ultraviolet light. Free radicals directly cause eye wrinkles. A good anti-wrinkle eye cream can fight the aging process by addressing this free radical damage.
For even better results, your eye cream should also contain brightening ingredients, such as niacinamide. Clinical studies using 2% niacinamide have shown that it significantly reduces hyperpigmentation and increases skin lightness after 4 weeks of treatment. For example, the Elixir-V eye cream contains niacin amide at the said concentration.
As a result, it is effective for skin brightening and can reverse any signs of darkening around the eye area. The causes of darkening is often related to hyperpigmentation. Hyperpigmentation around the eye area is sometimes due to inflammation for example eczema. It is also sometimes genetic, which means that the skin over the under the eye area is particularly thin. Consequently, the thin skin shows the blood vessels underneath which are slightly bluish.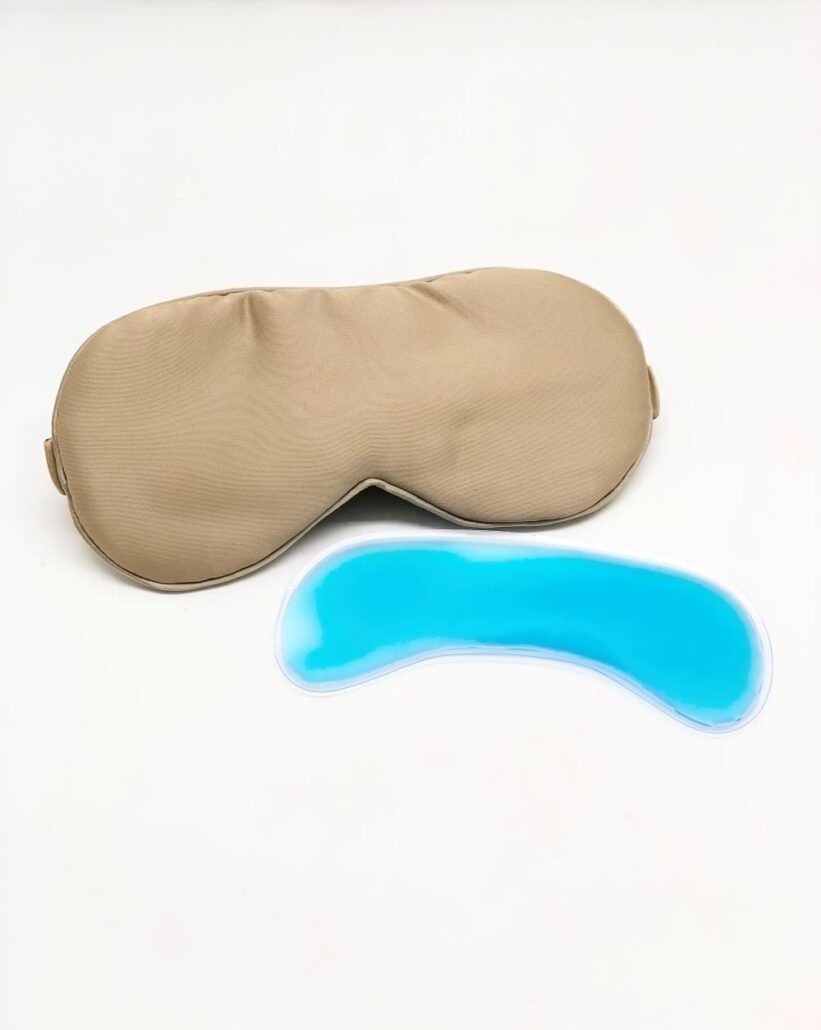 Conclusion
Furthermore, the deposits of hemosiderin can occur as one grows older. This results in a brownish discoloration. Antioxidants and niacinamide can help to treat this. Overall, a good anti-aging eye cream is also one that is anti -wrinkles and treats dark circles. Finally, one must be aware that there are now textiles or materials that can help to treat hyperpigmentation, fine lines and wrinkles. The CUIONS™ biofunctional textile eye mask is exactly one that helps to stimulate collagen production, without the use of any creams. This is simply driven by the copper nanoparticles that are released on contact with skin.
References
*Hakozaki T, Minwalla L, Zhuang J, Chhoa M, Matsubara A, Miyamoto K, Greatens A, Hillebrand GG, Bissett DL, Boissy RE. The effect of niacinamide on reducing cutaneous pigmentation and suppression of melanosome transfer. Br J Dermatol. 2002 Jul;147(1):20-31. doi: 10.1046/j.1365-2133.2002.04834.x. PMID: 12100180.
https://drtwlderma.com/wp-content/uploads/2021/09/Elixir-V-Anti-Aging-Eye-Cream.jpg
622
700
Administrator
https://drtwlderma.com/wp-content/uploads/2023/02/Logo-300x128.jpg
Administrator
2021-09-09 23:45:12
2021-09-11 17:34:11
Anti-Aging Eye Cream: Dermatologist Best Tips