5 Best Moisturiser for Dry Skin in Singapore Climate
Searching for the best moisturiser for dry skin? There are so many brands to choose from. Our pharmacy stocks only dermatologist approved skincare. Our in-house formulated moisturising serums, sprays, creams lotions and sheet masks are all tailored for sensitive and problem skin. This article written in collaboration with our founder accredited Singapore dermatologist Dr. Teo Wan Lin, explains the differences between different types of moisturisers. This is a complete guide for you to decide which type of moisturiser is best for your lifestyle and skin needs.
1. Moisturising Cream
The Multi-CERAM is a cult favourite moisturiser in our pharmacy. Our partner dermatologist clinic TWL Specialist Skin & Laser Centre dispenses this moisturiser to patients with severe eczema and other forms of dermatitis. It is formulated with several key ingredients including various forms of ceramides, which are dermatologist recommended for repairing the skin barrier.
The skin barrier prevents external allergens from penetrating the skin. This prevents the immune cells from overreacting and triggering off an allergic reaction. Eczema is no longer regarded as an allergic disease. Rather, dry skin, dermatitis and eczema exist on a spectrum of diseases caused by a failure of the skin barrier function. Ceramides are the fatty lipids that join the skin "brick" cells together in the brick wall cement model of skin. The ideal moisturiser is one that replenishes ceramides at the same level as the natural skin composition.
The Multi-CERAM contains a blend of plant based ceramides ideal for moisturising dry skin. Our pharmacy formulates it as a prescription emollient device, which is a term in paediatric dermatology for defining the ideal moisturiser towards dry skin and eczema. This means there are additional antioxidants, usually in the form of botanical extracts. These extracts reduce long term reliance on steroid creams. Consequently, the Multi-CERAM is formulated as the best moisturiser for dry and sensitive skin in humid Singapore. It is also suitable for acne prone skin. This is because of its readily absorbed texture which does not pill or feel sticky in Singapore's climate.
2. Moisturising Lotion
A lotion is an in-between of a serum and a cream. Essentially it has more oil content than a serum, but less than a cream. This water component is what makes it comfortable on skin in hot and humid weather. It is also what we know as a moisturising emulsion. The Radiance Fluide is a moisturiser suitable for the face in humid weather like Singapore. This is because facial moisturisers can cause increased sweating and discomfort in humid countries. An emulsion or lotion formula also looks more natural under makeup.
For those suffering from oily or acne prone skin, an emulsion like the radiance emulsion can prevent the oily-dehydrated skin phenomenon. When you observe you have both oily and dehydrated skin, this may be because you skip moisturiser. It is a myth that you do not need moisturiser if you have oily skin. Oil production occurs as a result of overactivity of the oil glands. This is what we know as sebum. Dry skin is a problem with the skin barrier failure. Using pimple creams with drying effects can result in having both sebum excess and dry skin from skin barrier failure. Using a well formulated moisturising lotion like the Radiance Emulsion can restore the balance of oil production and heal the skin barrier.
3. Moisturising Serum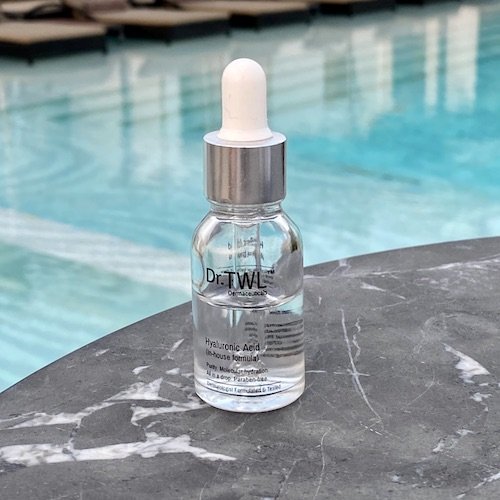 Serums are not often the first we think of as moisturisers. However, they do play a role in terms of layering skincare. Layering skincare is important in hot and humid climates like Singapore. It is not practical nor comfortable to be reapplying moisturiser creams all day long. Also, certain active ingredients are best deliverable in a serum formula. Choose the hyaluronic acid serum which is our cult favourite best seller serum for all skin types. It is preservative free and freshly compounded at 1%, a multi-weighted molecular formula that deeply penetrates the skin. For dry skin and eczema on the face, use this right after cleansing with a gentle cleanser. Follow with the Multi-CERAM applied liberally over the entire face.
4. Moisturising Spray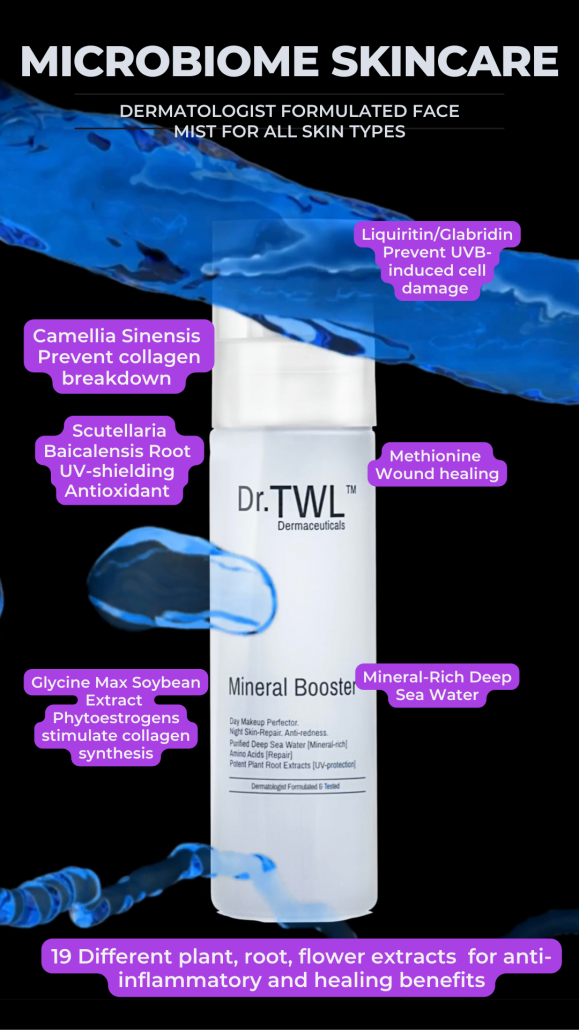 Moisturising sprays are overlooked in a good skincare regimen for sensitive and dry skin. The best moisturiser strategy is one that incorporates several active ingredients in a few different vehicles. This gives the best result rather than using one single product alone. This is because certain ingredients are stable in specific vehicles. For example, use the Mineral Booster based on purified deep sea mineral rich water with at least 17 different antioxidants as a face and body mist. This is best used before applying makeup, as a moisturising primer, after makeup and throughout the day to increase hydration levels of the skin without having to remove makeup. The best moisturising spray mist contains water soluble moisturiser ingredients such as polyglutamic acid and hyaluronic acid, together with glycerin that is a humectant. This means it traps water under the skin effectively.
5. Moisturising Sheet Masks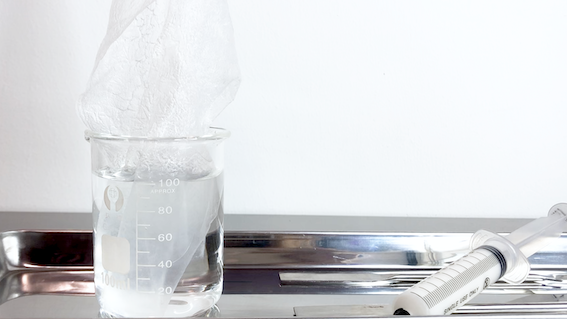 The concept of sheet masking actually originates from a concept in dermatology known as wet wraps. The technique is simple. Apply a damp cotton towel which will function as a wick, over your moisturiser on your skin. This increases absorption under occlusion. Our pharmacy developed a proprietary polysaccharide technology which allows 100% biodegradable plant fibres rich in natural moisturisers known as polysaccharides to function as the best moisturising face mask for all skin types. It is 100% preservative and chemical additive free as it uses medical freeze-dried technology in a sterile packing to ensure a 5-year shelf life without any chemical preservatives. It is fully safe for sensitive skin, as it does not contain any allergens. The Skin Healing Polysaccharide mask is used with the Multi-CERAM for treatment of eczema, and with the Radiance Emulsion for an intense brightening treatment.
Best Moisturiser Tips
Use a gentle mositurising cleanser if you have dry skin. The Le Lait Milk Cleanser is a highly recommended formula with calming camphor to soothe the most sensitive skin types. It has moisturisers incorporated in the formula with soothing antioxidants to calm and rebalance the skin microbiome. Dermatologist formulated for dry and sensitive skin types.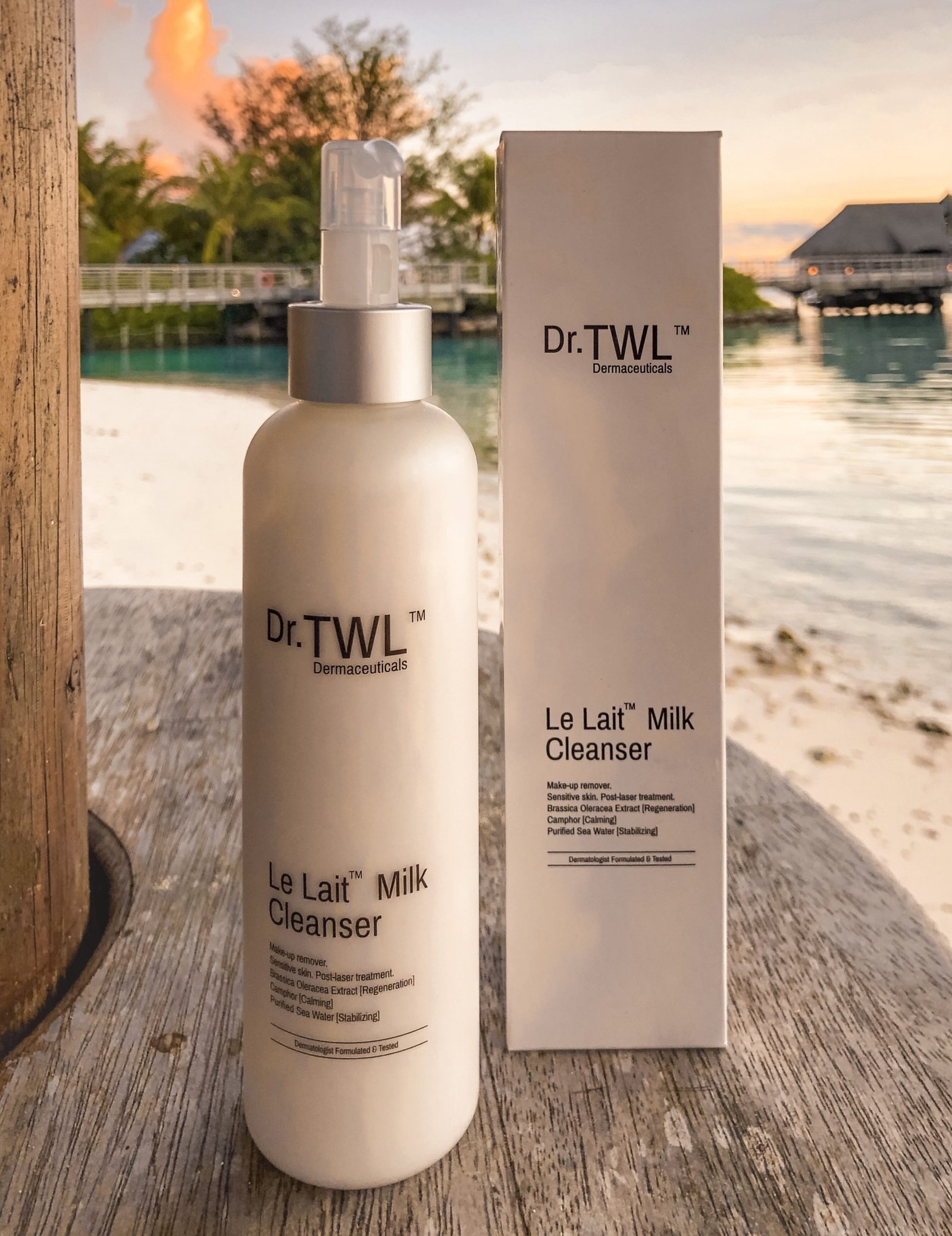 FAQ on the best moisturiser for dry skin, sensitive skin, combination skin and oily skin types
What type of moisturisers are available?
The best moisturiser is one recommended by dermatologists for universal skin types. It is a myth that different moisturisers are used for different skin types. A well formulated moisturiser repairs the skin barrier and strengthens skin.
When do I need to see a dermatologist?
The best way of determining if you have to see a dermatologist is if you have any of the following symptoms. Dry skin is usually just a sensation of dryness accompanied by flaking. However, dermatitis is a moderate to severe form of dry skin that requires specialist care by a dermatologist. Dermatitis is also what we know as eczema. Symptoms include redness, scaling and may be accompanied by skin swelling, yellowish crusts due to skin infections. If you have any of these symptoms, self-medicating with a dermatologist recommended moisturiser is not enough. Visit an accredited dermatologist as you may require prescription medication to reduce inflammation. If you developed these symptoms suddenly, it may be related to an underlying allergy to a skincare product. Stop all skincare products immediately and inform your dermatologist. The best way to prevent contact dermatitis to skincare products is always to use dermatologist recommended skincare brands.
Is my dry skin due to stress?
If you have a family or personal history of asthma, sensitive nose (allergic rhinitis), you are at higher risk of developing eczema or dermatitis. Therefore, always include a moisturiser twice a day in your skincare regimen. Both for your face and body. The best moisturiser strategy is always to use copious amounts, a thick enough layer for it to be visible. For increased absorption, it is best to use on slightly damp skin. For example, dermatologists recommend applying right after a shower.
Stress can cause flare ups of eczema. Dry skin itself that does not have severe flaking or redness can develop to eczema with stress. This is because the immune system reacts to stress. As a result, immune cells linked to eczema cause flare ups.
A healthy lifestyle with sufficient sleep and a nutritious diet can help the immune system stay healthy. This is one of the best methods to ensure your skin barrier stays moisturised and healthy.
What ingredients are in moisturisers?
Common ingredients are glycerin, ceramides, hyaluronic acid, polyglutamic acid, and panthenol. All these are incorporated in our pharmacy's range of dermatologist recommended moisturisers designed for dry and sensitive skin types. They are formulated for Singapore's humid climate to ensure maximum comfort on skin
What makes your moisturiser different from other dermatologist recommended brands?
Unlike dermatologist formulated brands for temperate climates, our pharmacy's skincare range has tested extensively for comfort and suitability in the tropical Singapore climate. Our partner is a dermatologist clinic that treats patients with moderate to severe dry skin and eczema problems. The moisturisers have all been clinically evaluated as effective and comfortable for Singapore weather. For example, they are not sticky and immediately absorbed without leaving any residue.
What moisturisers do dermatologists recommend?
The best type of moisturiser is one that is ceramide dominant and is universally tolerable by all skin types. This means it is free from common preservatives and irritants that can cause sensitivity for eczema patients. If you notice burning and stinging when applying a certain moisturiser, it may be because it contains certain preservatives. For extremely sensitive skin types, they may experience stinging even with these dermatologist recommended moisturisers. The pharmacy formulates the Multi-CERAM without these additives and therefore it does not cause stinging even on broken skin.
What is the best way to apply a moisturiser?
The best method is to apply on slightly damp skin right after a shower. On the body, you may use the moisturiser together with wet wrap therapy. On the face, use a cotton towel to enhance moisturiser absorption or use our skin healing polysaccharide mask.
Do I need moisturiser if I have oily skin or acne?
Yes. Even oily skin can become dehydrated due to failure of the skin barrier. Applying an appropriate moisturiser suited to your skin type and climate can prevent reactive seborrhea. This is a condition where already oily skin produces even more oil when extremely drying products are used.
What is the difference between dry and sensitive skin?
Dry skin is common with changes in the environment. For example, if you travel to a temperate climate, where the humidity is lower, you may experience dryness and tightness of skin. However, with moisturiser and return to Singapore, symptoms resolve. However, if you have persistent dryness, stinging flaking and redness, it may indicate a more serious failure of the skin barrier. Sensitive skin is a layperson term which can describe a range of reactive skin symptoms affecting those with eczema, contact dermatitis, rosacea and other skin disorders.
What is the best type of moisturiser for Singapore's climate?
The best type of moisturiser is one that contains the ideal lipid ratio that mimics your natural skin composition. It is important to use the correct technique such as wet wraps to maximise your skin's absorption of the moisturiser. Layering on different types of dermatologist approved skincare products may be a practical solution for those who wear makeup on their face or find it difficult to reapply moisturiser frequently during work hours.
Why is it so uncomfortable to use moisturiser in Singapore?
The uncomfortable sticky feeling of certain moisturising creams can be due to the presence of occlusive mineral oil. Mineral oil in itself is not bad for skin. However, for a hot and humid climate like Singapore, a moisturiser which has a higher mineral oil content might be uncomfortable on skin. It can leave a sticky feeling and it can also cause folliculitis which is inflammation of the hair follicles. Ceramide dominant moisturisers such as the Multi-CERAM is lightweight and effective.
How do I apply moisturising serums and facial sprays? How do I layer moisturising skincare?
Moisturising serums are the first type of moisturiser to apply in your skincare regimen after cleansing. This is because serums are most readily absorbable onto skin. For dehydrated skin, it is best to provide moisture in layers. This is a more effective intervention than simply relying on a single moisturiser for very dry skin. Theoretically, for dry skin, dermatologists agree that one can never apply too much moisturiser.
Practically, it is uncomfortable and inconvenient to keep applying moisturising cream in humid climates like Singapore as well. Our pharmacy recommends moisturising sprays as an add on that you can layer throughout the day with our moisturiser. Used together with serums, this can also help dry skin on the face due to frequent exposure to air conditioned environments. The use of both vehicles, serums and sprays with creams, can ensure optimal delivery of active ingredients. At the surface level of skin, these are also humectants that trap water. This reduces trans epidermal water loss.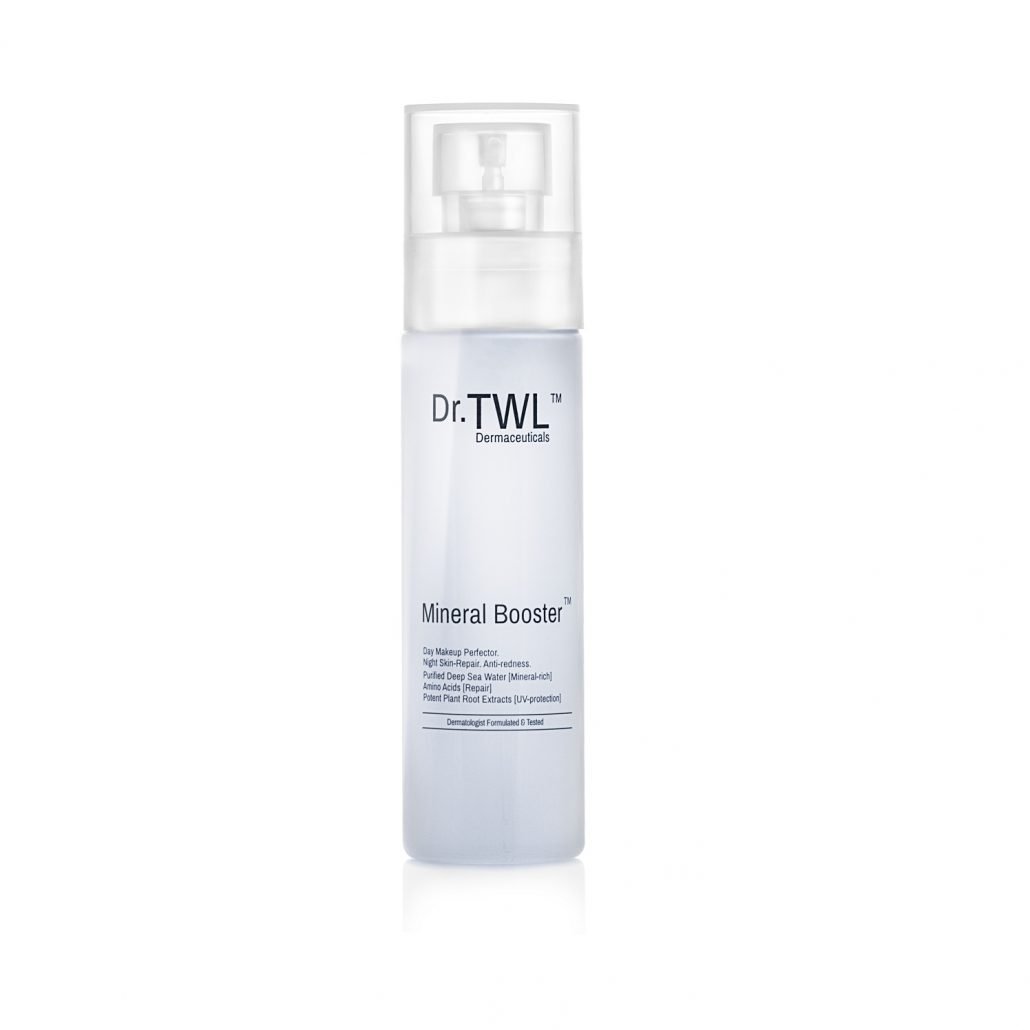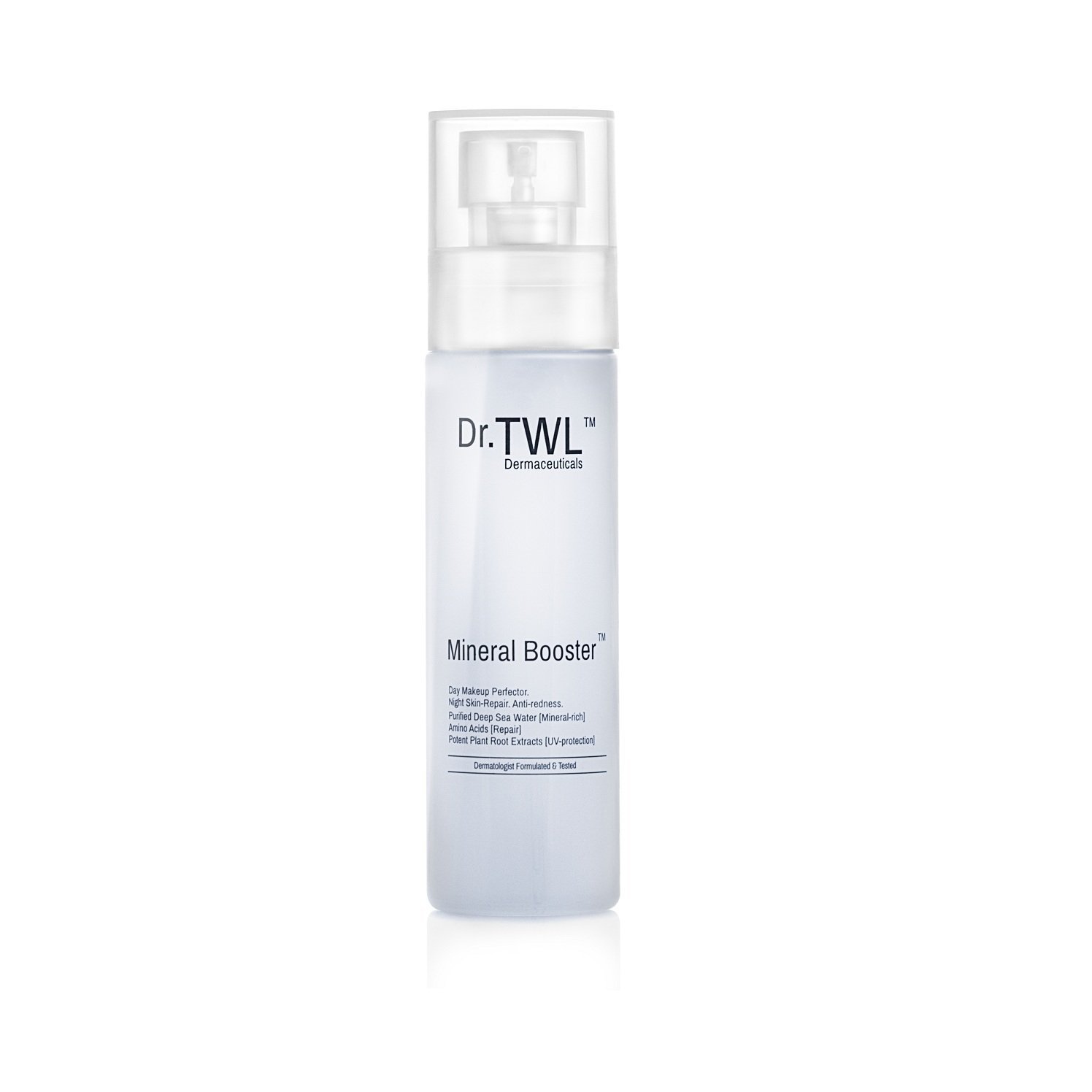 What are the best moisturiser ingredients in serums for dry skin?
The active ingredients in serums that have moisturising properties are usually hyaluronic acid and polyglutamic acid. These are water soluble and lightweight. This makes it suitable for application in a serum formula. Ceramides can also be added to facial serums. However, they tend to be more effective incorporated in moisturising creams.
What type of ceramide is present in the Multi-CERAM Moisturiser?
The best moisturising creams can contain a variety of ceramides. Phytoceramides are derived from plant seed oils. Synthetic sources of ceramide are also used. The pharmacy carries Multi-CERAM which is predominantly derived from plant based ceramides.
Dermatologist's Pro Tips on Choosing the Best Moisturiser for Singapore's Weather
If you're looking for the best type of moisturizer to wear in Singapore's humid weather, we hope this helps.
Check out the different skin care moisturisers you can get at our pharmacy. Ranging from serums, lotions to creams and sprays, there is an effective one for your skin needs. These are also designed to be convenient to use and adaptable for outdoor lifestyles.
Look out for the active ingredients which can help to increase your skin's natural reserve of moisture moisturiser creams.
Comfort is as important as function. If a moisturiser feels uncomfortable, it is unlikely you will keep applying it. This is especially so in Singapore. However uncomfortable it may be to apply creams in Singapore's humid weather, if you suffer from dry skin this is a must. Choose and test the best moisturiser for your skin.
The best moisturiser cream has an ideal balance of lipids which mimics the natural skin barrier constituents.
https://drtwlderma.com/wp-content/uploads/2021/10/Hyaluronic-Acid-Serum.jpg
500
500
Joanne Lim
https://drtwlderma.com/wp-content/uploads/2023/02/Logo-300x128.jpg
Joanne Lim
2022-06-11 00:04:44
2023-05-23 00:48:12
5 Best Moisturiser for Dry Skin in Singapore Climate