Singapore Dermatologist Insights to Teleconsultation
Are you searching for an accredited Singapore dermatologist? The COVID-19 pandemic has changed the healthcare scene entirely over the past few months. Did you know that dermatologists have long established a protocol for teleconsultations known as teledermatology? In this article, we will take you through how a Singapore dermatologist conducts a video consultation. In this case the proper term is teledermatology.
Teledermatology refers to a set consultation protocol by accredited dermatologists, involving similar principles which are employed in the dermatology clinics for actual patient consults. In fact, dermatologists believe that the practice of dermatology is the best positioned medical specialty for the practice of teleconsultations. Read on in our interview with Singapore dermatologist, Dr. Teo Wan Lin, to find out more about her thoughts on teledermatology.
Dr. Teo, give us an introduction to the practice of dermatology in Singapore?
Every Singapore dermatologist is registered with the Ministry of Health as medical specialists in dermatology. This means they are the experts in diseases of the skin, hair, scalp and nails. The scope of practice covers medical, cosmetic/aesthetic and surgical dermatology. In Singapore, dermatologists are the only accredited specialists treating the skin for cosmetic and aesthetic concerns such as pigmentation, blemishes, scarring and ageing. They use technologies such as HIFU (High Intensity Focussed Ultrasound), laser, injectables such as fillers and lasers for facial rejuvenation.
Medical dermatology includes treatment of chronic skin diseases. These include eczema, psoriasis, immune related blistering conditions of the skin, allergies and skin infections. Surgical dermatology focuses on screening and excision of lumps and bumps on the skin. The lumps and bumps can range from cysts to skin cancers. Skin cancers include non-melanoma skin cancers such as basal and squamous cell cancers, to melanoma skin cancers.
Dermatologists undergo rigorous training and qualifying examinations for their diagnostic skills. They are also assessed on their comprehensive approach to treatment and strong understanding of medications and how they work. Their role is to process the information from the patient's condition, arrive at a diagnosis and a set of differential diagnosis. They then communicate this to the patient (a layperson) in an easy to understand format. As diseases of the skin tend to be chronic and visible, patients suffer psychosocial effects as well. Dermatologists learn to communicate sensitively and build a long term rapport with their patients as part of treatment.
Can you share with us why dermatology is suitable for teleconsultations?
The practice of dermatology is very suitable to teledermatology because it is primarily a visual diagnostic specialty. This means that a trained dermatologist is best thought of as a human "scanner" with a set of algorithms "built-in" to generate diagnostic accuracy. The training of a Singapore dermatologist and dermatologists worldwide is rather homogenous. They all go through at least 5 years of specialised training in basic science of skin, pharmacotherapy (drugs and topicals) and certifying examinations. That being said, do check your doctor's accreditations. This is because only dermatologists qualified by the Ministry of Health in Singapore are skin specialists. Not all who offer "teleconsultations" may be dermatologists. If in doubt, you may also reference to a list of every Singapore dermatologist on the Dermatology Society of Singapore's website here.
Teleconsultations involve history taking via an encrypted video call, examination via a set of standardised photographs taken in consistent lighting (e.g. bright white daylight is recommended). The consulting dermatologist then shares the diagnosis and treatment options with the patients. Following this, courier services send over the medications. About 90% of dermatology cases are suitable for care over telecommunication. This is except for certain conditions such as skin cancer screening, where in-person examinations are still preferable. Depending on the type of moles present, some suspicious looking moles need a dermatoscopic examination. Dermatologists use a high-powered microscope-like instrument for dsuch examinations, where the dermatologist is able to see the structure of the cells.
What other conditions require an in-person consultation by a Singapore dermatologist?
There are some conditions within dermatology that are a bit more urgent and that would include blistering conditions. It is too technical to go into the details of what these may be. A broad rule to go by would be severe inflammation, underlying infections and autoimmune disorders that can cause blistering. Why blistering is a more urgent is because it can affect one's hemodynamic status. When there is a breach in the skin barrier, you can lose a lot of water electrolytes. This affects your body system functioning, and the doctor needs to evaluate you in person.
The other categories of patients that would need an in-person dermatologist's review would be in the very young or elderly. Also, if you have a suspected drug allergy, what we call an exanthem. This requires urgent care, as it can evolve into a life threatening condition known as Stevens Johnson Syndrome and Toxic Epidermal Necrolysis. Important features to note here, are if there are ulcers and if there is suspicion for involvement of a drug. For this category, the patient needs to undergo admission to the hospital for observation. Outpatient dermatology forms the bulk of caseload for any Singapore dermatologist. Inpatient dermatology focuses on management of conditions that can have a systemic effect. This is where we need to monitor closely the other organs like the liver and kidney.
As long as cases fall under our typical outpatient categories, teledermatology care will be suitable. These cases include chronic skin disease, or conditions that don't involve the mucous membrane areas (the lips and genital areas).
How does a teleconsultation usually go with a Singapore dermatologist?
It starts off with my staff nurse sending over assessment forms after you have registered. The normal registration process involves the filling of consent forms for personal data protection. The fact is that even if it is taking place over a video conferencing platform, an official medical consultation is still occurring medicolegally. Therefore, we need to document the consultation for records that are auditable as such.
Communications wise, a verified email address and contact number is essential. The form includes details such as drug allergies, your medical history as well as current complaints. Specifically, we also need to record the duration and location of symptoms. For our review patients, an update of their condition speeds up the process. This is so that the actual consultation zeroes in on targeted questions and discussion of treatment options. My nurses also screen through forms ahead of the consultation to pick up urgent cases that would require in-person review.
Our medical database is very important because of privacy and record-keeping. History taking often includes family history, personal history of skin conditions so it would be helpful to have these on hand. Specific to the complaint, important questions are commonly: when was the last attack if it has recurred, how many attacks one has had in the last 3 months? Any previous doctor visits, current medications you are on, or any other home treatments etc. In the subsequent clinical examination component, it is pre-assessed prior to the consult and further requests for images will be made during the video consult if necessary.
Along with trending issues is the concept of "indoor skin" problems, can you share with us about that? A common topic we hear about is breaking out a lot more while staying home, do you notice the same kind of trend? From the perspective of a Singapore dermatologist, what are some reasons for this?
In my private practice as a Singapore dermatologist, it is a preselected group of patients that I am already seeing and these patients would be those with at least moderate severity acne. For moderate to severe acne, we don't expect that lifestyle changes would dramatically affect their pimples. Besides, they are on treatment, so it is probably not fair to reference my group of patients.
In general, it is no surprise to me at the phenomenon of "indoor acne". This is because certain changes in your daily routine would present to your body as a type of stress. I am confident based on the patients I've seen for the last decade, stress is definitely a trigger for skin conditions.
What constitutes as stress? It is helpful to bear in mind that stress may not be manifest typically, as a lack of sleep or meeting tight deadlines. Anything that is a change, where it is not usual for your body, can be a form of stress. It is good if you are not feeling particularly anxious in the midst of the pandemic, although it is probably very hard for people to be that self-aware.
As a Singapore dermatologist, do you think it is better for your skin to be indoors or outdoors?
The indoor environment is generally preferable for your skin health, over an outdoor environment. We do need our dose of vitamin D. A lot of people, who are chronically avoiding all sun exposure, become vitamin D deficient. Consequently, I do not recommend avoiding sun exposure completely. Rather, I would recommend to avoid outdoors, for periods with the strongest UV index such as from 11am to 3pm. In addition, use a good sunscreen. A sunscreen of SPF 50, such as the lightweight SunProtector, would be sufficient. A diligent skincare routine using antioxidant cosmeceuticals would also be beneficial, be it indoors or outdoors. The Radiance Fluide Hydrating Emulsion, infused with botanical antioxidants, is frequently used by my patients who want a simple one-step moisturiser. The oil-in-water emulsion imparts a light-weight feel, particularly suitable to the humid climate in Singapore.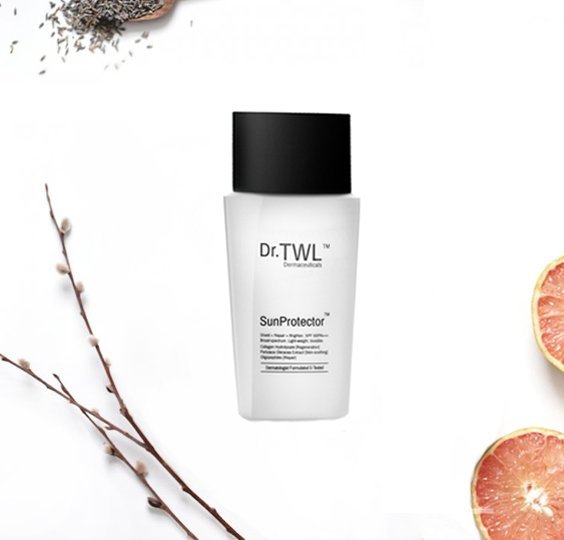 In Singapore usually, most people are already indoors most of the time in office. I am quite confident that the factor here is a lifestyle change that presents as stress. Also, exercise is beneficial for skin health and health in general as shown in many studies. This is because your body metabolism kickstarts everything, including wound healing and release of endorphins. All of these processes are beneficial for the functioning and health of every single organ. Your skin is no exception. If you are staying at home for prolonged periods, I think there is definitely less physical activity and metabolism as a whole.
https://drtwlderma.com/wp-content/uploads/2020/05/Singapore-Dermatologist-Teleconsultation.jpg
1443
1920
Administrator
https://drtwlderma.com/wp-content/uploads/2023/02/Logo-300x128.jpg
Administrator
2020-05-15 16:39:33
2021-09-01 21:13:08
Singapore Dermatologist Insights to Teleconsultation