Best Beauty Blender for Anti-Aging Skincare Makeup Application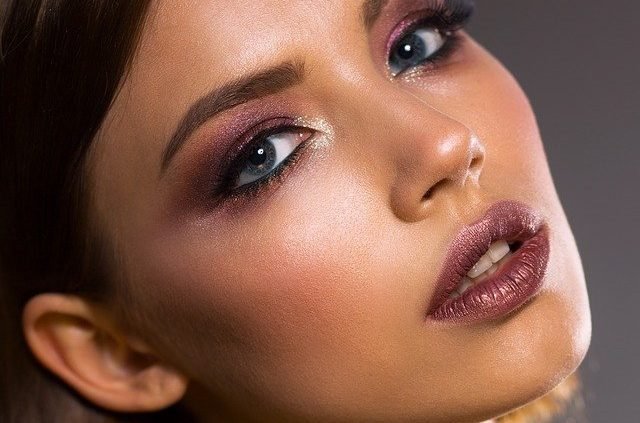 A beauty blender is a versatile makeup sponge that can be used in many products, including foundations and concealers for example. In this article, we take you through the science behind the best beauty blender for anti-aging, and explain importance of the method of makeup application.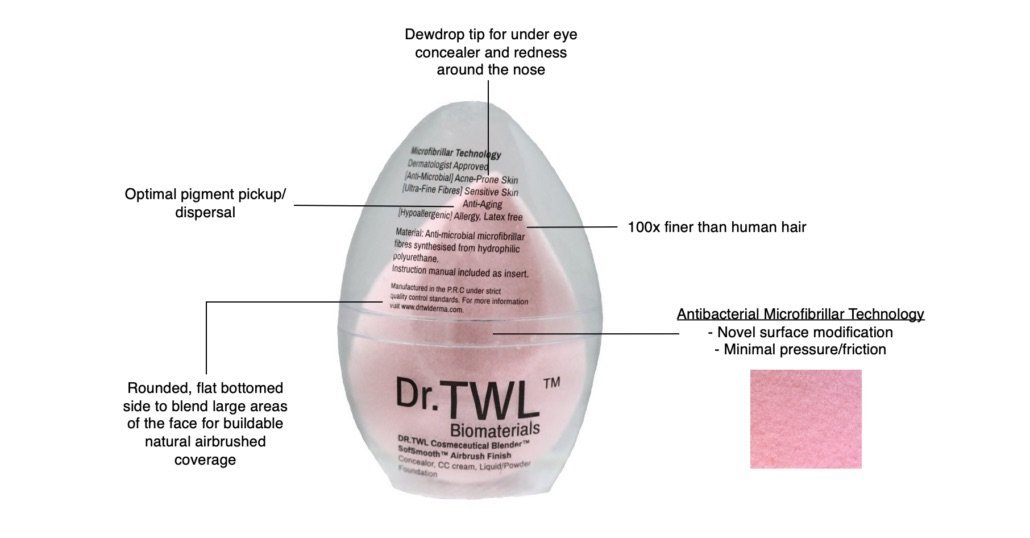 "Along with the evolution of my skincare makeup concept launched in September 2019, and featured by Cosmetics Design Asia as a novel personalised color concept according to skin tones, is the Sofsmooth™/SofSculptor™ beauty blender series which uses a novel smart fabric modification to the traditional beauty blender for application of makeup," Dr. Teo Wan Lin, accredited dermatologist.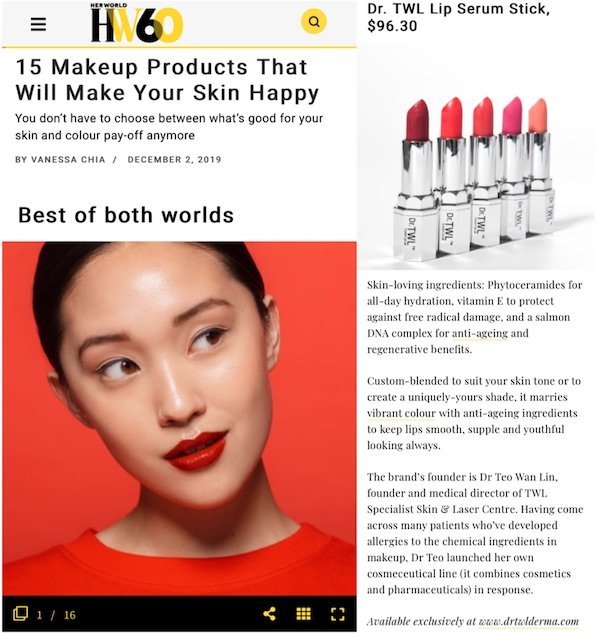 Do you know that every time you apply pressure or drag your skin, you are accelerating the aging process? This cumulative friction on sensitive facial skin can result in skin laxity and wrinkles as you age. With this in mind, the Sofsmooth™ and the Sofsculptor™ Smart Beauty Blenders are designed with a novel surface modification using microfibrillar technology. In addition, it relies on Vanderwaals forces which enables efficient pigment pickup and dispersion, with minimal product waste and minimal textile skin friction. With ultra-fine microfibrils finer than a strand of silk, and 100x that of human hair, it is an anti-aging applicator for perfect airbrushed concealing with our Dream Concealer™.
The Science Behind the Best Beauty Blender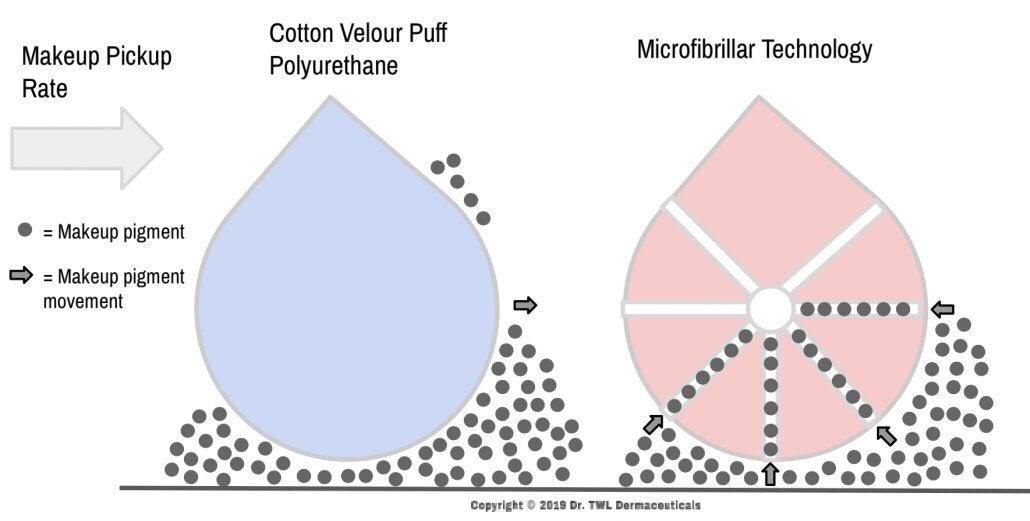 Let me explain what Vanderwaals forces are. If you have ever seen a gecko climbing on the wall, you may have wondered what forces are behind it sticking to the wall, defying gravity. To explain this, look under the gecko's feet and you'll notice hundreds of tiny hairs microscopic hairs called setae. These fine hairs enable the gecko to generate a gentle suction that allows it to adhere to the wall. A strand of silk measures 1 denier. However, the ultra-fine microfibrillar beauty blender contains fibrils which are even finer than that.
Best Beauty Blender for Minimal Makeup Waste and Maximum Pigment Dispersion
Traditional beauty blenders absorb more concealer than when applied directly on the skin.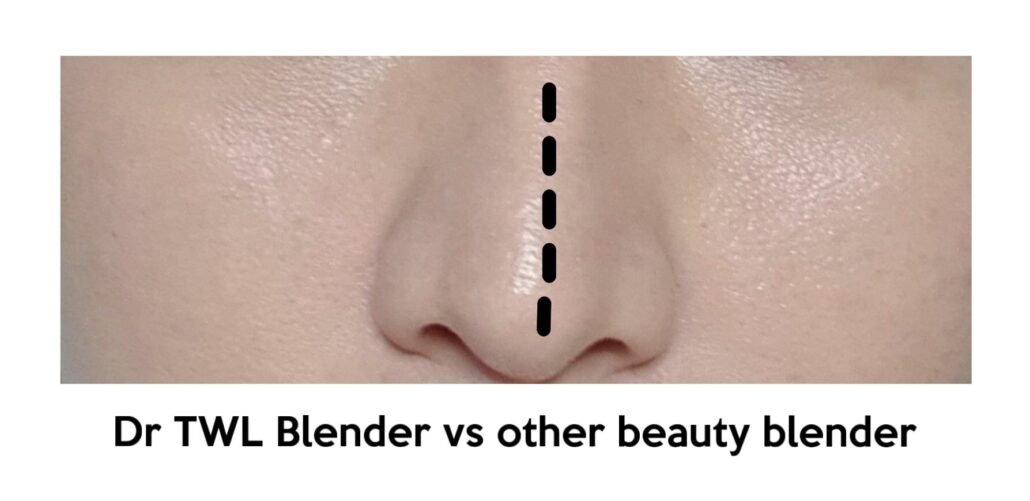 I've compared your beauty blender and the blender from another brand. I noticed that your beauty blender will blend more product onto the skin (more coverage) and slightly mattifes the foundation compared to the other blender. It also blurs pores better and is slightly firmer.

– Zoelle Lim, Professional Makeup Artist
The fibres on the Smart Beauty Blender are able to attach themselves to the finest makeup particles. This enables it to minimise product wastage, and allows for full coverage with minimal makeup used. In addition, the microfibre double weave prevents microorganism growth and enhances makeup hygiene. The CUIONS anti-microbial storage pouch disinfects the beauty blender on contact, killing 99.9% of surface bacteria. Hence, it is suitable for individuals with acne, eczema, rosacea, and sensitive skin.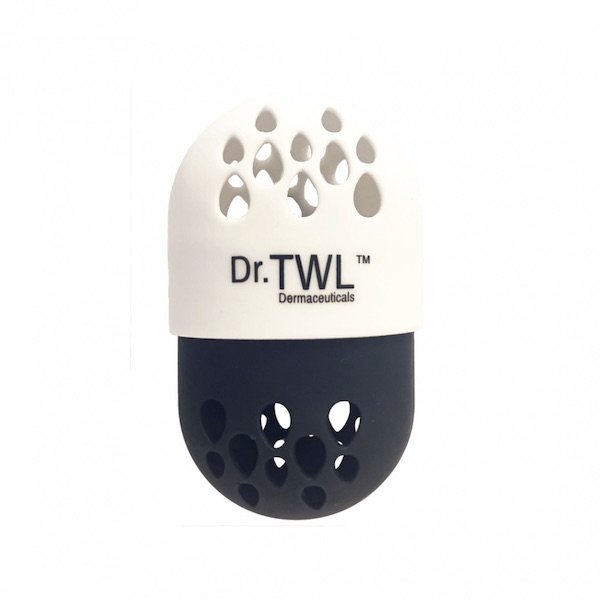 Best Beauty Blender: An anti-aging skincare makeup tool for aging skin
Traditional methods of makeup application can drag on sensitive areas of the skin. Hence, in order to avoid streaks or to achieve a professional finish, tools such as makeup brushes and sponges are required for an airbrushed appearance. Most sponges cause a lot of product wastage, and has suboptimal pigment deposition as compared to makeup brushes.
The Dr.TWL Smart Beauty Blender series is essentially a combination of an ultra-fine makeup brush and a traditional sponge. It fuses together the best in makeup artistry and minimizes pressure on the skin. Furthermore, science has proven that individuals with sensitive/acne prone skin actually have reported greater feelings of discomfort to friction from surfaces. Consequently, the design of the anti-aging applicator takes sensitive skin in mind," Dr. Teo Wan Lin, accredited dermatologist.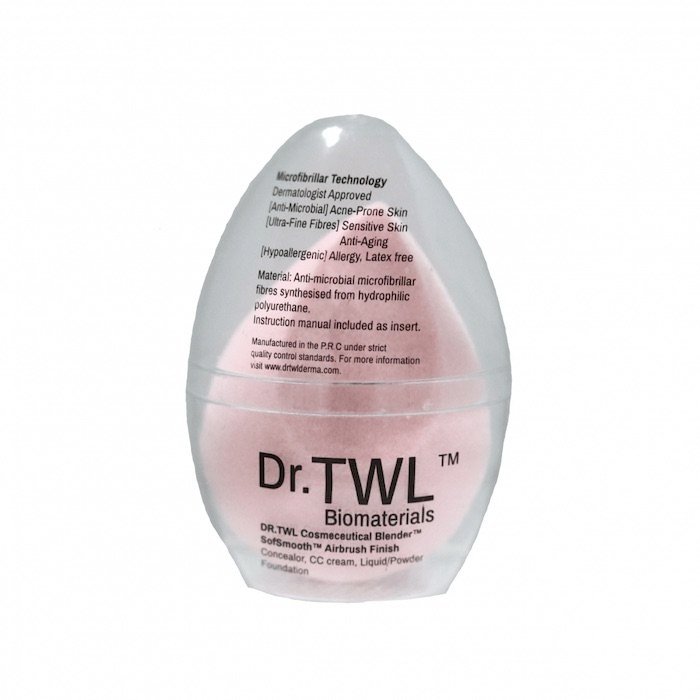 Does the method of makeup application affect your skin?
The answer is yes. For individuals with diseased skin as well and those with normal skin, using makeup brushes and incorrect application techniques (i.e dragging as opposed to patting), can result in increased friction and skin laxity after many years of use. The reason for dragging and rubbing is often due to ineffective pigment dispersion, leading the user to use more effort to get the pigment to the skin.
One may wonder why we even need makeup tools; can't we just apply makeup with our fingers? Some skilled makeup artists do use this technique, but for a professional makeup effect, tools are required. The Smart Beauty Blender takes all of this into consideration. As a result, it is the ideal skincare makeup anti-aging applicator to minimise pressure on the skin.
The method of applying makeup or concealer to sensitive areas like the face, and in particular the eyes and the lips, makes a difference in the medium to long term with regards to its impact on skin aging and skin health. Makeup brushes may be irritating for certain individuals with very sensitive skin. Individuals with atopic dermatitis or eczema have heightened sensations of skin discomfort to normal triggers which normal individuals do not have. This highlights the importance of minimal friction when it comes to interacting with your skin.
What are its benefits?
The SofSmooth™ and Sofsculptor™ beauty blender is an all-in-one skincare makeup application tool with the following properties:
1. Utilizes patting/dabbing method of skincare makeup/blush/concealer application to reduce long term mechanical pressure on skin
2. Use dry with both liquid/powder formulation
3. Self-cleaning antimicrobial synthetic weave, does not need to be washed as it inhibits bacterial growth, used with contact disinfecting CUIONS storage pouch. Replace every 3 months.
Tips for usage of the Dr.TWL Beauty Blender
The Dr.TWL beauty blender can be used dry, and is suitable to be used with both liquid and powder formulas.
Use Dry: Dip small amount (you only need half the usual amount for a natural, translucent finish) to apply, build layers if required by tapping. Finally, pat gently to allow for a natural flawless finish.

Recommended for use with: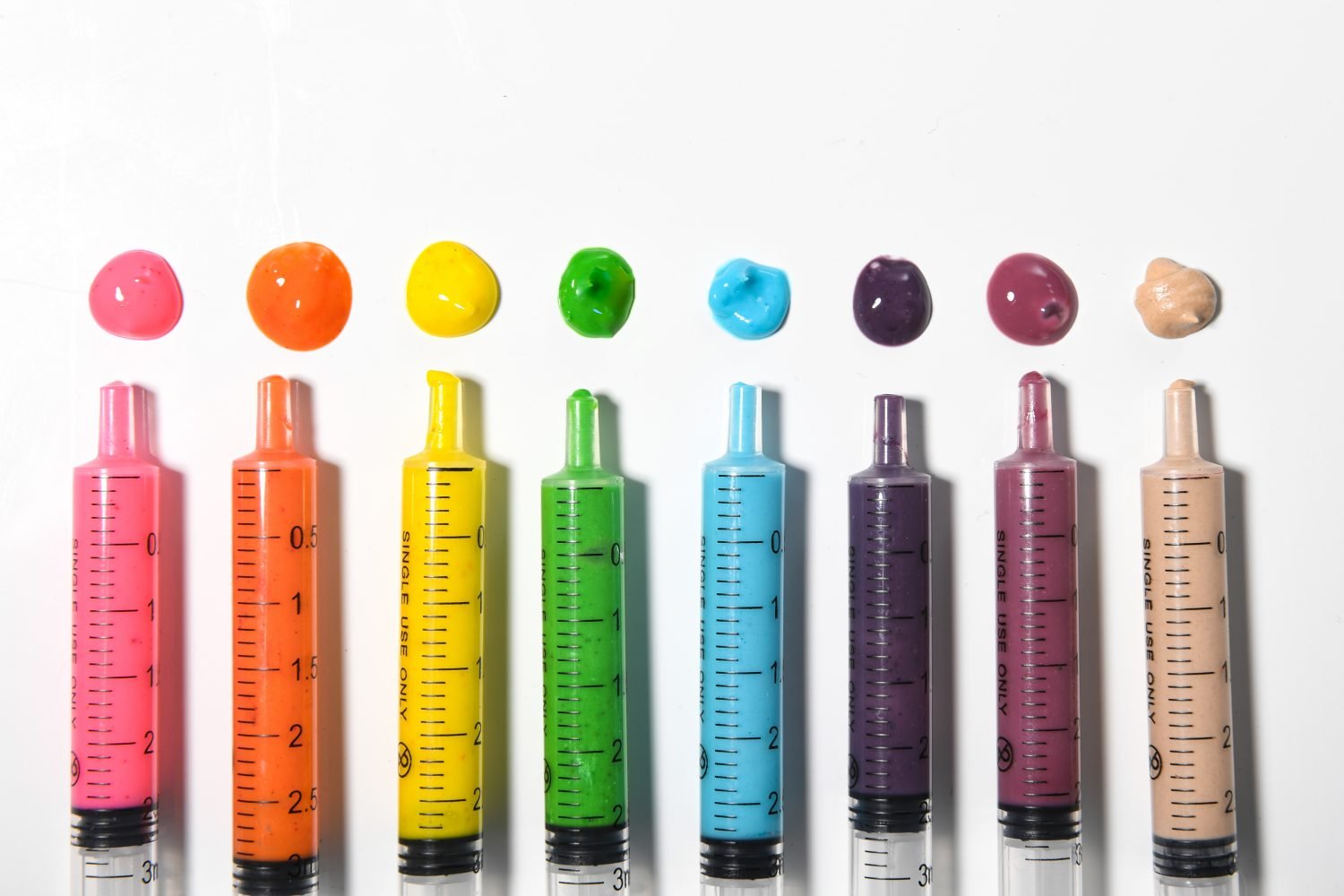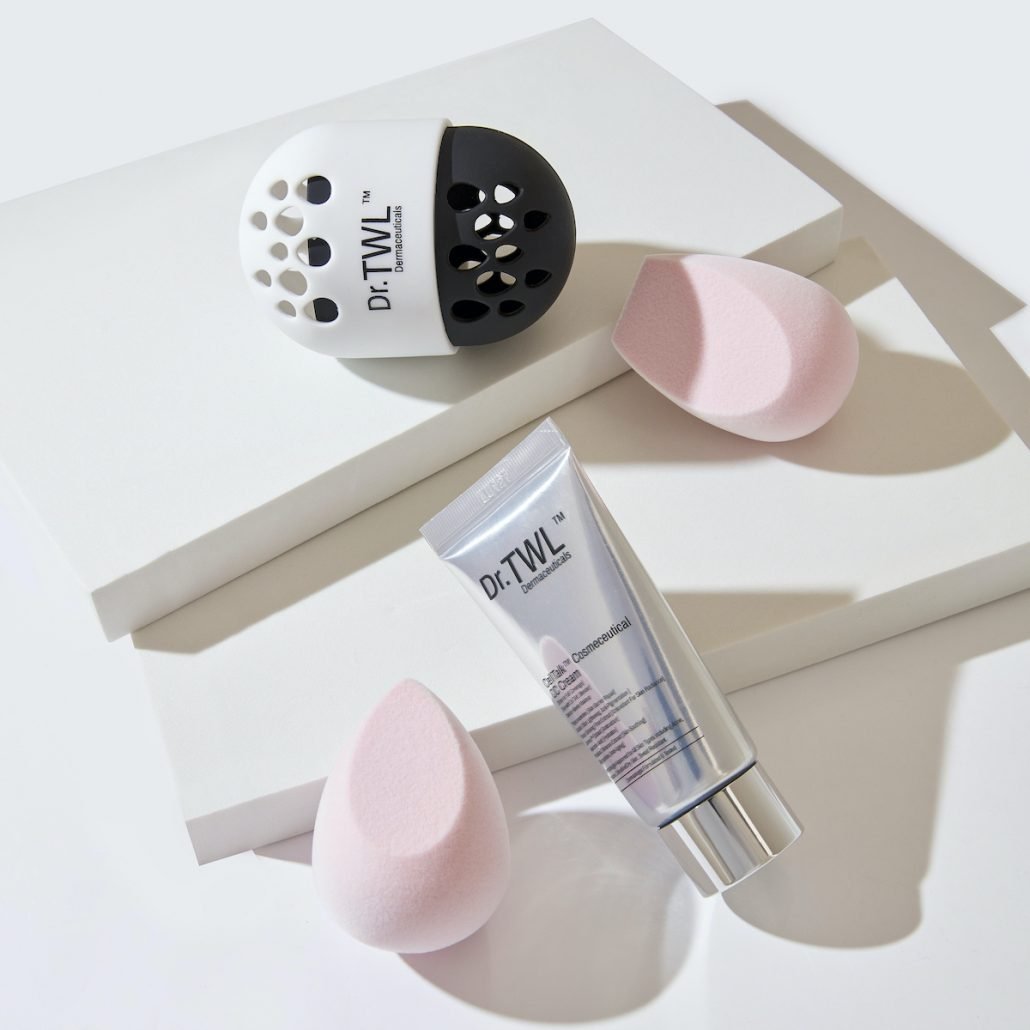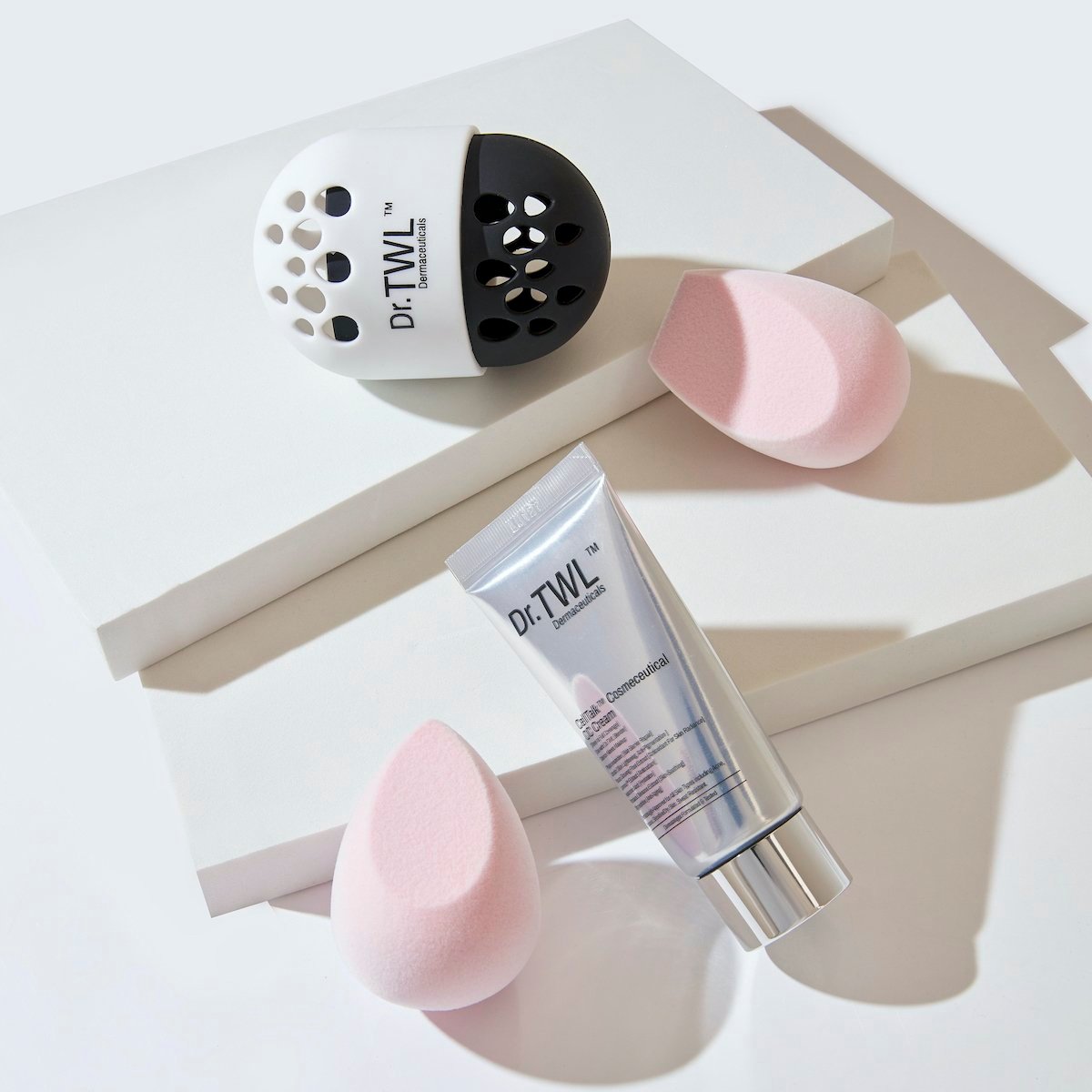 X When applying the CC Cream, do not buff/drag it onto face as it will remove all the colour correcting you did earlier.
✔ Instead, use the Sofsmooth™ Beauty Blender or the SofSculptor™ to apply. This way, you are pressing the CC cream onto the skin you colour corrected and not moving it onto other parts of the skin that does not need correction.
https://drtwlderma.com/wp-content/uploads/2020/11/Beauty-Blender-Makeup.jpeg
498
640
Administrator
https://drtwlderma.com/wp-content/uploads/2023/02/Logo-300x128.jpg
Administrator
2020-11-11 13:18:49
2022-02-08 00:24:29
Best Beauty Blender for Anti-Aging Skincare Makeup Application