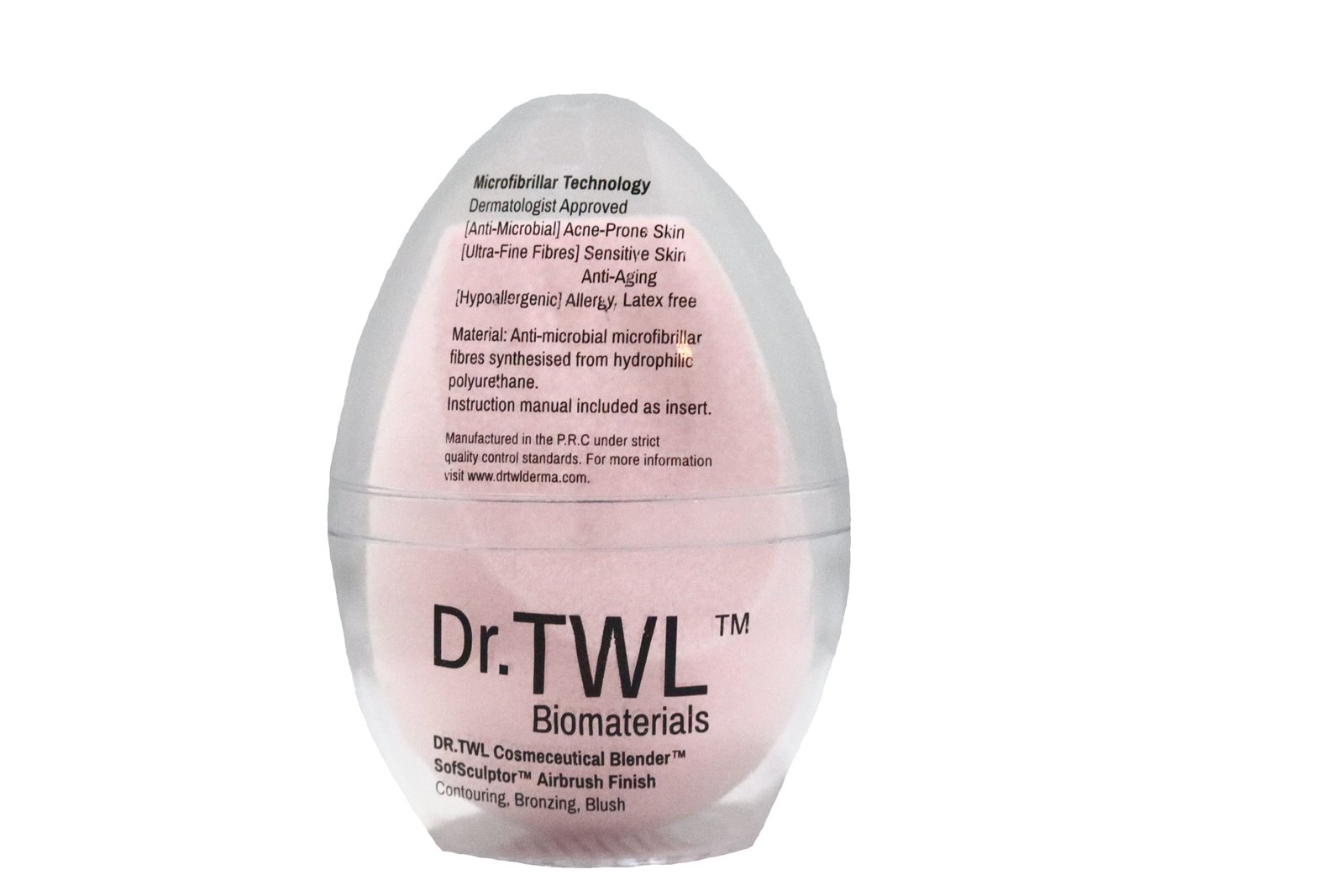 Cosmeceutical Blender™ – Smart Beauty Blender Alternative SofSculptor™ Airbrush Finish
[Features] Ergonomically designed angled sides for illuminating highlights, contours of the cheekbones. Rounded sides for flawless blending.
[Material] Anti-microbial microfibrillar fibres synthesised from hydrophilic polyurethane.
BENEFITS
Microfibrillar Technology
Dermatologist Approved
[Antimicrobial] Acne-Prone Skin
[Ultra-fine Fibres] Sensitive Skin, Anti-aging
[Hypoallergenic] Allergy, Latex free
Read more about the benefits here.
DIRECTIONS FOR USE
Contouring, Bronzing, Blush
[Use wet] Wet sponge, squeeze dry, then stipple. Powder bronzers, blush and highlighters. Alternatively, spray our Mineral Booster™ on the sponge for a more flawless look. 
[Use dry] Dip small amount (you only need half the usual amount for a natural, translucent finish) to apply, build layers if required by tapping, then pat gently  to allow for natural flawless finish.
Key Features of Dr TWL's Cosmeceutical Blender 1. Makeup sponge/blender + airbrushed finish 2. Versatile and works with both liquid/powder foundations3. Ant…