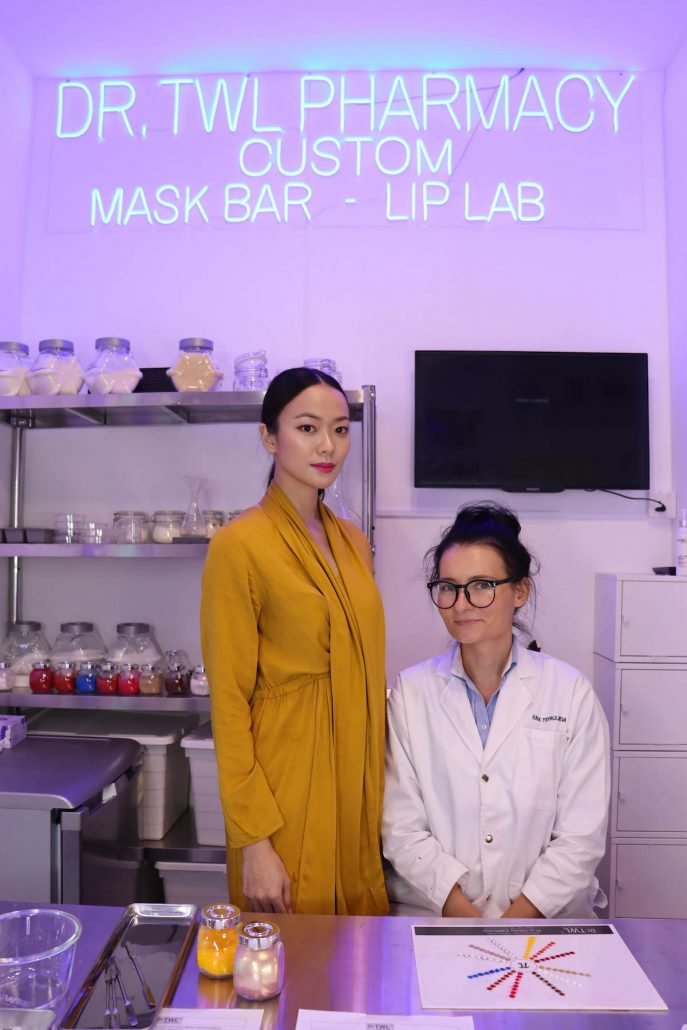 Pi- π – The Cosmeceutical Custom Makeup Lab
Science Meets Makeup
"Beauty is all about skin health and embracing one's individuality. The creation of our Pi-π cosmeceutical makeup lab is an extension of our current skincare cosmeceutical research and development offering, incorporating science based pigment technology with advanced skincare formulations. The lab is named after the symbol π, inspired by its roots in mathematics and science, symbolising our definite color science system that I created—with infinite possibilities." Dr. Teo Wan Lin
We pride ourselves as the premier dermatologist developed cosmeceutical makeup laboratory, the flagship store was launched August 2019 in Singapore, as an extension of an established cosmeceutical skincare arm, Dr. TWL Dermaceuticals. Our on-site lab is headed by Consultant Dermatologist Dr. Teo Wan Lin and assisted by chemists and color technicians to develop cosmeceutical bases for makeup.
Located in a specialist dermatologist practice, the makeup lab is part of care provided to dermatology patients in terms of long term cosmetic enhancement. Our color specialists are trained in makeup color correction for sufferers of rosacea, acne, dull skin, pigmentation and dark circles.
Our makeup laboratory is borne out of our dermatologist's commitment to the research and development of cosmeceuticals makeup, incorporating novel techniques with the help of makeup artists and chemists to offer artist-quality makeup pigments in cosmeceutical bases which help to anti-age skin.
[Our Commitment to Makeup Safety]
As a dermatologist spearheaded laboratory, the Dr. TWL Cosmeceutical Makeup lab is commited to making a difference in the makeup industry, by incorporating cosmeceutical active ingredients for skin health and by using strictly FDA-Approved 100% pure mineral colorants for eyes and lips. Every makeup product is also developed with a cosmeceutical base with active skincare ingredients, with zero bulking agents and using pure, inert mineral pigments which are , safe for use on sensitive areas such as the lips and eyes.
All eye/lip products are chemical preservative-free, paraben-free, consisting of 100% edible ingredients.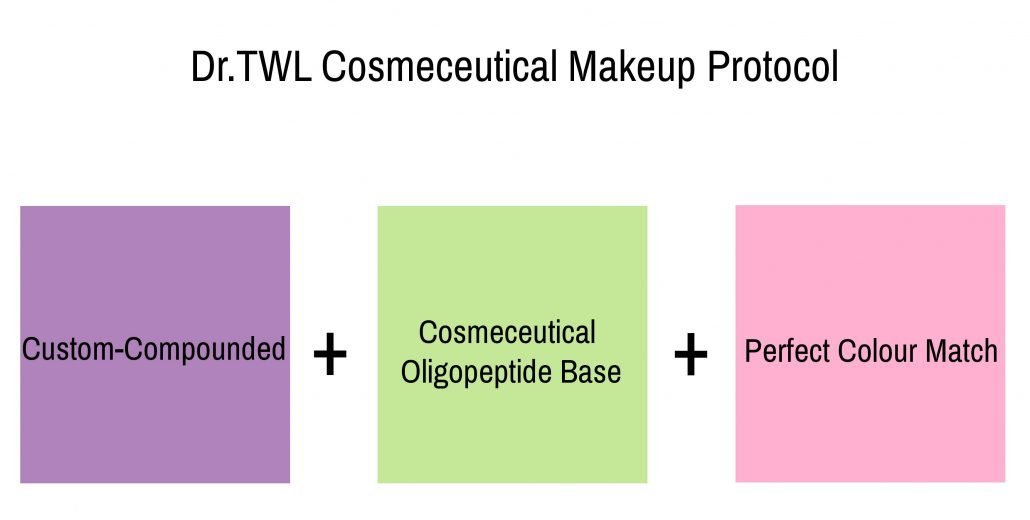 "Our focus is on showcasing healthy, glowing and radiant skin instead of covering up with layers of makeup. Our cosmeceutical makeup provides coverage but also heals your skin."Dr. Teo Wan Lin
This protocol is developed in our laboratory with an accredited dermatologist, chemist and pharmaceutical engineer, in conjunction with leading makeup artists to incorporate cosmeceutical makeup into your routine, for blemished, hyperpigmented, acne-prone or ageing skin, to conceal and heal.
[Custom-compounded On Site] The experience is available via virtual e-consult as it is customised to each individual's skin tone and evaluation of problem areas.
[Individualised Cosmeceutical Oligopeptide Base Selection]
Cosmeceuticals are currently used for adjunct treatment of skin conditions, as well as for anti-ageing. Our dermatologist incorporates these evidence-based active ingredients for skin healing into makeup.
The base of our color correction makeup primers are a dermatologist-formulated, peptide enriched emulsion—lightweight and instantly absorbed, which are further titrated, according to your skin tone. Our cosmeceutical base is suitable for sensitive / ageing skin / eczema / rosacea / pigmentation / acne prone individuals.
Dream Concealer™- Color Correction Service
[The Pi-π Effect] [Scientific Colour Correction]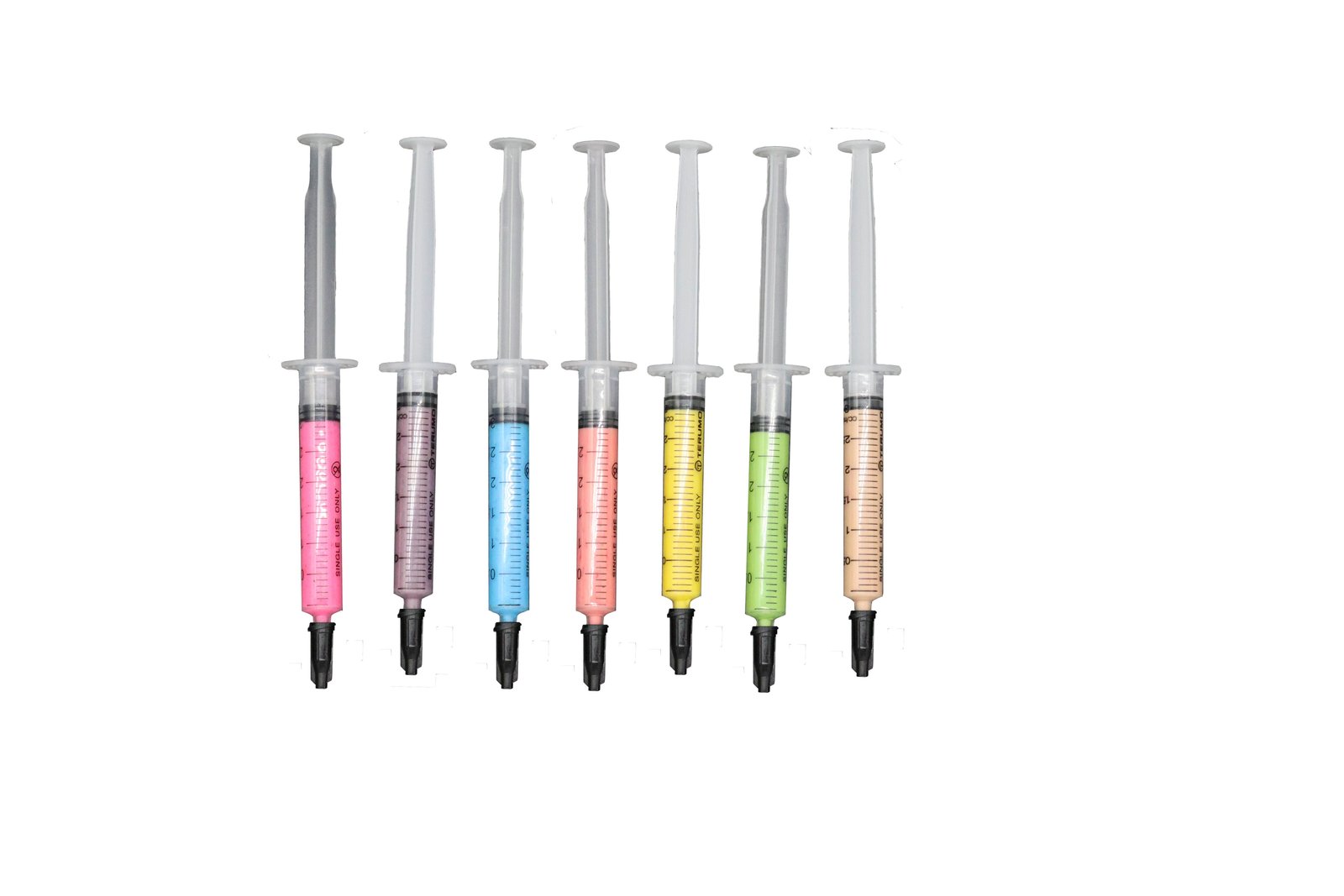 Do you yearn for the perfect concealor? Our advanced Colour Science System applies algorithmic titrations of mineral pigments and natural luminescence to counteract your skin blemishes. This is further adjusted to your natural skin tone for the most natural, luminescent finish with no lines/cakiness, minimising amount of product on skin with maximal coverage.
[Perfect Colour Match for 100 Shades] Dr.TWL's Scientific Skin Tone Analysis
Everyone's skin tone and problem areas are different. Why should foundation and concealer be the same? The perfect foundation cover and concealor is actually about getting colour correction correct. As experts in scientific skin tone analysis, we make that happen with the protocol we developed—our scientific skin tone matching system is created by scientifically measuring thousands of actual skin tones across the full spectrum of human skin types. Our colour technicians are trained to enhance each individual skin tone with colour recommendations for the most flattering finish.
https://drtwlderma.com/wp-content/uploads/2021/03/Makup-Lab-Scientist.jpg
1800
1200
Administrator
https://drtwlderma.com/wp-content/uploads/2023/02/Logo-300x128.jpg
Administrator
2020-11-03 10:39:24
2021-12-03 16:31:50
Custom Makeup Lab