THE BEST COLOURS TO WEAR FOR YOUR SKIN TONE TO LOOK RADIANT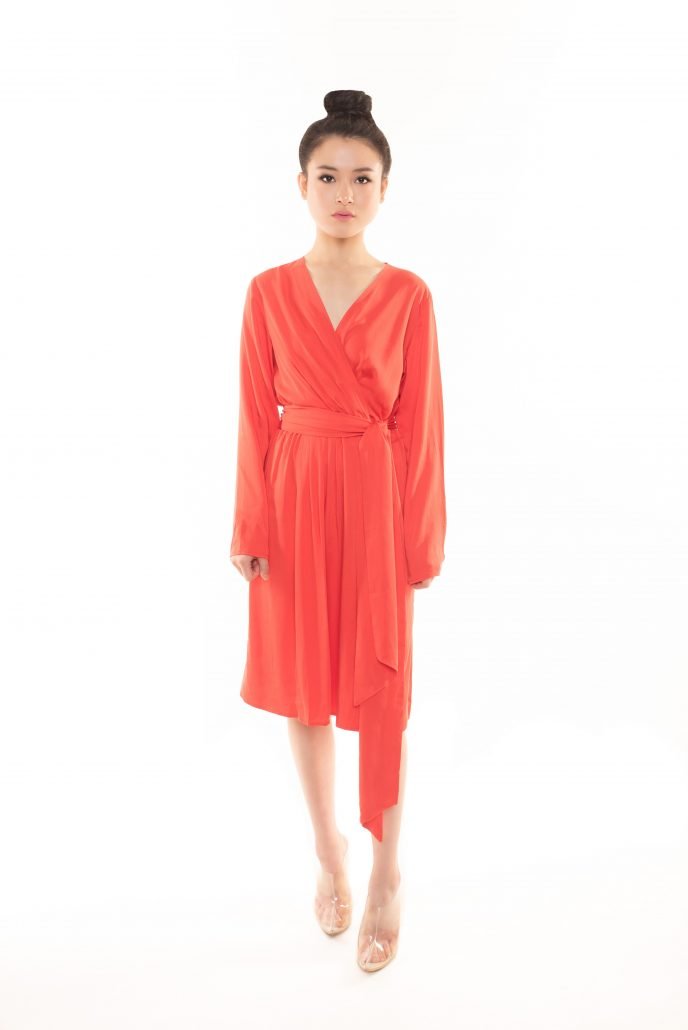 A lot of Asian women want to get porcelain fairness while Caucasians tend to go for tanning for a warmer skin tone. "It is futile to try to change one's natural skin colour because effective methods such as bleaching or tanning are associated with definite risks of skin damage and skin cancer," says accredited dermatologist Dr. Teo Wan Lin.
Dermatologists talk about skin tones falling into skin types -Fitzpatrick phototypes to be exact.
Asians are between type III to type V, with varying skin undertones of pink or yellow. According to Dr. Teo, "Instead of going for unapproved methods of skin lightening, it is recommended to embrace your natural skin tone, show off beautiful healthy skin and instead wear colours flattering for your skin tone."
The Lyosilk™ wrap dress by Dr.TWL Biomaterials is made from proprietary textile technology derived from sustainable plant cellulose fibres with a silk-like feel that is superior to silk for its softness and breathability. It's laboratory tested to be anti-microbial, cooling, sweat wicking (no stains) — the ideal fabric developed for the humid Singapore climate. It's the perfect textile to wear, for those who suffer from sensitive skin, eczema, body acne, fungal acne(pittosporum folliculitis) heat rashes(miliaria rubra). It is also a versatile piece which can be worn in 7-different ways, transforming your look from office to date night, regal sophisticate to girl next door!
The first collection features 3 colours selected by Dr.TWL's design team, curated to flatter each individual's natural skin tone and undertone. The unique shades of these colours are determined by our Colour Science Team to bring out radiance and glow, to complement every single skin tone.
Find out your natural skin tone and undertone here. There is a dress for every occasion! Our favourite? We can't decide!
Here's how to go about your first dress colour selection:
Choose your closest skin colour match based on our model's complexion
Order away with free shipping (on us until October 2019!)
Receive your piece
If you liked your purchase, here's what we recommend for your second dress:
Coral Red: All Skin Types (Fair, Medium, Tan); Neutral/Warm Undertone
Mustard Yellow: All Skin Types (Fair, Medium, Tan); Works with all undertones
Dove Grey: Medium, Tan Skin Types; Cool Undertone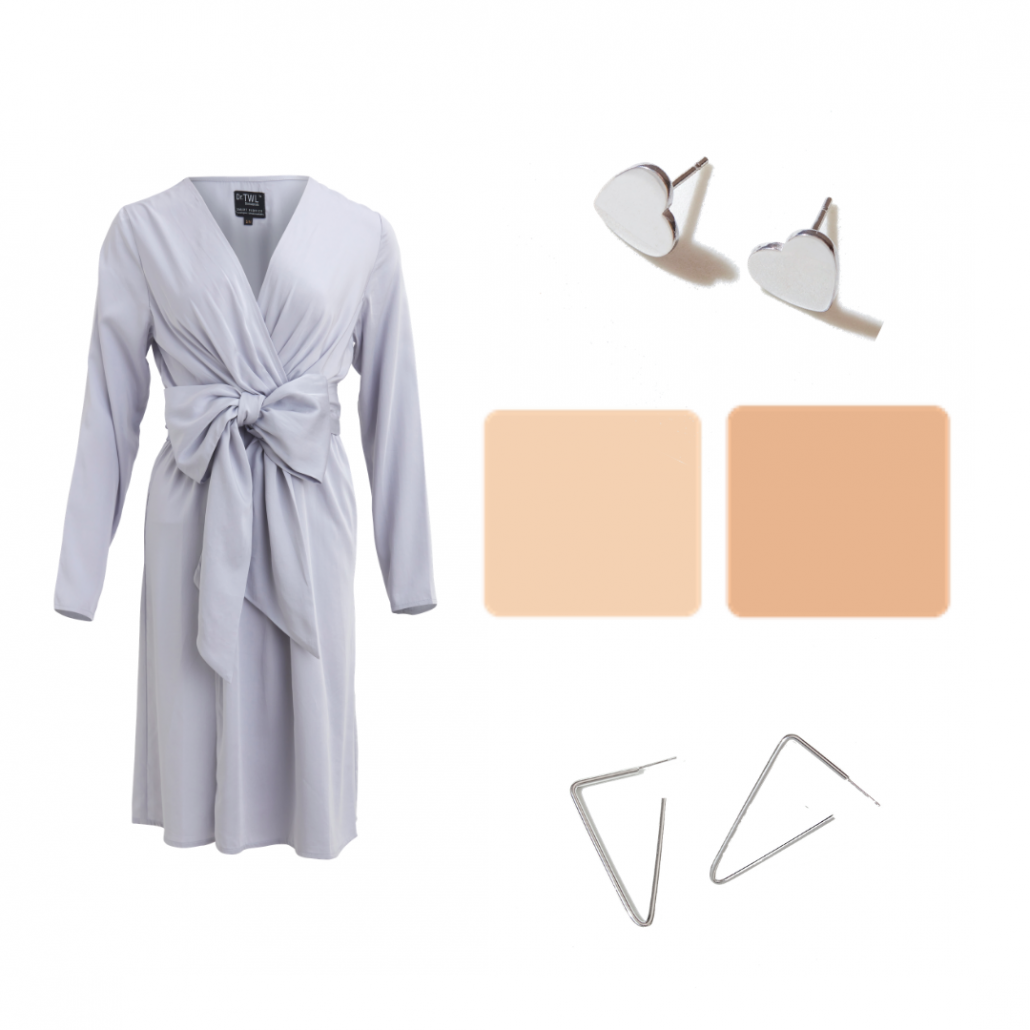 Mix and Match your wardrobe and accessories with our skincare textile range that brings out your skin's natural radiance and glow.
The 3 unique colors of the LyoSilk Multi-Way Dress is exclusively chosen to complement asian skin tones.
While maintaining the luxurious aesthetic of silk, the Lyosilk Multi-Way Dress in Dove Grey is not just machine-washable but also helps to create the optimal skin microenvironment and stabilize the skin microbiome- perfect to treat and prevent body acne and eczema.
Match it with our implant grade surgical steel earrings in silver or rose gold if you fancy. 0% risk of nickel sensitisation to prevent eczema and sensitivity.
How to tell if you have warm or cool skin? Warm skin tends to tan easily. Cool skin tones burn more easily. Find out the details in our guide here.
https://drtwlderma.com/wp-content/uploads/2019/10/coral-dress.jpeg
5384
3594
Administrator
https://drtwlderma.com/wp-content/uploads/2023/02/Logo-300x128.jpg
Administrator
2019-10-14 20:53:00
2021-09-01 21:16:58
THE BEST COLOURS TO WEAR FOR YOUR SKIN TONE TO LOOK RADIANT