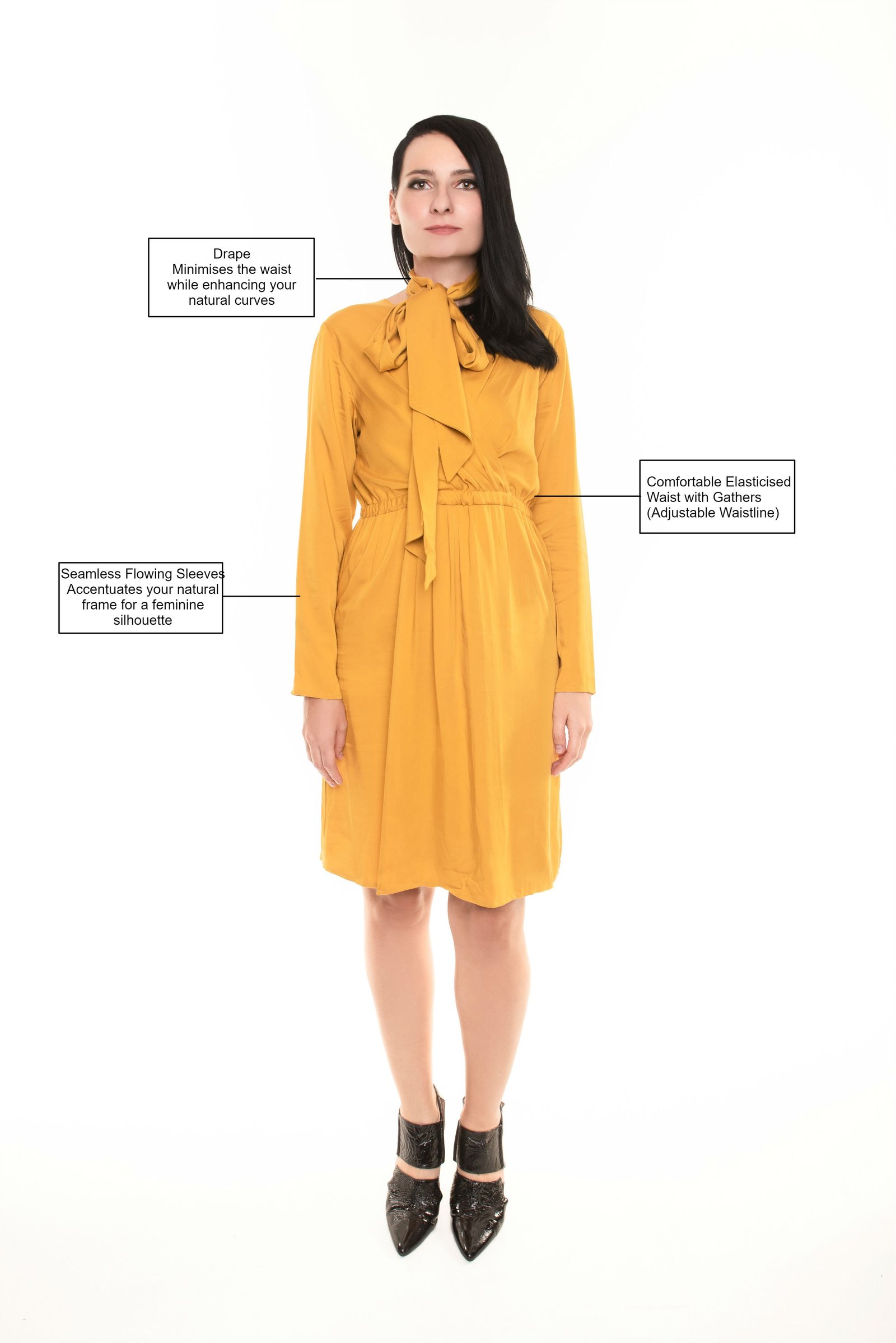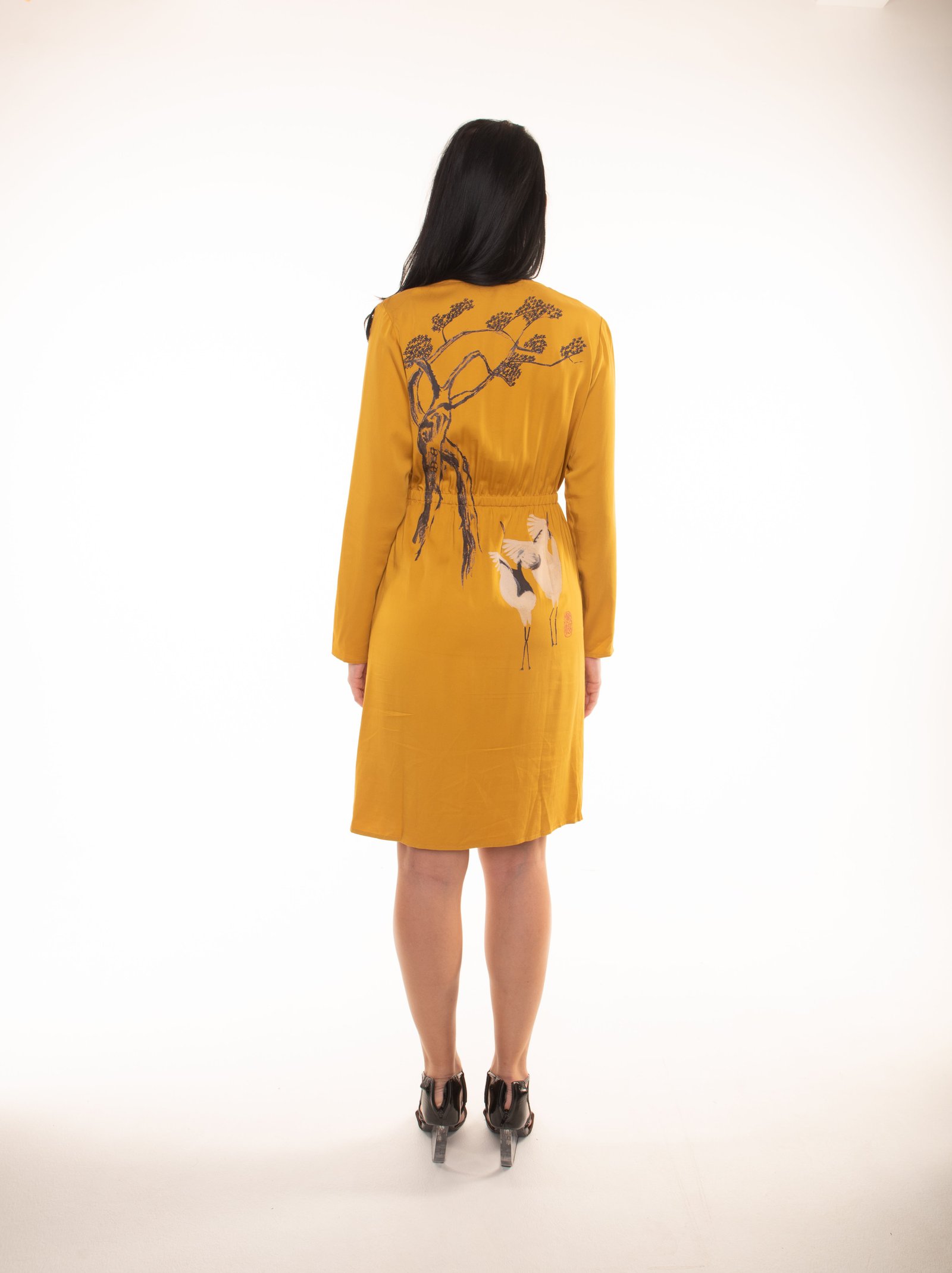 Lyosilk™ Wrap Dress in Mustard (Limited Edition Royal Cranes Chinese Painting on Back)
DESCRIPTION
This dress is designed by the Dr.TWL Team, with pattern masters and designers to create our signature LyoSilk™ Wrap Dress, which can be worn with the LyoSilk™ Scarf in 7 gorgeous ways!
This limited edition series is finished with a luxurious digital print of a painting of Royal Cranes by Dr. Teo Wan Lin, in a traditional chinese watercolor style known as "Xieyi".
MATERIAL
Our quality guarantee— our dresses are made from authentic LyoSilk™, from 100% sustainable plant cellulose fibres, our proprietary textile technology from Dr. TWL Biomaterials, which are laboratory tested to be
[Antimicrobial]
[Sweat-Wicking] Sweat Mark-Resistant
[Cooling]
BENEFITS
Lyosilk™ Wrap Dress
[Comfortable Elasticised Waist with Gathers] Adjustable Waistline
[Seamless Flowing Sleeves] Accentuates your natural frame for a feminine silhouette
[Drape] Minimises the waist while enhancing your natural curves
Read more about:
DIRECTIONS FOR USE
Wear LyoSilk™ Wrap Dress with the LyoSilk™Scarf in 7 gorgeous ways!
Neck Scarf
Sophisticate 1: Front draped around the neck
Sophisticate 2:Back draped around the neck
Runway: Central bow tie
French Chic: Side shoulder tie
Waist Belt
Girl Next Door: High waist front bow
Chinoiserie Chic: Waist kimono style bow
Casual Chic: Side-tie waist bow
CARE
Lyosilk™ can be safely laundered in the washing machine at 30 degrees temperature setting. However, to preserve the high quality silk screen printing on the back, we recommend dry clean or hand washing for this dress.