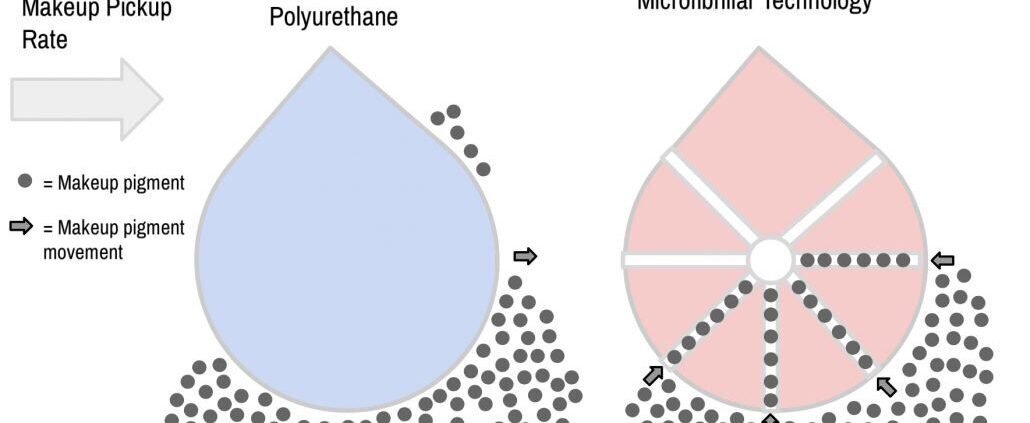 Dr Teo Wan Lin
MBBS(Singapore), MRCS(UK), FAMS(Dermatology)
Dermatologist
Justin Teo Zhi Liang
BEng (Hons), Bsc (Hons)
Head Engineer
Iuna V. Tsyrulneva
M.S.Chem, B.S.Chem. (Hons)
Head Chemist and Material Scientist
Dr.TWL Biomaterials is the material science research and development arm of Dr.TWL Dermaceuticals launched in July 2019, focusing on ecologically sustainable novel biomaterials for skin applications. It is headed by accredited dermatologist Dr.Teo Wan Lin and supported by material scientists and engineers. At the forefront is Iuna V. Tsyrulneva, a Ukrainian research scientist with a PhD in Material Science, as well as Mr Teo Zhi Liang, a chemical engineer with a First Class Honours in Chemical & Biomolecular Engineering, specialising in Pharmaceutical Engineering, from Nanyang Technological University in Singapore.
Smart Skin Biocompatible Fabrics/Textile Technology
Dr.TWL Biomaterials specialises in research and development of natural and synthetic materials for new generation smart fabrics/textiles with hypoallergenic, breathable as well as antibacterial properties engineered with proprietary technology for ultimate skin compatibility. These are implemented in advanced processes to create makeup tools (makeup sponges, facial beauty blenders), proprietary facial masks and transdermal delivery patches to enhance bioabsorption of clinically effective cosmeceuticals for antiageing and skin repair. Dermatologist Dr. Teo Wan Lin is the primary consultant in the development of home-use transdermal topical delivery patches to complement and support the absorption of anti-ageing cosmeceuticals(transdermal drug delivery). Textiles are laboratory tested for anti-microbial functions. All textiles sold under the brand carry an authenticity tag.
Smart Skin/Hair Devices
In conjunction with leading engineers, Dr.TWL Biomaterials develops a range of US FDA-approved home-based skincare/hair care devices for the skin savvy millennial.
Each one of our products is dermatologist approved and its claims are supported by rigorous strict laboratory and clinical testing.
Dr. Teo Wan Lin is a founding member of Dr.TWL Biomaterials and is consulted as a key opinion leader for the development of skin technology, materials research as well as product testing.
Dr. Teo is a Ministry of Health accredited dermatologist, specialising in both medical and cosmetic dermatology and the Founder and Medical Director of TWL Specialist Skin & Laser Centre. From a dermatologist's perspective, she stands by her practice of combining evidence-based aesthetic treatments with cosmeceuticals. She integrates her artistic sensibility with her research background and specialist dermatologist training, by means of customised, evidence-based aesthetic treatments using state-of the-art machines and injectables (fillers and toxins) which work synergistically with her proprietary line of specialist dermatologist-grade cosmeceuticals – Dr.TWL Dermaceuticals. She is widely quoted in women's, men's and parenthood magazines, as well as on television for her dermatological expertise.
Dr. Teo attained her Bachelor of Medicine, Bachelor of Surgery Degree from the National University of Singapore and subsequently went on to qualify as a specialist dermatologist accredited by the Specialist Accreditation Board, Singapore. Dr. Teo is a Fellow of the Academy of Medicine, Singapore (College of Physicians, Chapter of Dermatologists) and a Member of the Royal College of Surgeons (UK).
Dr. Teo also holds the United States Medical License (ECFMG), as well as membership of the American Board of Laser Medicine and Surgery. She is a Member of the European Society of Cosmetic and Aesthetic Dermatology (ESCAD) and the International Society of Pediatric Dermatology (ISPD).
Mr. Justin Teo Zhi Liang graduated with a First Class Honours in Chemical & Biomolecular Engineering, specialising in Pharmaceutical Engineering, from Nanyang Technological University in Singapore. On graduation, he was also awarded the prestigious Pfizer Gold Medal for topping Pharmaceutical Engineering in his cohort.
Prior to co-founding Dr.TWL Dermaceuticals, Zhi Liang spent 6 years with ExxonMobil Chemical, the world's largest integrated petrochemical company, managing (from both commercial and operational perspectives) the supply of chemical raw materials to pharmaceutical and sensitive end-uses in the Asia Pacific region. The sensitive end users included the world's largest multinational pharmaceutical companies with stringent quality requirements such as Current Good Manufacturing Practices which Zhi Liang was responsible to cater for.
In his previous role with ExxonMobil Chemical, Zhi Liang served as a Liquid Chemicals Supply Chain Supervisor overseeing operations and quality control in Singapore, which is the regional hub supplying various pharmaceutical and sensitive end-use customers around Asia Pacific. He brings his multi-faceted commercial and operational experience from a multinational company to Dr.TWL Biomaterials, to ensure that the same high quality global standards are achieved in a Singapore SME startup.
Iuna Tsyrulneva is the Head Chemist and Material Scientist of Dr.TWL Biomaterials. She has a PhD in Material Science at the Nanyang Technological University (NTU). Since 2015, she has been working on the development of lab-on-a-chip biomarker assay systems for onsite monitoring of fatigue, at the Centre of Biomimetic Studies. Iuna obtained her Master of Science in Chemistry (Honors) at Taras Shevchenko National University of Kyiv, Ukraine.
Formerly an engineer in the chemistry department of the Taras Shevchenko National University of Kyiv, Iuna began her academic research career in major European universities from 2011 to 2017. Under the preceptorship of prominent scientists such as Dr. Karin G Gerritsen (Utrecht Medical Centre, Netherlands) and Prof. Yves Mely (Strasbourg University, France), she studied electrooxidation of protein-bound toxins and fluorescent probes for Zn ejectors, respectively. Iuna was the scholarship recipient for her internship work on the synthesis of custom designed polymers for selective extraction of diuretics from urine under Prof. Sergey Piletsky in Cranfield University, England. She was also awarded an academic scholarship for her scientific work in Konstanz University, Germany.
On the research front, Iuna was the first author of numerous publications such as the "Colorimetric Detection of Salivary α-Amylase Using Maltose as a Noncompetitive Inhibitor for Polysaccharide Cleavage" in ACS Sensors, 2019, "Molecular modelling and synthesis of polymer for the extraction of amiloride and triamterene from human urine" in Analytical Methods, 2014, and "Custom synthesis of polymeric adsorbent for extraction of furosemide and bumetanide from human urine" which was published in the Journal of the Chinese Advanced Materials Society in 2013 to name a few.
https://drtwlderma.com/wp-content/uploads/2020/06/Blender-Dermatologist-Makeup-Skincare.jpeg
521
1030
Administrator
https://drtwlderma.com/wp-content/uploads/2023/02/Logo-300x128.jpg
Administrator
2020-08-05 23:31:26
2021-12-03 16:31:51
Biomaterials