3 Steps To Achieve A Good Skin Day
What you put on your face is just as important on what you put on your body. We are a firm believer that as important as your skin care is, your makeup should be too. Today, we will be breaking down 3 steps to achieve a good skin day.
STEP 1: SKINCARE
According to dermatologist Dr. Teo Wan Lin, "a great skincare system that has its foundation in cosmeceuticals is essential for the maintenance of the skin, coupled with clinical treatments, the best skincare regime could be made accessible to everyone."
Establish your own skincare routine with quality skincare products. Dr.TWL Dermaceuticals is a cosmeceutical skincare line that strips back unnecessary packaging and promises, and uses only the best ingredients verified by science. The products contain pharmaceutical-grade bioactive ingredients that set it apart from the myriad of drug store and beauty counter products.
The line's seven-step ritual cleanses, hydrates, brightens, moisturizes, and rejuvenates your skin – providing it with all the care that it needs on a daily basis. Read more on The Dr.TWL Skin Ritual here. 
STEP 2: CONCEALER + BASE
After skincare, it's now finally time for makeup! Go for products that gives skin benefits at the same time. Cosmeceutical makeup has active cosmeceutical ingredients that ensures skin healing and anti ageing benefits while delivering intense pigment.
Pi- π – The Cosmeceutical Custom Makeup Lab
Science Meets Makeup
According to Dr. Teo Wan Lin, "Beauty is all about skin health and embracing one's individuality. The creation of our Pi-π cosmeceutical makeup lab is an extension of our current skincare cosmeceutical research and development offering, incorporating science based pigment technology with advanced skincare formulations. The lab is named after the symbol π, inspired by its roots in mathematics and science, symbolising our definite color science system that I created—with infinite possibilities."
1.) Colour Correction
We all have our own skin concerns that needs colour correction. Refer below for the 8 Dr.TWL Dream
Concealer colours and its respective use with the Dr.TWL Advanced Colour Science System.
2.) Conceal
After colour correcting, don't forget to cover up with a nude concealer. We don't want to be looking so colourful! The Dr.TWL Custom Makeup Lab offers a customisation service in order for you to find the perfect nude concealer that matches well to your skin tone.
3.) Makeup Base
After colour correction and concealing, last makeup step is to create a beautiful, glowing, and healthy looking base. The Dr.TWL CellTalk Cosmeceutical CC Cream is engineered with Dr.TWL's proprietary Advanced Colour Science technology, as the final step of colour correction, to ensure a smooth, even, natural and luminous finish.
The standard formula colour matches to Type II & III, the commonest colour matches in fair and medium skin. Customisation of the CC cream is available here.
Recommended for use with Dr.TWL Cosmeceutical Blender™ – SofSculptor™ Airbrush Finish or Dr.TWL Cosmeceutical Blender™ – SofSmooth™ Airbrush Finish
STEP 3: PERFECT YOUR LOOK
Lock in the products unto your skin with a facial mist for a perfect look with makeup and at the same time to ensure full skin hydration. The Dr.TWL Mineral Booster not only enhances your makeup upon spritz, but also gives your face the extra oomph of hydration on the go, keeping dry skin at bay. Spraying it as the last step in your skincare routine and before makeup will seal in the moisture and leave a dewier skin look. This mist also serves as an additional shield against sun damage as it contains potent plant root extracts that can protect skin against UV rays. Try yours here.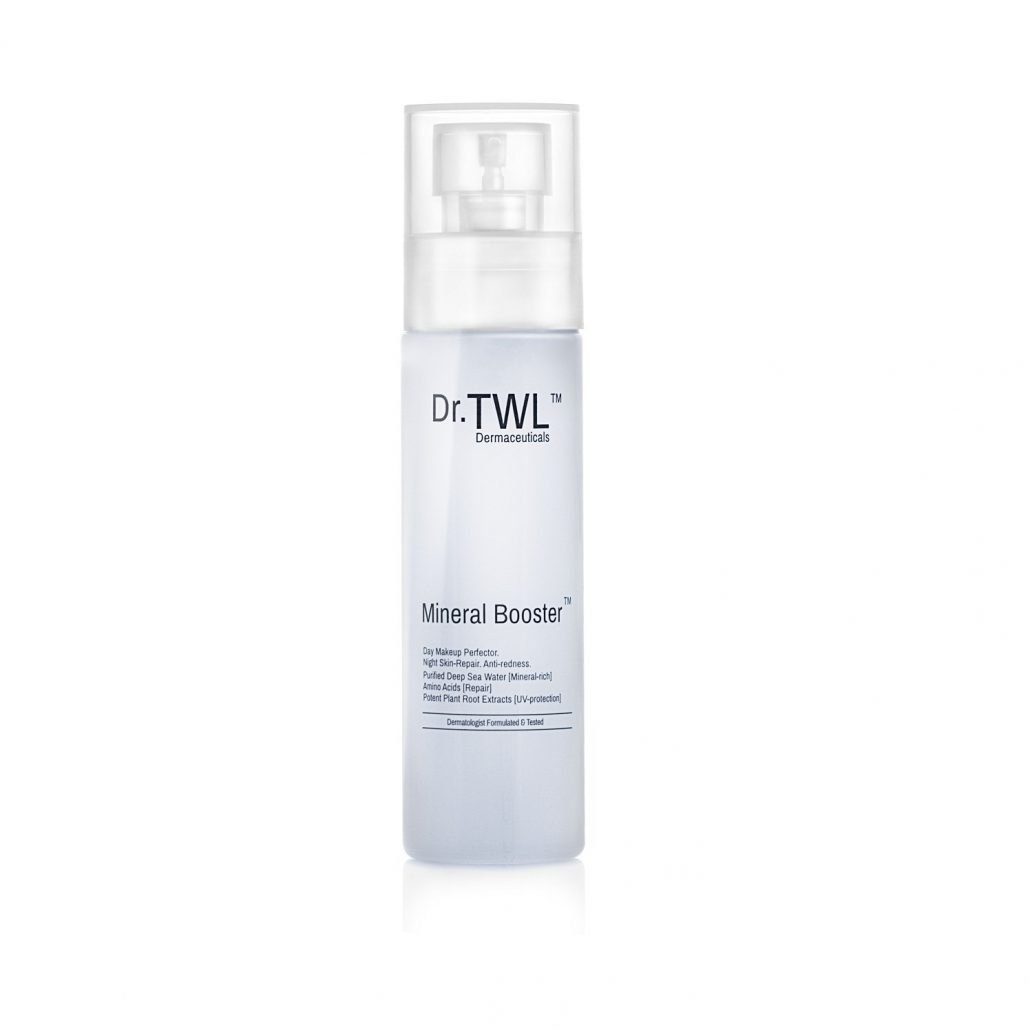 https://drtwlderma.com/wp-content/uploads/2019/10/CellTalk™-Cosmeceutical.jpeg
3464
3464
Grace
https://drtwlderma.com/wp-content/uploads/2023/02/Logo-300x128.jpg
Grace
2019-10-07 16:22:04
2021-09-01 21:17:17
3 Steps To Achieve A Good Skin Day