Best Customised Skincare Brand: Dermatologist's Complete Guide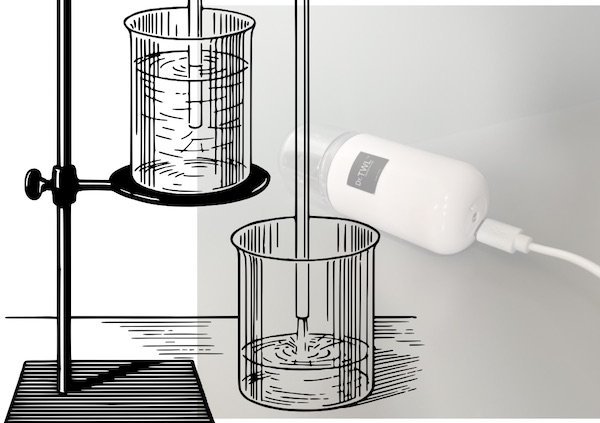 Looking for the best customised skincare brand for your skin needs?
Learn more in this interview with our founder Dr. Teo Wan Lin, accredited dermatologist and Chief Scientific Officer at Dr. TWL Dermaceuticals. Wonder why the costs of personalised skincare tend to be higher? Dr. Teo breaks down the actual costs behind the best customised skincare brands. Deciding what the crucial distinguishing factors are when it comes to the wide choice of custom skincare available is key to making the best decision for your needs.
About our Skincare Pharmacy in Singapore
Dr.TWL Pharmacy is a specialized skincare pharmacy that focuses on personalised skincare experiences based on botanical actives. In this interview, Dr. Teo also expounds on the allure of customised skincare which can be dangerous as it conveys the idea that we can treat skin diseases without medical supervision.
The pharmacy aims to make customised skincare a fun and educational experience. At the same time, Dr. Teo highlights the importance of recognizing when your condition actually needs to be treated by a dermatologist rather than self medicating or with over the counter active ingredients. Botanical actives can act as adjuncts for treatment of many skin conditions such as eczema, rosacea, acne and other forms of dermatitis. She also discusses the future of personalized beauty which really has potential to foster increased eco-consciousness in the beauty industry. Read on to discover how in your search for the best customised skincare brands, you may search for those with sustainable packaging in order to minimize the environmental footprint of your skincare.
What should you be looking out for in the best customized skincare brands?
It is actually a pure fad to believe that you can make your own skincare, or even choose the best active ingredients for yourself. The allure of customised skincare is really in terms of how the industry markets it. No problem with that at all and if it encourages you to pay attention to a good skincare regimen, all the better.
The True Therapeutic Value of Customised Skincare
In my opinion, the best customised skincare brands highlight the therapeutic benefits of botanical actives. These are actually rooted in evidence based medicine, because many medications and therapeutics are derived from plant or botanical actives.
The best customised skincare brands pay attention to the source of botanical actives. They also focus on the purity (affected by distillation techniques) and concentrations of these actives. Additionally, the beauty of personalised small batch production is that it can be made more environmentally sustainable. For example, with reusable packaging, what we have done for the INFINITY MAKEUP PALETTE. In addition, cosmetic science is the key principle that guides formulation, and the best personalised skincare brands retain quality checks that ensure tolerability and efficacy of the cosmetic base.
Why Choose Dr.TWL Pharmacy: Founded by A Dermatologist
The foundations of Dr.TWL Pharmacy take root in its founder's expertise in bulk cosmeceutical skincare manufacturing under EURO ISO 22716 standards. This ensures factual, scientific presentation of the benefits of customised skincare. At the same time, respecting the scientific basis of skincare formulations.
Cosmeceutical Manufacture: A Unique Heritage Gives Our Customised Brand the Edge
We are first and foremost a manufacturer of cosmeceutical skincare. This unique heritage provides access to bulk pharmaceutical actives at a cost-effective price.
The Allure of Personalised Skincare Without the Fads
The best customised skincare brands have successfully created mass appeal for bespoke beauty through successful marketing strategies.
This benefits the public in many ways. Firstly, skincare education is democratised. One easily finds accurate scientific information on skincare active ingredients on the internet. Brands are choosing to base their formulations on solid scientific principles. This, rather than gimmicks.
How Dr.TWL Pharmacy Leverages the Personalised Skincare Trend to the Public's Benefit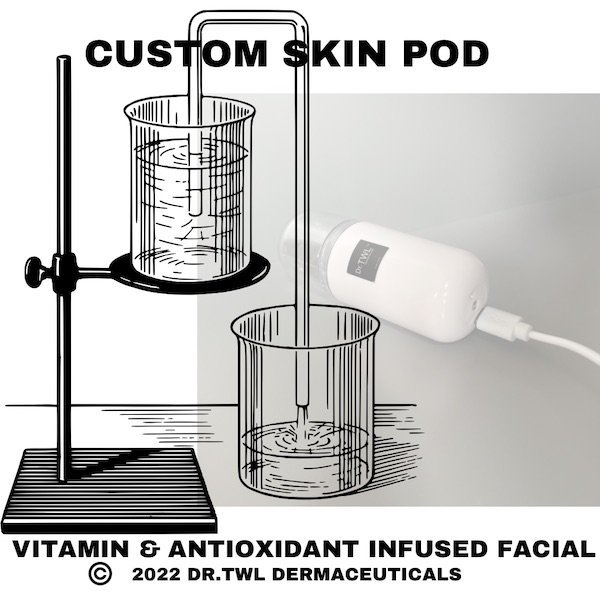 The marketing success of customised skincare brand automatically leads to the consumer looking specifically for personalized skincare to address their skin issue. How the consumer experience at Dr.TWL Pharmacy is designed makes it an educational and effective experience. Firstly, we integrate it with our AI Dermatology Physician Assistant. The questionnaire for our custom mask bar service alerts consumers to when their condition is actually more than just a problem of intermittent sensitive skin, but to really one that requires medical attention. This is something which I feel is lacking in even the best customised skincare brands. As a dermatologist, I feel this could potentially be dangerous to assume that any over the counter skincare can treat a skin condition. In particular, the concern with the personalised skincare marketing styles is that it can convey the idea that your skin problem can be fixed with certain skincare.
The Best Customised Skincare Brand: Designed for Sensitive Skin
Our Advantage in the Universal Tolerable Base For Sensitive Skin
How the bespoke beauty trend has changed the skincare market in particular, is quite phenomenal. As a dermatologist, I feel it is for the better. Many botanical ingredients which are over the counter are proving helpful as cosmeceutical actives that benefit skin conditions such as acne, rosacea and eczema. The hype around the best customised skincare brands interestingly elevates the pharmacological potential of these botanical actives to a place that is rightly deserving in the luxury skincare market.
Rare botanicals such as potent root extracts, grown organically in protected land, truly command a higher price not just for the scarcity. This is because these are scientifically proven to contain higher concentrations of rare and beneficial plant compounds such as flavonoids/other phytochemicals. A lot of peer-reviewed research is emerging in plant based and alternative therapy journals based on traditional remedies in the last decade. Mainstream dermatology journals are also keeping abreast in the utilisation of botanical actives for treatment.
The best customised skincare brands are attractive to skincare fans. Skincare lovers are well educated about the science of active ingredients. Personalised skincare allows them to enjoy an element of personal choice and autonomy in terms of deciding what goes into their skincare formulations. Dr.TWL Pharmacy does this in a universally tolerable skincare base suitable for sensitive skin types. In addition, the selection of active ingredients are pharmacologically pure and of pharmaceutical grade.
Why Choose Dr.TWL Pharmacy
Our base formulations conform to the strictest ISO 22716 cosmetic good manufacturing practices. The active skincare ingredients are pharmaceutical grade, chosen for its evidence-based benefits. A subsidiary of Dr.TWL Dermaceuticals, a manufacturer of cosmeceutical skincare, we enjoy cost savings from our bulk manufacture which we can pass on to our clients. We believe the best customised skincare brand can only be borne out of cosmetic experience at scale, allowing for tried and tested base formulations as effective vehicles.
Harness Pure Botanical Powers to Target Skin Concerns
Our skincare pharmacy runs a small batch production to ensure environmental sustainability as well as minimizing environmental footprint. Our manufacturing facilities work on fine tuning and distilling the purest active ingredients in the most pharmaceutically active form. This allows the consumer to experience the best personalised skincare in a scientifically backed way. Personalized skincare formulas in a universal tolerable base adapted to enable the active ingredient to remain effective in storage and when applied.
https://drtwlderma.com/wp-content/uploads/2022/01/Custom-Skin-Pod.jpg
600
600
Joanne Lim
https://drtwlderma.com/wp-content/uploads/2023/02/Logo-300x128.jpg
Joanne Lim
2022-01-18 23:51:52
2022-01-19 17:08:42
Best Customised Skincare Brand: Dermatologist's Complete Guide