Beauty Fridge for Home Facials – Dermatologist Designed

A Conscious Beauty Regimen
"Our quest for beauty starts with our conscious intentions and ends with our individual decisions – which make a collective impact on our environment. The pharmacy, is my personal endeavour towards a sustainable approach to beauty." Dr. Teo Wan Lin, founding dermatologist of Dr. TWL Dermaceuticals.
Beauty fridges are nothing new, they are convenient in storing your skincare and haircare products, and make a lovely addition to your vanity. But beyond the aesthetics, science has showed that chilling or heating your skincare and haircare products can bring many benefits. In this article, we'll go through the benefits of cold therapy for skin, and heat therapy for hair; introducing you to an all-in-one beauty fridge that has both heating and cooling functions.
The Bimodal Mask Bar is engineered with state-of-the-art bimodal thermoelectric cooling/heating at skin/scalp biocompatible temperatures.
The body temperature ranges from around 36.5–37.5°C. Our body maintains this temperature in order to carry out a key number of enzymatic and physiological processes for healthy functioning. In dermatology, we can harness these temperatures for treatment. The key concept in harnessing how the body reacts to different thermal ranges is that it contributes to physiological and psychological wellness.
The Bimodal Mask Bar is an all-in-one beauty fridge with both cooling and heating functions. In short, it is for storing your cosmeceuticals at an optimal temperature, and performing cold or thermal therapy for skin and hair.
What is cold therapy?
Cold therapy for skin has anti-inflammatory effects and inhibits allergic skin inflammation. This occurs through decreasing metabolic activity, and inhibition of mast cells. Therefore, leading to a reduction in the inflammatory response.
Beauty fridges can help to support the appearance and health of the skin by making it easier to chill your cosmeceuticals. Chilled skincare products have the added benefit of being able to soothe and nourish the skin. Because of its anti-inflammatory effects, cold skincare products can help to decrease puffiness and redness compared to products kept at room temperature. To illustrate, this works through vasoconstriction, which is the restriction of blood flow to an area. Thus helping to calm irritation and inflammation.
The 360° Conscious Mask Bar – Skin Subscription is the best way to get started on our home facial systems. The subscription comes with a 4L Mask Bar for the ultimate Home-Masking Regimen. Designed for storage of the reusable MoistureMax™ Polysaccharide Mask with freshly compounded cosmeceutical essence vials delivered monthly right to your doorstep.
What is thermal therapy?
Thermal therapy for hair helps to increase product absorption, and is also a relaxation technique after a long day. Heat causes vasodilation, in which blood vessels are able to carry oxygenated blood more effectively. Subsequently translating to increased absorption of cosmeceuticals. At the right temperatures without overheating, the effects of heat on hair can enhance the integration of proteins with the hair shaft. In short, the vasodilation (widened blood vessels carrying increased amounts of blood volume) increases scalp absorption of cosmeceuticals.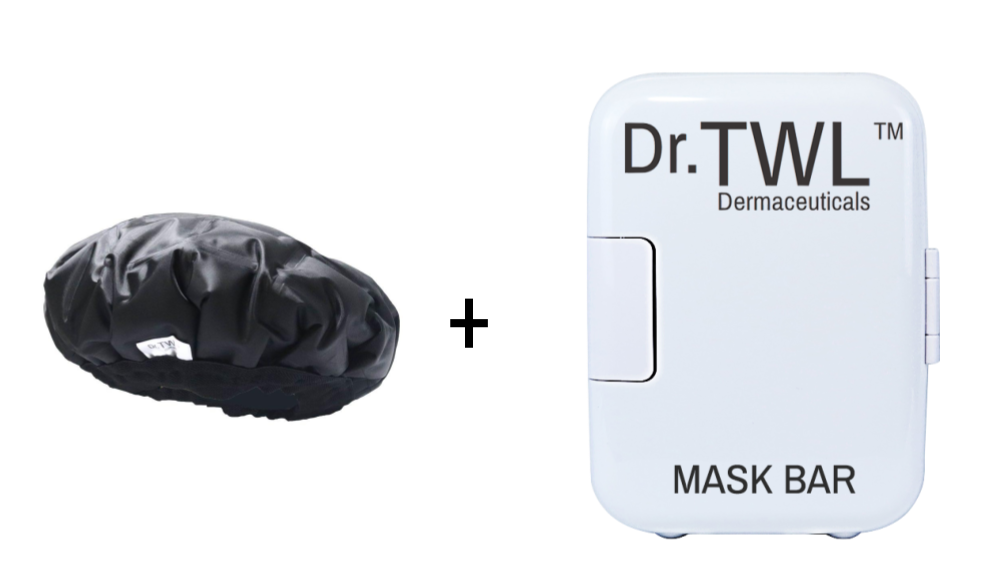 Toggle the beauty fridge up to 55°C. This is for storing and preparation of the CUTISCOOL Biological Gel Cap before relaxing thermal therapy. Particularly, this will help the gel cap to apply gentle heat to your scalp for 10-20 minutes. As a result, encouraging the Hair Thickening Mask to penetrate the hair follicle.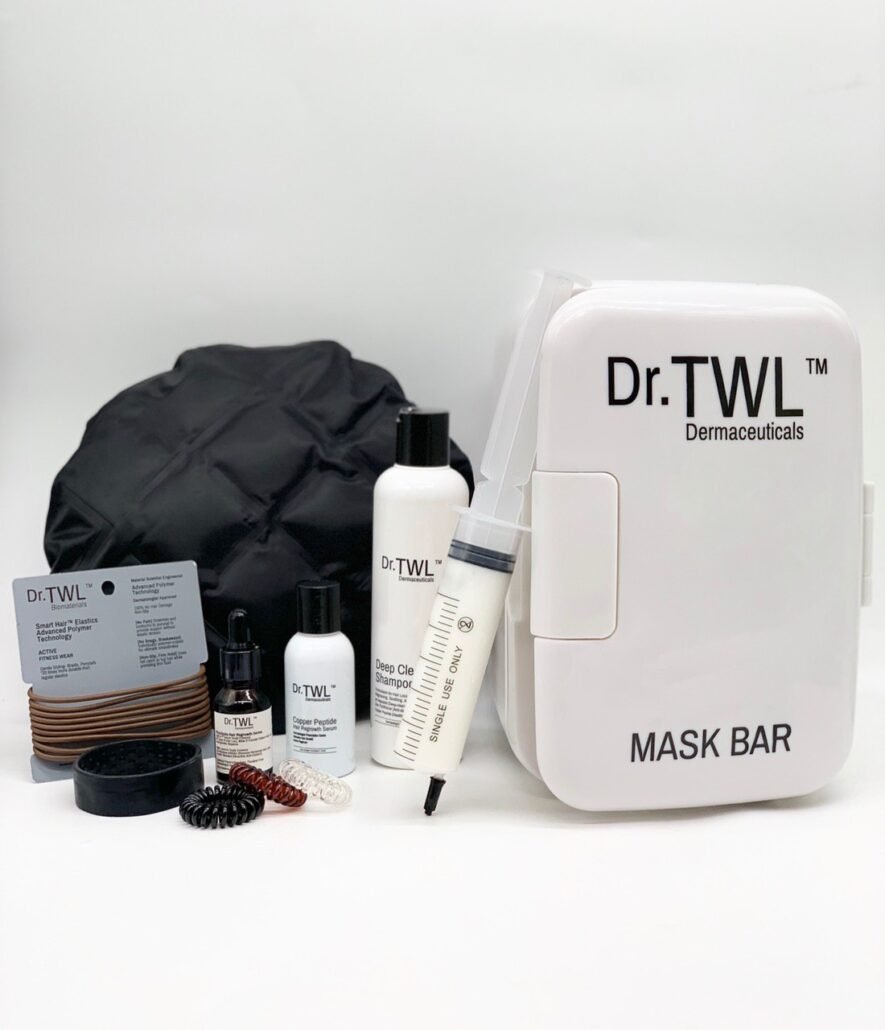 The 360° Conscious Mask Bar – Hair subscription comes with a beauty fridge that is designed for storage of the CutisCool™ Hair Cap with freshly compounded hair mask vials delivered monthly right to your doorstep.
The Dr. TWL Pharmacy Custom Mask Bar System comes with customised masks specifically curated to meet your personal skincare needs. Choose from an array of active ingredients for your specific skin type. Then, get it shipped directly to your doorstep for your very own home facial.
Read to find out more details of what you will receive in your mask package.
SHOP THE STORY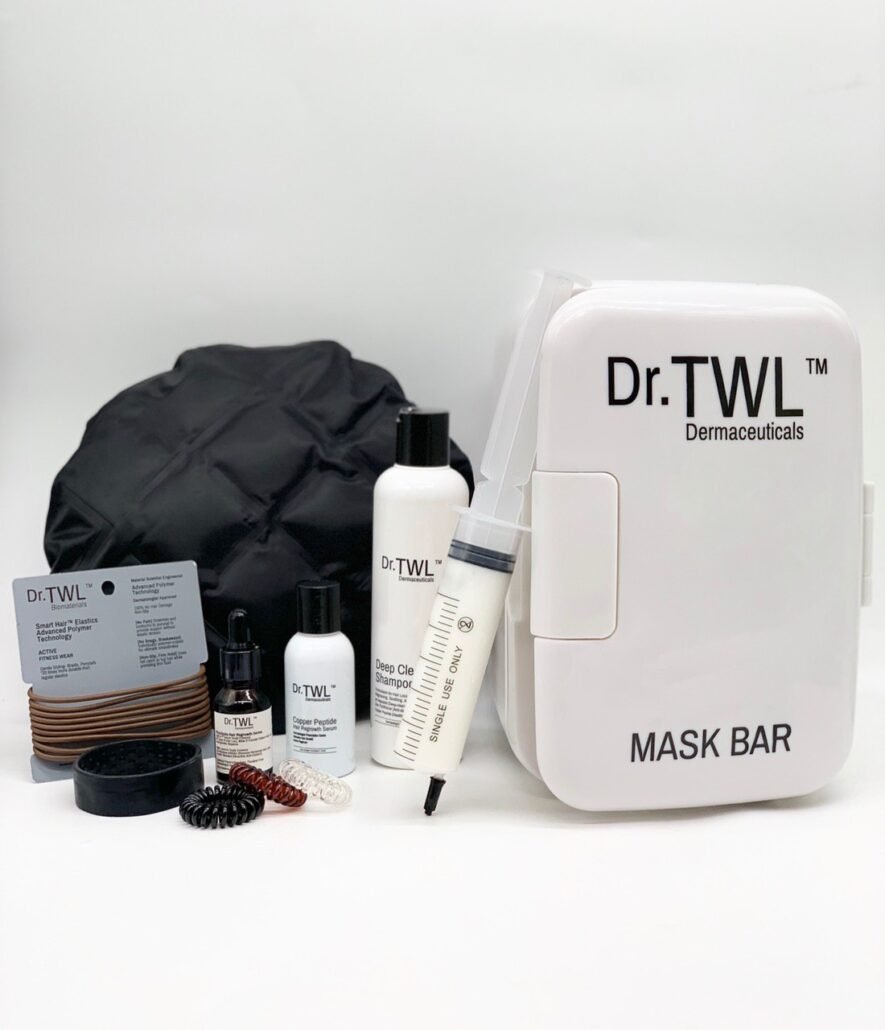 https://drtwlderma.com/wp-content/uploads/2020/05/beauty-fridge.png
1080
1080
Administrator
https://drtwlderma.com/wp-content/uploads/2023/02/Logo-300x128.jpg
Administrator
2021-01-14 14:41:09
2021-09-01 22:49:18
Beauty Fridge for Home Facials – Dermatologist Designed