Moisturising Cleanser for Sensitive Skin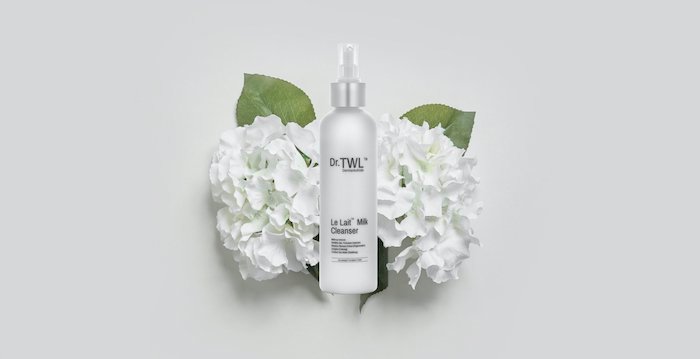 Are you looking for a moisturising cleanser cum makeup remover? It is important to consider the properties of your makeup cleanser, according to Singapore dermatologist Dr. Teo Wan Lin from TWL Specialist Skin & Laser Centre. Dr. Teo is also the founder of Dr.TWL Dermaceuticals which formulates cosmeceutical skincare, suitable for sensitive skin users.
Makeup Removers for Sensitive Skin
Makeup has always been troublesome for individuals with skin problems. According to Dr. Teo, many patients with long term skin conditions such as rosacea, have to camouflage that background redness with colour correcting makeup. For example, green colour cancels out redness. However, a lot of makeup removers are far too harsh on their sensitive skin. These can cause stinging and burning sensations.
A good makeup remover for sensitive skin is the Le Lait Milk Cleanser by Dr.TWL Dermaceuticals. It is first formulated for patients in Dr. Teo's dermatology practice in Singapore. It consists of calming camphor which helps to reduce skin inflammation in an emulsion base. The emulsion base helps to effectively dissolve makeup pigments. Makeup pigments are oil soluble. Hence, our usual lathering cleanser that foams up is not effective to remove oil soluble pigments.
Functions & Types of Makeup Removers
There are two options for a cleanser to remove makeup. One from micellar formulas or an oil based cleanser, such as the milk cleanser. The milk cleanser is more suitable for sensitive skin because it is a moisturising cleanser that leaves a protective layer on skin. This is partially due to the mineral oil that dissolves makeup pigments, as well as lipid molecules from Capric Triglycerides which is a key constituent that supplements the natural lipids preventing skin from dehydrating.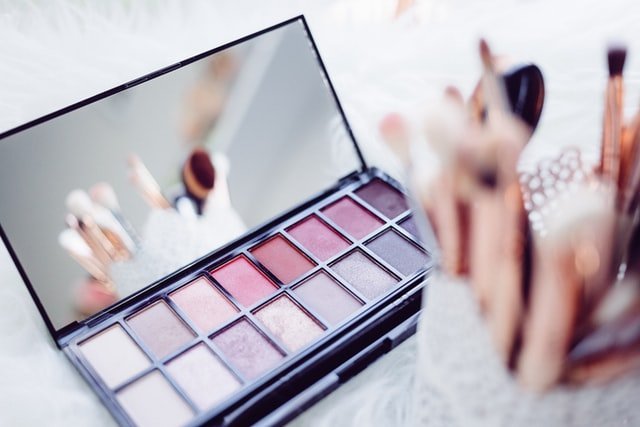 The milk cleanser can also effectively remove all traces of difficult makeup such as mascara. Mascara and eyeliner are almost impossible to remove with foaming cleansers. Patients with sensitive skin may have cosmetic intolerance syndrome. This means that they cannot use regular skincare or cosmetics. Sometimes, even with water. We do not recommend using micellar water to remove makeup if you have sensitive skin as it may contain alcohol which could be drying to the skin. One with sensitive skin should instead use a moisturising cleanser that keeps the skin hydrated.
How do you know if you suffer from sensitive skin?
You may be suffering from sensitive skin if you have any of the following symptoms. Use of new skincare products can cause your skin to itch or burn, or changes in climate can cause your skin to get irritated. You may also see redness flaking on your skin. Some face washes can cause your face to peel. You have a history of eczema or a family history of sensitive skin. If you have any of these symptoms, you need to be careful with which makeup remover you use. This is because of all skincare products that you use on your face, cleansers are the most likely to irritate your skin if you are sensitive.
It is important to know that not everyone needs to double cleanse. If you have very dry sensitive skin, a milk based cleanser, which is essentially an oil in water emulsion, is sufficient. The Le Lait Milk Cleanser is the best makeup remover for sensitive skin. It has humectant properties, which means it traps water under the skin to reduce evaporation loss to the environment. The reason why cleansers irritate sensitive skin is because it reduces the protection of the skin barrier. The skin barrier is weakened in sensitive skin and cleansers can break down the protection even more.
Composition of a Moisturising Cleanser
The Le Lait milk cleanser is formulated to leave a moisturising layer using humectant ingredients such as glycerin. After you rinse off with water, the milk cleanser effectively removes bad bacteria dissolves, dirt, sweat, and makeup residue, without stripping your skin dry. The cleanser is widely used in our dermatology practice, and is very suitable for patients with eczema, rosacea and perioral dermatitis. If you are looking for a good makeup remover that additionally functions as a moisturising cleanser for sensitive skin, this milk cleanser formulated by a Singapore dermatologist is probably the best you can find.
Apart from its moisturising properties, the Le Lait Milk Cleanser is imbued with purified deep sea water which has been proven in studies* to have anti-inflammatory effects on skin. This is due to the mineral composition of deep sea water, being rich in mineral nutrients such as Ca, Mg, Na, K, Fe. Minerals, are essential nutrients for the human body, and can trigger alterations on gene expression by initiating signaling events upstream of gene transactivation. Genetics play an important role in the physiology of eczema or atopic dermatitis. It is postulated that topical application of mineral-rich deep sea water helps to stabilise and fight inflammation of diseased skin. This further augments the milk cleanser as an ideal moisturising cleanser for sensitive or eczema skin.
It is important to note that the use of cleansers over a long period of time can determine if your skin barrier is healthy or not. Cleansers that strip the skin dry will cause skin sensitivity, even if you do not have sensitive skin. This is also important because irritant contact dermatitis is a form of sensitive skin that develops after prolonged exposure to strong cleansers. Notably, the gentle milk cleanser also contains botanical extracts, including our trademark LARECEA extract as well as Belamcanda Chinensis Root Extract, which are not only anti-inflammatory but also promote wound healing. These help to counter the symptoms of sensitive or eczema skin.
How to use a makeup remover?
The following is what is recommended by our dermatologist. Apply a 50 cent coin amount of the cleanser on your fingertips and proceed to massage it gently over your entire face. If you are wearing eye makeup, proceed to use a pea sized amount for each eye, then dissolve the makeup with a gentle massaging motion. You will be able to wipe off the makeup pigments dissolved in this motion with a moist cotton pad. It is important that you do not use a dry cotton pad. A dry cotton pad has too much friction and can cause skin irritation with a wiping motion.
Thereafter, you can then gently use the moist cotton pet to wipe away the makeup residue. If you have very dry sensitive skin, your dermatologist may recommend you just to use the milk cleanser as the only makeup remover and moisturising cleanser you need. If you have combination skin, you can follow with a second step with double cleansing using a lathering cleanser such as the Miel Honey Cleanser.
References
*Bak JP, Kim YM, Son J, Kim CJ, Kim EH. Application of concentrated deep sea water inhibits the development of atopic dermatitis-like skin lesions in NC/Nga mice. BMC Complement Altern Med. 2012;12:108. Published 2012 Jul 26. doi:10.1186/1472-6882-12-108
https://drtwlderma.com/wp-content/uploads/2021/09/Le-Lait-Milk-Moisturising-Cleanser.jpeg
359
700
Administrator
https://drtwlderma.com/wp-content/uploads/2023/02/Logo-300x128.jpg
Administrator
2021-09-14 23:57:06
2021-10-03 15:42:03
Moisturising Cleanser for Sensitive Skin