A Dermatologist Designed Gender Neutral Colour Corrector

Traditionally, makeup and beauty has focused its products and branding on a narrow ideal. "Cosmetic camouflage has long been recommended by dermatologist's for sufferers of chronic skin disorders such as rosacea, or to correct uneven skin tone. For example, using green can counteract the chronic redness which many times cannot be permanently reversed with medications alone. This is significant as it helps the individual's self esteem. Makeup by default has to contain pigment, and it is the science of colour correction that is at the heart of effective makeup," Dr Teo Wan Lin, accredited dermatologist.
Makeup Personalisation
"I envision the true relevance of personalisation to be in the arena of makeup. Pigments are the core of makeup- makeup itself an artistry in color science, pigments and light. Assessment of skin tones is more complex than our traditional Fitzpatrick phototype classification. Integral to my concept of cosmetic camouflage, a topic close to dermatologists' hearts in the treatment of chronic conditions like rosacea, is a pure pigment formula ( without bulking agents like BMO present in many mineral cosmetics) in a "highly tolerable" base that contains oligopeptides, a retinol-like ingredient," Dr Teo continues.
With the 'no makeup makeup look' trending, it is important to emphasize the science behind makeup, which lies in the use of neutralizing colours to conceal imperfections. The concept of gender neutrality in makeup is particularly pertinent to the use of colour correction as a science-based makeup technique. Rather than using layers of makeup to conceal your imperfections, the goal here is to showcase healthy skin. But we all need some help to conceal our imperfections?
The Dream Concealer™ Service
Also relevant is the ability to titrate the intensity of the pigments according to your skin concern. And that's where the Dream Concealer™ Service comes in, with an adjustable base for you to intensify or dilute the pigment accordingly, dependent on the skin concern you have, as well as your skin tone. Upon confirmation of the appointment, an assessment is conducted virtually with a colour scientist who will compound the personalized colour corrector according to your skin tone and coverage.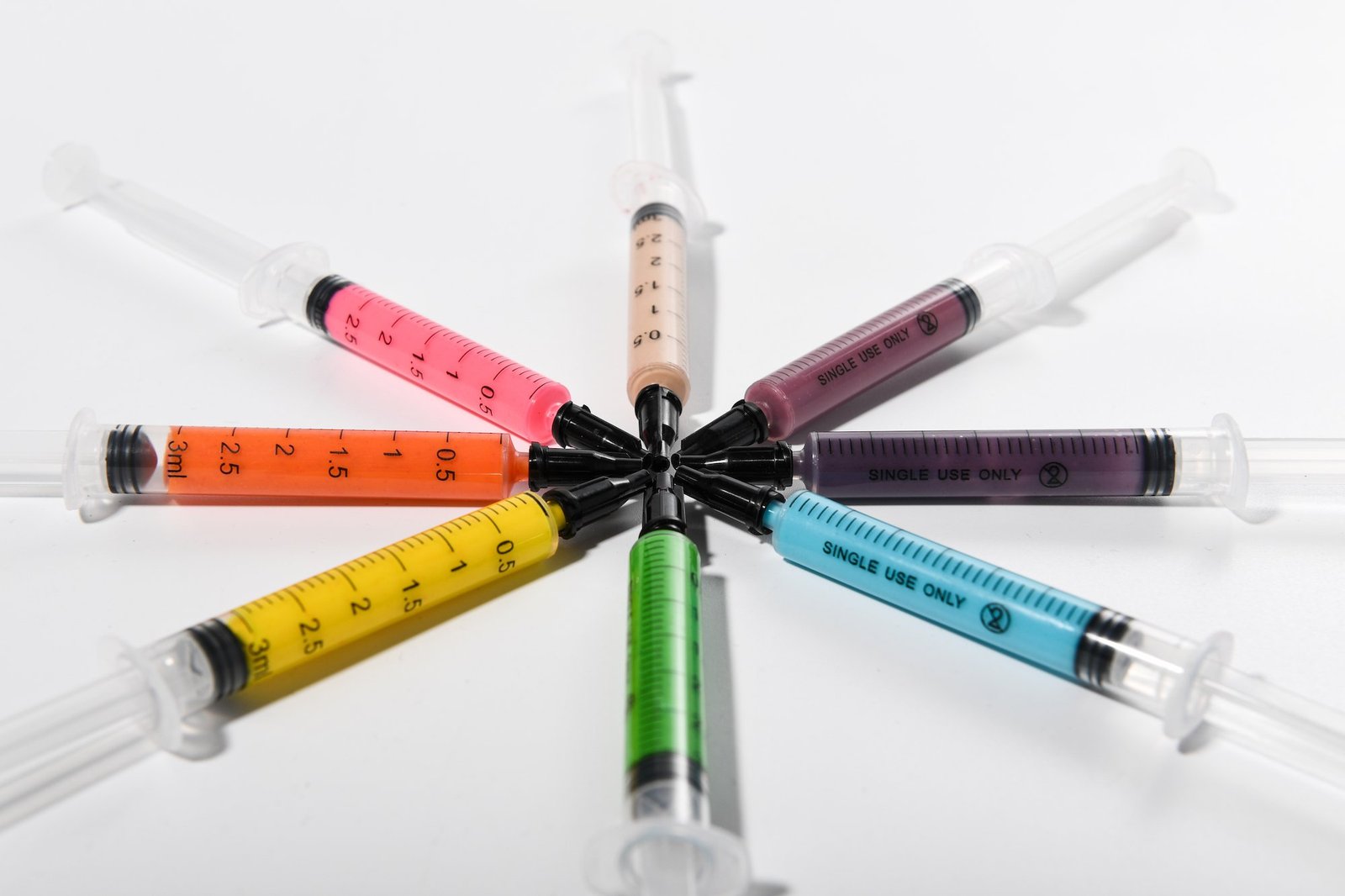 The Dream Concealer™ is enriched with oligopeptides for lifting and repair, niacinamide for brigtening, and LARECEA™ Extract for regeneration as a cosmeceutical base.
In this article, we'll take you through the science of colour correctors on skin from the lens of a dermatologist, and give you some must-know tips on how to colour correct.
How to pick the right colour corrector
The most essential tool that one must have when colour correcting is a colour wheel. Find the colour or skin concern that you would like to correct, locate its complementary colour and instantly correct any blemishes.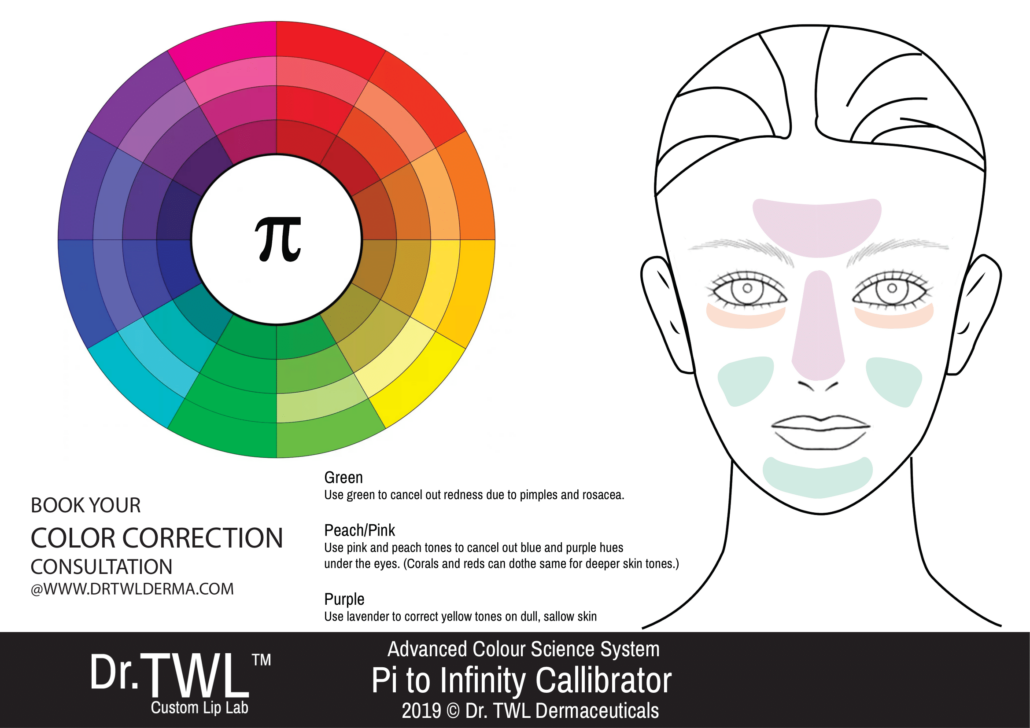 Green Corrector
Corrects Redness. Even your complexion with green, which reduces redness.
Peach Corrector
Fresh brightener. The peach corrector is great for covering up dark circles. The key feature of our colour correction lab is that it caters to caters to different skin tones with different shades of colour.
TIP: Use the tip of your cosmeceutical blender, dot it from the middle of your dark circles and then blend it out.
Purple Corrector
For discoloration and sallowness. For light to medium skin, use the purple colour corrector to neutralize yellowness, correct dull skin and add radiance. The purple colour can also be used as a brightener or a "highlighter", rather than simply a colour corrector. As a result, you can apply in on these highlight points: cheekbones, temples, brow bones, the Cupid's bow, the bridge of your nose, the apples of the cheeks and the jaw bone.
Yellow Corrector
Dullness eraser. Use the yellow corrector on the eyelid to correct uneven skin tone. Yellow is the complementary colour to blue and purple. Thus, it addresses the undesirable visible ​veins on your eyelids, which can make you look tired.
Orange Corrector
Grayness reducer. For tan and deep skin, even out dullness and uneven skin tone with the orange corrector.
The anti-aging applicator
Use the COSMECEUTICAL BLENDER™ for perfect, even coverage and blending with an airbrushed finish to conceal your imperfections.
Tip: The method of application matters too.
The method of applying makeup or concealer to sensitive areas like the face, and in particular the eyes and the lips, makes a difference in the medium to long term with regards to its impact on skin aging and skin health. Makeup brushes may be irritating for certain individuals with very sensitive skin. Individuals with atopic dermatitis or eczema have heightened sensations of skin discomfort to normal triggers which normal individuals do not have. This highlights the importance of minimal friction when it comes to interacting with your skin.
The Sofsmooth Cosmeceutical Blender™ was developed with microfibrillar fibres to pick up makeup pigments and disperse it effectively with minimal product wastage, and with the least amount of friction and pressure generated on the skin. Hence, it is considered an anti-aging makeup application technique.
The entire concept of these ultra-fine microfibrillar fibres is based off what we know as Vanderwaals forces. If you have ever seen a gecko climbing on the wall, you have probably wondered what special powers enables it to stick on the wall. It's actually the concept of Vanderwaals forces, as the gecko has tiny hairs on the bottom of its feet. These fine hairs in turn enable the gecko to generate a gentle suction that allows it to adhere to the wall. We applied this same concept with our ultra-fine microfibrillar blender that is 100x finer than human hair.
Tips for Colour Correcting
✔ Start with a thin layer and build up for efficient colour correction.
X Don't try to conceal or mask, just correct the skin colour.
✔ The applicator is important! Use the Sofsmooth™ Blender for concealing, and the SofSculptor™ for sculpting the face.
✔ Use the correct colour, according to the chart above.
X When applying the CC Cream, do not buff/drag it onto face as it will remove all the colour correcting you did earlier.
✔ Instead, use the Sofsmooth™ Blender or the SofSculptor™ to apply. This way, you are pressing the CC cream onto the skin you colour corrected and not moving it onto other parts of the skin that does not need correction.
CELLTALK™ CC cream is the final colour correcting cream to even out your entire skin tone.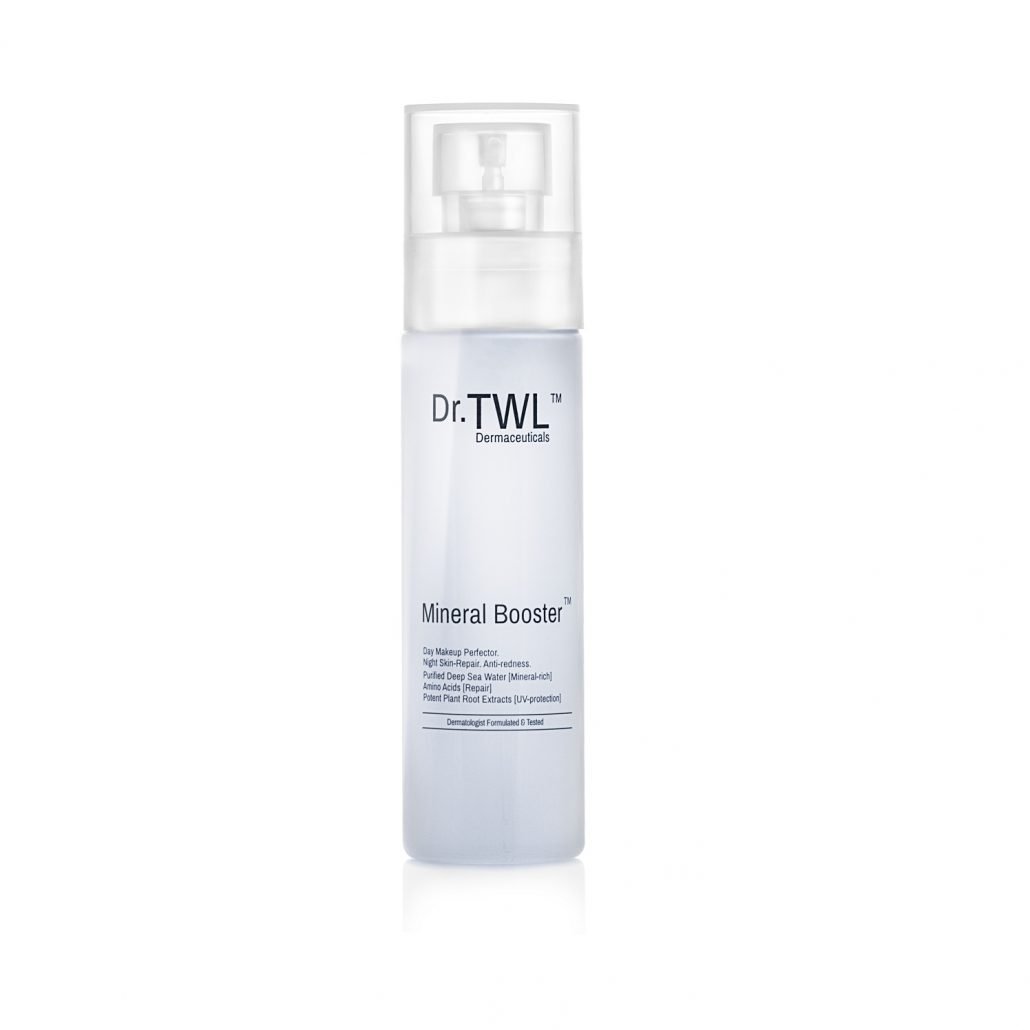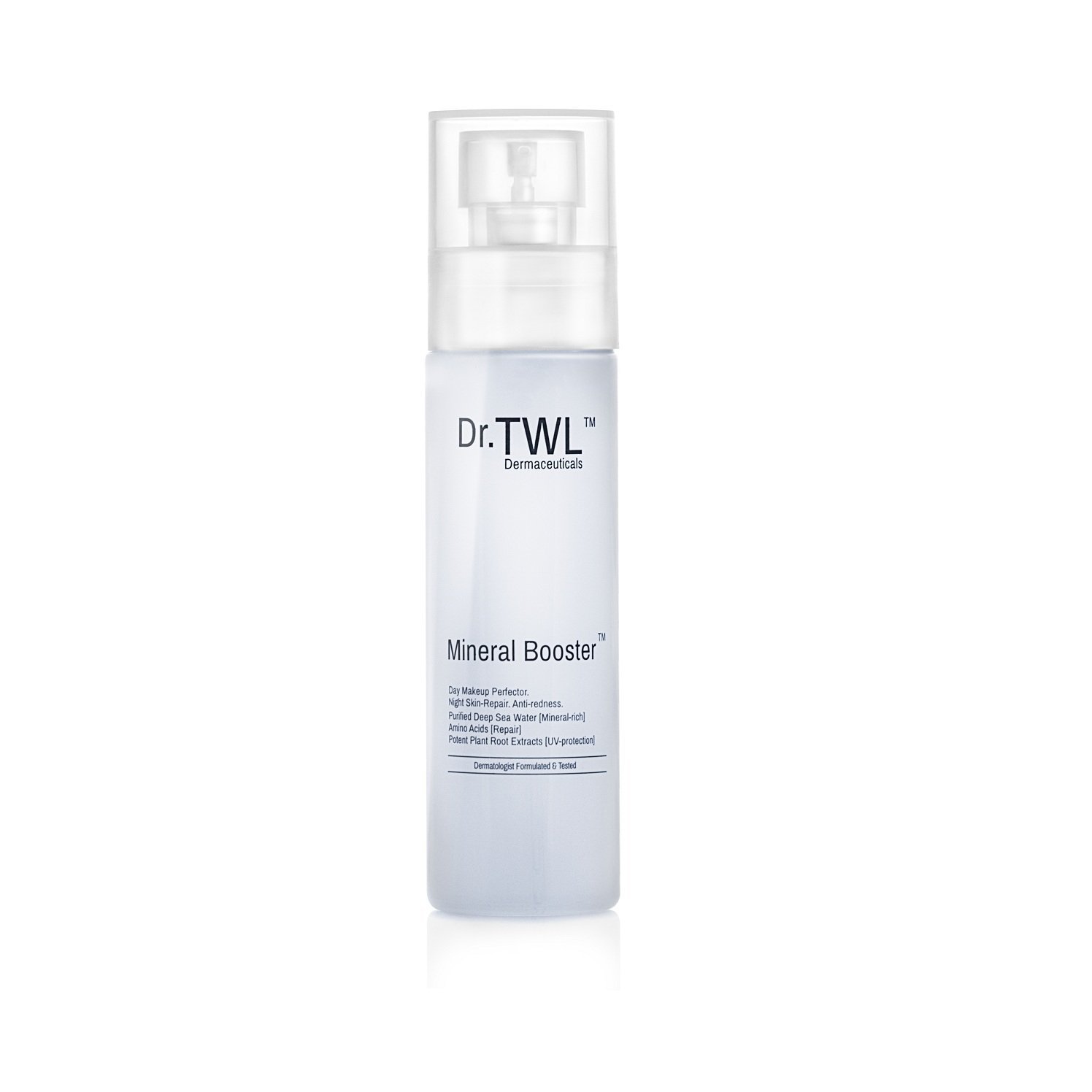 Set your makeup with the MINERAL BOOSTER™, which contains mineral-rich purified deep sea water, potent amino acids for repair and also potent plant root extracts which provides UV-protection.
✔ Lastly, apply mist from Mineral Booster™ to entire face and neck. Hold the bottle 15cm away and spray with circular movement. Avoid the eyes.
Now, it's your turn to try it. After all, practice makes perfect!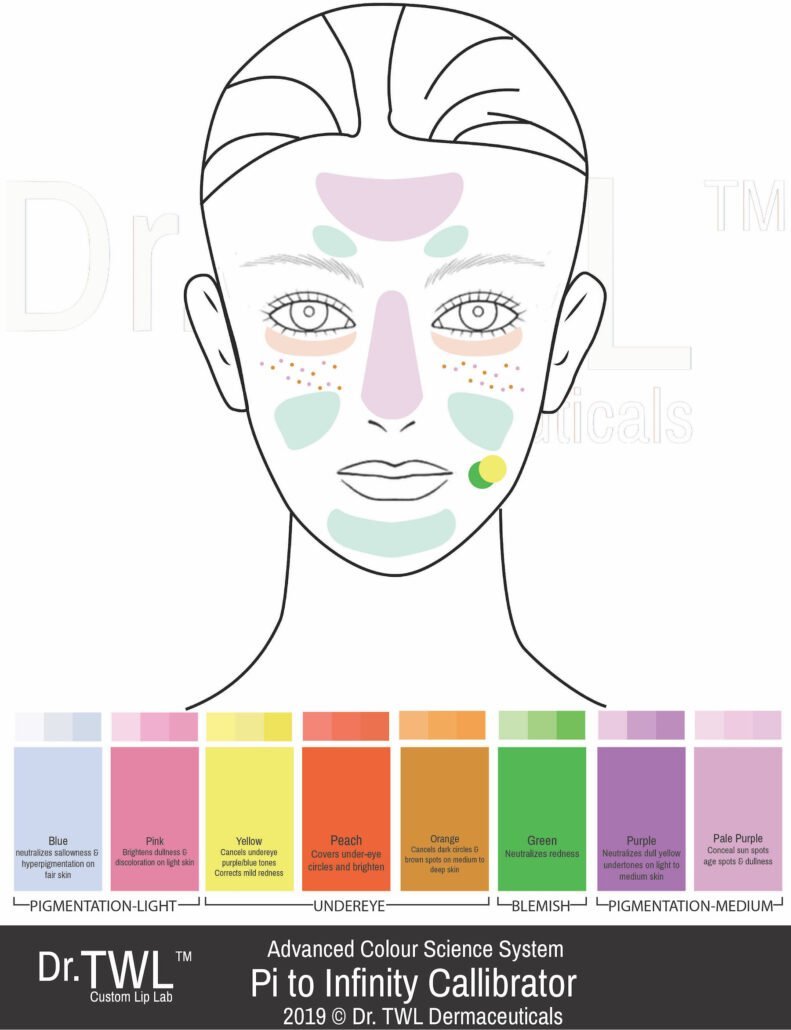 https://drtwlderma.com/wp-content/uploads/2019/08/C24DE123-1B6F-4CC5-A01B-AE323B41DFD0.jpeg
1000
1500
Administrator
https://drtwlderma.com/wp-content/uploads/2023/02/Logo-300x128.jpg
Administrator
2020-10-29 21:05:29
2021-09-01 21:10:34
A Dermatologist Designed Gender Neutral Colour Corrector