A Beauty Brand That is Taking the Environment Seriously

This World Ocean Day, we explore how Dr.TWL Pharmacy is now the first luxury skincare pharmacy in Singapore to offer refillable skincare and beauty packaging. We would like to share the launch of our cult favorite products now available in bulk refillable packaging, which are both wallet and environmentally friendly.
The importance of sustainable beauty
World Ocean Day, which falls on 8th June, reminds everyone of the significant role the oceans have in everyday life. The oceans are the lungs of our planet, a major source of food and medicine and a critical part of the global ecosystem.
The purpose of this day is to inform the public of the impact of human actions on the ocean. For the development of a worldwide movement of citizens for the ocean. Additionally, to mobilize and unite the world's population on a project for the sustainable management of the world's oceans. The theme for this year is "The Ocean: Life and Livelihoods".
Refillable skincare in Singapore
Now, let us cover what the concept of refillable skincare is about, how it can help save the oceans and why it is difficult for most beauty brands to achieve this due to mass production. The important feature of traditional skincare apothecaries is that it allows small amounts of customizable skincare to be compounded by a trained pharmacist/pharmacy technician in plain jars or bottles that can be brought back to be reused. This skincare e-pharmacy, Dr.TWL Pharmacy, has done just that. Taking advantage of its location within a dermatology practice TWL Specialist and Skin & Laser Centre in Singapore.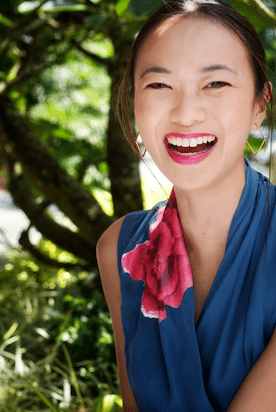 "Sustainable beauty is also an important topic. In our pursuit of beauty, it is important to consider the environmental impact of the chemicals used in personal care products. It is my belief that as our scientific knowledge of dermatology advances, we will discover the immense potential of botanical and plant extracts in both skin and hair cosmeceuticals.
Also, botanical cosmeceutical extracts do not involve the synthetic ingredients that often have an environmental impact in the manufacturing process. Neither do they contribute to ocean pollution via toxic runoff. Sustainable beauty practices also refer to empowering the individual to take charge of their own beauty haircare and skincare regime right in the comfort of their own home, using evidence-based cosmeceutical ingredients," accredited dermatologist Dr Teo Wan Lin.
Refillable beauty products are gaining more recognition these days as more and more brands are shifting to be more eco-conscious. As these products are more sustainable, they are also likely to contain clean, natural ingredients too — which does wonders for your skin! The beauty industry has stepped up to limit waste and honestly, I love seeing it in action!
What is refillable skincare?
Instead of throwing away or recycling a beauty product after you use it, give it a new life by refilling and saving it from the landfill. This preserves energy and materials that would have gone into manufacturing new packaging.
Why is there a need for refillable skincare?
8 million tonnes of plastic is dumped into our oceans every year. According to Package Free, 70% of plastic packaging ends up in landfills. The amount of plastic waste generated by the beauty industry is significant. More than 120 billion units of packaging produced globally every year. Recycling is not as easy as we think, with the recycling process being complex and long-winding. Hence only 7% of plastic waste has ever been recycled and repurposed. Therefore, refillable packaging would result in a beneficial net decrease of plastic produced.
Dr.TWL Pharmacy refillable skincare & haircare products
As a skeptic, I was curious to see how I would be able to transition my beauty regimen to incorporate the refillable concept that Dr.TWL Pharmacy touts. Here are the products and my reviews on them.
In the United States alone, 550 million empty shampoo bottles are thrown away each year. This figure does not include conditioners, body wash or other bathing products. Hence, large bulky plastic containers, especially those typical of a haircare routine, are a significant contributor to many household's annual waste.
Furthermore, hair conditioners usually contain harsh chemicals such as silicone, sodium lauryl sulfate and polyethylene glycol. When rinsed off in the shower, they become part of the water supply. This includes waste water, which ultimately ends up in the ocean. These chemicals are harmful to both aquatic life and the animals that drink from these water bodies. In particular, cosmetic waste water including waste water from beauty salons, can cause significant environmental pollution. A study by Kwame Nkrumah University of Science and Technology supports this.
Additionally, studies show that when the hair shaft surface is coated with silicone it becomes instantly smoother and is covered with a protective layer. However, this is merely a temporary illusion of healthy hair. Silicone continues to build up layer by layer and eventually your hair weighs down. Instead of appearing smooth and shiny, hair may appear greasy and dull.
Hair Thickening Mask
Made with natural ingredients such as camellia japonica, glycine max extract and hydrolyzed wheat protein, the Hair Thickening Mask does not contain any of these harmful ingredients that contribute to pollution and instead, contain natural alternatives to provide effective cuticle moisturizers that ensure detangled, well-nourished locks.
As part of Dr.TWL's sustainability initiative, the Hair Thickening Mask is available in a 500ml bulk refillable packaging at a fraction of the price. It also comes with a free CUTISCOOL Gel Cap.
Additionally, all purchases of the Hair Loss Bundle come with a complimentary reusable 500ml bottle of the Hair Thickening Mask – filled to 200ml or automatically upgraded to 500 ml at a discounted fee of $50 (worth $171).
The refill process was seamless, I simply ordered the Mask (or the bundle) as per the website with order notes "REFILL" and a new 500ml bottle was couriered to me. I was also able to drop off my old bottle that I cleaned out with soap for a $5 discount voucher!
How much does your haircare regimen cost you, and the ocean?
Every month we throw away empty plastic bottles from shampoos and conditioners, and many end up polluting our ocean. To illustrate, the runoff from hair salons contribute to "cosmetic wastewater" which can release carcinogens and volatile organic compounds (VOCs), ammonium thioglycolate. Our Conscious Hair Mask Bar System is developed with a focus on environmentally conscious, science-backed botanical ingredients for a deep-conditioning home hair spa treatment. Our haircare formulation delivers salon-results, without the toxic chemical runoff associated with the traditional haircare industry.
The Dr.TWL Conscious Hair Mask Bar is developed with a focus on environmentally conscious, science-backed botanical ingredients for a deep-conditioning home hair spa treatment. The haircare formulation delivers salon-results, without the toxic chemical runoff associated with the traditional haircare industry. Refillable, freshly compounded hair mask vials are also delivered monthly right to your doorstep, which was very convenient.
This in house, laboratory-grade pure hyaluronic acid is an intensely concentrated, paraben-free, refillable serumfreshly compounded for total skin hydration. Use it at night time as the "serum" step in your routine following cleansing and toning, and prior to moisturizing.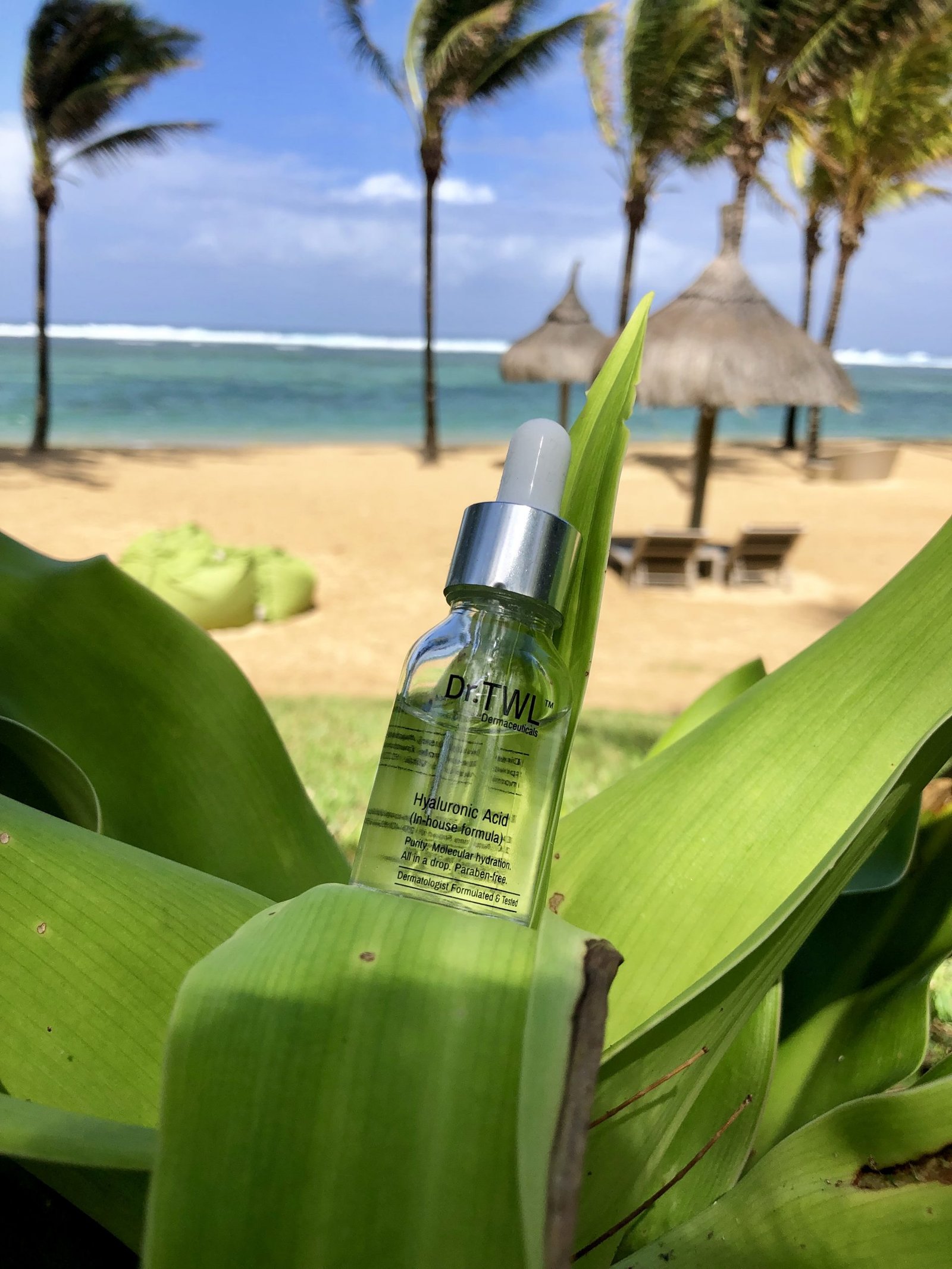 Taken by one of our users Ros Leon on a trip to Mauritius Islands. This in house, laboratory-grade pure hyaluronic acid is an intensely concentrated, paraben-free, refillable serum freshly compounded for total skin hydration.
After I brought back my empty glass bottle for a refill, the pharmacy used Isopropyl Alcohol to sterilize the glass bottle. I also have a $5 discount off my refill of the freshly compounded Hyaluronic Acid!
The Rosa Damask Serum is a freshly compounded, paraben-free, refillable product by Dr.TWL Pharmacy. This intensely concentrated antioxidant serum treats enlarged pores and controls the root of oil production with hydrating humectant glycerin to lock in moisture. It targets combination/oily skin with additional anti-aging benefits.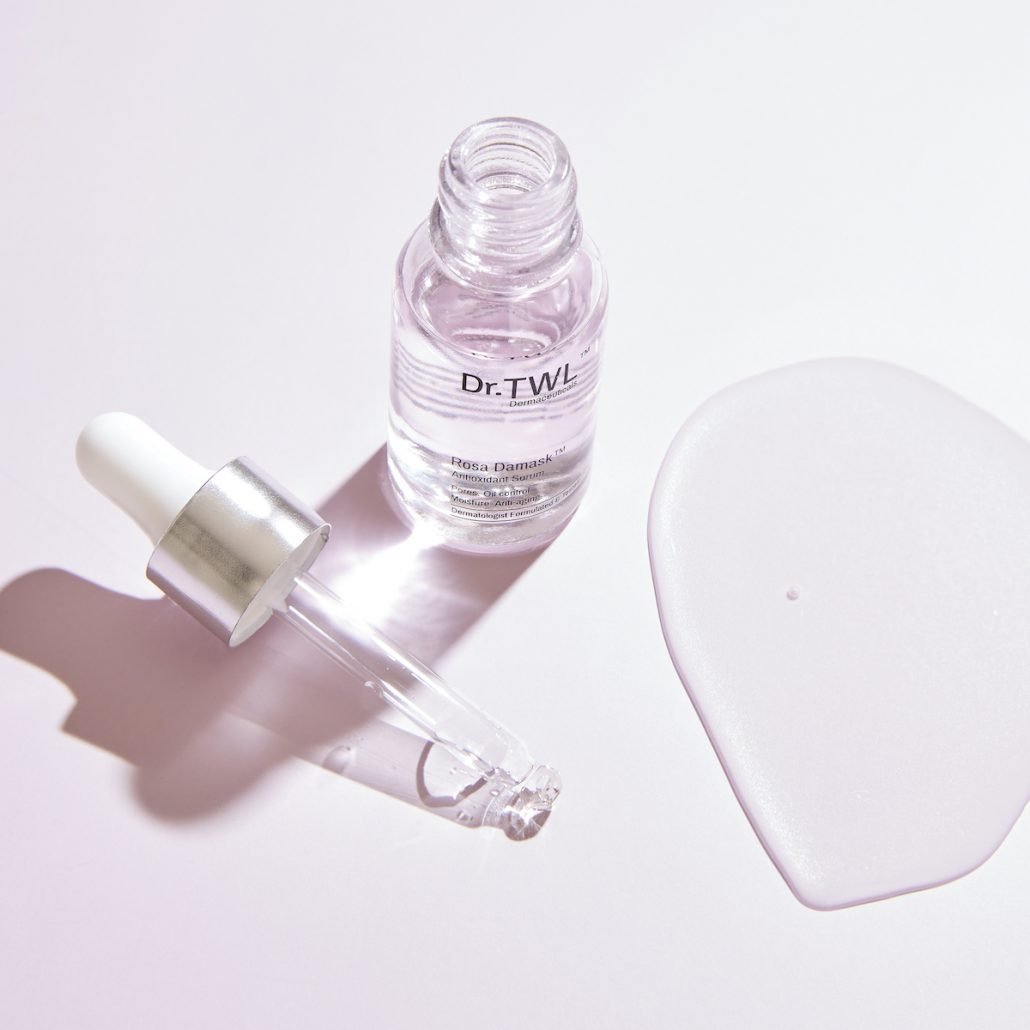 Refillable and Reusable Makeup
The amount of plastic waste generated by the beauty and cosmetic industry is significant. In my quest to move towards a more sustainable beauty regimen, it was pleasant to know that apart from refillable skincare and haircare products, Dr.TWL Pharmacy also offered reusable and refillable makeup palettes too!
Silvexia UV-Protective Palette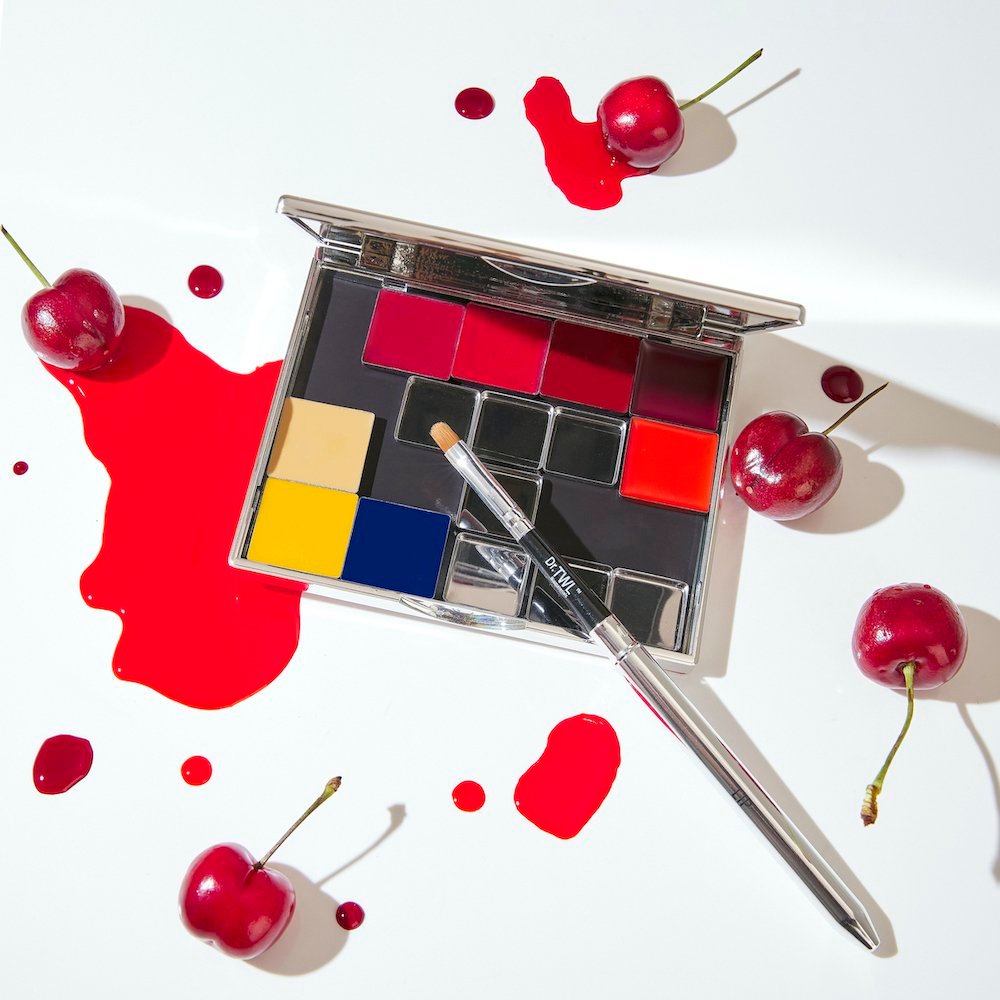 Understanding the need for beautiful, yet hygienic packaging for makeup, and the need for variety, Dr. Teo Wan Lin, founding dermatologist of Dr.TWL Dermaceuticals, came up with an all-in-one solution: a durable, protective palette that prevents UV-degradation of active cosmeceutical ingredients and plant oils. One that has a fully magnetic base to allow rearrangement of makeup tins. Additionally, also allowing refills via our pharmacy-lab service where our custom compounding takes place.
The makeup lab embraces clean beauty, with chemical preservative- free moisturising formulas that are suitable for sensitive/troubled skin. While also delivering makeup artist approved intense pigments. The products remain stable because of our proprietary infusion of plant oils. This inhibits bacterial growth under laboratory settings. The makeup lab concept is environmentally conscious—adopting Silvexia, a sleek reusable and refillable makeup palette with an inbuilt mirror as its primary packaging. Additionally, the palette can hold up to 20 magnetic tin pans of concealers, eyeshadow, blush, highlighters and lipsticks. The lab sells refills of the tins itself. Alternatively, receive a discount if you reuse your existing tin when you opt for a refill.
https://drtwlderma.com/wp-content/uploads/2021/06/Screenshot-2021-06-09-at-12.15.29-PM.png
638
1200
Administrator
https://drtwlderma.com/wp-content/uploads/2023/02/Logo-300x128.jpg
Administrator
2021-06-09 19:10:09
2021-09-28 01:34:06
A Beauty Brand That is Taking the Environment Seriously