Discover Teresa's skincare essentials in her latest trip to Maldives
By Shelton Chang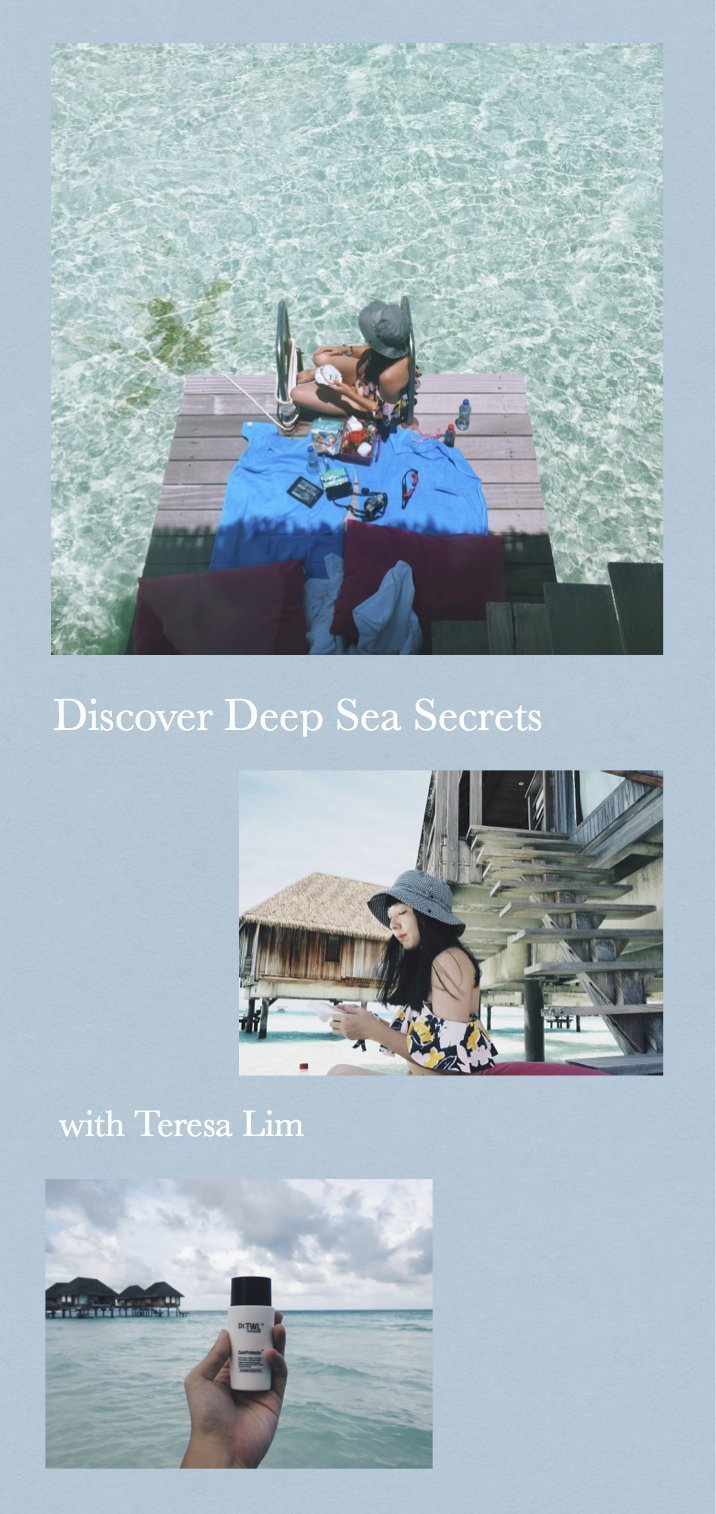 Join us as Teresa lets us in on her latest travel diary to the gorgeous Maldives and shares her beauty secrets
By showcasing her love for embroidery art, travel and her boyfriend on Instagram Teresa Lim has boasts impressive 68.3k following. Having graduated from Lasalle College of the Arts with a First-Class BA Honours in Fashion Design and Textiles, Teresa has managed to amalgamate three of her interests together: Illustrations, Embroidery and Surface pattern design. With a design philosophy and designs that seek to blur the lines and boundaries between being an illustrator and a textile designer, she is constantly inspired by themes revolving around gender and womanhood. Having showcased in Hong Kong, Bangkok and Japan, even being picked up by international brands such as H&M, Swarovski, Gucci, Coach and Olympus, Teresa is one fine artist we all ought to be watching. Aside from creating embroidery art, like everybody else, Teresa loves Netflix and chill with her books.
On her recent trip to Maldives, we caught up with Teresa and here's a quick rapid fire about all things beauty we had with her.
Skincare or makeup junkie?
Skincare
Name three skincare essentials you cannot live without.
For a refreshing, calming, nice smelling and hydrating finish, I like to use Dr TWL Dermaceutical's
1. Hyaluronic Acid Serum( In-house formula)
2. Mineral Booster™
3. Sunprotector™
Double cleanse or makeup wipes?
Double cleanse
Strong eye makeup or a bold lip?
Bold lip
For an exclusive scoop with our Papillon Artist, Teresa Lim, stay tuned for part two where we discuss in depth about her and as an artist.
In the meantime, check out her Instagram page:  @teeteeheehee and for more of her works, check out www. teeteeheehee.com
SHOP THE STORY