How to Wear Makeup Under A Face Mask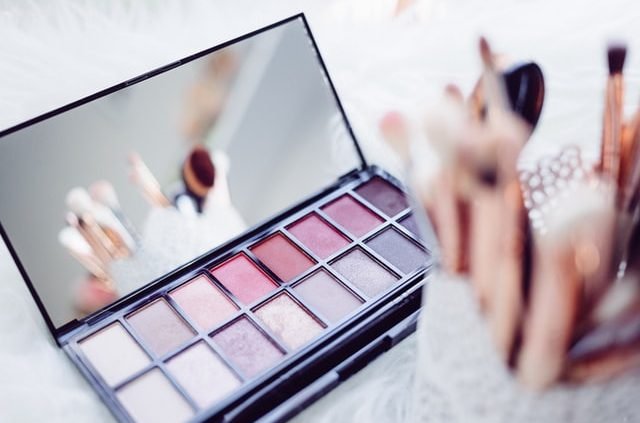 Face masks have quickly become an essential addition to the wallet, keys, phone routine, but when it comes to makeup it might pose a few problems. While putting on makeup under a face mask might seem a little bit unnecessary to some people, it can make a big difference in creating a sense of normalcy through this uncertain time period. In this article, we share an excerpt from Masking Up: A Dermatologist's Guide to Maskne by Dr. Teo Wan Lin, Dermatologist at TWL Specialist Skin & Laser Centre, to give you a guide on how to wear makeup under a face mask. We'll also go through tips on the best type of makeup formulas for face masks and using makeup to conceal acne.
How does makeup behave under a face mask?
Makeup contributes to a form of physical debris on one's skin – the pigments and excipients in the formula, including chemical ingredients, preservatives mix with skin oils and sweat. These contribute to overgrowth of germs on the skin.
Most makeup formulations today do not contain overtly comedogenic ingredients, unlike in the early nineties. However, makeup itself when worn under occlusion can trigger off flare-ups of acne for the reason above. Sensitive skin individuals may find that what they are normally able to tolerate suddenly makes them sensitive. This is because ingredients undergo changes, e.g. pH when mixed with sweat and moisture.
If you live in a tropical, humid climate, wearing makeup under a face mask poses the following challenges:
1. Increased growth of microorganisms (germs) leading to flare of skin conditions
Retention of sweat, moisture, skin oils mixed with physical debris are all factors that lead to an increase in the growth of microorganisms, including bacteria (causes worsening of acne, secondary infections known as gram-negative folliculitis) and yeast ("fungal acne" which is correctly termed pityosporum folliculitis). Individuals with perioral dermatitis and seborrheic dermatitis have redness, scaling and bumpy rashes around the mouth area, which will be exacerbated by wearing a face mask. These individuals are sensitive to common ingredients present in cosmetic products, and in this case, wearing makeup under the mask will certainly make it worse. Non-dermatologists often misdiagnose several cases of perioral dermatitis as adult acne. A lack of response to usual acne treatment is a red flag. If this is the case, you would need treatment with oral antibiotic medications, that are anti-inflammatory.
If you have eczema, wearing makeup under occlusion can change the behaviour of certain active ingredients present in the makeup, causing skin irritation. Also, overgrowth of normal skin bacteria, i.e. staphylococcus aureus will trigger eczema flare-ups.
2. Makeup-transfer onto fabrics
The other factor to consider would be the transferability of makeup on the inside of the fabric. Switch to no transfer formulas, i.e. no transfer-blushes, no transfer lipsticks. Dr. Teo recommends skincare makeup and colour correction for individuals with problem skin. Concealing one's blemishes with layers of makeup will make blemishes worse, in the form of increased irritation and inflammation. Using colour correctors can efficiently cancel out redness and pigmentation with a minimal amount of product. With today's advances in pigment science and cosmeceutical formulations, CC creams are recommended over traditional foundations. It is recommended for ease of application and beneficial antioxidants incorporated in the formula.
Tip: Colour correctors are a minimal and efficient alternative to heavy makeup
Under a Face Mask
When wearing a mask, the practice of layering on thick layers of foundation is now even messier and more unhygienic. This increases the amount of physical debris on skin that may further alter the skin balance of bacteria. Look for CC creams formulated with antioxidant plant extracts that can actively reduce inflammation. A good CC cream can also provide sufficient coverage for individuals with any blemishes. Good application of makeup does not have to involve complex layering or tools. Facial blender sponges are efficient and provide natural-looking application of foundation even for makeup newbies. Traditional blenders increase foundation wastage because of product absorption. Microfibre coatings on new generation blenders pick up and disperse pigment efficiently without wastage. This ensures a smooth airbrushed coverage with minimal product. Collectively, these are important points to consider in overall skin hygiene and "breathability" — factors important when wearing a face mask.
Tip:
Use CC Cream instead of foundation for lighter coverage
Use microfibre blenders that ensures smooth coverage with minimal product for overall breathability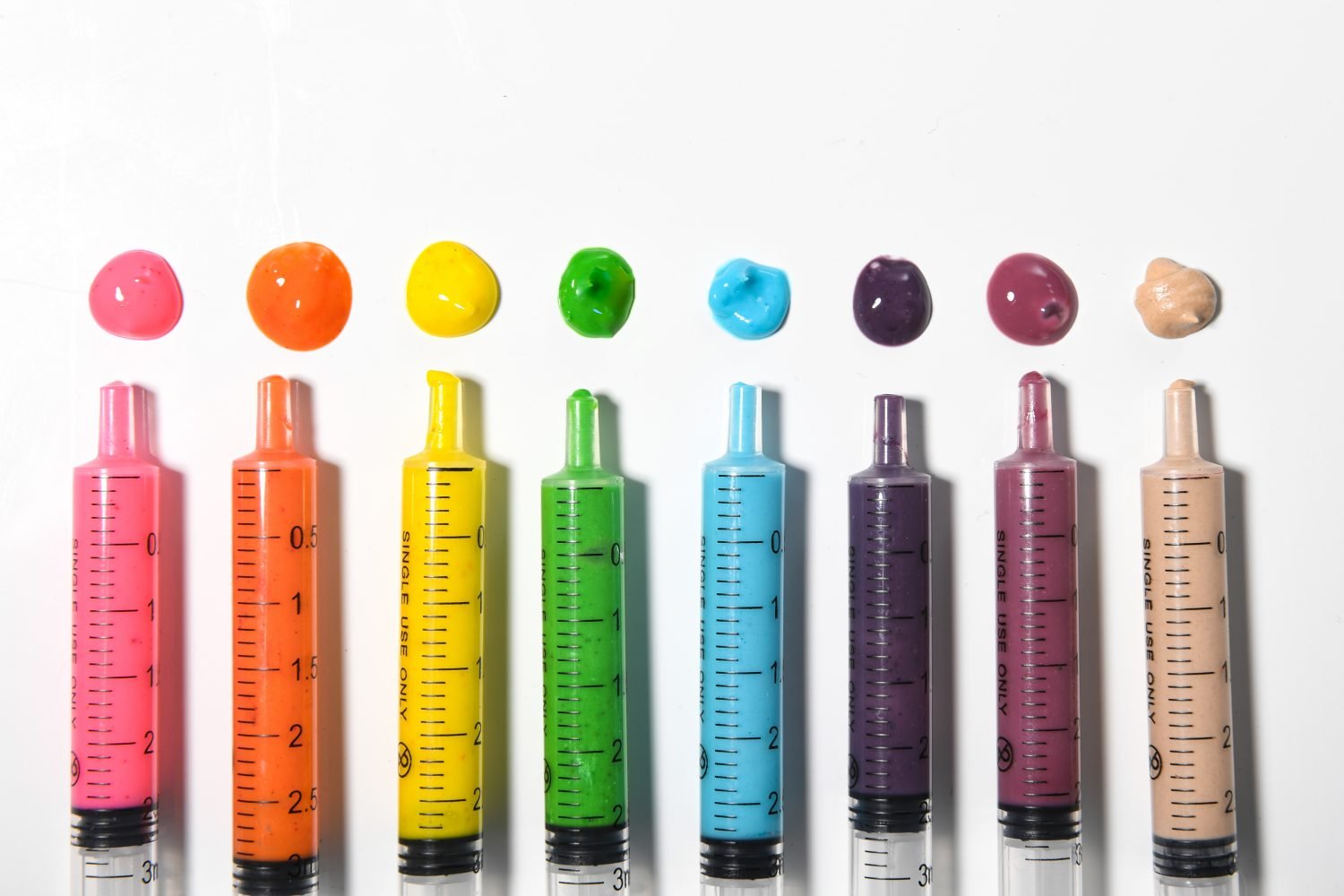 3. Cream to Powder formulations
Skincare makeup has been gaining traction the last few years. These are not your traditional formulas which are purely pigment and coverage based. Skincare makeup incorporates active ingredients that function as skincare. This is important because of the process of "surface ageing"or photoaging. This occurs as a result of free radical damage due to environmental pollution and sun exposure. Given the universal range of skin tones (believed to be infinite but currently charted at 110 according to the Pantone skin colour charts) and the limited colour ranges of most foundation brands, customisation is also the key to excellent coverage.

Advances in cosmetic science have also led to novel formulations of cream to powder finishes for makeup, these have reduced "oil" content by turning into an absorbent powder formulation. All this whilst retaining the benefits of smooth application with natural looking results. These formulas are more suited to wear under a face mask, for example, in blushes, as opposed to cream formulas which may "bleed" under moisture and sweat.
Tip: Switch from cream to powder formulas to reduce "oil" content on your face.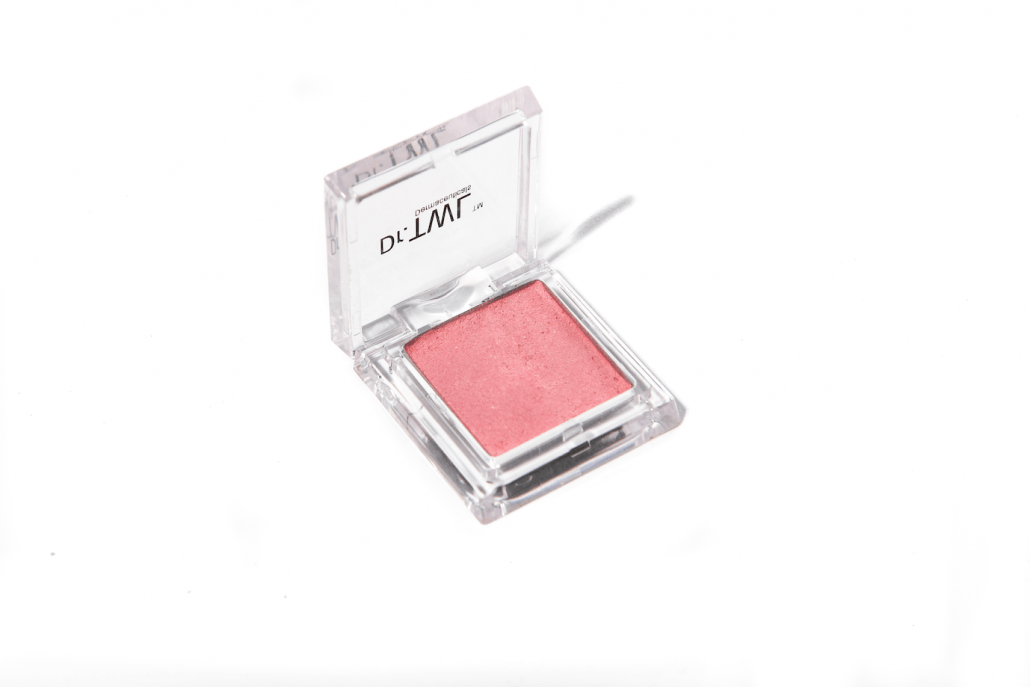 Using Makeup to Conceal Acne
You shouldn't be worried about the concept of skin breathability or occlusion when we are using concealers for acne. What we are concerned about is how efficient the concealer is at covering up blemishes. Have you ever used tons of product on a pimple and yet find that the coverage is inadequate? That's what we're going to address today.
We recommend cosmetic camouflage for sufferers of facial skin disorders like acne and rosacea. This is so that patients take time to get better when they are on treatment. Additionally, there's no reason for them to suffer psychological distress due to cosmetic disfigurement. The wearing of a face mask proves a double-edged sword for individuals suffering from skin conditions. They may be worried that their makeup may not last under their face mask as coverage may remain necessary when one removes the face mask while eating or drinking in a social setting. There is no easy solution to this other than the following tips which may be helpful:

A well-fitted face mask design allows for minimal skin-textile friction. Designs where one finds the surface of the mask being "sucked in" during breathing are much more likely to disturb underlying makeup. Using the following layering steps to conceal blemishes are more likely to cause it to stay "on".
Colour corrector (green to cancel out underlying redness)
Skin-tone matched concealer
Correct applicator (such as the Sofsmooth cosmeceutical blender) which ensures even product distribution
Quick touch-ups will have to be the way of life with mask-wearing. An efficient method of touching up recommended is as follows:
Blot excess oil with anti-inflammatory oil blotting linen
Hydrate with Mineral Booster Mist – with polyglutamic acid
Apply CC cream over affected area with the blender
Set with skin-toned matched zinc oxide loose powder to absorb excess oil and shine for perfect coverage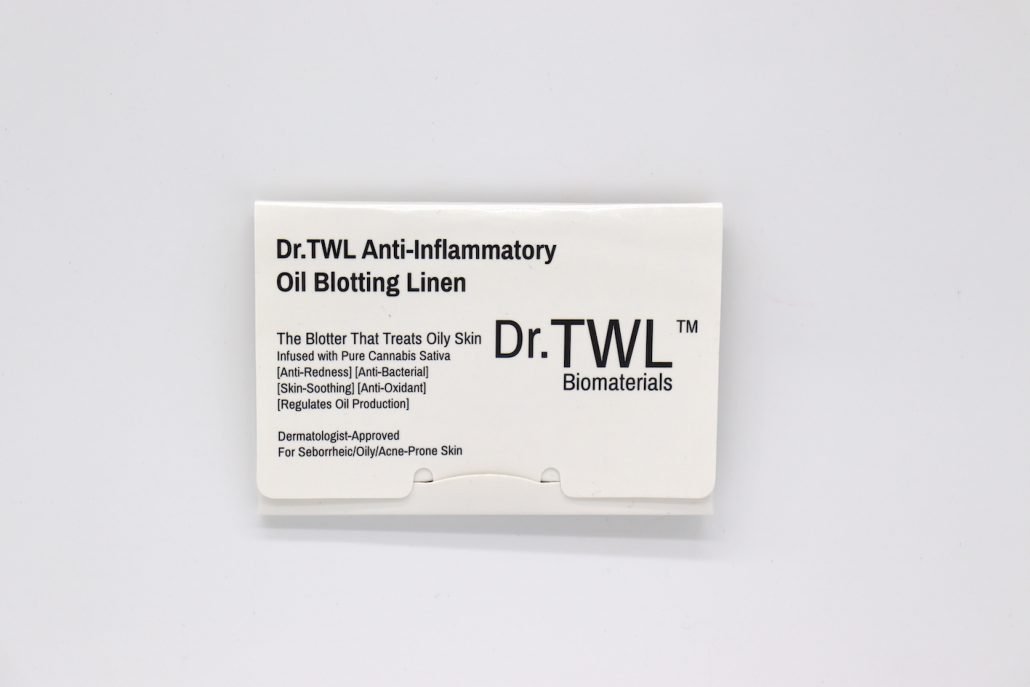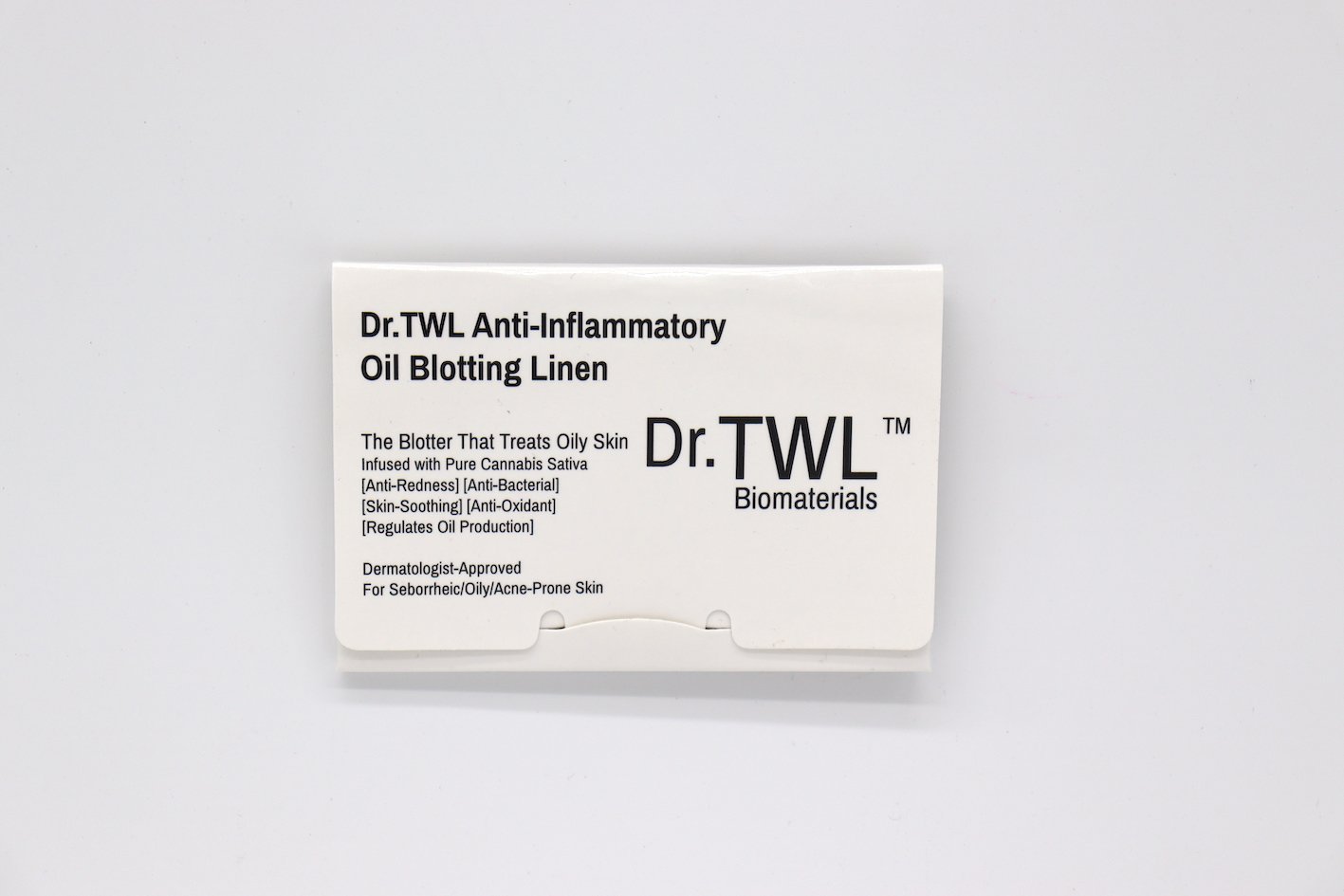 How to manage a large acne bump or cyst
In the case of a large acne bump or cyst that cannot be easily concealed, apply a hydrocolloid patch with a non-drying acne cream formula which will help it heal. The patch will prevent you from touching your acne bump excessively that can cause secondary bacterial infection. Hydrocolloid patches are also antibacterial and create a moist wound healing environment. This can speed up the healing process by drawing excess pus that exudates out. If your acne bump does not respond after 4-5 days of self-treatment and instead gets more painful, you may need to visit a dermatologist for a steroid injection to reduce inflammation. Otherwise, this cyst may potentially leave deeper scars, recur or develop into an abscess.
© Copyright 2020 Dr. Teo Wan Lin.
https://drtwlderma.com/wp-content/uploads/2020/10/Makeup-Under-Face-Mask.jpeg
427
640
Administrator
https://drtwlderma.com/wp-content/uploads/2023/02/Logo-300x128.jpg
Administrator
2020-10-25 12:09:06
2021-09-01 22:59:20
How to Wear Makeup Under A Face Mask