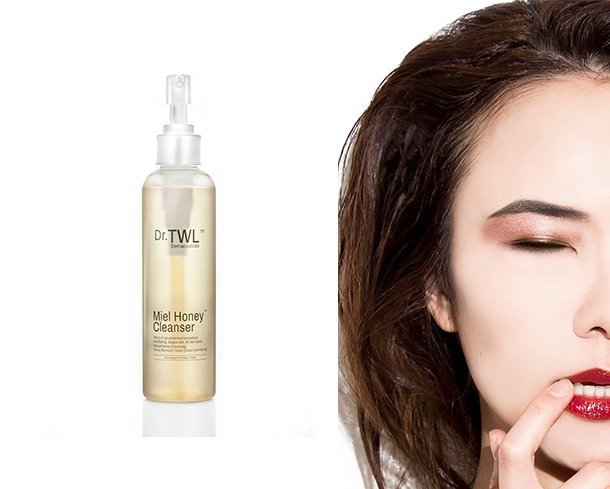 If you are suffering from acne, you are not alone in this battle. According to Dr Teo Wan Lin, an accredited dermatologist from TWL Skin and Laser Specialist Centre, while acne  commonly affects teenagers, it does not spare the adults either. She mentions that apart from hormonal factors, hereditary factors could be the cause of your breakouts. Genetically prone individuals, such as those with a family history of acne, are likely to experience recurrent and more severe forms of acne. Instead of drying those zits by going on a clay masking frenzy or spamming tea-trea oil or benzoyl peroxide on those zits, visit a dermatologist for a proper diagnosis first. There are conditions such as perioral dermatitis, which mimic acne but requires different medical treatment. 
Since there could many reasons on why those nasty acne bumps keep coming up, it turns out that popular topical anti-acne agents such as benzoyl peroxide or DIY solutions might not be the best solution when it comes to treating acne. While it may work for mild acne, over the counter products might worsen your acne condition causing severe skin irritation and eczema when used without a dermatologist's supervision. This itself can result in severe scarring. It is a safe and wise bet to avoid self-medicating your acne and visit a dermatologist to get to the crux of your recurring zits.
As acne is  triggered by an accumulation of sebum and bacteria due to hyperactive oil glands under our skin, the pathway to clear skin is clean skin. Foam cleansers are effective in providing the skin with a deep cleanse. However, it is especially hard to find a cleanser both deep cleanses and moisturises.
Commercial cleansers that foam tend to contain harmful surfactants such as Sodium-Laureth Sulfate(SLS) attributing to its foamy lather. On top of harshly cleansing the skin, these cleansers destroy the skin's natural lipids and upsets the skin's natural PH levels. Instead of alleviating the condition of your acne, these harsh cleansers have the propensity to further irritate the skin and worsen the condition of your acne. There is a term known as reactive seborrhea whereby the skin produces more oil to compensate for skin dehydrated by harsh cleansers.
Honey is known for being an antibacterial and anti-inflammatory agent. This is something those with acne-prone or sensitive skin should be looking for Dr.TWL Dermaceutical's Miel Honey™ Cleanser , is a gentle cleanser that lathers up from the medical grade honey and botanical emulsifying ingredients in them. This blend of nature-derived emulsifiers gently yet deeply cleanses the skin without stripping the skin of its natural barrier. As the Miel Honey™ Cleanser is developed with Arnica Montana flower extract, it helps to stablise the skin, in turn reducing skin dryness or flaking. For a supple and smooth skin,  Miel Honey™ Cleanser is the way to go.
SHOP THE STORY