Female Hair Loss Treatment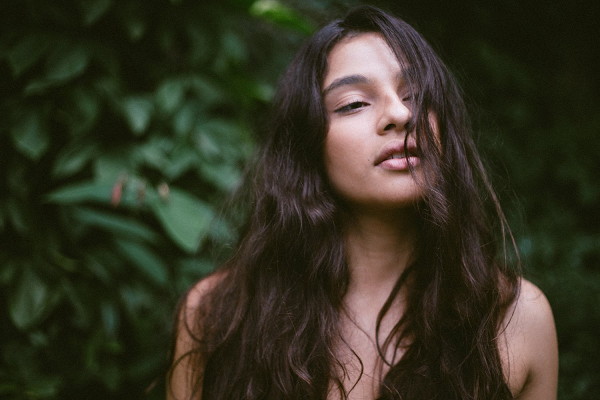 Female Hair Loss is more common than you think. We have shared all about male pattern hair loss previously and today, we share more about female hair loss and how to best treat it.
What is female pattern hair loss?
Female pattern hair loss (FPHL) is a distinctive form of hair loss that occurs in women with androgenetic alopecia. Around 40% of women by age 50 show signs of hair loss and less than 45% of women reach the age of 80 with a full head of hair.
Characteristics Of Female Pattern Hair Loss (FPHL)
FPHL presents differently from the more easily recognizable male pattern baldness. Male pattern baldness normally begins with a receding frontal hairline that progresses to a bald patch on top of the head. It is rare for women to bald following the male pattern unless there is excessive production of androgens (male hormones) in the body.
Women with FPHL usually complain of slow, progressive hair thinning that may or may not be associated with increased hair fall. Areas affected are usually the vertex and upper parietal scalp and sometimes also frontoparietal areas of the head. Unlike male pattern hair loss, the frontal hairline is typically preserved and the hair thinning is not as severe.
Hair loss can be observed in 3 different patterns:
1. Ludwig's Type: Thinning of the crown region with preservation of the frontal hairline.
2. "Christmas Tree Pattern": Frontal midline recession with thinning and widening of the central part of the scalp without di]use hair loss. The pattern also involves the superior part of the scalp but the thinning is wider in the frontal scalp giving the alopecic area a triangular-shaped figure resembling a Christmas tree.
3. Hamilton Type: Thinning associated with bitemporal recession. Its presentation has the same classical distribution of male pattern baldness: thinning evident in the lateral-frontal part of the superior scalp and vertex.
Causes Of Female Pattern Hair Loss
In FPHL, thinning of hair on the scalp is due to increased hair shedding or a decrease in hair volume, or both. It is normal to lose up to 50-100 strands of hair a day. Another condition called chronic effluvium also presents similarly, with increased hair shedding and therefore often confused with FPHL. It is important to differentiate between these conditions as a treatment for both differs.
FPHL has a strong genetic predisposition. Either a parent or both will inherit the genes. Genetic testing to assess the risk of balding is not currently recommended due to its unreliability.
For now, it is not clear if androgens (male sex hormones) play a role in FPHL, although they have a clear role in male pattern baldness. Most women with FPHL have normal levels of androgens in their bloodstream. Due to this uncertain relationship, the term FPHL is preferred to 'female androgenetic alopecia'. The role of estrogen in this condition is still uncertain. However, some studies have shown that FPHL is more common after menopause, suggesting estrogens may stimulate hair growth.
Treatment
When it comes to hair loss treatments and hair regrowth treatments, it is important to follow evidence-based methods of encouraging hair growth.
What can I do to treat hair loss?
There is currently no cure for FPHL, but there is a wide variety of treatments available. When seeking treatment, it is important to manage your expectations as the aim is to stop or slow the progression of hair loss, rather than to promote hair regrowth. That being said, some patients do experience hair regrowth with treatment. Results from the treatments vary and it is not possible to predict whether you will benefit from certain treatments.
1.Laser light therapy
If you have a family history of hair loss, seek an accredited dermatologist. Laser light therapy is recommended by dermatologists to their patients with hereditary hair loss. In-clinic treatments such as low light, intense pulsed light, and red light treatment can initiate hair regrowth. Red light treatment, with wavelengths between 630 to 670 nm, stimulates an enzyme called cytochrome C. This enzyme encourages our genes to produce more hair and lowers the cell death of hair follicles.
2. Hair diode laser/radiofrequency device
If you are in early to moderate stages of hair loss and thinning, get started at least on a home-based hair diode laser/radiofrequency device.
Hair laser (diode laser) treatments work via photobiostimulation, delivering low-level laser light to your scalp. The diode laser works at the cell level to stimulate growth factors that help the scalp regenerate faster, helping your hair grow fuller.
What is a radiofrequency device and what are its benefits for hair loss?
When used on the scalp, fractional radiofrequency promotes wound healing process, which triggers collagen production. Therefore, it strengthens the hair follicles by undergoing the same process of wound healing in order to stimulate hair growth preventing hair loss and promoting hair growth. Hence, using radiofrequency technology can help in the treatment of hair loss. Application of radiofrequency technology is possible in-home use devices for the treatment of androgenetic alopecia, as well as other causes of hair loss, as it is able to promote strong and healthy hair growth.
The Raser™ Hair Regrowth Comb is a multi-functional 5 in 1 comb, encompassing (1) Diode Laser, (2) Radiofrequency, (3) Red Photon, (4) Electric Muscle Stimulation, and (5) Massage with Ozone Sterilization.
Its key benefits stem from the multiple treatment functions which specifically target hair follicle stimulation, enhanced absorption of hair growth serums by the scalp, restoration of hair elasticity and shine to the hair shaft with anti-frizz features, for a comprehensive hair loss treatment program. The Raser™ Hair Regrowth Comb is different from regular laser diode combs. It has enhanced the treatment of hair loss as it addresses the causes of hair loss holistically. It stimulates the hair follicle via 4 main modalities – Laser diodes, radiofrequency, red photon light therapy as well as scalp massage which stimulate blood flow to the hair follicles.
3. Topical treatments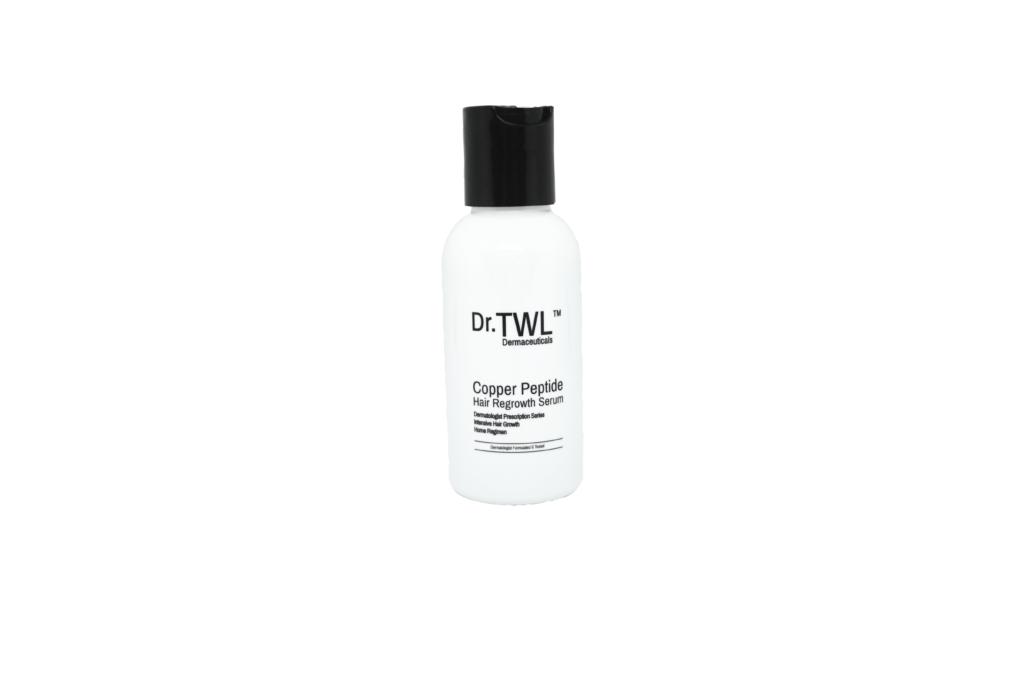 Applying hair tonics containing active ingredients like minoxidil and copper peptide can increase hair growth. For a hair regrowth serum without any toxicity or irritation, you may consider Copper Peptide Hair Regrowth Serum. This hair loss serum uniquely contains Copper tripeptide, a molecule that stimulates hair growth. It is clinically proven to have similar efficacy to that of 5% minoxidil. Studies show collagen production is increased, strengthening existing hair and thickening the hair shaft.
Tip: I recommend a multifaceted approach, as there are likely to be multiple factors that cause your hair condition. Opt for topical treatments used in combination with a radiofrequency device for best hair regrowth results.
4. Incorporating synthetic sandalwood
Synthetic Sandalwood found to stimulate hair growth from the follicles. In a clinical study in 2018 published in the prestigious Nature Journal, researchers discovered that the scalp's smell receptors responded to Sandalore® by stimulating hair growth from the follicles. However, it did not occur with the actual sandalwood extract, rather the synthetic version made under trade name Sandalore®.
Can we apply this as an oil directly to the scalp?
Currently, further clinical studies need to be performed on the safety and efficacy of a topically applied synthetic oil directly on the scalp. However, Dr.TWL Biomaterials has developed an alternative method of impregnating the fully porous natural material of a wooden comb with Sandalore®. With this method, the oil is exposed to the scalp receptors without direct contact with the scalp. This is a safer method of application.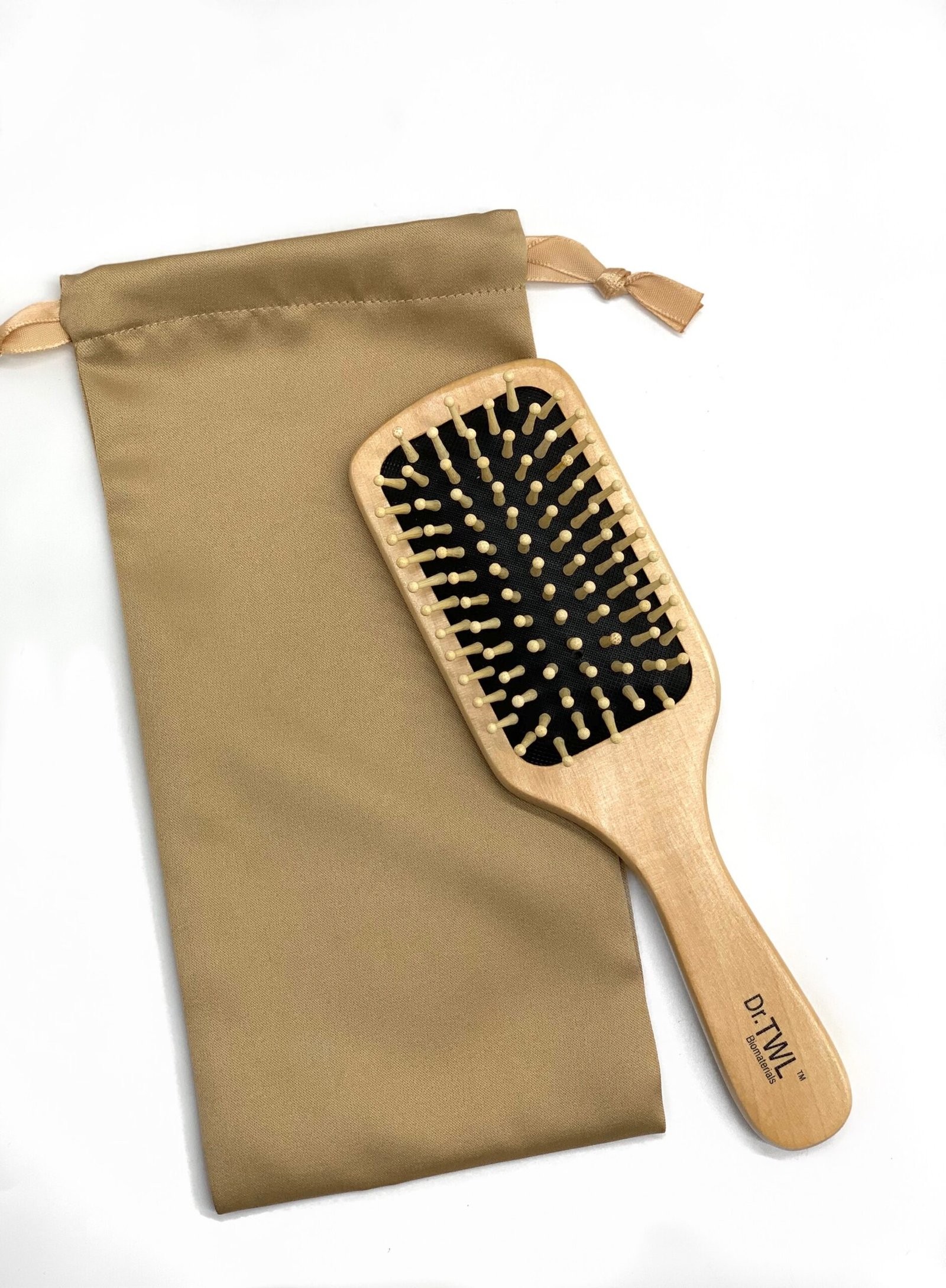 ORZAT4 Infusion Treatment Comb is impregnated with Sandalore® which has been scientifically proven to stimulate hair regrowth. This comb is designed to stimulate and support vigorous, healthy hair growth when used regularly. Start combing hair from roots to ends, gentling detangling and smoothing the cuticle. Use only on clean and dry hair and scalp for a minimum of 5-10 minutes twice daily for optimal results.

https://drtwlderma.com/wp-content/uploads/2017/05/hairloss.png
400
600
Rachel Tan
https://drtwlderma.com/wp-content/uploads/2023/02/Logo-300x128.jpg
Rachel Tan
2020-07-28 16:11:05
2021-09-01 21:11:35
Female Hair Loss Treatment