Dermatologist Talks: The Ideal Skincare Routine

Many beauty writers have asked me what the ideal dermatologist recommended skincare routine should be, for today's busy woman. Is there even such a routine? I have outlined the following — which are frequently asked questions posed by readers and my patients. In the following article, I plan to outline, in a scientific manner the way I have structured my own skincare routine. I recommend this also for my own patients and readers. It is important to learn how to efficiently apply cosmeceuticals as well as to understand the scientific basis for such a routine.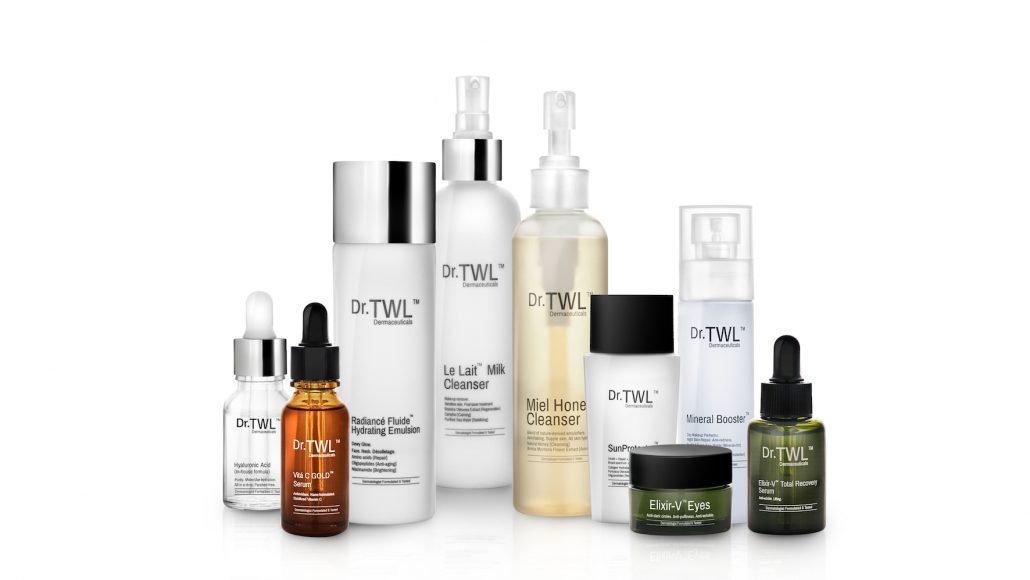 Dr.TWL Dermaceuticals is a dermatologist formulated cosmeceutical skincare range that is produced in a EUROISO22716 manufacturing facility, the gold standard in skincare manufacturing. The Dr.TWL Research and Development Team includes chemists working under the supervision of a pharmaceutical engineer and an accredited Singapore dermatologist.
Read on to find out why our founder accredited dermatologist Dr. Teo Wan Lin recommends separating your day and night regimen for optimal results.
Why do I need to have a different skincare routine in the morning and night?
Dermatologist recommended skincare routines contain cosmeceutical active ingredients which help to repair and rejuvenate skin via topical absorption. Day skincare routines should include active ingredients like plant based anti-oxidants to actively fight photoaging due to sun exposure, cosmetic enhancers that can double up as skincare makeup. Dr.TWL develops a range of colour correction concealers to use with skin tone concealers for daytime use, they function as skincare that's also makeup. They are infused with a cosmeceutical oligopeptide base— these function as makeup with pigments to cancel out redness, blemishes, pigmentation spots and sallowness, as well as skincare to treat and heal these problem areas.

Difference between Day and Night Cosmeceutical Skincare Actives
Night-Cosmeceutical Actives: Some ingredients, such as retinols or retinoids cause sunsensitivity and should only be used at night and not in the day, due to the potential of sun exposure. Skin repairing ingredients such as phytoantioxidants, as well as ceramide based moisturisers (which tend to be thicker formulations, unsuitable for day time) help to regenerate the skin during the sleep cycle, which is an important time for cellular rest and repair.
Day-Cosmeceutical Actives: Vitamin C serum, for example, is a potent antioxidant that should be incorporated in the daytime routine(and night as well) especially because it helps to actively fend of the free radical formation due to sun-induced ageing (photoaging). Same goes for phyto (plant-derived) antioxidants.

Texture of product
Daytime routines should include a gentle cleanser to remove debris, brighten and prep skin for absorption, minimum vitamin C based cosmeceutical, a moisturiser and sunscreen. The texture of all these products should be as "light" as possible while fulfilling the function of delivering the active ingredients, because wearing heavy creamy thick products on the face disturbs application of makeup and gives a greasy look in our humid climate. The priority of daytime skincare would be to give the user the feel of the product being instantly absorbed and as invisible on skin as possible.

Cleansing differences between day and night
For normal to dry skin- gentle milk cleansing is recommended in the morning, to fulfil the function of removing debris, oil and residual skincare products overnight.  For oily, acne-prone skin, an emulsifying cleanser helps to remove excessive oil and to prep skin for absorbing skincare. Night cleansing for those who wear makeup is a double cleanse— oil-soluble makeup pigments have to be dissolved in an oil or micellar formula, while the residue should be removed in a lathering(foaming) formula. Double cleansing is especially important for those with combination or oily skin.

Are there any products reserved for day-time use or night-time use?
Depends on the active ingredients — as above, if it contains retinols or its derivatives it would be sun-sensitising and should only be used at night, same with any topical cosmeceutical ingredients with the potential for skin irritation, these should be reserved at night.  For daytime- plant derived anti-oxidants and vitamin C help to stave off photoaging by fighting free radical formation.

What are the dermatologist recommended skincare products you would recommend for a day-time skincare routine?
Cleanser, Hyaluronic acid based serum, Vitamin C serum, emulsion based moisturiser (for Singapore's humid climate), SPF 50 broad spectrum sunblock

What are the dermatologist recommended skincare products you would recommend for a night-time skincare routine?
Double cleansing with an emulsion cleanser for makeup removal and a gentle cleanser thereafter, an antioxidant serum (such as containing Resveratrol, vitamin C, phytoantioxidants) and a moisturiser containing ceramide.

Some dermatologists are known to recommend sunscreen-use at night. Would you say you agree? Why?
I do not think it is necessary nor practical. Sunscreen is meant to protect against the damaging UV rays, which can cause sun induced  photoaging and skin cancers. Sunscreens tend to contain some oil- based solvents and sleeping in it will cause stains on pillowcases.

Will having a separate day-time and night-time routine have a significant positive impact on your complexion?
I would say having evidence based cosmeceutical active ingredients in your regimen is the key determinant of the efficacy of a routine. It is important to respect that certain ingredients as above are best incorporated  into either a morning or nighttime routine due to its innate functions to maximise benefits and reduce side effects.
https://drtwlderma.com/wp-content/uploads/2020/02/group-1.jpg
997
1772
Administrator
https://drtwlderma.com/wp-content/uploads/2023/02/Logo-300x128.jpg
Administrator
2019-12-18 21:11:00
2022-09-04 21:31:49
Dermatologist Talks: The Ideal Skincare Routine