Dermatologist Reviews 5 Best Sunscreen Types for Singapore
The best sunscreen for Singapore given its humid weather has to be lightweight and effective. Singapore's humid weather makes sunscreen feel uncomfortable on face. This is because of the oil vehicle present in chemical sunscreens. If you suffer from acne or oily skin, you may even find the worst sunscreens clog your pores and cause acne flares. What is the science behind sunscreen formulations? This article covers the various sunscreen types relevant to dermatology. We also share what our top sunscreen picks from Dr.TWL Pharmacy are.
We interview our chief scientific officer, accredited dermatologist Dr. Teo Wan Lin of TWL Specialist Skin & Laser Centre about how to choose the best sunscreen for Singapore's humid weather. She is also the host of the leading beauty podcast in Southeast Asia, Dermatologist talks: Science of Beauty. (Check out her earlier podcast on sunscreens!)
Skincare Pharmacy Bestseller Product Spotlight:
The Plant-based Sunscreen with botanical filters
Dermatologist formulated with botanical plant UV filters for the best sunscreen protection with added skincare benefits. The SunProtector and the Mineral Booster facial mist is based on a multifunctional sunscreen system. This is our proprietary formula developed with botanical compounds are natural sunscreen filters, described as in vivo SPF. Novel skincare technology includes natural UV filters from plant extracts scientifically proven to increase SPF value.
Discover how adaptogens and "green UV filters" in our SunProtector boosts SPF value and also gives skin a natural glow. The secret? Plant antioxidants.
What makes an ideal sunscreen? How do we choose the best sunscreen for different skin types?
An ideal sunscreen is one that effectively protects your skin from damaging ultraviolet radiation. The best sunscreen is one that protects against both UVA and UVB. These are the 2 types of harmful UV rays present in sunlight that cause photoaging. Different skin types react differently to sunscreen formulations.
Those with dry sensitive eczema prone skin often report stinging when the apply chemical sunscreens. Oily, acne prone skin types can find acne flare ups commoner with certain sunscreens. The reason for skin stinging is due to the chemical sunscreen component that causes skin irritation. The same chemicals that shield skin from UVA are oil-soluble, meaning that they are most effective in an oil vehicle. This is one reason why those with oily skin find it uncomfortable to wear sunscreens. Additionally, Singapore's humid weather increases the discomfort. Furthermore, some can be comedogenic, meaning that it induces formation of acne whiteheads and blackheads by clogging pores.
The best sunscreen formula for Singapore weather is one that is readily absorbed, and suited for asian skin tones, meaning it doesn't leave a white cast.
Sunscreen only helps prevent sunburns. Fact or myth? I don't sunburn easily, do I still have to wear sunscreen?
Myth. Sunscreen doesn't just prevent sunburns. In fact, many Asians, belonging to the skin of color category, don't sunburn easily. This is because melanin in the skin can protect from UV radiation. However, this doesn't eliminate the risk of skin cancers. So if you are only looking at sunburns to judge your risk of skin cancer, you are only partially correct. The accumulated UV exposure over your entire lifetime increases the risk of skin immune suppression. This means that your skin cells cannot repair damaged DNA as effectively as you grow older. Eventually, besides wrinkles and dark spots, there is also an increased risk of skin cancer.
The Korean sunscreen controversy has increased awareness of how important sunscreen regulation is. How should we choose the best sunscreen for sun protection in Singapore?
Regarding SPF rating of sunscreens we should start with correct definitions. SPF is a measure of how much UV radiation from the sun directly leading to sunburn, when you are protected by sunscreen. So, the higher the SPF of the sunscreen, the more it protects against sunburn. One common misconception about sunscreens and SPF is that the SPF rating allows an individual to stay in the sun longer without getting sunburnt. This is false. Thus dermatologists always recommend sun avoidance as a key sunprotection strategy together with application of sunscreen. There are many factors that influence UV damage as well. This includes the intensity of UV exposure, especially in Singapore, where sun exposure is year-round. Dermatologists recommend avoiding sun exposure 10 am-4pm when the sun is most intense.
Your skin type also affects your skin's innate sun protection abilities. Dermatologists categorise skin color in terms of Fitzpatrick phototypes. Fair skin individuals absorb much more UV radiation than darker skin and are more prone to sunburn.
How often you reapply sunscreen also matters. Dermatologists recommend reapplying every three hours. For those that engage in water sports it's important to note that no sunscreen is truly "waterproof". So be aware of misleading claims.
This best-selling sunscreen formulated for Singapore weather is not just effective against UVA and UVB rays, but also packed with additional skincare benefits with various plant extracts.
What do you think of higher SPF ratings, we have seen sunscreens of SPF 100 for example.
SPF is useful for the consumer to compare sunburn protection benefits provided by different sunscreens. Dermatologists recommend SPF 30 usually at the bare minimum. Sunscreen is especially critical for sun-sensitive dermatological disorders like rosacea or lupus. Any values higher than 50 have insignificant benefits and in fact may give a false sense of security.
Reviewing 5 best sunscreen types for Singapore – do they work?
You may have heard of oral sunscreen, UPF protection from clothing, in addition to traditional physical and chemical sunscreens. We ask Dr. Teo what the science behind these are in order for you to choose the best sunscreen for Singapore weather.
Oral Sunscreen/Sunblock
Is Oral Sunscreen better for Singapore Weather?
You may think oral sunscreen is a quick fix. I don't have to deal with reapplying sunscreen…. Also there's no mess! However, it is a misconception. The current oral sunscreen formulas are based on a plant extract known as polypodium leucotomos. Studies do show that there is a measurable sun-protection effect, in addition to antioxidant properties. At the core of oral sunscreen technology is the ability to target oxidative stress caused by UV radiation. Oral sunscreen increases the ability of the skin cells to repair damaged DNA, hence increasing the sun protection level. Because pigmentation is also directly related to Uv exposure, oral sunscreen can be used as a part of an overall sunprotection strategy. I emphasise "a part of" here because based on the current data dermatologists do not recommend skipping topically applied sunscreen in any scenario.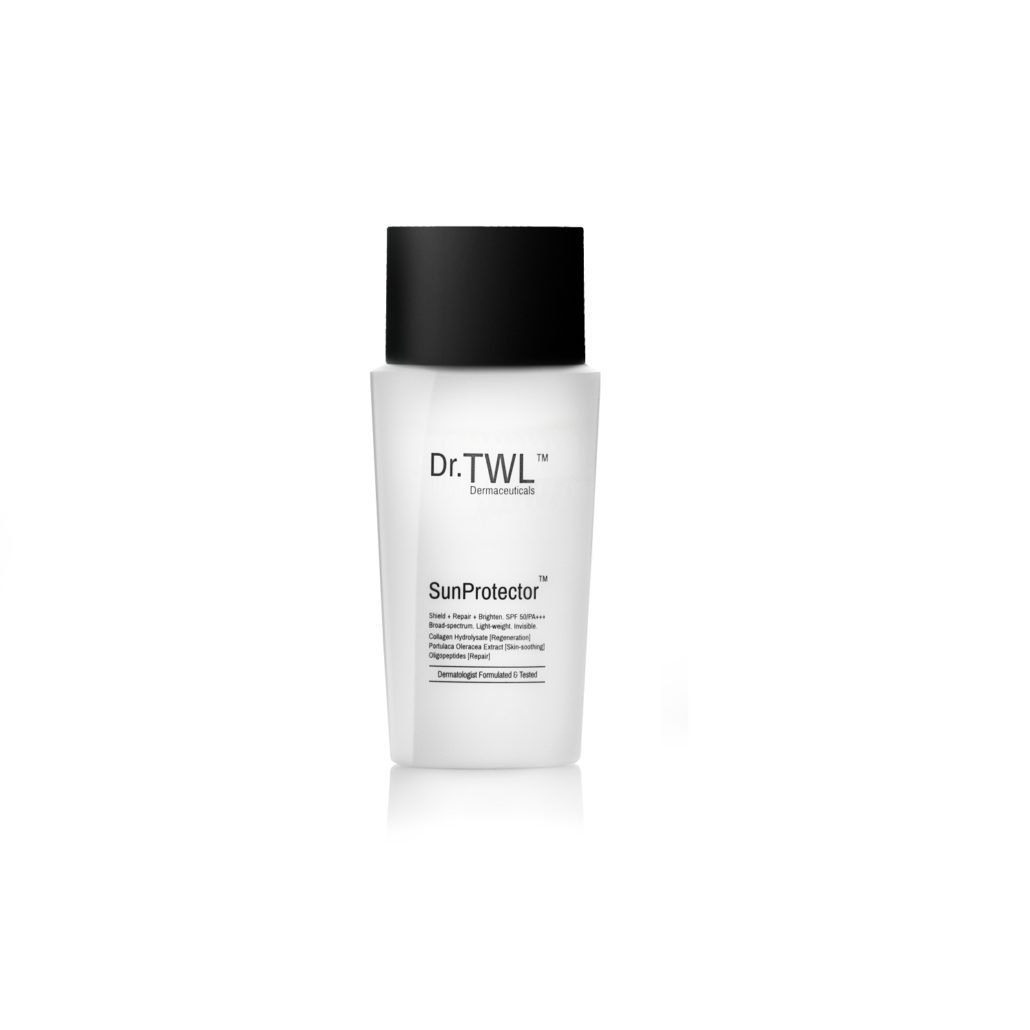 Physical Sunscreen
Many dermatologists prefer pure physical sunscreens for those with sensitive skin and eczema. These are considered less allergenic. However, they also leave a cast which frankly no one will like. Especially for Asian skin. This is why European/American sunscreen formulations are not exactly my top choice for the Singapore market. Firstly, sunscreen is only helpful if its applied. So creating a comfortable and appealing product is most important.
There is sometimes a smell associated with physical sunscreens that is rather unpleasant. For this same reason, I emphasise that not all fragrance free products are good. And a product with fragrance isn't necessarily bad. It's outdated to consider fragrance-free as a plus point in the era of low/non-allergenic fragrances emerging in the cosmetic science research front. Ask yourself, would you rather apply something that smells good or terrible?
Chemical Sunscreen
Chemical sunscreens include ingredients such as avobenzones. The ingredients in chemical sunscreens is are less tolerable. This can cause stinging and burning in sensitive skin types. Here are some factors involved: the overall formulation, what else is in the formula and also skin types. Weather also affects how your skin reacts. As Singapore is hot and humid, increased sweating causes sweat allergies in eczema patients. This plus the sunscreen can lead to redness and stinging. For eczema patients, if the skin barrier is damaged, there can be increased stinging where the sunscreen is applied. Beware, you may actually not have a true allergy to the sunscreen. If in doubt you can do a small patch test over an area of normal skin. Remember, those with sensitive skin are prone to reactions with sunscreen, but also to their own sweat in hot Singapore weather.
UPF textiles
Wear ultraviolet protective clothing for the best sunscreen for your body skin. For face masks, our CUIONS face mask is engineered with UPF 50 protection benefits, in addition to the antiaging biofunctional textile component with copper nanoparticles. In outdoor sports, wearing UPF clothing is a reliable method of sun protection. For the face, broad-brimmed hats and sun avoidance strategies are useful.
Adaptogenic Skincare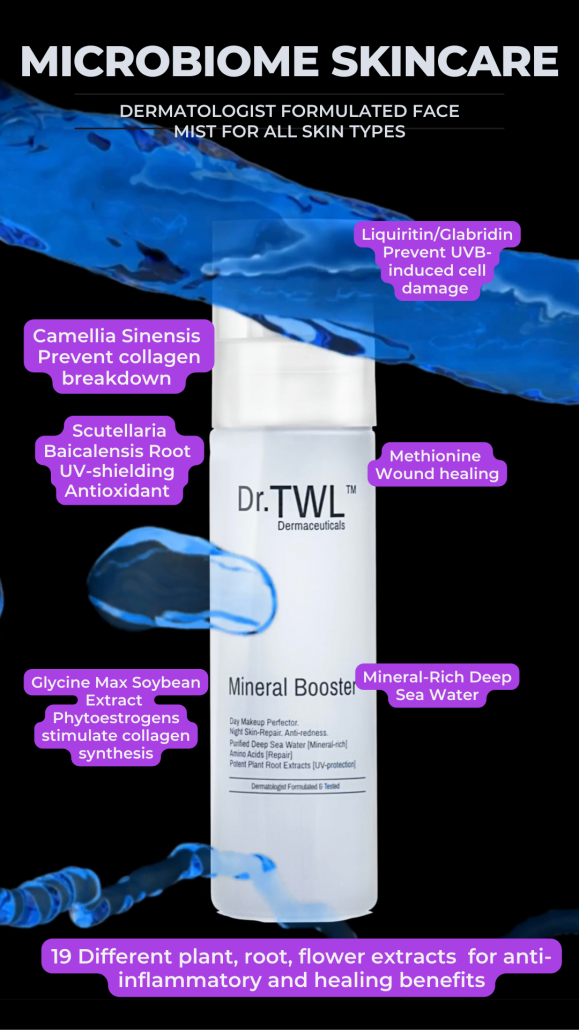 Remember, a sunscreen-only approach to sun protection isn't the best. The best sunscreen strategy incorporates sun avoidance adaptogenic skincare ingredients and a dermatologist formulated broad spectrum sunscreen.
Your facial mist can play a role in sun protection too. Essentially by reversing oxidative stress. Sunscreen prevents skin cancer formation. The more ultraviolet radiation exposure we have, the less likely we can repair damaged cells when we grow older.
Visible signs of skin aging like fine lines and wrinkles are the first sign of photoaging. However, skin cancer is a far more serious concern. This is why any method that shows promise for increasing sun protection is important. Adaptogens are ingredients that can enhance the effects of sunscreen. Desert plants like purslane are key examples of an adaptogen. Concepts like skin resilience are trending for a good reason.
Building healthy and resilient skin is crucial for long term skin health. This is no longer just about looking young or anti aging. Rather we are concerned about skin health. Incorporate skincare like facial mists into your skincare regimen. For hot weather like Singapore, it is impractical to apply thick creams or moisturisers throughout the day. Facial mists are water based formulations that include water soluble moisturisers like glycerin, hyaluronic acid and polyglutamic acid. Additional antioxidants in your facial mist can enhance your skin's ability to fight off oxidative stress caused by UV radiation.
https://drtwlderma.com/wp-content/uploads/2017/05/sunprotector-visual-2.jpg
1080
1080
Joanne Lim
https://drtwlderma.com/wp-content/uploads/2023/02/Logo-300x128.jpg
Joanne Lim
2022-10-29 09:39:29
2022-10-29 09:39:38
Dermatologist Reviews 5 Best Sunscreen Types for Singapore