Bakuchiol Skincare Makeup in Eco-Conscious Packaging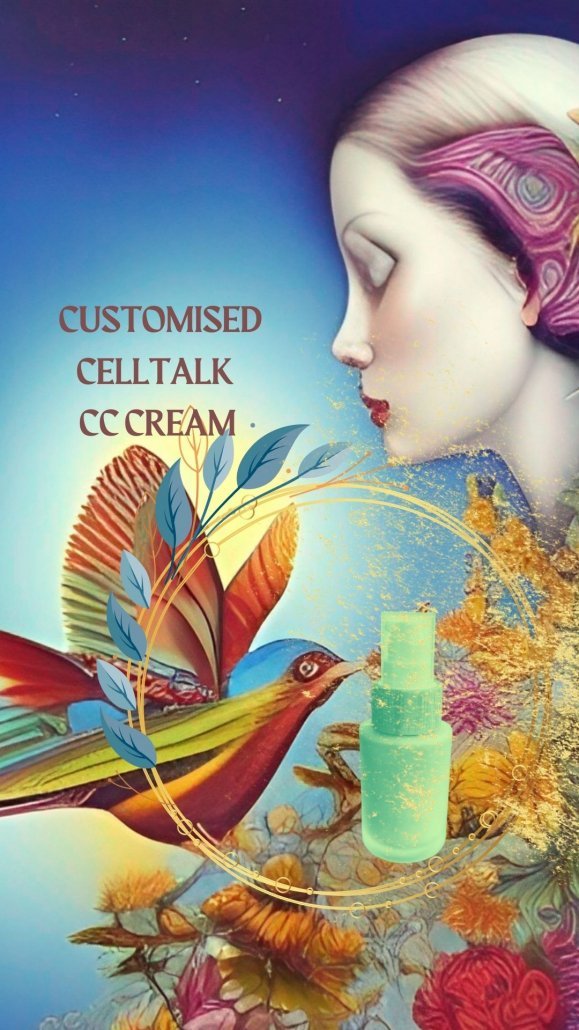 This December 2022, get ready for Dr.TWL's new launch of the Bakuchiol Skincare Makeup series which infuses this star retinol alternative into their cult favorite skincare makeup products like blush and also the CellTalk cosmeceutical CC cream. Usher in the new year by refreshing your foundation and blush. Remember all opened foundation and blush should be used up within 6 months (best practice). It's time to ditch your old bottle of foundation!
Isn't that… wasteful? Good news is Dr.TWL has got you covered. As part of our conscious beauty commitment, all our customisable CC cream offerings are now packaged in frosted glass airless pump bottle. This is designed to dispense the right amount of foundation without wastage. The frosted glass protects sensitive skincare ingredients from environmental degradation. On top of that, the airless pump allows for storage of the foundation without oxidation. This is a problem with cosmetics that squeeze out from a tube packaging for example.
By the way, if you haven't already checked out Asian Beauty Secrets, the podcast by our founder Dr.TWL, do take time to listen to the episodes which promise to enlighten you on the subject of best kept beauty secrets according to the world of Asian beauty, from the expert herself.
Asian Beauty Whispers Series
#1 Bakuchiol Skincare-Infused Makeup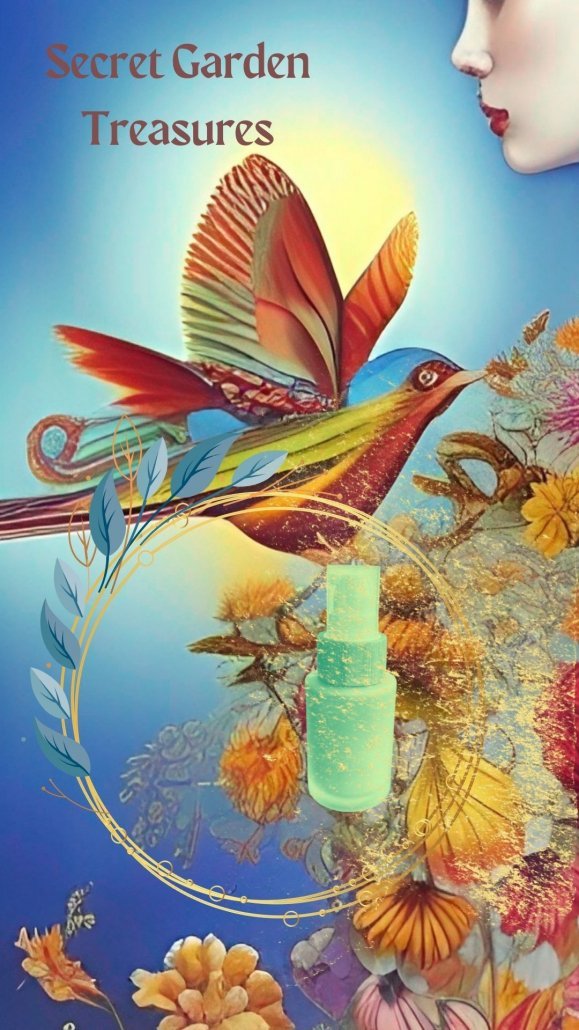 We know that retinoids and retinols are traditionally considered the gold standard of antiaging therapy. Retinols in skincare have always been said to effectively increase collagen production. However, retinol and retinoid based skincare carry the risk of skin irritation. This led to the trend of skin cycling, started by US dermatologist Dr. Whitney Bowe. Many dermatologists have since spoken up about how skin cycling has always been practised, whether one knew it or not. It was always advisable to reduce frequency of application of retinoids to mitigate skin irritation, as well as alternate with moisturiser therapy. However, what is in fact we consider new information in the world of beauty and skincare is the rise of retinol alternatives. Predominantly in the world of K-beauty, widely regarded an authority on Asian Beauty trends.
In this interview with Dr.TWL, we ask her the inspiration behind the Asian Beauty Whispers Series of Bakuchiol skincare-infused makeup, the star of our holiday makeup collection. It is also on our must get recommendation lists for holiday gifts, for yourself or for your beauty BFFs! Simply send a gift card and your friend will be able to customise it to her exact shade!
First up, what is bakuchiol skincare makeup made from?
Bakuchiol is a plant extract derivative from the seeds and leaves of the plant Psoralea Corylifolia in the Indian subcontinent. The ingredient has a long history of usage in Ayurvedic and Chinese medicine. It has powerful antioxidant, anti-inflammatory and antibacterial properties as well as stimulates the production of collagen and reduces fine lines and wrinkles. It has also shows to significantly reduce the presence of UV-induced skin damage such as hyperpigmentation.
Why is retinol/retinoid skincare so well known in anti-aging therapy?
Topical retinoids have become a staple in anti ageing therapy. Retinol, Vitamin A derivatives, is the strongest form of over the counter retinoid available. As it boasts potent powers of accelerating skin renewal, smoothing wrinkles, boosting collagen, combating age spots and firming skin. As such, many anti-aging skincare products and even sunscreen, cleansers and makeup contain retinol.
The case for bakuchiol skincare based on well known side effects and risks of topical retinoids
Despite retinol being highly effective, it does have the side effect of increasing your skin's sun sensitivity. This is why many recommend using retinoids at night. Additionally, it may cause skin irritation, resulting in retinoid dermatitis. The condition has characteristics of dryness, redness, flakiness and itching. Those with sensitive skin may need to try over the counter retinols that are less irritating. Lastly, retinoids are also teratogenic – an agent that can disturb the development of the embryo or foetus. Therefore, retinol is not recommended for pregnant or breastfeeding women.
How does bakuchiol skincare compare to retinol?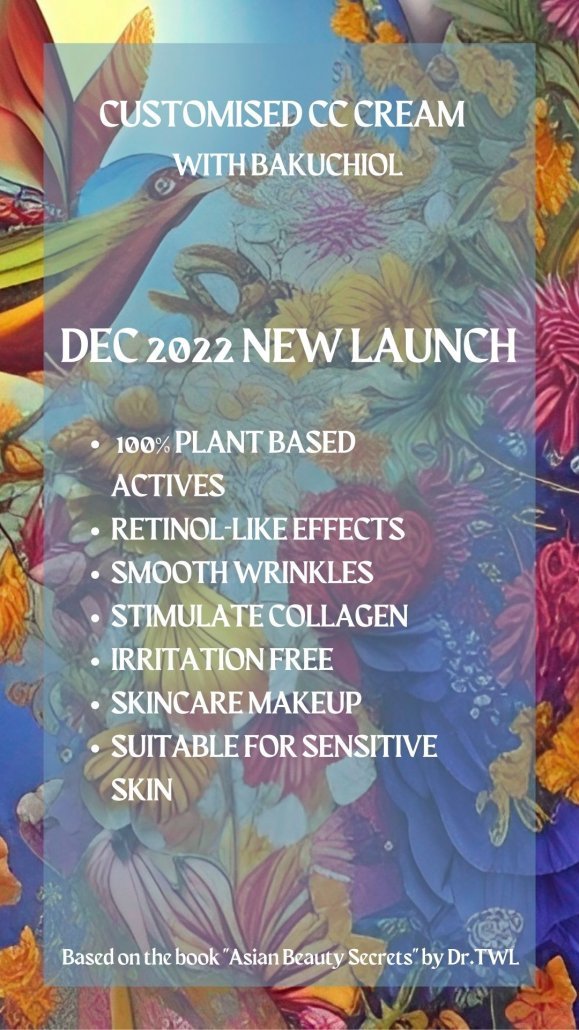 Anti-ageing
In the first study in publication with the International Journal of Cosmetic Science in 2014, the gene expression of bakuchiol shows to be similar to retinol according to a DNA microarray study using full thickness skin models, showing that they bear similarities in how they affect cell pathways. The same study found that bakuchiol and retinol also stimulated collagen in cell studies. The study gave 16 participants a 0.5% bakuchiol product to apply twice a day for 12 weeks. They saw improvements in fine lines and wrinkles, roughness, dryness and elasticity, compared to the baseline.
In another study, bakuchiol was found to be better than retinol at slowing down the activity of two enzymes that break down collagen and elastin. Additionally, one recent open-access independent clinical study, published in the British Journal of Dermatology, showed that bakuchiol and retinol reduced wrinkle surface area and hyperpigmentation to a similar extent.
Better tolerability
In the studies, patients who received bakuchiol had fewer adverse side-effects than those applying retinol, with less stinging and scaling. In addition to its antioxidant properties, this may also be related to bakuchiol's anti-inflammatory effects. Furthermore, bakuchiol does not show to increase the skin's sensitivity to sunlight, as retinoid products we know to do, with no reports of photosensitivity in the study. Therefore, bakuchiol is a gentler, non-irritating and safer alternative to Retinol.
Bakuchiol skincare has added benefits of antioxidant and anti-inflammatory properties not found in traditional retinol/retinoid based skincare .
Antioxidant properties
Oxidative stress on skin cells results in skin ageing. In studies, Bakuchiol shows to activate a transcription factor that plays a major role in cellular resistance to oxidative stress. Additional antioxidant capabilities include its capacity for scavenging oxygen free radicals and its major role in preventing mitochondrial lipid peroxidation.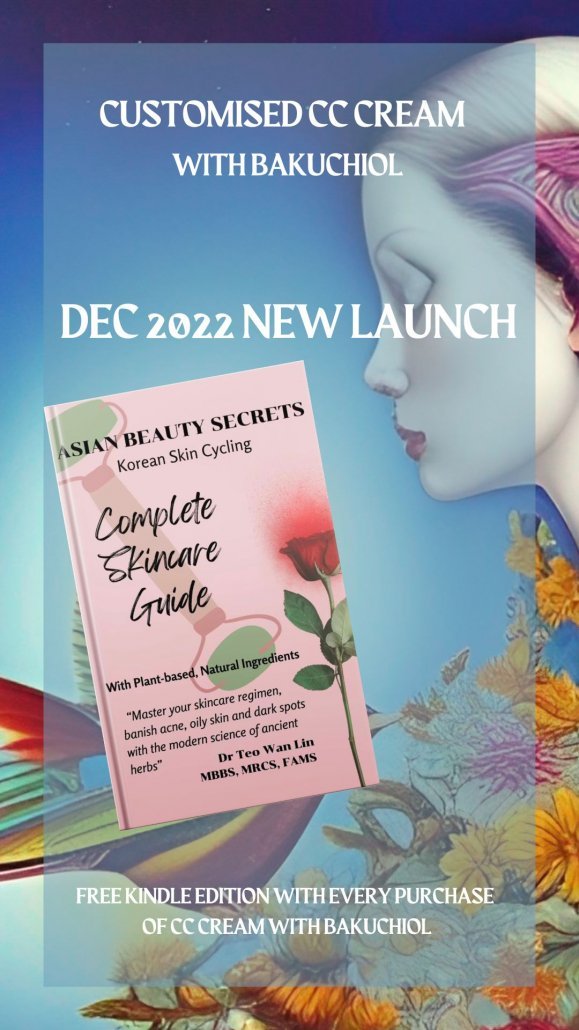 Skinminalist? Apply your skincare and makeup in just 1 step
Why did you decide to incorporate the bakuchiol skincare makeup range into the existing Dr.TWL range of makeup products?
My personal preference is to use a well formulated CC cream over foundation anytime. Actually, the best makeup brands now are moving away from just coverage to skincare benefits when it comes to foundation. The term foundation in my opinion may be outdated. Or, you could put it this way, CC cream may be the better, more modern term to use for an all-encompassing foundation that also delivers skincare benefits.
We know that the CellTalk CC cream contains physical blockers which block UV rays on a broad spectrum level. However, we are careful not to market it as such because this is not a product we create for sun protection. We ought to consider sunscreens ought to be a medical, therapeutic product because an ineffective sunscreen is disastrous for an individual as it can lead to increased risk of skin cancer.
However, what CC creams are good for is in fact delivering skin nutrition. For those who may find themselves lazy with skincare routines and applications. Most women feel more confident with some foundation or concealer coverage. The best thing about the CC cream is that it is highly buildable. Therefore, it can be as lightweight as you want it to be or as heavy duty as necessary without looking cakey, a built in property of the foundation itself because we infuse it with all the skincare goodies that repair the skin barrier.
Pigmentation is a common concern in Asians. Bakuchiol skincare originated from K-beauty. Tell us more about how it can help with hyperpigmentation.
Women are naturally insecure about perceived physical imperfections. Foundation isn't bad, neither should we be forcing someone to strip their skin bare just so they can "learn to accept themselves". That is my personal opinion after years of being a dermatologist, and being a woman myself. Rather, we should respect what the individual is comfortable with, and focus instead on skin health.
Asian women are concerned about pigmentation, perhaps more so because Asian skin types are more prone to developing post inflammatory hyperpigmentation, also known as PIH. This is where we can use bakuchiol skincare makeup as a multifunctional cosmetic.
In a study conducted, bakuchiol decreased pigment intensity and surface area over the 12-week treatment course. This may be attributable to bakuchiol's antioxidant effects, as well as its ability to disrupt melanin synthesis. Bakuchiol is able to interfere with two steps of the melanin synthesis pathway and reduce melanin production, hence being an ideal ingredient for use in both anti ageing and anti-hyperpigmentation cosmeceuticals.
Is bakuchiol the new retinol?
While the few studies published have shown that bakuchiol is a promising natural retinol alternative, we only have data of how it compares to retinol, not any other retinoids. Tretinoin, a form of retinoic acid, is a prescriptive retinoid that treats acne, hyperpigmentation, and fine lines, largely due to its potency. Tretinoin is much more potent, and does not need conversion into an active form in the body, unlike retinol. Therefore, while bakuchiol may be a promising natural retinol alternative, it is generally regarded in dermatology literature that it still cannot replace prescription retinoids. However, when it comes to indications for application, retinoids are prescription only and are limited by adverse reactions;. It is also unsafe to use in pregnancy and breastfeeding. This is why the introduction of the Bakuchiol Skincare makeup range is relevant for our consumers at the pharmacy.
Are there any potential side effects of bakuchiol skincare?
While in most studies, bakuchiol is generally considered to be less irritating than retinols, there is still a possibility of irritation. As it is with every single ingredient in use with skincare. To illustrate, there have been 2 case reports of contact allergy to bakuchiol cosmetics since June 2019, published in the Journal of Contact Dermatitis. However, the risk is much lower than that of retinol/retinoid based skincare, which carries risks of 2 types of allergies.
True allergy known as allergic contact dermatitis, and the second type of allergy is related to skin irritation known as irritant contact dermatitis. It is generally the recommendation, especially for those with a history of allergies, to perform a patch test before trying out new ingredients or skincare. We can easily do this by applying a small amount of the product on skin of the inner arm or under the jawline, for at least 4 hours to check if there is any reaction.
https://drtwlderma.com/wp-content/uploads/2022/12/Bakuchiol-cc-cream-2-scaled.jpg
1200
675
Joanne Lim
https://drtwlderma.com/wp-content/uploads/2023/02/Logo-300x128.jpg
Joanne Lim
2022-12-03 21:59:00
2022-12-03 21:59:11
Bakuchiol Skincare Makeup in Eco-Conscious Packaging