Top 3 Bullet Journal 2023 Edition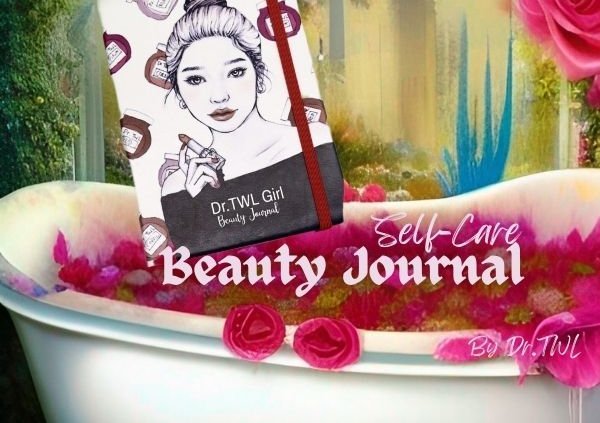 In this article, we share top reasons to shop bullet journal 2023 editions right now. From budget friendly printable editions or paperbacks to luxe leather bound editions, the range is limitless! Bullet journals are possibly the best Christmas gift you can get for yourself or a loved one. Looking for a Christmas or holiday gift that won't break the bank? As the purveyors of all deals beauty here at Dr.TWL Pharmacy, we can't wait to share our latest beauty find that is bound to get you and your loved ones excited for the coming new year! Psst.. if you are a fan of our Dr.TWL brand already, you will delight to know that we are starting a brand new division in 2023 with our sister art brand Phygiart specialising in gratitude journals for women! So watch this space closely!
Also, do tune in to our latest beauty lifestyle shows on Dr.TWL TV streaming on Spotify podcasts which are the ideal companion to your entire collection of inspired gratitude journals created for self care. Remember to practise some self-loving every day to change your life!
Benefits of Bullet Journalling
The benefits of bullet journalling are well known. Journalling can induce a state of mindfulness, where our thoughts focus on the present. Can this make us more beautiful? Well, according to the research paper by our founding dermatologist Dr. Teo Wan Lin, "On thoughts, emotions, facial expressions and aging," our thoughts and emotions, accumulated over our entire lifetime, affects our facial expressions and ultimately our aging face. Need we say more about why mindfulness is such an important beauty ritual?
Why a bullet journal is a must have in your beauty ritual in 2023
If you are an ardent skincare and beauty enthusiast, your vanity table is likely replete with products from your 7-step skincare ritual. Plus maybe a skincare device or 2! Now we are saying, a bullet journal for 2023 is a must have for your journey in self care and self love. Not just any journal will do. Read on to figure out our comprehensive dissection of all types of journals available and which to choose for your lifestyle/budget/aesthetic!
Differences between bullet journals and gratitude journals
First up, most of you would already have heard of both terms. What are the differences though? Gratitude journals can be either be with lines or bullets, and often feature guided prompts. This means that the publisher includes quotes or thought provoking questions that prompt the user to explore emotions/concepts in a productive manner. Gratitude journals for women especially (our forte!) centre around concepts like self care, beauty and relationships.
"Self-love is best practised with reference to overall wellbeing, rather than miscontrued as an overemphasis on materialist interpretations i.e. consumption of luxury goods etc. Mental and physical wellbeing must take precedence over all our priorities. We can function optimally in our roles when we are fully well, psychologically and physically. A lot of our lifestyle choices such as inadequate exercise, poor diet, smoking/alcohol use can be ultimately traced back to our personal desires.
While many may attribute it to a lack of discipline. Few realise that discipline itself can be a personality trait rather than a decision. Rather, a disciplined individual is one that takes a series of decisions contrary to what a self professed ill-disciplined person chooses. Bullet journalling in 2023 is one concrete step to take if you desire to become more disciplined. In this case, it is simply a case of becoming self-aware and mindful of your own innate desires, thoughts and emotions. Taking control of it comes naturally after," Dr. Teo Wan Lin.
Bonus Guided Prompts by Dr.TWL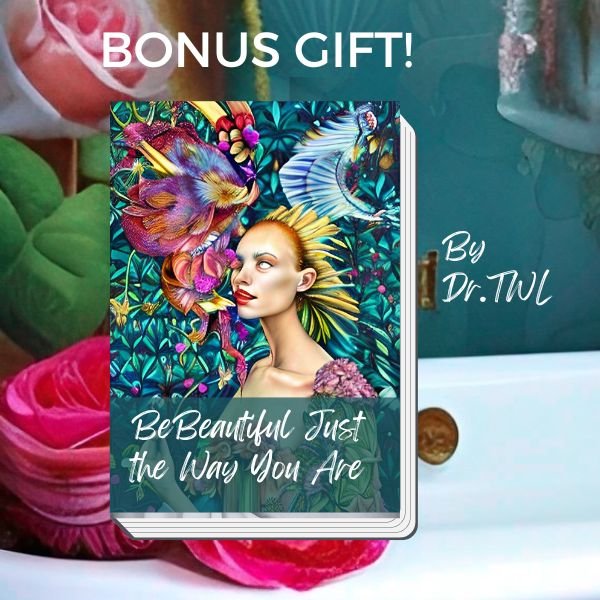 Bullet Journal 2023 Edition – BONUS Guided Prompts by Dr.TWL. Every one of Dr.TWL's bullet journals comes with a downloadable copy of our 100 day guided prompts in a beautifully illustrated compilation known as "Be Beautiful Just The Way You Are". Additionally, formatted in high resolution square template, it is ideal for unlimited reprints on your own home printer, or for sharing about your day on social media!
Differences between bullet and lined journals
Do you know why bullet journals are preferred over lined journals? Bullet journals are pages structured by dots that allow for freedom of expression. You are not limited to lines when expressing your thoughts and ideas. You can sketch doodle, or even draw a table by connecting the dots- if that is how best you plan your schedule. Alternatively, make a mind map to stimulate your imagination, for creative problem solving! Drawing is an activity that encourages neuroplasticity, which refers to improving brain resilience that helps us think of creative solutions to life's daily problems.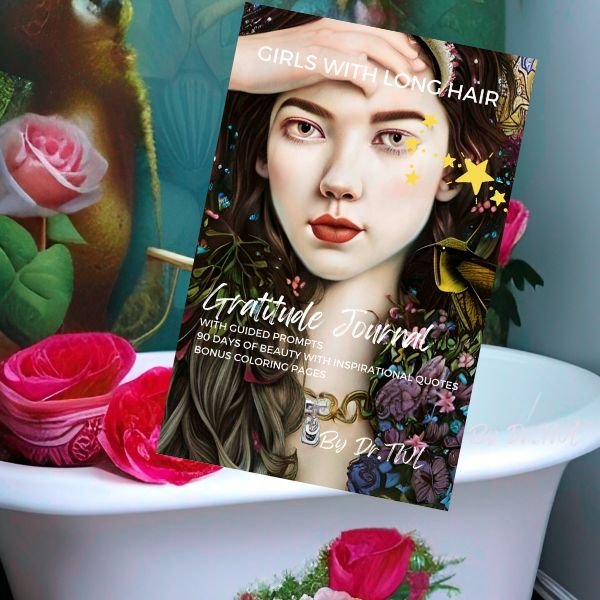 Best Budget Bullet Journal 2023 Edition created for teenage girls, adult women. Looking for an ideal gift for a loved one under $10? This brand new launch is our first ever gratitude journal with duo page formats. The bullet journal features both bullet style and lined formats in alternating fashion. Best of all, the book of guided prompts is a separate attachment, which allows you to pick and choose freely, or even reuse quotes or prompts depending on how your feel! No restrictions – the best way to journal!
Bullet Journal 2023 Dr.TWL's Top Picks: Paperback vs Hardcover Editions
In choosing between a paperback or hardcover edition, one can consider the following. If you have a higher budget allocated, definitely go for the hardcover editions! The best hardcover journals now are in fact made not just of physical hardcover – traditionally stiffer material i.e. cardboard. Rather, they are now available in luxe leather bound finish (vegan of course! We are into cruelty-free beauty here!)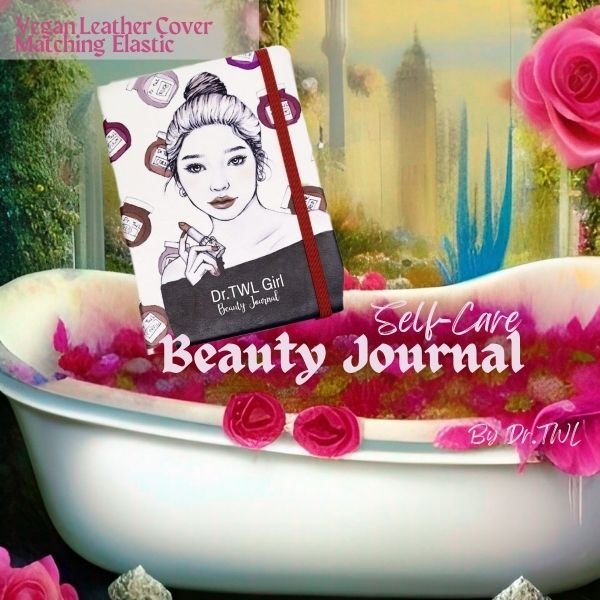 This limited edition beauty bullet journal is our in-house best seller! Printed on luxurious cream colored paper, it is complete with a sturdy expandable back pocket that allows you to keep your favorite stationery, stickers, clips, wasahi tapes etc. Have important name cards? Store it in this handy pocket! Moreover, you get to choose from 4 different luxe designs inspired by Dr.TWL Girl wearing shades of our favorite colors from the custom lip lab! It also has a matching elastic band…. Is there anything not to love?
Each bullet journal has additional skincare routine checklists as a daily and weekly beauty inspiration. BONUS coloring pages (perforated!) of our bestselling Infinity Lip Palette allow for creative expressions of your emotions/thoughts, with colors!
Color therapy for journalling
Did you know that we can use colors to represent our moods? Here's a quick guide!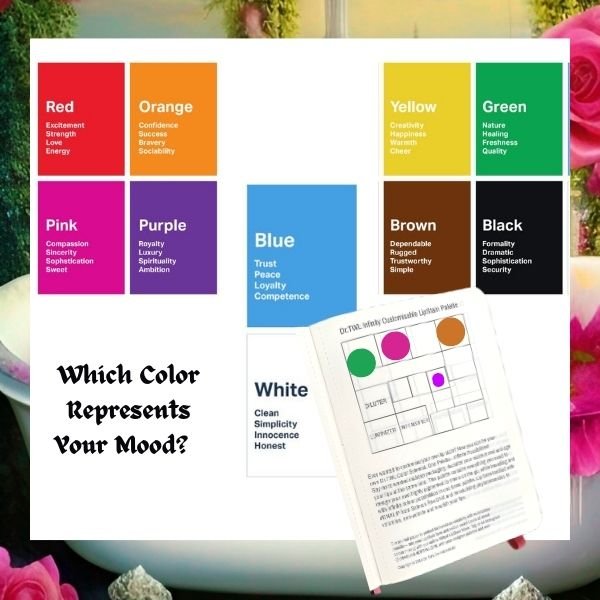 Arm yourself with a set of color pencils for your daily journal session! This bullet journal is uniquely designed with tear-out coloring pages that allows you to color in your chosen color each day of the day. Color psychology is well established and can be part of art therapy. In addition, oloring is an activity that induces mindfulness, a state that enhances relaxation.
Bullet Journal 2023 Bonus Features To Look Out For
It's easy to get spoilt for choice with the range of bullet journals, gratitude journals flooding the market. In designing the best bullet journal experience, we have included the following bonus features in both our luxe hardcover, paperback and printable editions!
Why you will love Dr.TWL's beauty bullet journals:
We are the only specialty brand specialising in beauty journals, complete with an entire range of designs, formats. Skincare & beauty tips included!
Price range for all budgets
Best value guaranteed
Thoughtfully structured for all personalities (flexible bullet/lined pages options)
Expandable back pocket for storage
Matching elastic band/ attachment for decorative ribbon
Quality ribbon page marker
Bonus coloring pages for color-coded journalling
Amazon Paperback Option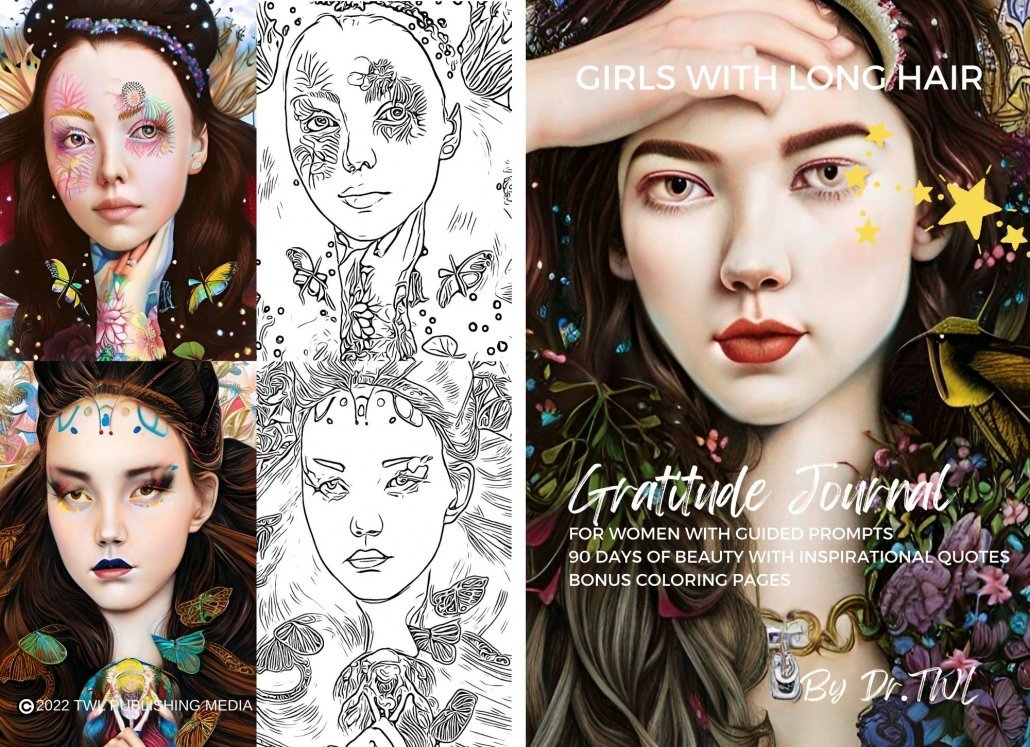 Printable Option on Etsy Store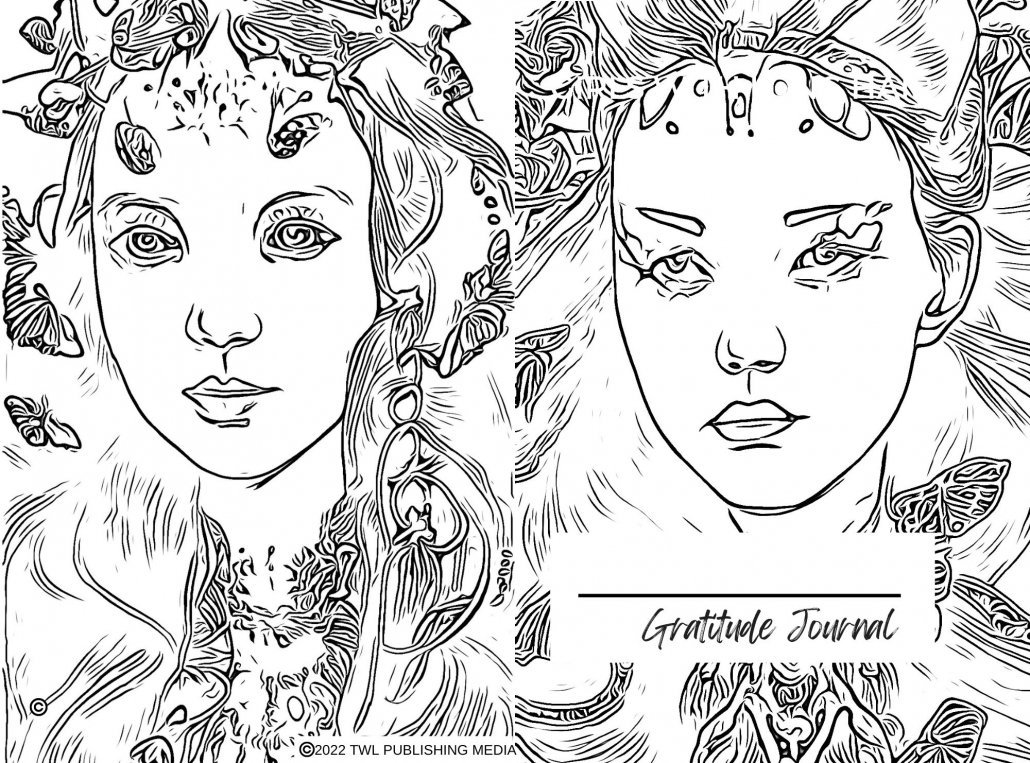 [Best Value Option] Unlimited printables with beautiful templates. Buy this journal once, use it forever!
Get creative printable options with scissor craft activities
Color & Customise your own cover on specialty art paper
Duo Cover Option, Unlimited Re-Prints
Complete your journal with matching haberdashery!
Cut-out templates for your own expandable back pocket
https://drtwlderma.com/wp-content/uploads/2020/02/beauty-journal-1.jpg
600
600
Administrator
https://drtwlderma.com/wp-content/uploads/2023/02/Logo-300x128.jpg
Administrator
2022-12-12 09:56:46
2022-12-12 10:00:21
Top 3 Bullet Journal 2023 Edition