How to Get Smooth Skin: Amino Acids in Skincare
Amino acids are organic compounds that combine to form proteins, which are the building blocks of life. They play an important role in maintaining your overall health. In particular, amino acids are necessary for healthy skin. They help to protect our skin from free-radical damage as well as reduce signs of ageing. In this article, we will discuss how to get smooth skin, breaking down the benefits of the amino acid methionine in skincare.
What are amino acids?
Amino acids are necessary for healthy skin. They form the building blocks of peptides and proteins, with each amino acid performing a specific function in the skin. Some amino acids are found naturally in the skin and work together with aquaporins to transport moisture. Some work as an antioxidant, or help your skin to produce its own antioxidants.
Whether produced internally or applied topically from your skincare, amino acids can help to maintain the skin's hydration for an overall smooth, healthy appearance.
What is methionine?
Methionine is an essential amino acid as the body cannot produce it. There are two types of methionine, naturally occurring L-methionine and D-methionine. They differ in their three-dimensional structure formed by the groups around the central carbon. L-methionine in particular, is available to the market. L-Methionine is a building block protein tissue. Therefore, it is an amino acid that is important for healthy bones, skin, hair and nails.
Benefits of methionine for skin:
1. Healthy Hair, Skin and Nails
L-methionine manufactures keratin, the main material of the hair and nails that also plays an important role in keeping the skin firm. Keratin in hair regulates its strength, volume, moisture and colour. At the same time, keratin in nails regulates their strength and helps prevent brittleness. 
Furthermore, methionine boosts collagen production, improving the skin tone and its elasticity, integrity of hair and nails. With increased age, or fluctuating levels of hormones in women, there is a lowered production of collagen, Hence, hair, skin and nails may become dry and the skin may develop more wrinkles. Hence, methionine, which boosts collagen production, is able to keep hair, nails and skin moisturised, smooth and firm. Therefore, methionine aids in protein production that provides you with healthy hair, skin and nails that are stronger and more resistant to breaking. 
2. Protection from Harmful Free Radicals
Methionine has potent antioxidant properties. For example, methionine is required for the body to be able to make glutathione. This is a potent antioxidant that helps to protect cells from free radical damage caused by sun or UV exposure.
3. Wound Healing
Methionine plays a significant role in tissue growth and repair as well as in the growth of new blood vessels. Therefore, it is essential for healing and repairing damaged tissue such as those of the hair, skin and nails. Studies in recent years showed that a deficiency in methionine can cause a severe lag in wound healing. Conversely, accelerated wound healing was observed when methionine is supplemented to the wound healing process.
In the physiology of acne, wound healing plays an important role in the recovery of skin cells from inflammatory effects triggered by a bacterial infection. The quicker the healing of the infected and compromised skin cells, the less the cumulative inflammatory response and inflamed red pimples which is the symptom of acne. A more prompt wound healing also decreases the probability of scarring of the skin which is a common consequence of acne.
How can the benefits of methionine be incorporated in skincare products?
Other than a potent concoction of skin brightening Vitamin C which soothes inflamed acne and lightens and potent plant extracts for radiance, this cult favourite mask also contains methionine among other amino acids, which helps penetrate the epidermis to stimulate collagen regeneration. This is how you can get smooth skin – it helps provide an all round 360 degrees lifting effect for a youthful, smooth contour of face.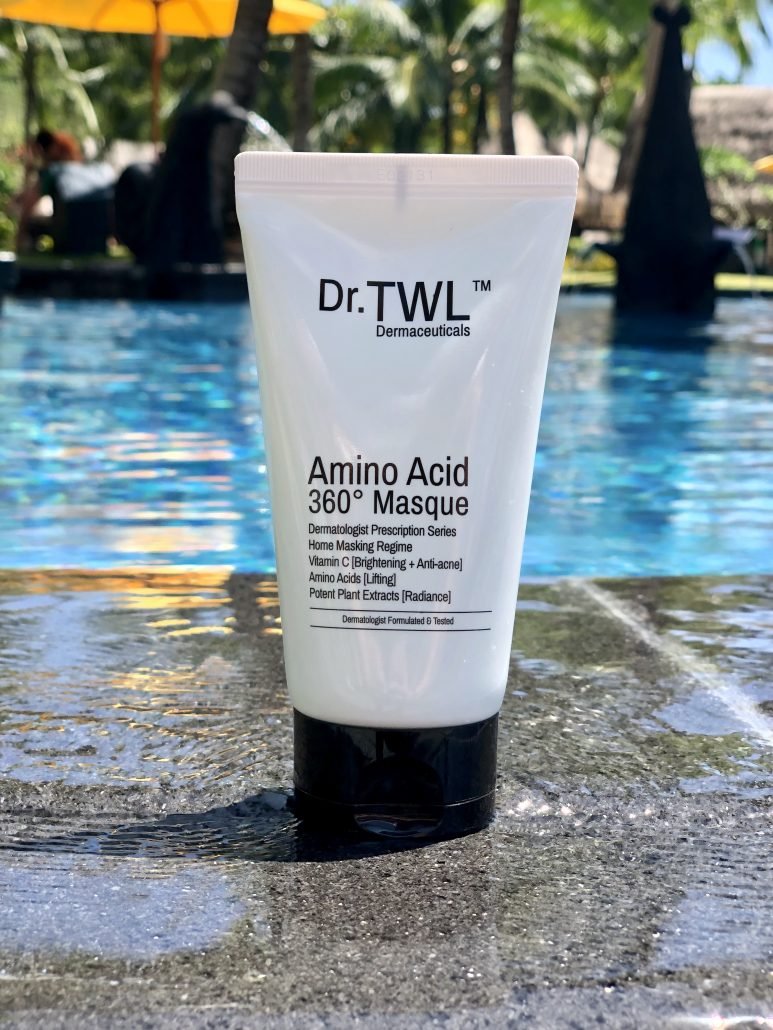 Taken by one of our users, Ros Leon, on a trip to Boracay Island, Philippines. The Amino Acid 360° Masque is a cult favourite mask for use after lasers and peels for home maintenance and care. It contains a potent concoction of skin brightening Vitamin C which soothes acne inflammation and lightens scars.
The Blemish spot pimple cream contains Chlorella Vulgaris for anti-inflammation, Argania Spinosa for anti-pigmentation as well as methionine for wound healing. These active ingredients work together to provide building blocks for the skin cells to regenerate and recover, healing inflamed acne.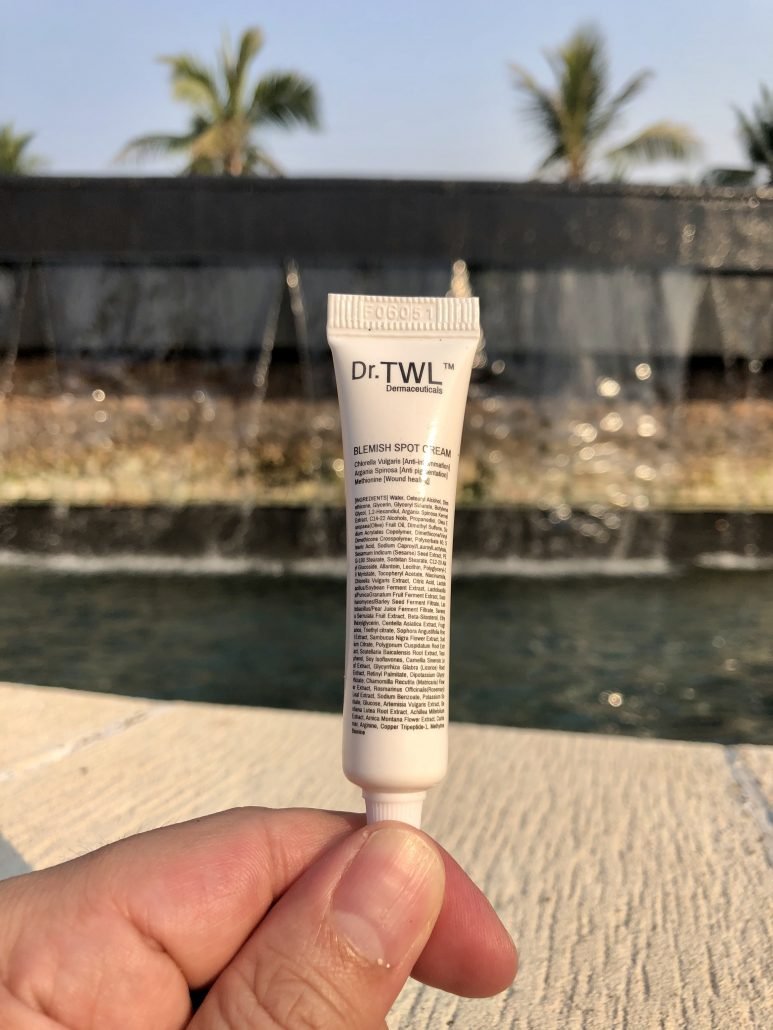 Taken by one of our users, Ros Leon, on a trip to Lombok Indonesia. The Blemish Spot Cream is a power-packed dermatologist pimple cream formulated using bioactive plant extracts to quickly reduce and inhibit spot inflammation.
https://drtwlderma.com/wp-content/uploads/2021/07/pexels-湉双-陈-2876035.jpg
1415
1000
Tan Xin Yee
https://drtwlderma.com/wp-content/uploads/2023/02/Logo-300x128.jpg
Tan Xin Yee
2021-07-30 15:06:34
2021-09-01 21:01:53
How to Get Smooth Skin: Amino Acids in Skincare