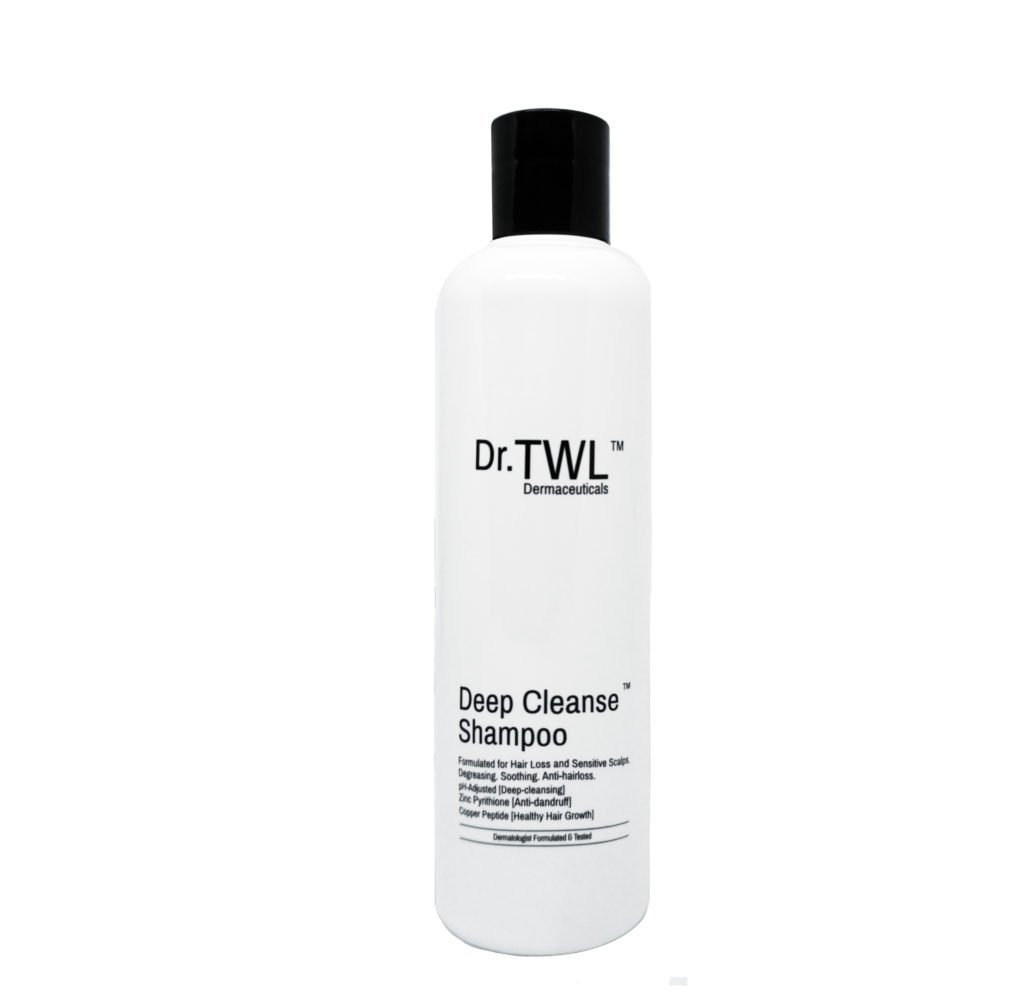 Copper Peptide Hair Regrowth – Deep Cleanse™ Shampoo
DESCRIPTION
[250ml]
Formulated for Hair Loss and Sensitive Scalps. Degreasing. Soothing. Anti-hairloss.
ACTIVE INGREDIENTS
pH-Adjusted [Deep-cleansing]
Zinc Pyrithione [Anti-Dandruff]
Copper Peptide [Healthy Hair Growth]
BENEFITS
Deep cleansing of scalp with pharmaceutical grade ingredients to degrease oily scalps. Dermatologist-formulated to calm irritated and sensitive scalp problems.
DIRECTIONS FOR USE
Work up a sufficient amount of shampoo onto damp scalp and lather with water. Massage over the scalp with circulating movements. Rinse the shampoo out of your hair. Repeat and leave on the scalp for 5-7 minutes. Rinse completely and follow with Hair Thickening Mask.