Anti-Aging Lip Plumper: Dermatologist Best Tips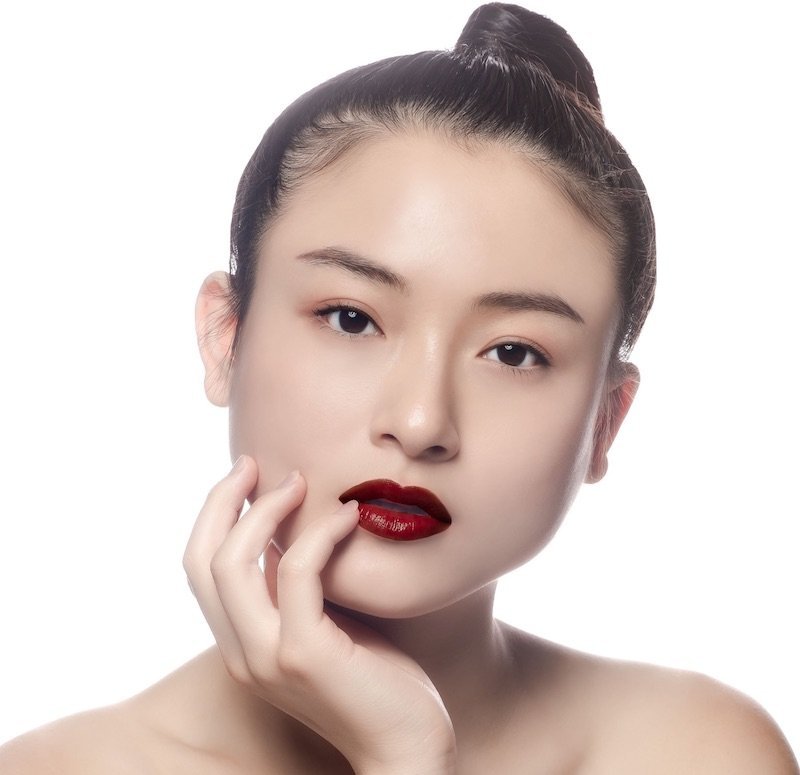 Are you searching for the best lip plumping gloss? Look no further. In this article, we discuss the key features of an ideal lip care product that plumps up your lips, and give you the best anti-aging tips. Our dermatologist Dr. Teo Wan Lin is accredited by the Ministry of Health Singapore, and specialises in medical and cosmetic dermatology at TWL Specialist Skin & Laser Centre. The expertise of Dr. TWL Lip Lab is in lip cosmeceuticals. The lip plumping and anti-aging effect of the Ultra Intensive Treatment Lip Plumper is the best product in it's ready to wear line.
Ageing of the lips is different from other parts of your facial skin because the lip mucosa is usually thinner and more sensitive. This means that if you have lines on your lips, they will get deeper as you grow older. Another change is you will lose volume of the lips. Notably, we do not consider injectable lip fillers to be safe. There is a risk of blindness, which occurs due to accidental injection of the filler into a blood vessel. This is the reason why a lot of dermatologists do not do lip filler injections, which is also one of the causes of blindness in East Asian countries.
It is important to know that your lips, just like your eyes, can give off telltale signs of age. They are also more sensitive to sun-induced aging, which can cause the skin to thin, and increase the appearance of lines and wrinkles.
What should you look out for in an Anti-Aging Lip Plumper?
Speaking to Dr. Teo Wan Lin, she says that a lip treatment product should have the following properties. Firstly, increase hydration of the lips. You can measure this using a skin analyser sensor, which helps to test how much hydration that is on your lips. Secondly, the lip treatment serum should consist of a moisturising base. The moisturising base can be glycerin, which is a humectant, or it could be ceramides, which in the case of the Dr.TWL LipSerum Stick is from plant ceramides or phytoceramides.
Antioxidants are also very important in an intensive lip treatment serum. This is because it actively fights free radicals. Free radicals cause lip aging. The grapeseed oil is an ideal anti-aging lip plumper ingredient because it is anti-inflammatory
Another important factor is the rate of cell renewal on the lips. Lips often appear discoloured dry and dull. This is because of retained skin on the surface. Younger people have a naturally higher rate of cell renewal. When you grow older, as part of aging of the lips, dead skin cells stay on the lips and can cause the lips to be discolored and dull. Salmon Roe DNA in the Ultra Intensive Treatment Lip Plumper boosts collagen in the lips which enhances its effect of as an anti-aging lip plumper. This increases fullness and at the same time has antioxidant benefits.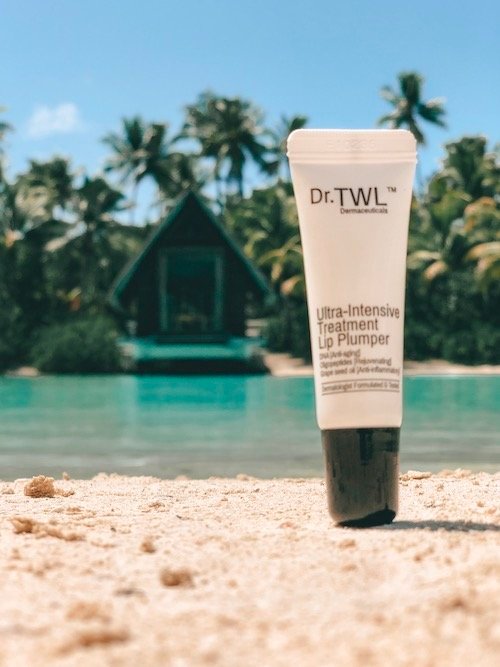 Retinols, which are the usual anti-wrinkle ingredient, are not edible. Hence, in a lip care product, you should not have any retinols. Instead, we use oligopeptides which have rejuvenating effects. This helps to fill out the lines and wrinkles, ensuring not just an immediate but long lasting plumping effect of the lips.
How important is it for your lip plumping gloss to be moisturizing?
It is fundamentally important. Anti-aging lip plumpers that utilize the effects of stinging to cause inflammation are a bad idea, because it can over time cause irritant contact dermatitis or if you are allergic to it, it can cause allergic contact dermatitis. Most over the counter lip plumping products have a stinging effect, giving rise to an instant plumping effect.
According to Dr. Teo Wan Lin, accredited Singapore dermatologist, a good lip plumping gloss is one that actually treats the lips, repairs the skin barrier and increases moisture, so that it can fill up to its natural fullness. Hyaluronic acid or sodium hyaluronate is such a moisturising ingredient. It is well suited for an anti-aging lip plumper because it is translucent. It is also edible, and is in a form of a serum which the lip skin can readily absorb. Creams are not well absorbed on the lips, and it is cosmetically unacceptable to have cream on your lips. A lip gloss that is transparent can be worn over any lip colour. It is also helpful to use overnight, as an ultra intensive lip plumping gloss treatment.
The key to anti-aging of the lips is this. First of all, you have to treat the moisture barrier. Secondly, antioxidants help to fight free radical damage and reduce the development of pigmentation, fine lines and wrinkles. Finally, the plumping effect should be immediate. This is part of an optical result, from the translucency of a large molecule like sodium hyaluronate sitting on the surface of your lips. In addition, sodium hyaluronate is a potent humectant which attracts water molecules up to 1,000 times its molecular weight. This helps to keep the lips hydrated and plumped up using moisture from the surroundings.
Moisturising & Translucent Lip Plumper
The important component of lip plumping glosses is also anti-aging. With age, lip discoloration, fine lines, wrinkles and loss of lip volume are common signs. These signs can be countered with an effective hydrating lip plumper.
Reducing your exposure to poorly formulated lipstick can reduce your chances of developing allergies. Allergies can cause scarring in the form of hyperpigmentation. It is important to use a translucent lip product, especially at night or on regular days. This is so that your skin on the lips can have a break from pigments which are present in lipsticks. Just like how you should give your face a break from makeup as often as possible.
Finally, if you are looking for an anti-aging lip gloss, the ultra intensive hydration lip plumper is the perfect night conditioning treatment to repair your lips, and to prevent environmental induced skin aging. Lip plumping is best achieved with topicals rather than injectables, because injectables carry the risk of side effects. Besides, the volume injected can often result in an unnatural looking result. The best treatment for lips is always prevention and topical application should be a daily treatment. This ensures that your lips are always well moisturised and you prevent the onset of lip aging. A good anti-aging lip plumper has an instant effect, but can also treat your lips in the long term, just like skincare.
https://drtwlderma.com/wp-content/uploads/2021/09/Anti-Aging-Lip-Plumper.jpg
775
800
Administrator
https://drtwlderma.com/wp-content/uploads/2023/02/Logo-300x128.jpg
Administrator
2021-09-09 00:59:26
2021-09-09 16:15:24
Anti-Aging Lip Plumper: Dermatologist Best Tips