3 Best Reusable Face Mask in Singapore: Filter Inserts Included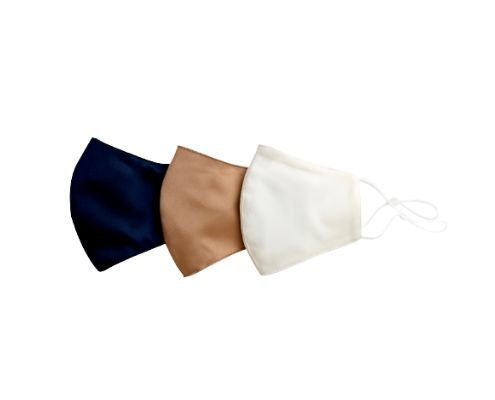 Looking for the best reusable face mask to wear in hot and humid Singapore? Here is a complete guide on how to choose the best reusable face mask suited for Singapore's weather. We feature the 3 types of reusable face masks available at Dr.TWL Pharmacy designed specifically for practicality, safety, skin health and comfort in tropical sunny Singapore. The FAQ component of this educational article is written in conjunction with Dr Teo Wan Lin, a board certified dermatologist at TWL Specialist Skin & Laser Centre and Chief Scientific Officer at Dr.TWL Dermaceuticals.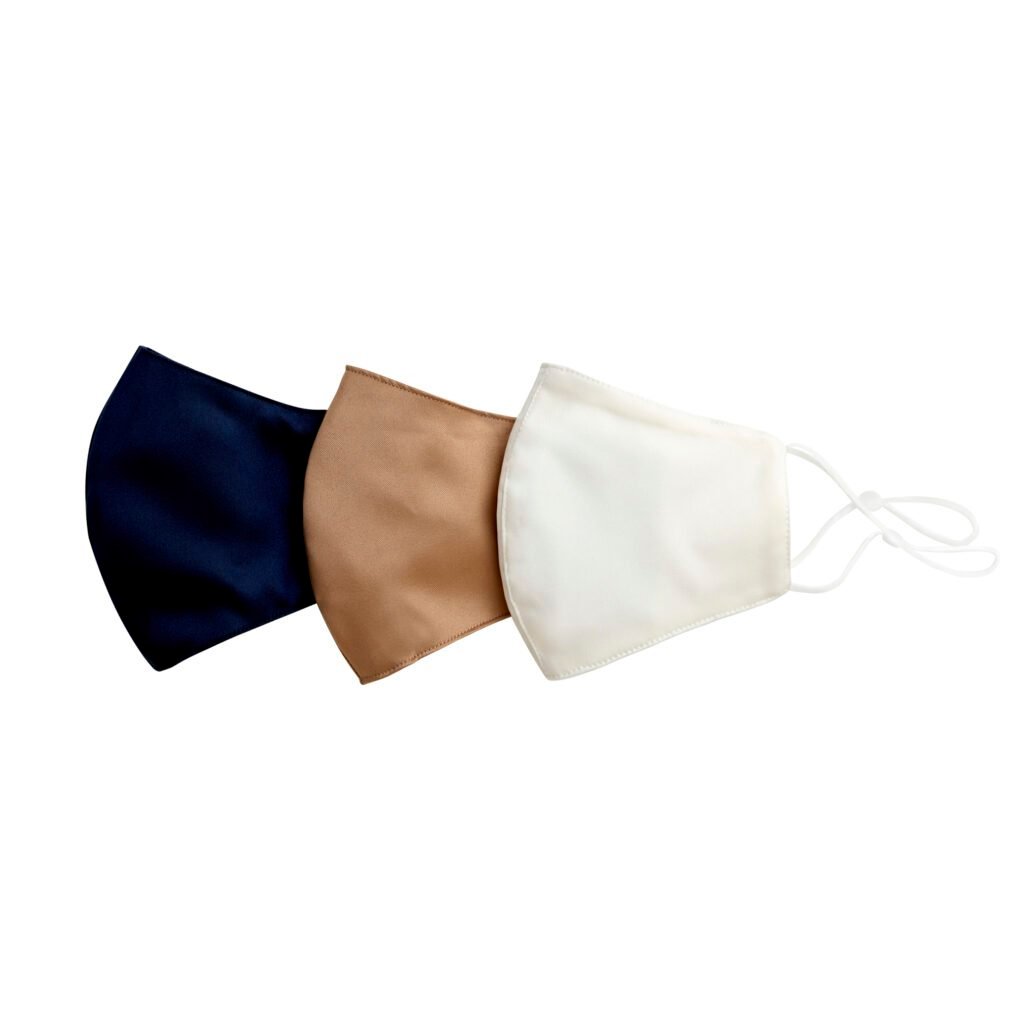 I have sensitive skin, what sort of reusable face mask should I use? What is the range of face masks available at Dr.TWL Pharmacy? WhatsApp our Skin Expert if you need help deciding!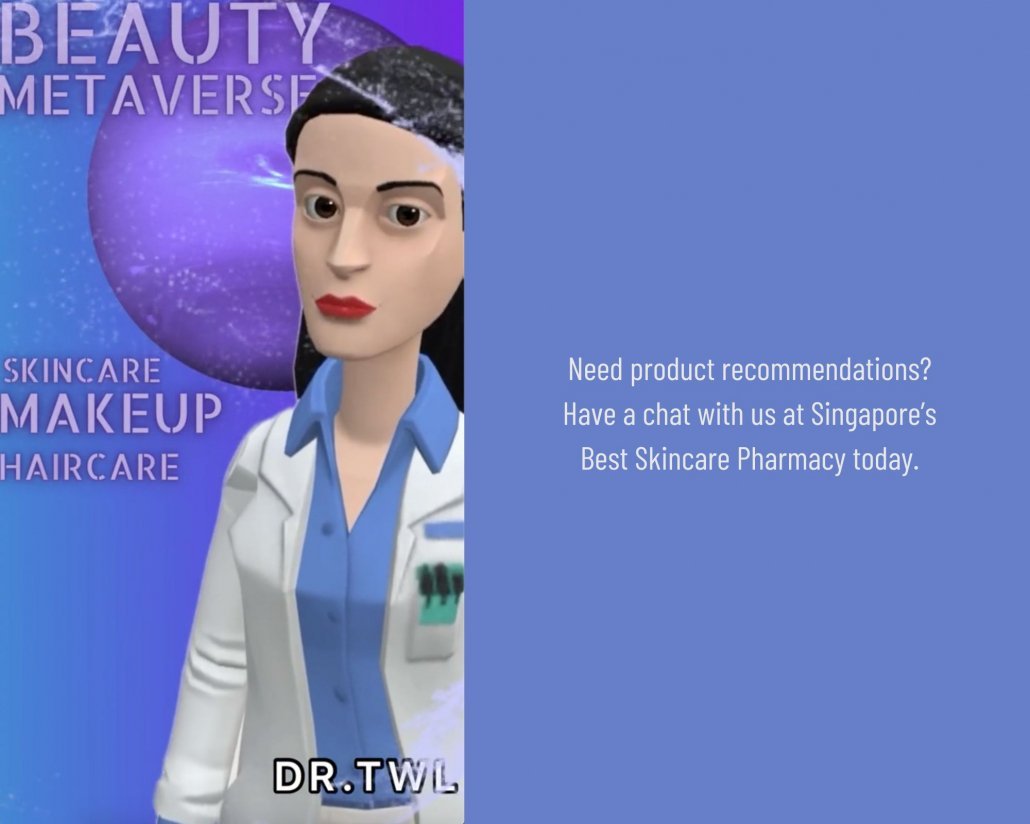 Need product recommendations? Have a chat with us at Singapore's best skincare pharmacy today.
1. CUIONS reusable face mask available in OSMIUM Blue and Gold – $70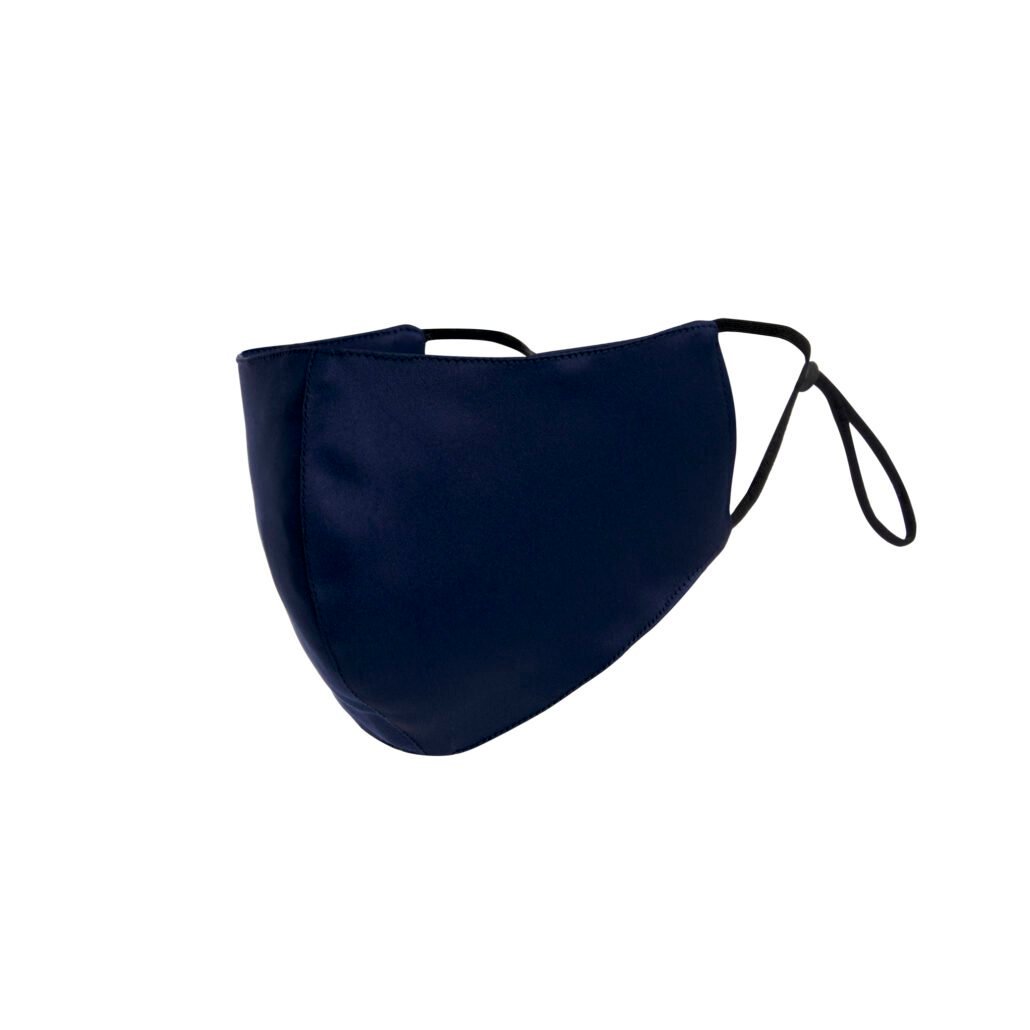 This best selling original reusable face mask design is our classic edition available since July 2020. Based on the original prototype ideal face mask design by Dr. Teo Wan Lin in her paper Diagnostic and Management Considerations of Maskne in the Era of COVID-19.
2. CUIONS 2.0 reusable face mask available in OSMIUM Blue and Gold – $85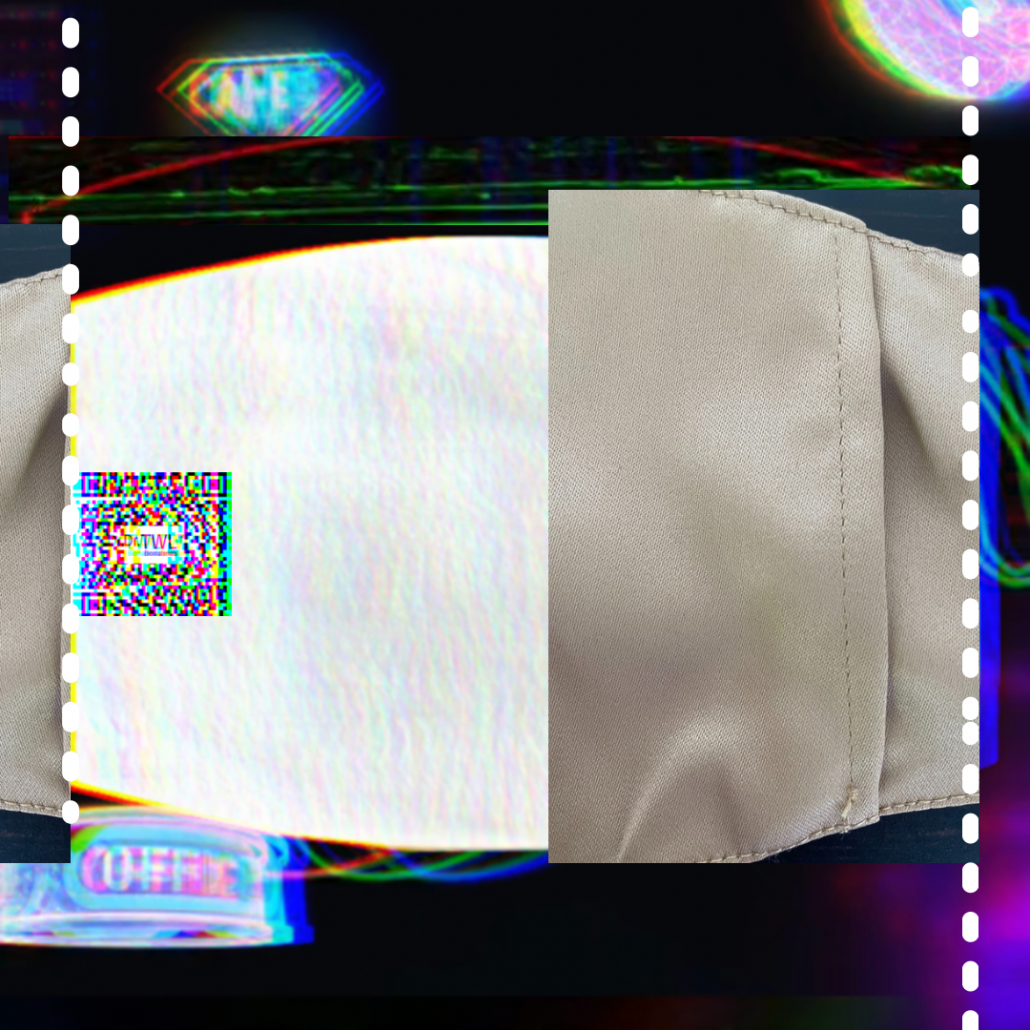 The latest 2022 update on the CUIONS ideal face mask design has a reusable outer structure with smooth fitting wire-free draped design for a close fit around the nose. Incorporated filter insert use with NanoMask Filter for 99% BFE filtration.
3. ZINCOOL ultra-breathable reusable face mask in White – $70
This classic white is a favourite amongst those who suffer from oily skin and rosacea. Zinc nanoparticles impregnated help to regulate oil/sebum production. It's cooling textile technology also improves the skin microbiome in those with rosacea and acne. Highly suitable for heat intolerant individuals living in Singapore.
The following are a compilation of FAQ regarding the best options for face masks, and reusable face masks. We ask our dermatologist Dr. Teo Wan Lin how to go about choosing the best face mask for your skin in Singapore.
How does a reusable face mask compare with a disposable mask?
Disposable face masks are in either surgical masks or N95 respirator mask types. These are the standards for personal protective equipment (PPE) that are in use by healthcare workers. These contribute to environmental waste and are not sustainable long term such as with the COVID-19 pandemic.
Reusable face masks are in use by the general public. Initially, the belief was that cloth face coverings used can reduce overall infectivity and transmissibility when used on a large scale level. However, with mask mandates removed for outdoor spaces and when eating/drinking, plus with highly infectious variants of COVID-19 in circulation, a regular cloth mask will do little to protect you or others now.
Regardless, a mask is better than none. Choose one with water resistance. Fabrics like cotton linen or silk are bad choices. These are not water proof and are useless at containing droplets. Biofunctional textiles such as those treated with copper, zinc and silver nanoparticles have an added advantage of biocidal activity.
What is the problem with filter inserts?
Masks with filter inserts are not new. However, the current designs are not just wasteful but also impractical. These filter pockets simply add thickness and discomfort for the reusable face mask. Discomfort is a key factor to whether the mask actually continues to wear the mask. It also directly affects the skin. The mask filter inserts also compose of 5 layer filtration materials for occupational type N95 filtration. These filter PM2.5 pollutants and are not designed to be inserted into cloth face masks – the resulting effect is simply an excessively thick and hot skin microenvironment. This is worse in hot and humid Singapore where humidity levels near 100% and ambient temperatures hover at 31-34 degrees Celsius year round.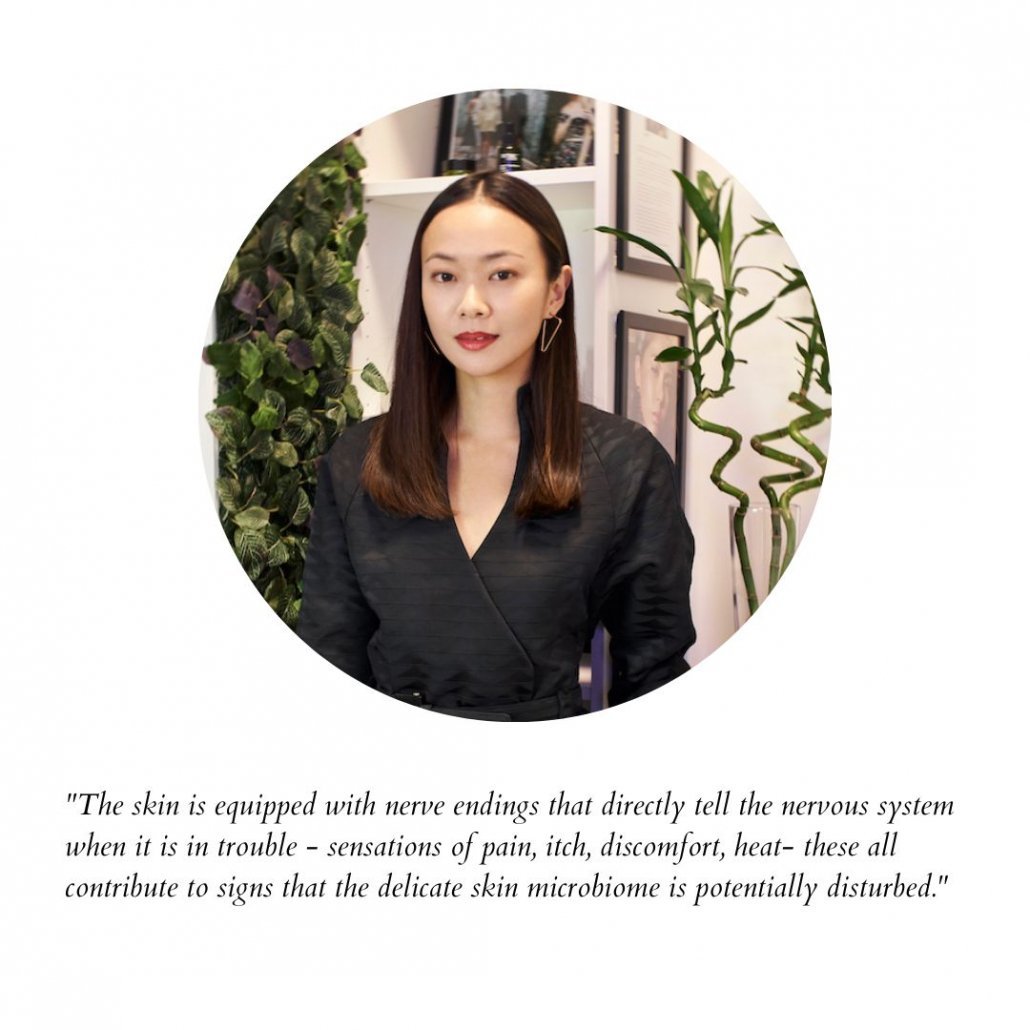 Why should I choose a face mask with filter insert?
A well designed reusable face mask can have improved filtration properties. The infectious nature of COVID and its variants mean that the public can benefit from protective equipment previously only thought necessary for healthcare workers. However, disposable PPE is impractical for long term, daily use in a public healthcare setting. This is where design can play a role in a well-fitted reusable fabric mask with enhanced filtration properties.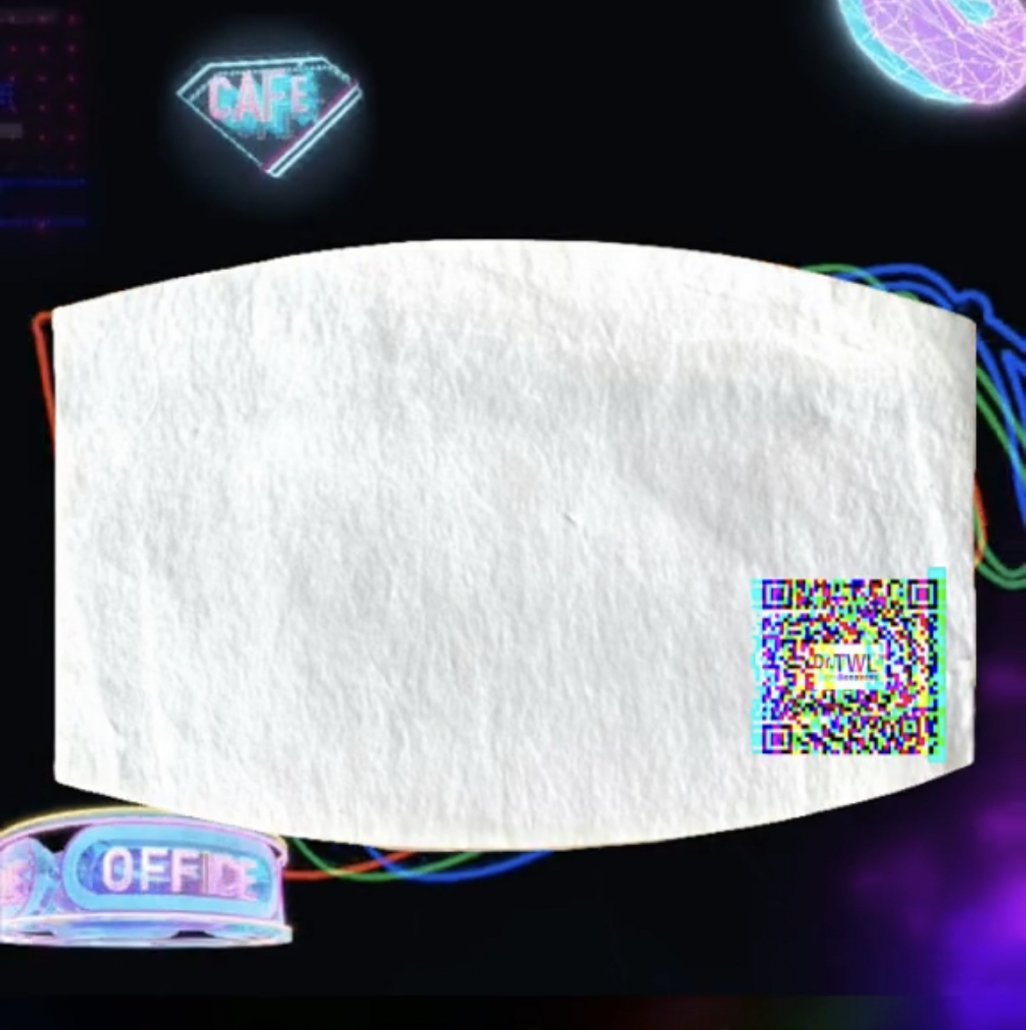 The 0.3mm filter insert features double melt-blown layers considered the gold standard for manufacturing of N95 masks. It is measured at having 99% Bacterial Filtration Efficiency (BFE). The NanoMask Filter has a special design for use with the biocidal CUIONS mask, with barely noticeable added thickness but enhanced filtration. The special features of the CUIONS mask design are based on the prototype of the ideal face mask design by Dr. Teo Wan Lin, author of "Design elements in face masks can provide an effective fit to prevent droplet spread," published in the Journal of the American Academy of Dermatology.
What are the types of face masks available?
Face masks are broadly classified into the following 3 categories. Surgical masks and surgical respirators (N95, FFP2) fall under the category of personal protective equipment tested for use against specific infectious agents. These are disposable one time use only. Prior to the COVID19 pandemic, PPE was worn only by medically vulnerable individuals or in healthcare settings. Reusable face masks were originally improvised cloth coverings – many made DIY cloth masks in the beginning stages of the pandemic. It is generally regarded as a method to reduce environmental contamination when used on a widespread level as a public health measure.
Cloth based reusable face masks are not tested for effectiveness or regulated. Generally, cotton, linen and silk fare poorly on water resistance tests- a key feature determining if these cloth face coverings are of any value at all in a pandemic. Critically, individuals must decide for themselves the type of face mask they want to wear that can potentially protect themselves and others. Synthetic materials like polyester, satin face masks fare better on water resistance. However, the occlusive nature means that the fabrics don't feel "breathable" on skin.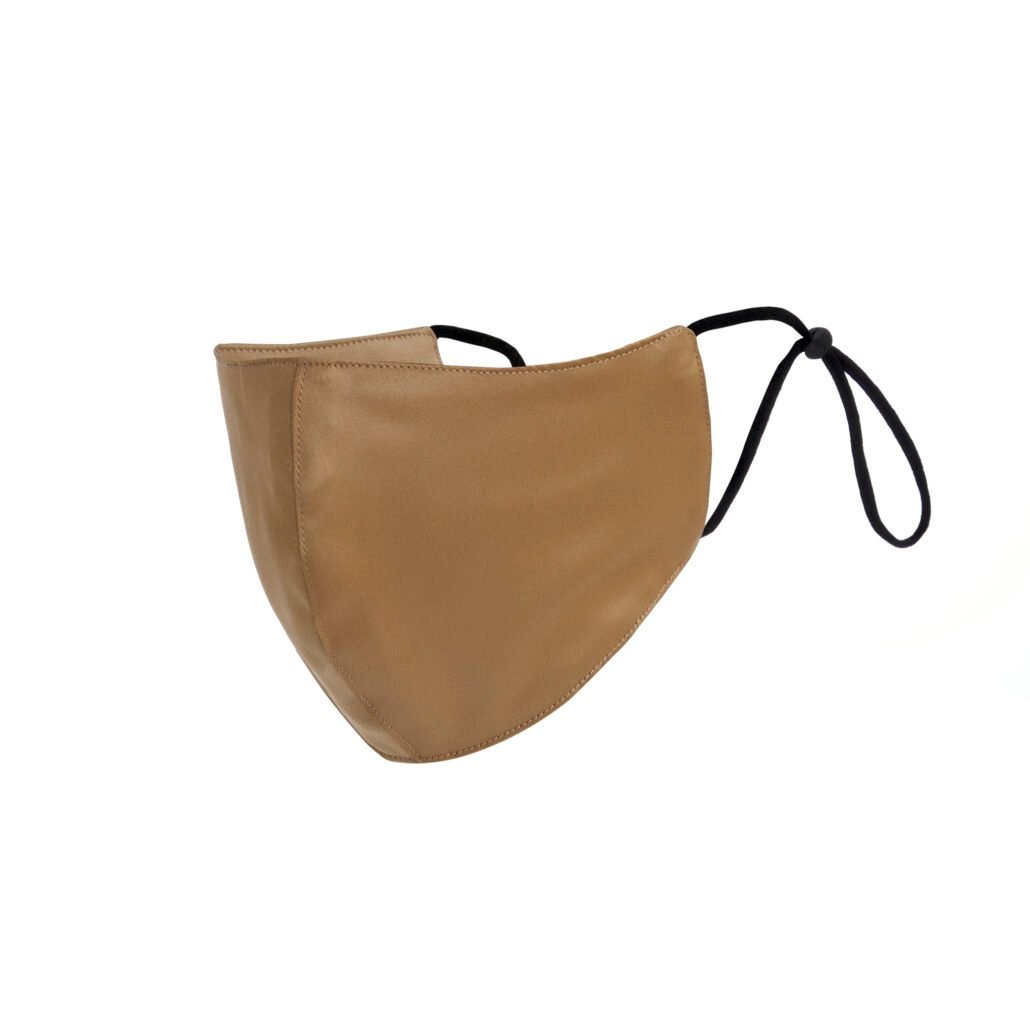 Should I choose a reusable or disposable face mask? Benefits of a reusable face mask?
The benefits are mostly related to reduced waste and environmental impact. When carefully selected for effectiveness and skin-friendly properties, reusable face masks have an advantage for being more comfortable to wear over long periods. This makes it a more practical choice.
What mask actually protects me from COVID?
It may look like it is impossible not to get infections with COVID, with the highly infectious variants circulating. However, personal protective equipment is very important in terms of preventing transmission, itself a key perpetuating factor in this pandemic driving variants. Disposable face masks with airborne particulate filtration block 95% of airborne particulate matter- including infectious agents such as the COVID-19 virus. An example of a more skin-friendly surgical respirator is the FFP2 design, the EU equivalent of the N95 mask stocked at our pharmacy.
The FFP2 surgical respirator is the best N95 equivalent that is skin friendly with a soft elastic ear loop design in order to reduce frictional dermatitis. It incorporates 5 layers of filtration material while remaining thin and breathable. As it is considered as personal protective equipment PPE, it is recommended for use only as a disposable face mask.
How does the design of face masks affect how comfortable it is?
The crucial features that affect how comfortable a reusable face mask is are
The friction at contact points – the nose/cheek junction, behind the ears and at the jawline
The "breathability" of textile used for the fabric face mask affects how the user feels. Subjective sensations of stickiness in humid weather like in Singapore, greatly affect user compliance.
How the face mask can stay on with minimal friction while the user is speaking affects how comfortable it is. Keeping the face mask on is a challenge in many designs that cause the face mask to "collapse inwards" when the user speaks is impractical and uncomfortable. Those that cause the mask to move around requiring constant adjusting is problematic as it causes even worse contamination of surfaces.
Does the material of the reusable face mask matter?
Yes. In general, we regard silk, cotton, linen as skin-friendly textiles. These are however useless at either preventing droplet contamination or protecting one from infection. Synthetic materials are more efficient, but these can be highly uncomfortable. Biofunctional textiles such as those impregnated with copper, silver and zinc nanoparticles can combine the best of both worlds. Both being best for the skin microclimate and also reducing infectivity. Finally, it is also the best option for the environment.
How to choose a reusable face mask that prevents maskne?
The best reusable face mask is one that has the following properties:
Minimum droplet resistance which means it must be waterproof. While COVID-19 is now established to be an airborne virus, which means it is transmitted by aerosols, droplet resistance can reduce infectivity rates.
Does not require frequent adjusting throughout the day. Comfortable to wear while speaking.
Does not exert pressure on the nose bridge, cheeks, jawline and behind the ears, the frequent contact areas.
Durable, machine washable preferred. We should avoid delicate fibres such as silk. Porous fabrics like cotton and linen do not prevent droplets from spreading.
@drtwlderma What's brewing. CUIONS 2.0 Wireless Reusable Mask with Filter Insert Wireless Mask of the Future City A Creation for Living with COVID-19. Integrating elements of the N95 mask in an ecologically sustainable reusable biofunctional textile design. Wire-free filtration achieved with close fit over nose bridge. Opt for CUIONS travel pouch for disposable plastic-free packaging. The second edition of the original CUIONS anti-aging face mask by Dr Teo Wan Lin features a removable NanoMask Filter. From the author of "Design elements in face masks can provide an effective fit to prevent droplet spread" published in the Journal of the American Academy of Dermatology 2021- this mask retains its skin friendly design with enhanced airborne filtration*. #facemasks #copperfacemask #n95mask #facemask #dermatologistrecommended ♬ Mobile Legend – Aisyah Jamilah
These are the features that make CUIONS 2.0 the best reusable face mask design.
Retains original ideal face mask design by Singapore dermatologist Dr Teo Wan Lin as published in the Journal of the American Academy of Dermatology
Biofunctional textile has biocidal properties for increased hygiene and to treat the skin microbiome
Designed for humid Singapore weather- wicks sweat away, has additional antibiotic like activity to treat the skin bacteria without side effects of drug resistance
All-day long skin comfort- pressure free ear loops
2022 update: additional 0.3mm NanoMask filter insert allows for 99% bacterial filtration efficiency(BFE), the standard for personal protective equipment (PPE). Does not add to thickness
Skincare benefits: based on original CUIONS textile with simulated silk-like effects — therapeutic levels of copper nanoparticles that fight maskne.
Ask a Dermatologist: Guide to the best reusable face mask for Singapore weather
Summing up:
"The best reusable face mask design is one with enhanced filtration rates
It is not enough to simply wear a face mask- any face mask. This is because of the real threat of reinfection and increased transmissibility of the COVID-19 variants. This is the reason why healthcare professionals wear N95 masks, also known as surgical respirators. These are tested to block 95% of airborne particulate matter, including infectious agents such as COVID-19 viruses. However, it is not practical or feasible to be wearing this on a public health intervention scale long term. The reason is the sheer amount of waste generation by PPE, personal protective equipment. Certainly, the costs as well associated with disposable face masks. This is why most choose to wear reusable cloth masks.
However, one must know that standard cloth masks offer little to no protection in reality when masks are not universally mandated indoors/outdoors with a highly infectious virus. Hence, mask filter inserts are relevant. These include the extra layer of protection with significantly less waste generated. Most masks with filter inserts however are too thick, hot and uncomfortable to wear. These are standard PM2.5 filters we insert inside cloth masks already too thick and hot to wear in Singapore's climate. These issues form the basis for the design of CUIONS 2.0, an updated design of our original ideal face mask design," Dr Teo Wan Lin, Chief Scientific Officer of Dr.TWL Dermaceuticals.
https://drtwlderma.com/wp-content/uploads/2022/07/best-reusable-face-mask.jpg
400
495
Joanne Lim
https://drtwlderma.com/wp-content/uploads/2023/02/Logo-300x128.jpg
Joanne Lim
2022-07-23 17:47:27
2022-12-07 14:02:30
3 Best Reusable Face Mask in Singapore: Filter Inserts Included