What's in the acne spot cream and how the ingredients work to treat acne and acne scars?
Have you heard about our latest acne spot cream? It is specifically designed with ingredients from nature to help prevent further acne breakouts and treat acne scars. Read on to find out more about active ingredients such as chlorella and argan oil found in the acne spot cream and how they help fight acne.
How acne pimples form
Acne pimples form when follicles which connect the oil glands to the skin become blocked and oil builds up beneath the skin. When this area becomes infected with bacteria, the skin becomes inflamed and swells up, hence the birth of a new pimple.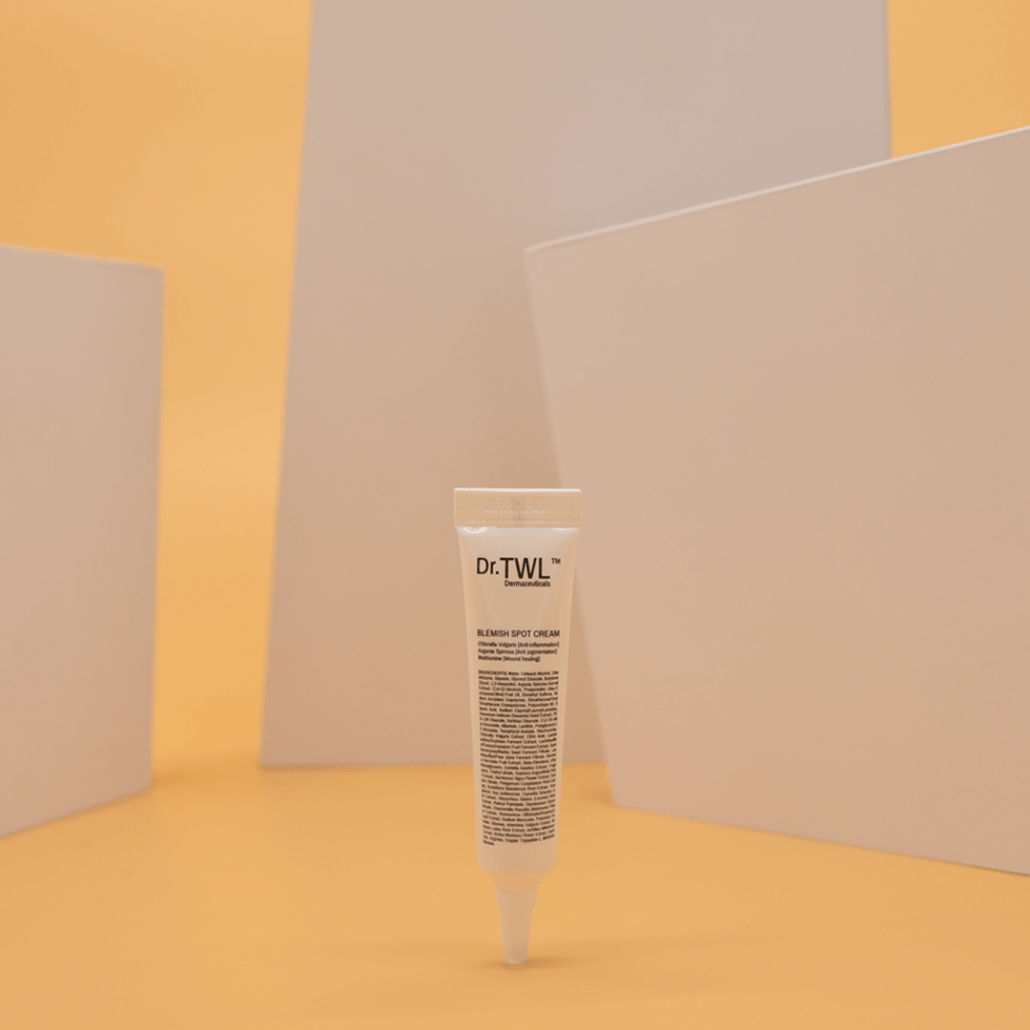 Chlorella for acne treatment and Background of chlorella
Chlorella is the name of a group of 13 green algae species that grow in freshwater. It is mainly used to make nutritional supplements and medicine in the form of tablets and liquid extracts. The extracts contain amino acids, peptides, proteins, vitamins, sugars and nucleic acids.
How chlorella helps treat acne
One major factor in the pathogenesis of acne is the activity of a bacteria strain known as Propionibacterium acne (P. acne).
P. acne produces enzymes such as lipase, protease and hyaluronidase which lead up to inflammatory reactions in the second layer of the skin known as dermis.
P. acne lipases on sebaceous triglycerides form free fatty acids which cause severe inflammation on the skin, leading to the formation of pimples. P. acne activity can also increase the release of inflammatory mediators known as reactive oxygen species (ROS). A moderate amount of ROS is essential in the skin barrier function against acne microbes. However, an increase in the amount of ROS could lead to irritation of the skin, causing further inflammation.
Fortunately, research has shown that lipid extracts from six chlorella species are effective in the inhibition of the lipase enzyme and ROS produced by P. acne. The same test was conducted to test for the inhibition of pro-inflammatory cytokines and chlorella was found to be effective against inflammation1 . These anti-inflammatory properties of chlorella work together to help prevent acne breakouts.
Argan Oil for Acne and Acne Scar Treatment
Apply more oil on acne-prone oily skin? It may sound counter-intuitive but the plant extract from the nuts of the Argania spinosa tree (argan tree) may just be the answer to your acne problems.
Background of argan oil
Argan oil is extracted the seeds of the argan tree which are native to the Sous valley of southwestern Morocco as well as the Tindouf province in Algeria.
The local Berber women's co-operatives in Morocco crack the nut of the argan tree in between two stones by hand to remove the soft pulp. The seeds are then extracted, roasted and ground to a paste. Finally, argan oil is extracted by squeezing the paste. Since the entire process is done by hand, one woman can take an average of 3 days to make just 1 litre of oil. Hence, argan oil is considered extremely valuable.
Worried about sustainability? The Argan forest in Morocco was designated as a UNESCO biosphere reserve in 1998 to ensure the sustainable production of argan oil.
How argan oil helps treat acne and acne scars
Argan oil contains an ingredient called sterolins which helps the skin to retain more moisture and promotes healthy skin cell metabolism. When the skin is moist, the body tones down the production of sebum, thereby preventing further acne breakouts.
Vitamin E found in argan oil has antioxidant properties which help to fade acne scars by removing damaged cells and encouraging the growth of new healthy skin cells.
Check out our Blemish Spot Cream here.
Reference:
1. Sibi G. (2015). Inhibition of lipase and inflammatory mediators by Chlorella lipid extracts for antiacne treatment. Journal of advanced pharmaceutical technology & research, 6(1), 7–12.